Dick Stockton's Retirement Robs Sports Fans of 1 of Its Finest Announcers
Dick Stockton has been at the microphone for some of sports' greatest moments. His distinctive voice will forever be associated with Michael Jordan's "The Shot", Carlton Fisk's home run off the foul pole, and countless others. Finally, after a career that has spanned a remarkable 55 years, Stockton has decided to call it a career.
Dick Stockton has retired after 55 years in sports media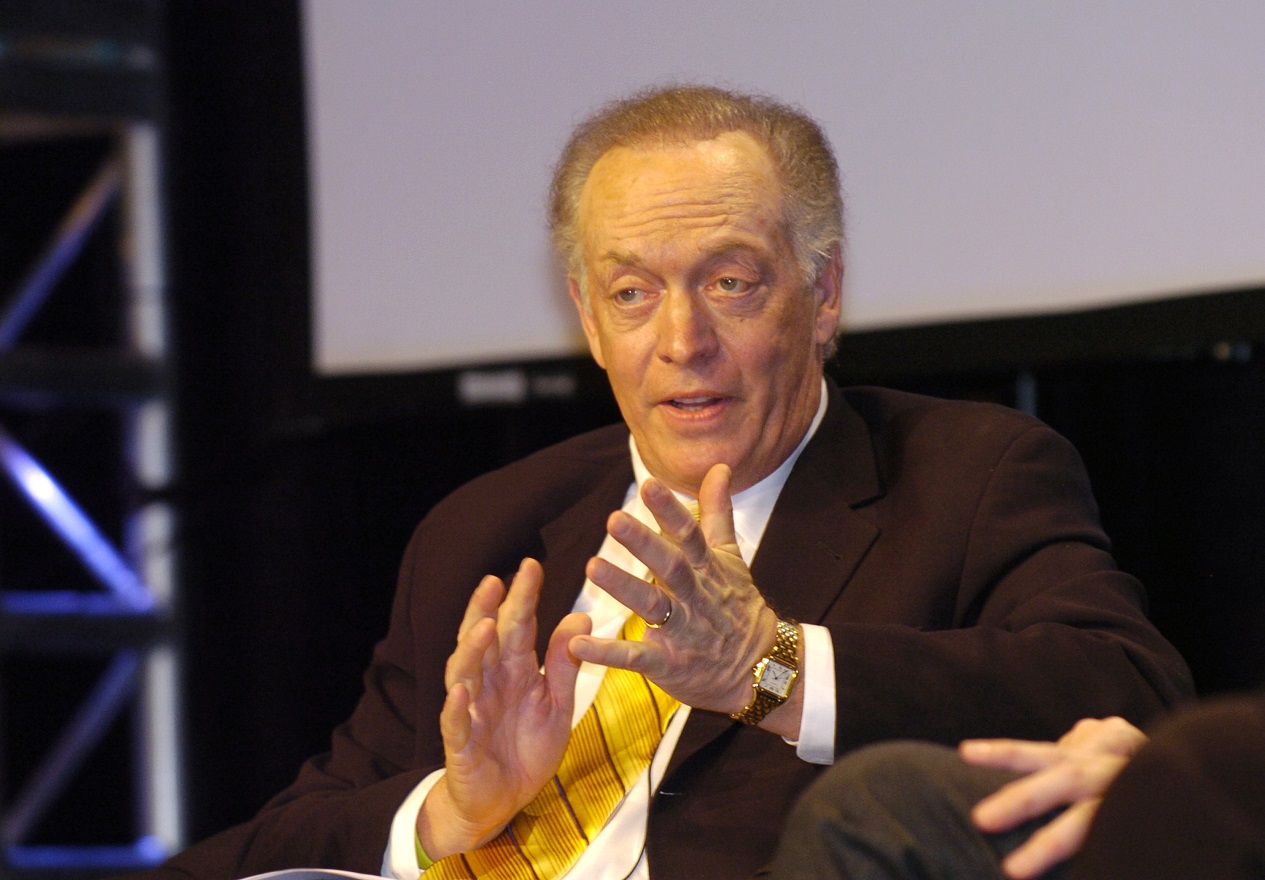 RELATED: Jemele Hill's New Sports Media Job Will Let Her Frustrate Even More People
The 78-year-old Stockton made his retirement from sports broadcasting official Thursday afternoon. The news first came from New York Post reporter Andrew Marchand.
"I just think it is time," said Stockton.
Up until this point, Stockton has spent the last few years working in a reduced capacity for Fox Sports. He has been involved with Fox's coverage of the National Football League since its inception in 1994, and worked alongside a random selection of color commentators last season.
"I always said that, 'Dick Stockton could do games here as long as he possibly wanted to do games here,'" said Eric Shanks, the CEO of Fox Sports. "I will take Dick Stockton, on his worst day rolling out of bed, over almost any other play-by-play guy's best day."
Dick Stockton has called everything from NFL to NBA to the Olympics
RELATED: Sports Fans May See Less and Less of Joe Buck in the Coming Years
Stockton took his first steps into sports media in the mid-60s, when he bounced across local radio and television stations in Pennsylvania. Early on, he was still going under the family name, Stokvis. That was until a general manager at one of the TV stations he worked for told him that people wouldn't know how to spell "Stokvis" unless they saw it.
The newly-christened Stockton rose through the ranks, eventually establishing a relationship with CBS Sports that would last until 1993. During his time with CBS, he was most famous for calling every NBA Finals from 1981 to 1990, including a number of famous clashes between the Boston Celtics and the Los Angeles Lakers.
Later in his career, he continued his NBA career at Turner Sports. From 1995 until 2015, he was one of the lead play-by-play voices for the NBA on TNT.
According to Fox Sports, he has been the voice of "at least" 1,545 combined NFL, NBA, MLB, and NHL games, more than any broadcaster ever. At various points, he has also worked on the Winter Olympic Games, March Madness, and the World Figure Skating Championships.
Stockton's finest moment came at the 1975 World Series
The moment that put Stockton on the map, however, came during the famous sixth game of the 1975 World Series between the Boston Red Sox and the Cincinnati Reds. Ironically, this would be the only World Series he ever worked on, and in a way, he shouldn't have even been there.
At the time, the local announcers for the participating teams took part in the national television coverage of the World Series. It just so happened that Stockton was the lead play-by-play announcer for the Boston Red Sox on WBZ-TV that season. Thus, NBC invited him to do play-by-play for the first and sixth games.
That sixth game featured one of the most famous endings in baseball history, in which Carlton Fisk knocked the walk-off home run off the Fenway Park foul pole. Stockton gave the moment the kind of immortal call it deserved.
There it goes! A long drive! If it stays fair…home run!

Dick Stockton, game six, 1975 World Series
Stockton was not there for the following game, which the Red Sox lost 4-3.