Did Aaron Rodgers' Relationship With Danica Patrick Last Longer Than the 1 He Had With Olivia Munn?
Aaron Rodgers is one of the greatest quarterbacks of all-time. Because of that, he is a massive celebrity, which means his relationships are often under a microscope. News broke recently that Rodgers and his superstar girlfriend Danica Patrick have broken up. Before Patrick, the Green Bay Packers QB dated actress Olivia Munn. Both relationships — from the outside — seemed pretty serious as they lasted for multiple years. So, did Rodgers have a longer relationship with Patrick or Munn?
Aaron Rodgers and Danica Patrick broke up after dating for over two years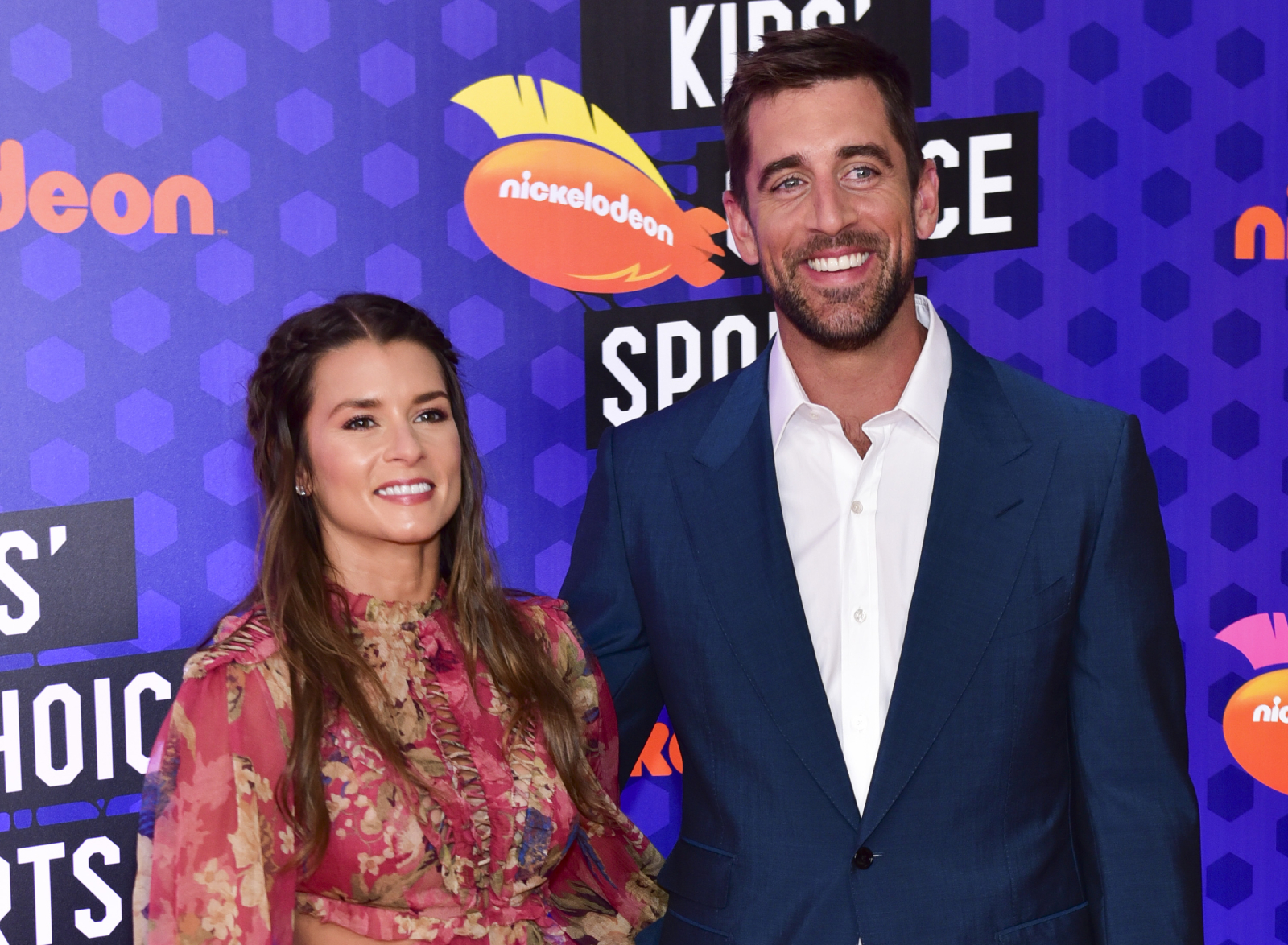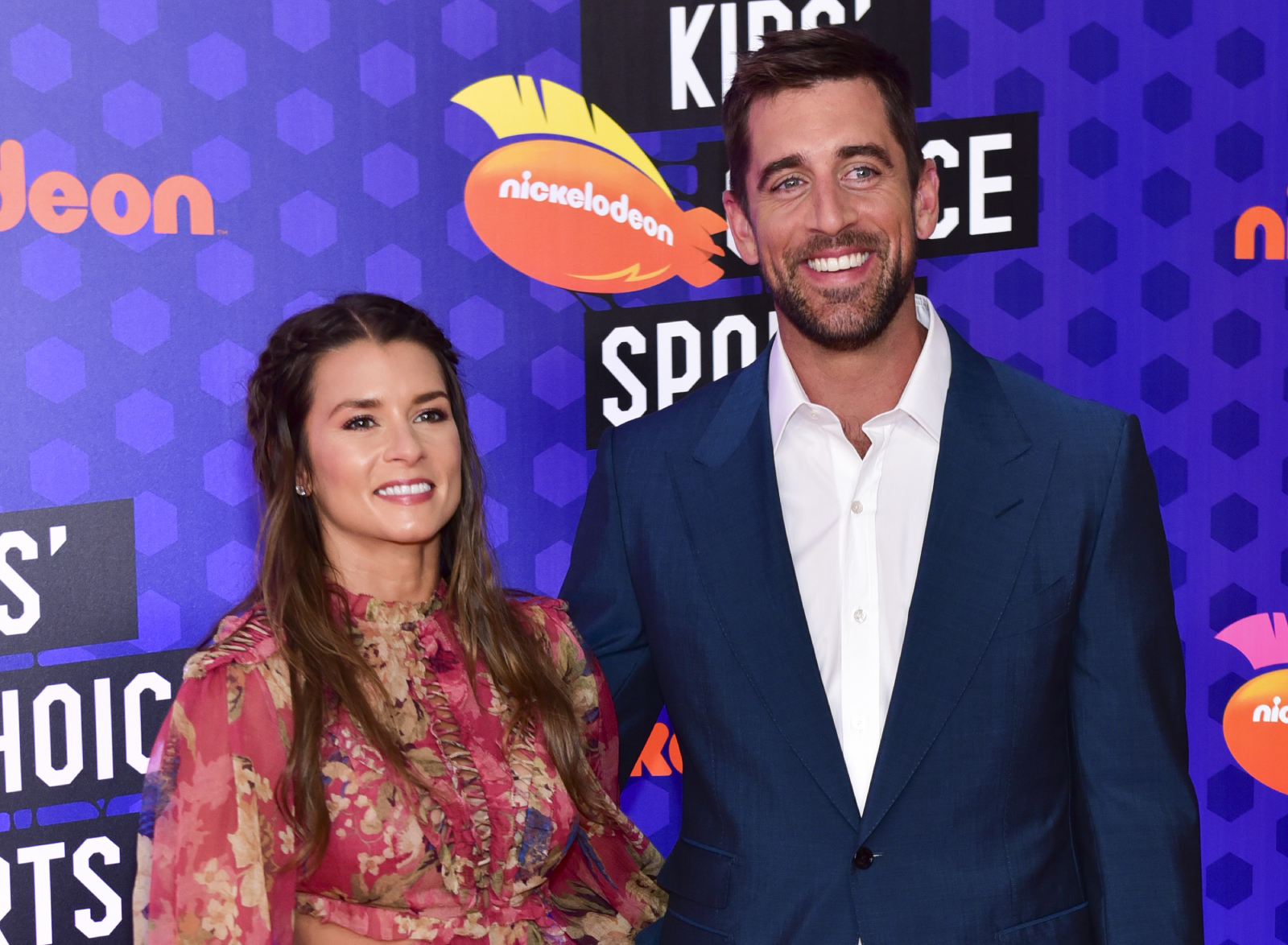 Rodgers and professional driver Danica Patrick met at the ESPYs in 2012, ESPN reported. They did not begin dating, though, until 2017.
The two were, obviously, a power couple in terms of sports figures. Patrick was the first woman to ever lead the Indy 500 and the first to win the pole position at the Daytona 500, according to Biography. Rodgers, on the other hand, is an eight-time Pro Bowl selection. He is also a two-time NFL MVP, and he has won one Super Bowl.
In April, Patrick discussed their relationship on The DA Show. 
"I think it's probably a whole lot easier for two people to be together that have experience and understand public life," Patrick said, according to CBS Sports Radio. "Sometimes there's just no set timeline or schedule and you just have to put in the work that it takes and it's not something where you punch in and punch out. It's just whatever it takes. But also from that public-eye perspective, you understand why you have to be more cautious or safe with certain things. You understand why you don't post certain things. You understand why you don't talk about certain things. You just kind of have an understanding for it. I guess from my perspective, it's a lot easier to have two people that get it versus one that doesn't."
She went on to discuss other aspects of their relationship. 
"I think we balance each other out really well, but we have a pretty high interest for conversation, for growing and learning. We both really like learning. I think we suit each other well."
There had been rumors swirling in July 2020 regarding Rodgers and Patrick's relationship. Fans noticed that Patrick did not support Rodgers at the American Century Championship, where he was competing in a celebrity golf tourney, according to E! News. It also appeared that Patrick was no longer following Rodgers on Instagram. 
Her rep then confirmed that the two are no longer together, E! News reported on July 16, 2020. They dated for over two years.
Rodgers' relationship with Olivia Munn lasted slightly longer
Before his relationship with Patrick, Rodgers started dating superstar actress Olivia Munn in 2014.
Munn has been in many big shows and movies. According to IMDb, she appeared in multiple episodes of New Girl, and she starred on The Newsroom from 2012 through 2014. She also starred on X-Men: Apocalypse, Office Christmas Party, and Ocean's 8. 
Rodgers and Munn ultimately broke up in 2017, ending their three-year relationship, USA Today reported. 
Rodgers told ESPN in 2017 that fame put a strain on their relationship.
"When you are living out a relationship in the public eye, it's definitely … it's difficult," Rodgers said. "It has some extra constraints, because you have other opinions about your relationship, how it affects your work and, you know, just some inappropriate connections."
Aaron Rodgers looks to get the Green Bay Packers back to the Super Bowl
Putting his relationships aside, Rodgers has had to deal with a lot of drama this offseason. It hasn't been his fault either. 
Rodgers helped lead the Green Bay Packers to the NFC Championship Game in 2019. It was the second time in four years that the Packers played in that game and the third time in six years. Many people felt that if the team were to get him some help, then they could maybe take that next step and reach the Super Bowl, where they haven't been since 2010. 
Instead, the Packers drafted his potential replacement in the first round in Jordan Love. Additionally, none of their other draft picks were receivers. The closest player that could appear as a weapon for Rodgers was tight end Josiah Deguara. In college at Cincinnati in 2019, Deguara gained 504 receiving yards and caught seven touchdowns. 
Rodgers can really prove his greatness if he can get the Packers back to the Super Bowl this upcoming season. His 26-to-4 touchdown-to-interception ratio in 2019 showed that he still has a lot left in the tank.
Stats courtesy of Sports Reference and Pro Football Reference