Did Brett Favre Drink on Bourbon Street the Night Before Super Bowl XXXI?
The Super Bowl is the biggest sporting event in America every year, and because of that it has become a destination for fans and players alike. The game is held in some of the most popular cities for tourists to flock to — and players arrive at the host site nearly a week before the game is played.
That gives players a chance to explore the city and have some fun for a couple of days before having to really buckle down and get ready for the Super Bowl. Sometimes, players can enjoy themselves a little too much in the days leading up to the game. Did Brett Favre do that in New Orleans? Let's investigate.
Brett Favre's experience with addiction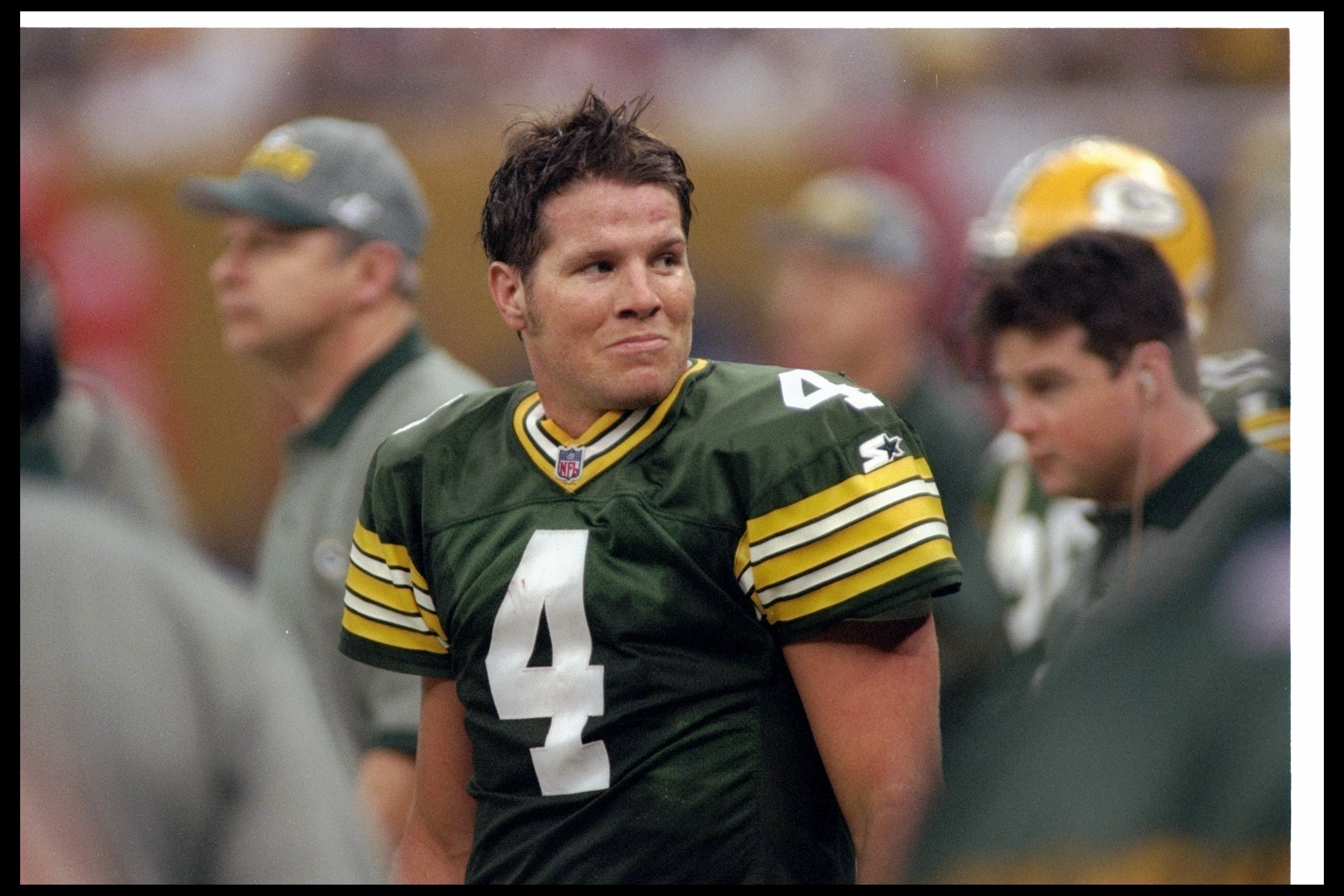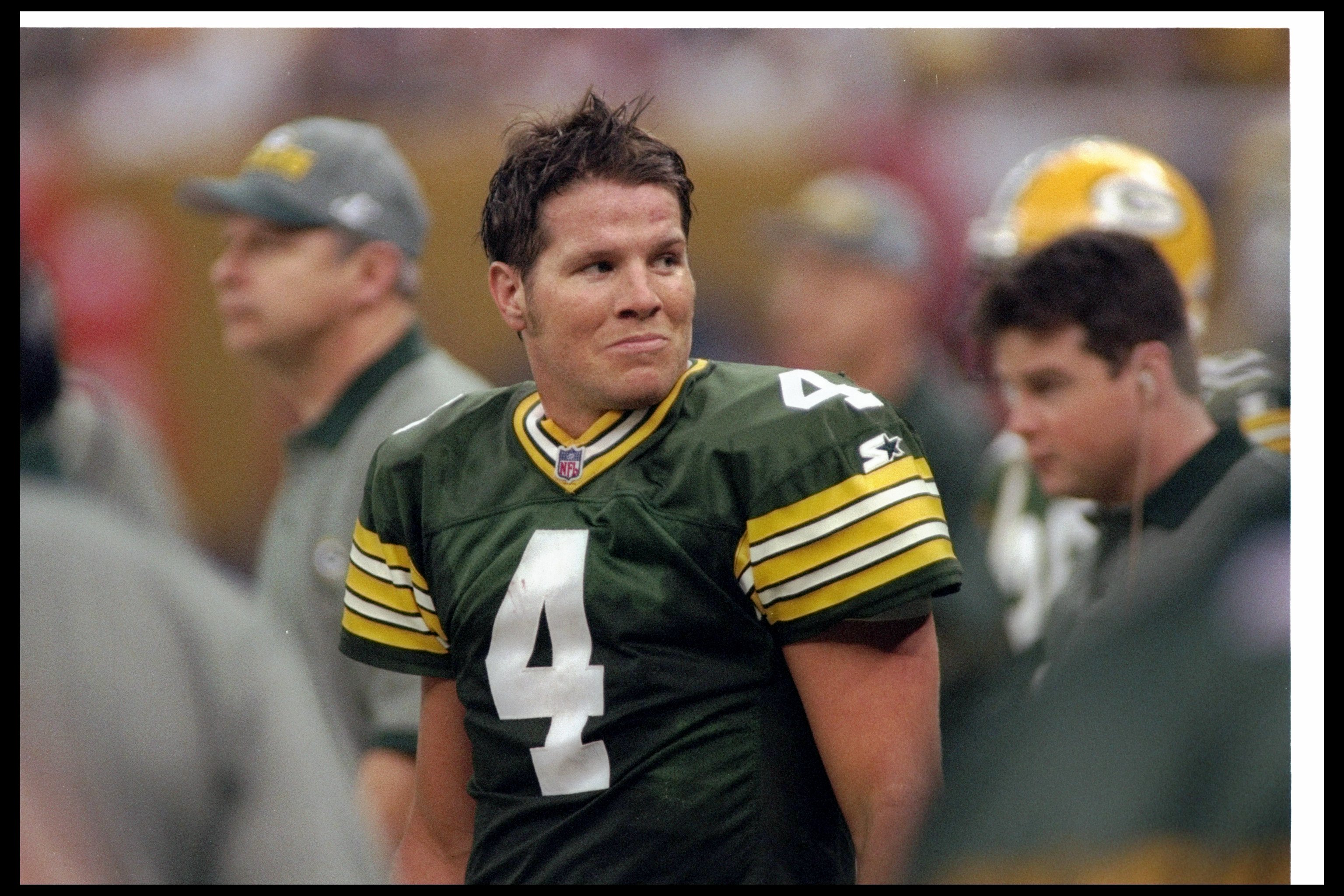 Favre has never been shy about sharing information publicly about dealing with addiction experiences. He is known for having beers on a semi-regular basis, but when he was admitted to a rehab clinic for a Vicodin addiction in the offseason leading up to the 1996 season, the NFL put a stop to that according to Sports Illustrated.
As part of the quarterback's aftercare program, the league required him to get tested for alcohol — essentially prohibiting Favre from drinking adult beverages because doing so could result in a failed test.
Favre was expected to petition the league to be released from that prohibition that offseason, which could mean just days after the Super Bowl.
Being in New Orleans for Super Bowl XXXI
That season, Favre's Packers team made it to Super Bowl XXXI, which was played in New Orleans — one of the biggest alcohol hot spots in America. Leading up to the game, there were media reports that Favre had been cleared by the league to drink alcohol, but then-Packers head coach Mike Holmgren denied those reports, and the league declined to discuss Favre's aftercare program.
He would only say that he "can't talk about it until the season's over." With no one confirming that Favre was free to drink in the Big Easy without potential repercussions from the league, the prevailing thought that Favre had to remain sober during his pre-Super Bowl celebratory events.
Reports that Brett Favre drank on Bourbon Street
Despite his aftercare program, there were reports at the time that Favre was spotted drinking on Bourbon Street that week. With the Packers playing in the game, there were thousands of people wearing No. 4 Packers jerseys on the famed street, almost all of whom had alcoholic drinks in their hands.
Favre was in the French Quarter, checking it out with tipsy friends, so it's possible that people thought they saw him drinking or acting drunk. And there were reports, according to Complex and Newsday, that he was seen with a beer in his hand the night before the game, but both Favre and the Packers downplayed those reports.
Right before kickoff of the game, Favre was seen throwing up. Naturally, people jumped to the conclusion that it was alcohol-related. The team, however, chalked it up to the flu.
If he was sick, it didn't seem to affect his play. Favre was responsible for three touchdowns, including one on the ground, as the Packers beat the Patriots 35-21.
Did Brett Favre drink during Super Bowl week?
Favre has never admitted to having any drinks that week, and when asked how the beer was going to taste after the victory, Favre responded with "what beer? There is no beer."
Sports reporter Dick Schaap spent an afternoon with Favre that week and spent time with Favre at a Hooters in the French Quarter — a prime chance for Favre to have some drinks. And, according to Schaap, he went over his limit of two but Favre "was perfectly sober. He had nothing but Pepsi or ice water."
It's likely that Favre drinking during that week is just a rumor because the evidence seems to point to him having stayed dry.