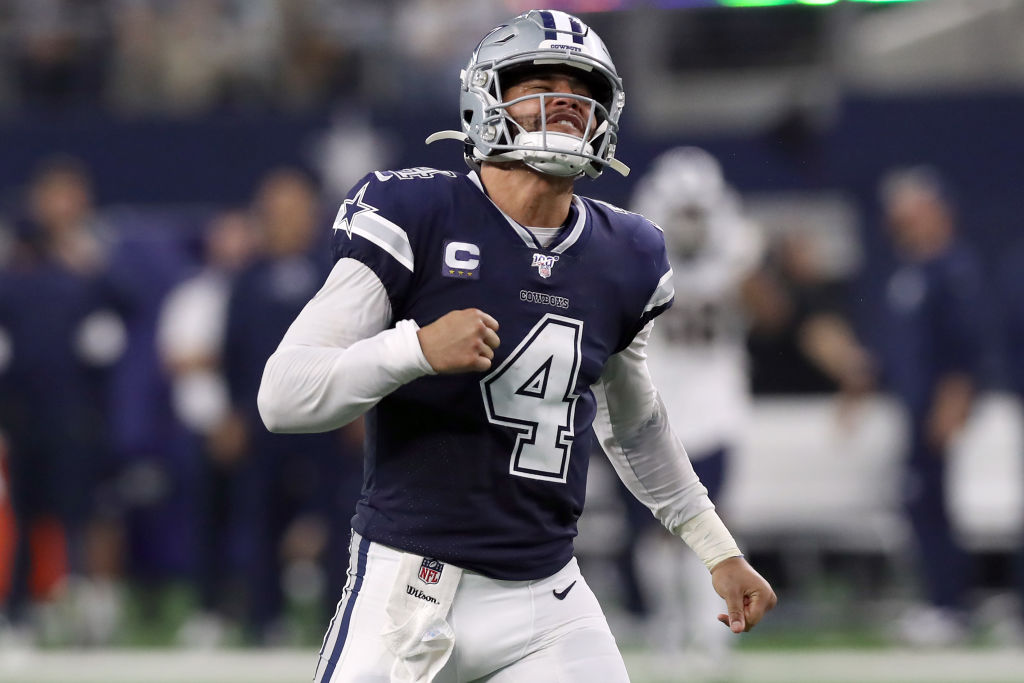 Did Dak Prescott Burn a Trading Card Company by Supplying Fake Autographs?
Did Dallas Cowboys quarterback Dak Prescott burn a trading card company by supplying them with phony autographs?
We went through SpyGate in 2007, suffered through DeflateGate in 2015, but what about AutographGate in 2016? Don't worry New England Patriots fans, your team wasn't involved in that one. Dak Prescott was the culprit in that case when it was believed the Dallas Cowboys quarterback supplied Panini America, a trading card company, with phony autographs.
The trading card insert craze
It used to be bubble gum and now it's insert cards. Trading card companies today no longer put bubble gum into their wax packs filled with cards. Instead, collectors hope to find insert cards when they rip open a pack of cards. Insert cards are variations from the base set. Many companies today include autographed cards in their packs as very desirable inserts.
Autographed cards have become very popular in the card-collecting hobby. The prices of card packs have significantly increased over the years as collectors hope to find an autograph of their favorite players instead of that stale piece of gum. Panini America, a card company based in Texas, is widely known for including autographs in their packs.
Oftentimes, the card companies have the player sign the card or sheets of stickers that will later be placed on the card, and return them to the company. Sometimes the company offers 'redemption' cards which the collector will have to return to the company and then wait until the player returns the signed cards. As Panini found out in 2016, it can be tricky to prove if the player actually signed them.
Dallas Cowboys QB Dak Prescott's autographs didn't pass the test
The Dak Prescott autographs in question were part of the 2016 Panini Prizm Football series. Autographs have become such a popular part of collecting cards and other memorabilia that there are companies that specifically authenticate the signatures of players. Beckett Grading & Authentication Services is one of those companies and the company questioned the signatures supplied by Prescott.
"We were excited as the first wave of Dak Prescott autographed redemption cards started to come into the office but quickly noticed the autographs didn't match up to what we had seen in the past," said Jeromy Murray, Vice President, Beckett Grading & Authentication Services. "We know that autographs are not always going to look the same but these just didn't look right to us so we had our autograph authentication guys (BAS) take a look at the signatures.
"They quickly agreed that these did not look like authentic Dak Prescott signatures. The signatures looked to be from an autopen machine, simply based on the uniformed, non-flowing look we have seen from authentic Dak signatures in the past. We alerted the team at Panini America immediately so they could address it with Dak's representatives and the NFL Players Association." Panini was notified of Beckett's opinion and recalled the cards.
Prescott has 'no knowledge' of fake autographs
Panini issued a statement in 2017 on the subject of the potential phony Dak Prescott autographs, saying, "Last week, after being contacted by an autograph authenticator and following an internal quality control process, Panini America officials determined that a small quantity of Prescott autographs received for 2016 Prizm Football may not be authentic.
"As an immediate precaution, Panini America began recalling all Prizm Football Dak Prescott autograph cards, stopping deliveries to 110 customers. Not all shipments were able to be recalled, however, and 167 cards were ultimately delivered to customers." The company went on to say that Prescott has signed thousands of their cards and has taken part in multiple authenticated signing sessions.
Prescott and his representatives didn't comment on the situation. Panini ended its statement by saying the Cowboys quarterback had no knowledge of how the cards were returned, saying "Prescott and his representatives have worked closely with Panini during this process since becoming aware of the discrepancies and have no knowledge of how those cards were returned to Panini."
Like SpyGate and DeflateGate, it appears AutographGate will also go down as being unsolved.