Did De'Aaron Fox Get His 2k Dunk Ranking Changed?
Almost as predictable as the annual unveiling of a new addition to the NBA 2K franchise is the fallout from players who did not like the rating they received either as a whole or on one specific part of the game. This year, Sacramento Kings guard De'Aaron Fox took umbrage with what he perceived to be a low dunking rating. What followed was a saga that showed the power of social media and an interesting look into how sports games are made. 
De'Aaron Fox's dunk ranking
De'Aaron Fox had a breakout season last year, and his overall rating in NBA 2K20 did reflect that. At 86 overall, he is one of the better players in the game. The dunk rating, however, was a clear oversight by the makers of the game.
Fox may not throw down on a nightly basis, but at 6'3″ he can dunk with the grace, power, and athleticism of a man much taller than him. To date, Fox has dunked it 63 times, including 41 during the 2019-20 season. 
These dunks include everything tomahawks and two-handers, but there were, perhaps no greater dunks than one Fox had during his rookie season. With the Kings down one, Bogdan Bogdanovic attempted a go-ahead bucket that bounced off the rim. Rather than leave the rest to chance, De'Aaron Fox jumped through the air and threw down a putback dunk that won the game for the Sacramento Kings, and that may tell fans everything they want to know about his ability.
2K20 ignored this, however, giving Fox a 60 rating at release. This got people wondering how exactly ratings were described. After all, the dunk rating should not necessarily be about how often De'AaronFox can dunk it, but his ability to do so. 
How are players rated?
Players in NBA 2K are rated on a 99-point scale. Without fail, the rating system offends players for better or for worse. According to 2K, however, the process of arriving at a rating is an analytical one that is based on science. Everything about the player is given a rating, from shooting ability to their ability to draw a foul and pass the ball.
Sometimes, the player ratings offer up some complications for the makers of the game. For instance, a player like Kyrie Irving may have a quick sidestep that doesn't quite work in the graphic and physics of the game, and it is up to 2K to make this work.
Steph Curry's MVP season famously proved to be a nightmare for the game, as the analytics they used made him a practical cheat code in the game. 
Fox's struggle appeared to be a result of basing his ability on the analytics. After all, one who didn't watch the games he dunked in may not know the high-flying way he accomplished them once every two games. The makers of 2K20 did take the matter seriously, however, after social media backlash and lots of videos of Fox's
All's well that ends well for De'Aaron Fox?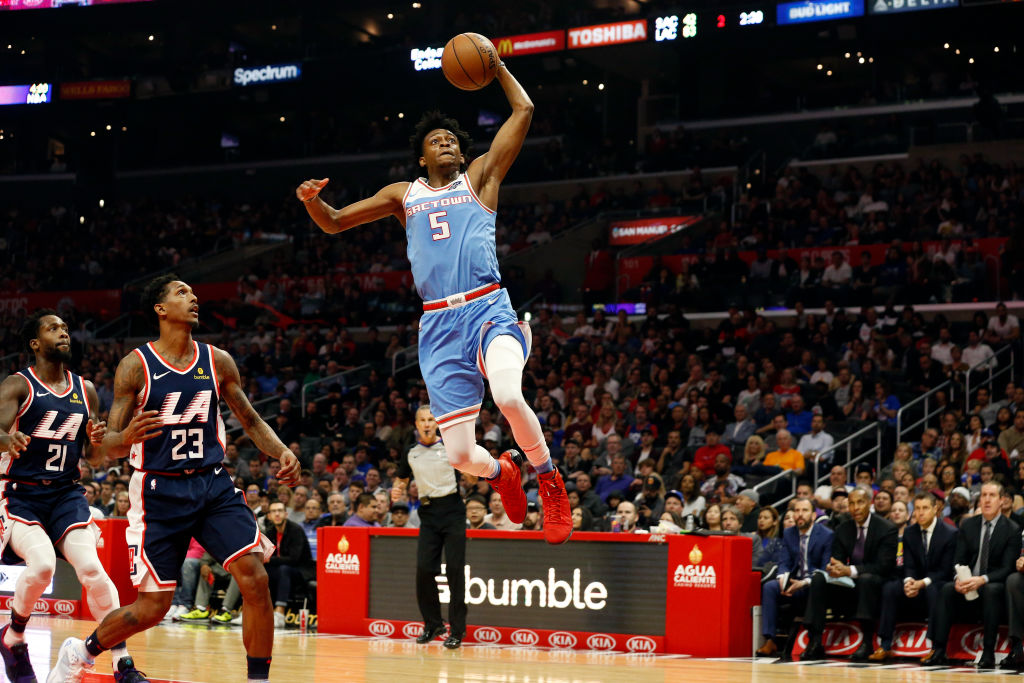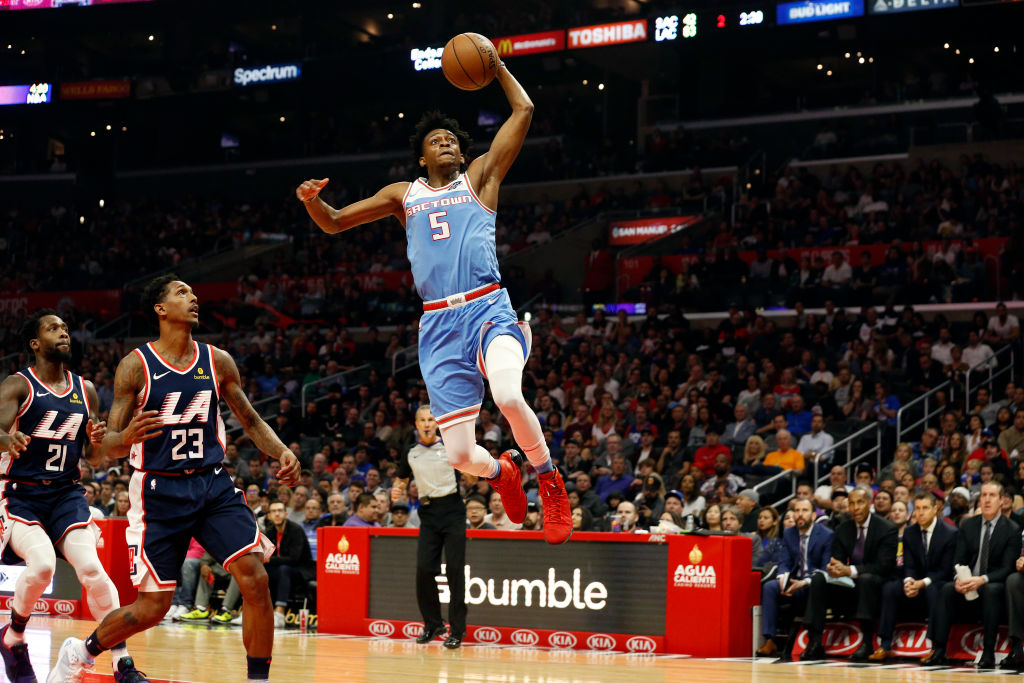 Aside from the LeBron Jameses of the world, few players are ever going to be happy with their ratings. A combination of comparisons to other players with an inflated sense of their own talent means that even if the rating is correct, emotions will often tell players that the rating is wrong. This didn't appear to be the case with De'Aaron Fox, however. 
Fox's initial rating served, in some ways, as a look into the world of analytics and the eye test. Without incorporating one, the other might suffer greatly. This happened to occur in a video game, and the makers of 2K20 quickly saved face. Finally, they gave Fox the 80 rating that he was happy with. De'Aaron Fox's rating won't be the last questionable one, but it does show how games are always evolving with the times, even at the drop of a hat.