Did Hurricane Katrina Kneecap Cowboy L.P. Ladouceur's Career With the New Orleans Saints?
In 2005, Hurricane Katrina tore through New Orleans. The NFL also felt the impact when the storm displaced the New Orleans Saints franchise. Teammates feared for their own homes and saw their stadium, the Superdome, become a temporary shelter to help thousands of displaced residents. 
Dallas Cowboys' long snapper L.P. Ladouceur's NFL career began in New Orleans. Here's the story of how his career changed after the life-altering storm. 
L.P. Ladouceur's NFL career
Ladouceur is the Dallas Cowboys' sole long snapper. According to USA Today, at 39 years old, he has appeared in 236 consecutive games, a team record. In a game brimming with athletic marvels and specialists with precise skill sets, Ladouceur is incredibly effective at what he does. He made the Pro Bowl as a long snapper in 2014. Ladouceur's career in Dallas spans so long that he began playing for the Cowboys under the legendary Bill Parcells. 
Originally from Montreal, Ladouceur eventually became a U.S. citizen through the naturalization process. The experience meant a lot to him: 
"To me, there is a sense of accomplishment because I have spent 19 years in this country. I've spent half my time on Earth here in this country. My wife is American. Our kids are American, and I wanted to be able to complete that. There is pride in that I stuck this out and I got it done and I am an American. I will always be a Canadian at heart, but I'm also an American."

L.P. Ladouceur via USA Today
But before playing for Dallas, Ladouceur worked for the New Orleans Saints during a turbulent time in the team's and city's histories. 
How Hurricane Katrina affected the New Orleans Saints
The Saints have been perennial championship contenders. But before Drew Brees or their Super Bowl victory, they were something of a laughingstock in the league. In the early 2000s, they began to turn the corner to make the franchise competitive. 
Then Hurricane Katrina hit. 
It devastated New Orleans and nearby cities on August 29, 2005. According to History, the Category 3 storm killed nearly 2,000 people and caused an estimated $100 billion in damage. While Saints players weren't as unfortunate as some who lost their lives, jobs, or homes, they still had to continue playing amid a disaster. 
Did Hurricane Katrina affect L.P. Ladouceur's career with the Saints?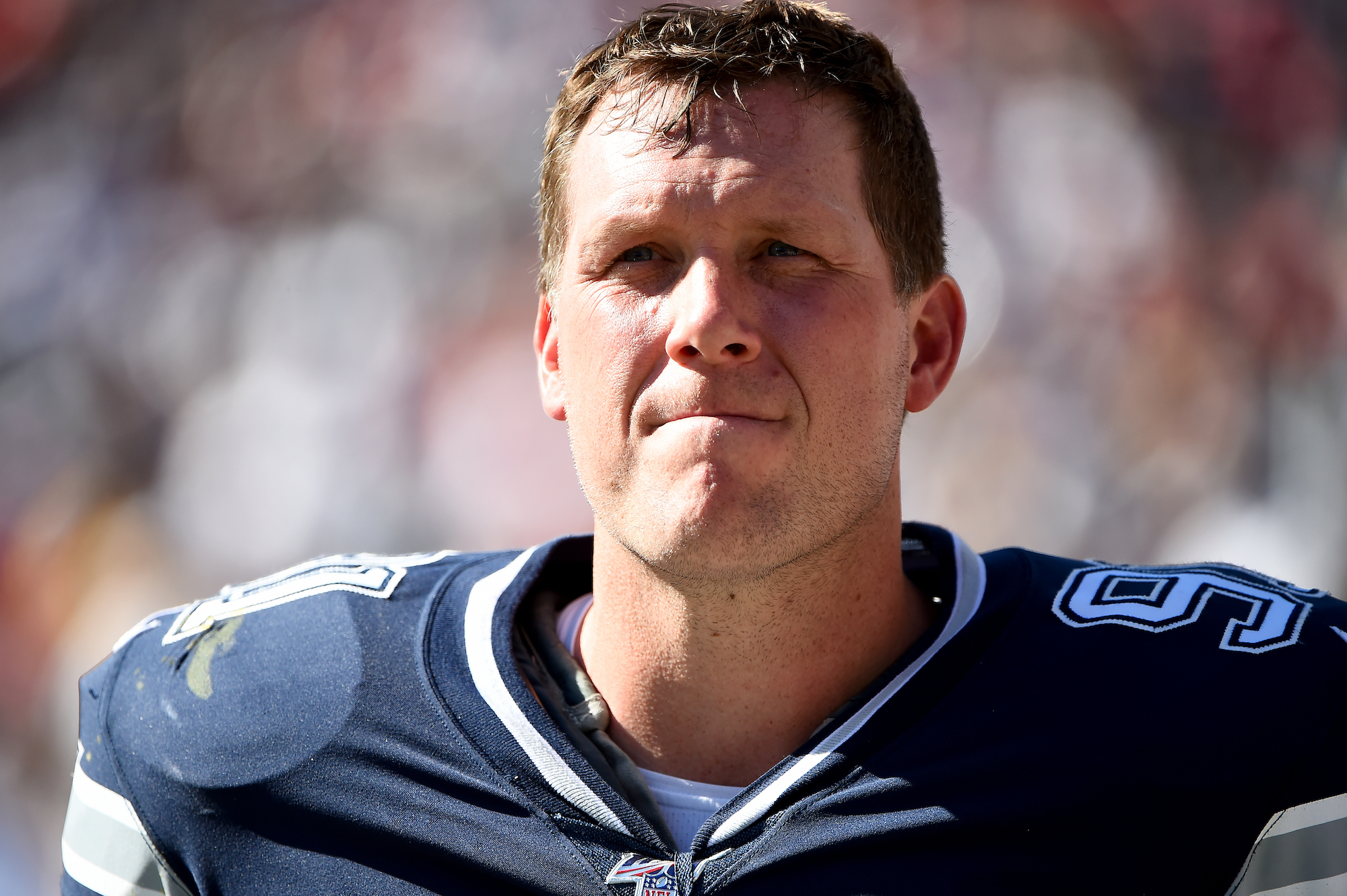 According to American Football Database, Ladouceur's NFL career began in New Orleans. The team signed him as an undrafted free agent. But before the 2005 season began, the team cut him. This freed him up to sign elsewhere, and he ended up catching on with Dallas. If Hurricane Katrina hadn't rocked the team and the city, who knows if Ladouceur would've remained with the Saints? 
What's clear is Ladouceur has been a rock for Cowboys. According to the Dallas Cowboys' website, he hasn't missed a game since joining the team. He played in 13 match-ups during his first season. For the next 15, he played all 16, including the 2020 season. 
Ladouceur is by no means a superstar, but he possesses a specific skill he performs better than most. He's parlayed that into a lucrative career as the long snapper for the NFL's most prominent franchise. It may not have worked out in New Orleans, but Ladouceur's career with the Cowboys has worked out well.