Did Stefon Diggs Take a Shot at Fellow Bills Receiver Cole Beasley?
Buffalo Bills receiver Cole Beasley has been none too pleased with the NFL's policies regarding COVID-19, and he is unlikely to be very pleased with the latest development.
Beasley has been on an anti-vaccine crusade for the past month-plus. He previously chastised the NFLPA and said he would not be getting the COVID vaccine after the league announced it would loosen restrictions for vaccinated players in 2021.
Well, the NFL continues to be more and more stringent when it comes to vaccinations, and the latest update to COVID protocols might be causing some internal turmoil in Buffalo.
The NFL announced teams could be subject to forfeitures if there is an outbreak among unvaccinated players
The NFL has never explicitly mandated players to get the COVID vaccine. However, the league has tried to utilize workarounds to make getting the vaccine a competitive advantage.
Loosening restrictions on vaccinated players certainly falls under that umbrella. The NFL also created a tiered system whereby team employees refusing the vaccine absent of medical or religious reasons would be banned from working directly with players. Now, the league is further incentivizing players and teams to get the vaccine.
The NFL informed teams on Thursday that they may have to forfeit games that cannot be rescheduled in the event of an outbreak among unvaccinated players. This would also have implications on playoff seeding.
That's not all, though. Teams forced to cancel games under these circumstances will also bear the burden of financial losses and could be subject to discipline by the NFL.
The memo does distinguish between outbreaks among vaccinated individuals as compared to unvaccinated individuals. That said, players from both teams will lose their checks if a game is canceled because of an outbreak.
This is easily the NFL's most forceful push to encourage vaccinations.
Stefon Diggs might have subtweeted Cole Beasley after the latest COVID memo was released
Bills receiver Stefon Diggs wasted little time reacting to the memo.
Diggs tweeted "accountability … availability" shortly after the NFL released the memo to teams. The implication seems to be that teams don't need to worry about availability if their players and staffers get the vaccine.
The All-Pro wideout could just as easily have been speaking to all his Bills teammates. After all, quarterback Josh Allen previously suggested he was a bit skeptical of getting the vaccine.
However, Beasley has been far and away the most vocal in his displeasure with the protocols and his stance on vaccinations in general. He even tweeted a response to Michael Irvin after the former Dallas Cowboys Hall of Fame receiver said unvaccinated players don't want to win badly enough.
It certainly seems as though Diggs is taking a subtle shot at Beasley.
Will there be a forfeit result in the NFL in 2021?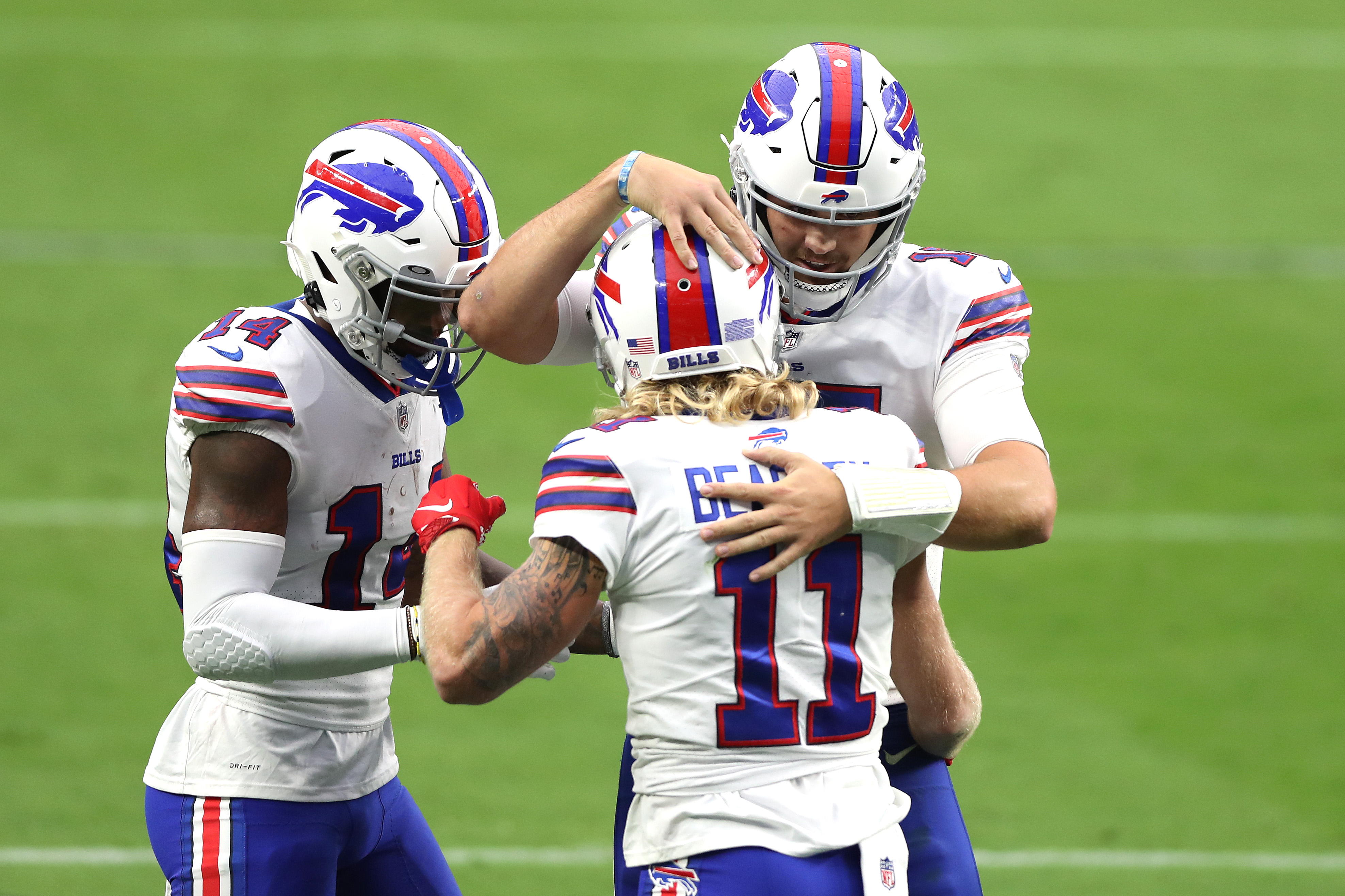 It's impossible to know the answer to the above question as of yet. Still, numerous players appear to have reservations.
Irvin's aforementioned criticisms came after it was revealed the Cowboys had yet to reach the 85% vaccination threshold. Arizona Cardinals wide receiver DeAndre Hopkins and Los Angeles Rams cornerback Jalen Ramsey were among those to voice some skepticism.
Hopkins also deleted a tweet saying the new memo was making him question his future in the NFL.
The NFL can only do so much to encourage players to get vaccinated. Ultimately, it is up to the individuals to recognize the science behind the vaccine and how vaccination gives that individual's team a competitive advantage. It appears as though Diggs hopes Beasley realizes that, even if the mission seems fruitless.