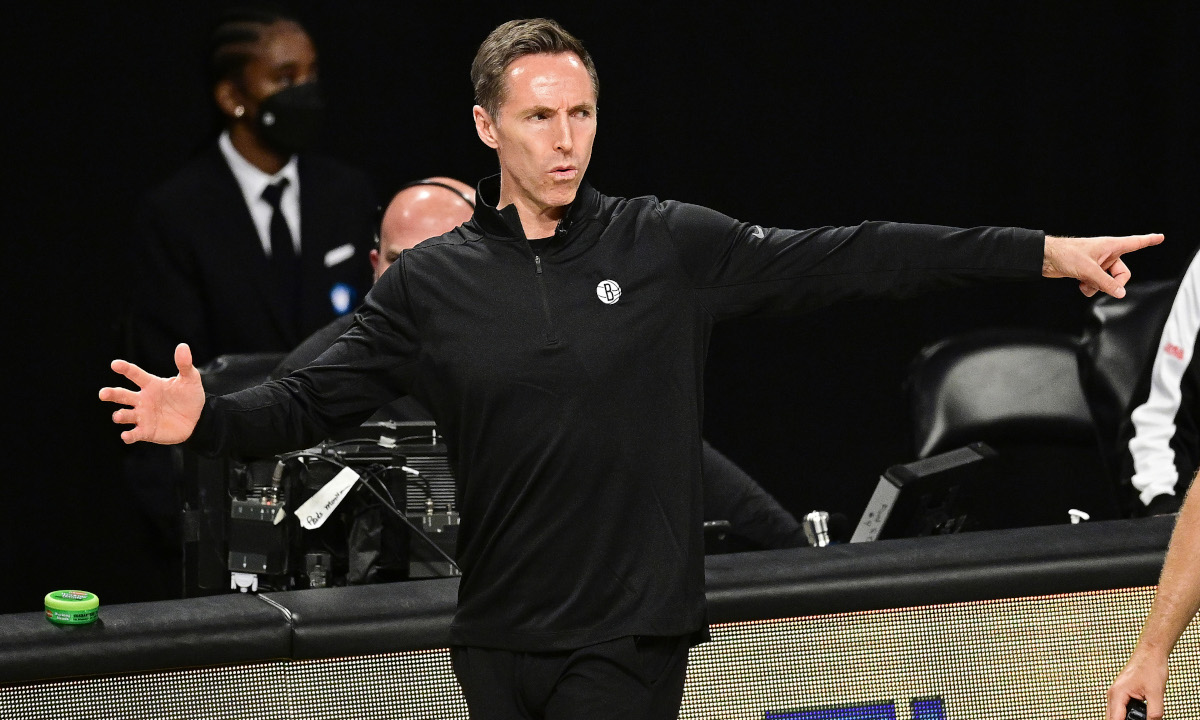 Did Steve Nash Win an NBA Title?
Steve Nash of the Brooklyn Nets didn't win a championship in his 18-year playing career. He did pick up a pair of rings as a consultant with the Golden State Warriors.
Steve Nash is entering his second season as head coach of the Brooklyn Nets under considerable pressure. The Nets are the oddsmakers' favorite to win the NBA title, even with Kyrie Irving sidelined indefinitely due to New York City's COVID-19 vaccination mandate. But did Nash ever win an NBA title?
That's a complicated question. Nash played 18 seasons with the Phoenix Suns, Dallas Mavericks, and Los Angeles Lakers before spending four seasons as a player development consultant for the Golden State Warriors.
Steve Nash assembled a Hall of Fame resume as a player
In 2018, Steve Nash was a first-ballot Hall of Fame selection. His resume includes two NBA MVP awards in 2004–05 and 2005–06, seven All-NBA selections, five assists titles, and eight All-Star berths.
Nash was the engine for the "Seven Seconds or Less" Suns in the mid-2000s, teaming with coach Mike D'Antoni to lead an offense that led the NBA in pace twice. Moreover, that Suns team was a precursor to the current pace-and-space era.
Last season, the Brooklyn Nets set an NBA record for offensive efficiency, averaging 118.3 points per 100 possessions. Nash's influence was evident in that accomplishment, as was the presence of D'Antoni as an assistant coach on the staff.
Those were heady accomplishments for a player who averaged only 10.5 minutes per game as a rookie backing up All-Star Jason Kidd. Nash became an All-Star for the first time in his sixth season, playing in Dallas, and made his final All-Star bid 10 years later at age 37.
Back problems derailed his hopes to help the Lakers to a title. Nash was limited to 65 games over two seasons before he had to retire because of nerve damage in his leg.
Nash never won a championship as a player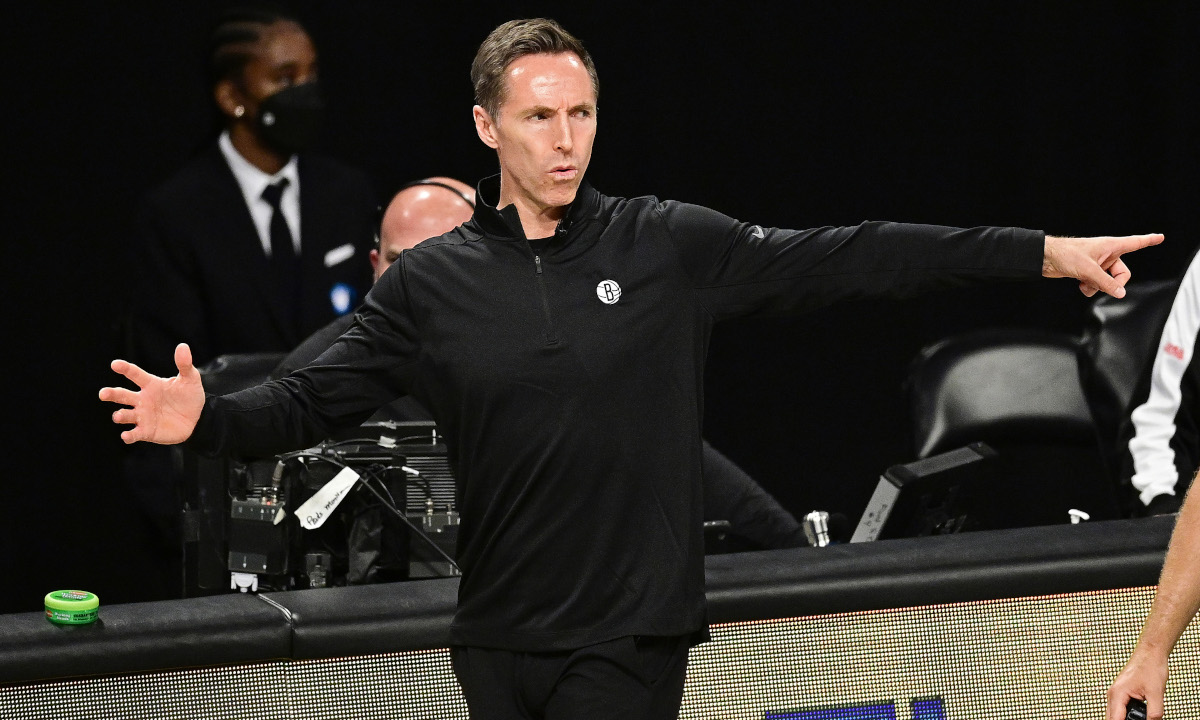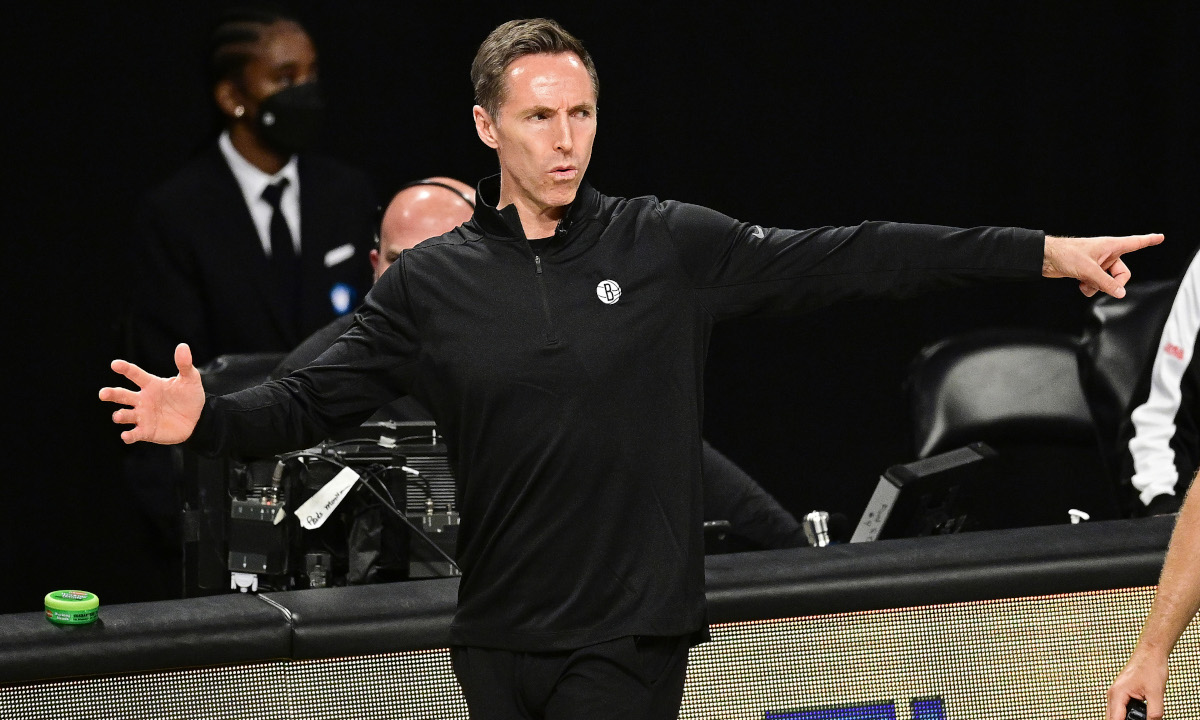 Steve Nash fell short of getting a ring as a player. His teams never got to the NBA Finals. It didn't help that the Mavericks and Suns were up against dynasties in the Lakers and San Antonio Spurs.
In 2003, Dallas ran into the Spurs in the Western Conference Finals. In his first season in Phoenix, Nash again tasted conference finals defeat at the hands of San Antonio. Salt got rubbed into the wound in 2006 when the Suns lost to the Mavericks. Kobe Bryant and the Lakers ended Nash's final conference finals run in 2010.
But perhaps the most bitter defeat came in 2007. Phoenix finished with the No. 2 seed in the Western Conference before the door was thrown wide open by the Warriors upsetting Dallas in the first round.
But in the second round against the Spurs, a late-game dust-up in a Game 4 victory ended up spelling doom for the Suns. Nash was checked into the scorer's table by San Antoni's Robert Horry, who drew a two-game suspension. But two of the three players Phoenix used to defend Tim Duncan got one-game suspensions for leaving the bench area after the incident.
Playing without Amar'e Stoudemire and Boris Diaw neutralized homecourt advantage in Game 5. The series ended in six games.
However, Nash was part of the Warriors staff as a consultant for their title teams in 2017 and 2018. So he does have some experience with the championship feeling.
Steve Nash isn't alone, but 6 current NBA coaches won titles as players
Of the NBA's 30 head coaches, 13 of them also played in the NBA. Steve Nash is among the seven that did not win rings as players.
Here are the six who did:
Indiana Pacers coach Rick Carlisle (1986 Boston Celtics)
Mavericks coach Jason Kidd (2011 Mavericks)
Portland Trail Blazers coach Chauncey Billups (2004 Detroit Pistons)
Warriors coach Steve Kerr (five titles with Chicago Bulls and Spurs)
Los Angeles Clippers coach Tyronn Lue (2000 and 2001 Lakers)
Sacramento Kings coach Luke Walton (2009 and 2010 Lakers)
Of that sextet, Carlisle, Kerr, and Lue have added rings as head coaches. Other championship-winning coaches currently working in the NBA are Doc Rivers of the Philadelphia 76ers, Toronto Raptors bench boss Nick Nurse, Mike Budenholzer of the Milwaukee Bucks, Miami Heat coach Erik Spoelstra, Gregg Popovich of the Spurs, and the Lakers' Frank Vogel.
Steve Nash wants to join that fraternity while leading the Brooklyn Nets to their first NBA championship.
Statistics courtesy of Basketball Reference.