Did This Former Packers Player Fall Victim To a Cult?
Kabeer Gbaja-Biamila isn't an easy name to pronounce or spell, which is why it's not surprising that he was given the nickname KGB during his NFL career. His nickname is a nod to the secret police force of the former Soviet Union.
During his playing career, that seemed to be Gbaja-Biamila's only connection to secretive activities. But information about his off-field activities has come to light since his career ended following the 2008 season that indicates the former Green Bay Packer has more secrets than the public knew. In fact, he got involved with a complicated religious group that some consider a cult.
Kabeer Gbaja-Biamila's career with the Packers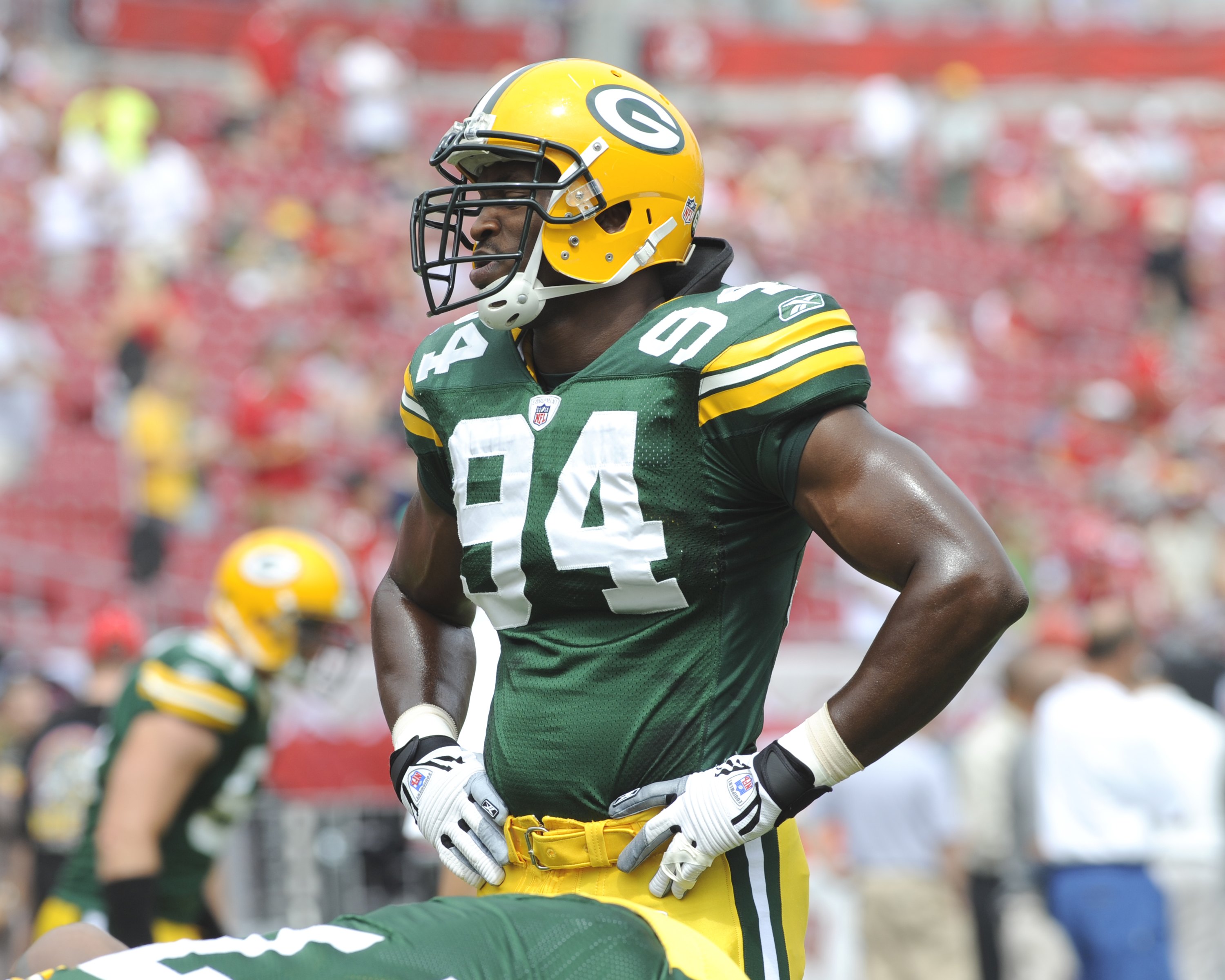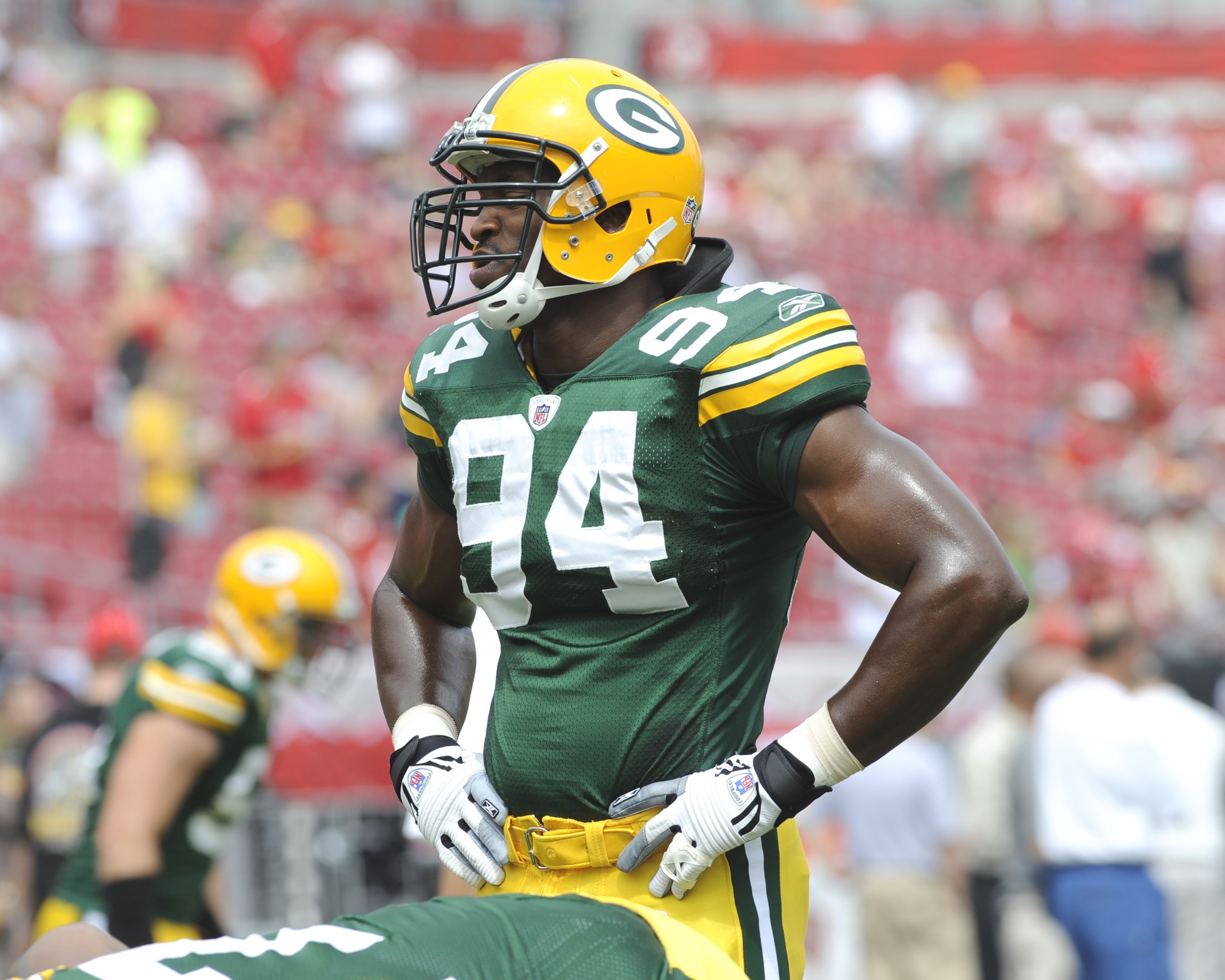 Gbaja-Biamila wasn't a highly touted prospect coming out of San Diego State, which is why he lasted until the fifth round in the 2000 draft, which was when the Packers took him at No. 149 overall.
Despite being selected relatively late in the draft, he went on to have a nine-year career for Green Bay, which is longer than a lot of higher picks spend in the league.
As a defensive end, Gbaja-Biamila played in 124 games — with 74 starts — and had 302 tackles, 74 of them resulting in a loss. He compiled 74.5 sacks, with four seasons of at least 10.
He forced seven fumbles and recovered seven others. Gbaja-Biamila had just one career interception, but he returned it 72 yards for a touchdown. He was selected to the Pro Bowl in 2003.
Gbaja-Biamila joins a controversial religious group
Straitway Truth Ministry is a controversial group that has extreme religious beliefs. That, along with its leadership's controlling behavior, leads many people to consider the organization a cult.
Pastor Charles Dowell, Straitway's leader, has uploaded more than 5,000 videos to YouTube, which is how Gbaja-Biamila discovered him, as described in Sports Illustrated's telling of the interesting story.
The former player was researching videos for women's head coverings on the popular video site when he came across Dowell's clips. Gbaja-Biamila must have liked what he say in Dowell's videos because he not only became a follower of Straitway but also started to recruit others by sharing the YouTube videos.
Legal troubles for Gbaja-Biamila's family
It hasn't been an easy ride for Gbaja-Biamila and his family since he affiliated with Straitway. He has had to go to court on numerous occasions, which has resulted in some bizarre courtroom scenes.
Gbaja-Biamila believes local law enforcement is targeting him because he is on their radar through his affiliation with the ministry. Straitway likes to ensure that its interactions with the court system are memorable, including flooding the courts with nonsense filings.
Other NFL players in this group
There are at least two other former NFL players in this group, besides Gbaja-Biamila. Former Colt Daniel Muir came across Dowell's videos after becoming frustrated with Christianity.
Upon initial viewing, Muir would go through Bible passages to try to find sections that prove Dowell's ideas to be incorrect. But after a week of Bible reading, Muir started to agree with the controversial pastor's ideas.
Later, Gbaja-Biamila started sharing the videos with Muir, which provided Muir with what he considered to be confirmation that he was on the right track by deciding to follow Dowell.
Muir introduced former Colt teammate Robert Mathis to Straitway after he found out that Mathis, like himself, considered himself to be a Hebrew. Muir introduced Mathis to the group, and Mathis then started to binge-watch Dowell's videos as he grew more and more interested in Straitway.
He is so invested in Dowell's beliefs that he is the leader of Straitway's Indianapolis chapter, and his wife and their three sons have followed him. The Muirs changed their lives to adhere to Straitway's teachings to live simply and share everything with the ministry.
All stats courtesy of Pro Football Reference