Dion Waiters Reveals Why His Time With LeBron James on the Cleveland Cavaliers Was Such a Disaster
Dion Waiters is looking to help LeBron James and the Los Angeles Lakers win an NBA championship during the NBA restart. This is not the first time he has played with James, though. Waiters played with James on the Cleveland Cavaliers during James' second stint in Cleveland, but was ultimately traded during James' first season back. So, why didn't things work out between him and James the first time?
Dion Waiters failed to click with LeBron James on the Cleveland Cavaliers
RELATED: The Moment LeBron James Made It Clear That He Had No Intention of Playing With Andrew Wiggins
The Cavaliers drafted Waiters with the fourth overall pick in the 2012 NBA draft, with hopes of him and Kyrie Irving being their duo of the future. 
Waiters played well during his first two seasons with the Cavaliers. He scored 14.7 points per game during his rookie season. Then in 2013-14, he averaged 15.9 points per game — which is still his career-high — and he improved his shooting from 41.2% to 43.3%. His 3-point shooting also improved from 31% to 36.8%. 
James then announced his return to the Cavaliers in the summer of 2014. He even mentioned Waiters in his letter in Sports Illustrated, which he didn't do with Andrew Wiggins, and the Cavaliers ultimately traded him for Kevin Love. 
"I think I can help Kyrie Irving become one of the best point guards in our league," James wrote. "I think I can help elevate Tristan Thompson and Dion Waiters."
However, things did not go well for Waiters that next season. He only scored 10.5 points per game in 33 games with the Cavaliers during the 2014-15 season. His 3-point shooting also plummeted to 25.6 percent. The Cavaliers couldn't click on the court either as they were just 19-15 on Jan. 4, 2015. 
On Jan. 5, 2015, the Cavaliers traded Waiters to the Oklahoma City Thunder. It was in a three-team trade and the Cavaliers ultimately got Iman Shumpert and J.R. Smith from the New York Knicks.
The Cleveland Cavaliers had a lot of success without Dion Waiters
RELATED: LeBron James Spent His First Nike Check the Only Way a Teenager Would
The Cavaliers finished 53-29 that season, going 34-14 after trading Waiters. They then ultimately reached the NBA Finals, their first of four consecutive trips. Smith and Shumpert also helped them have a lot of success too, as they both played large roles in the Cavs winning the championship during the 2015-16 season. 
Waiters played for the Thunder through the 2015-16 season and was essentially just a role player on a really good team. The Thunder made it to the Western Conference Finals in 2015-16 and lost in seven games to the Golden State Warriors. Waiters just averaged 9.8 points per game that season, though, and 8.4 points per game in the playoffs.
Waiters then found success on the Miami Heat in parts of the next three seasons. He averaged 15.8 points per game in 46 games in 2016-17. He then averaged 14.3 points per game in 30 games in 2017-18, and 12 points per game in 44 games in 2018-19. 
Waiters, however, only played in three games with the Heat in 2019-20. According to Bleacher Report, Waiters received a one-game suspension, and then a 10-game ban for conduct detrimental to the team during the season.
The Heat traded Waiters to the Memphis Grizzlies in February, and the Grizzlies waived him days later. Waiters then later signed with the Los Angeles Lakers in March.
He revealed why him and LeBron James didn't work out in Cleveland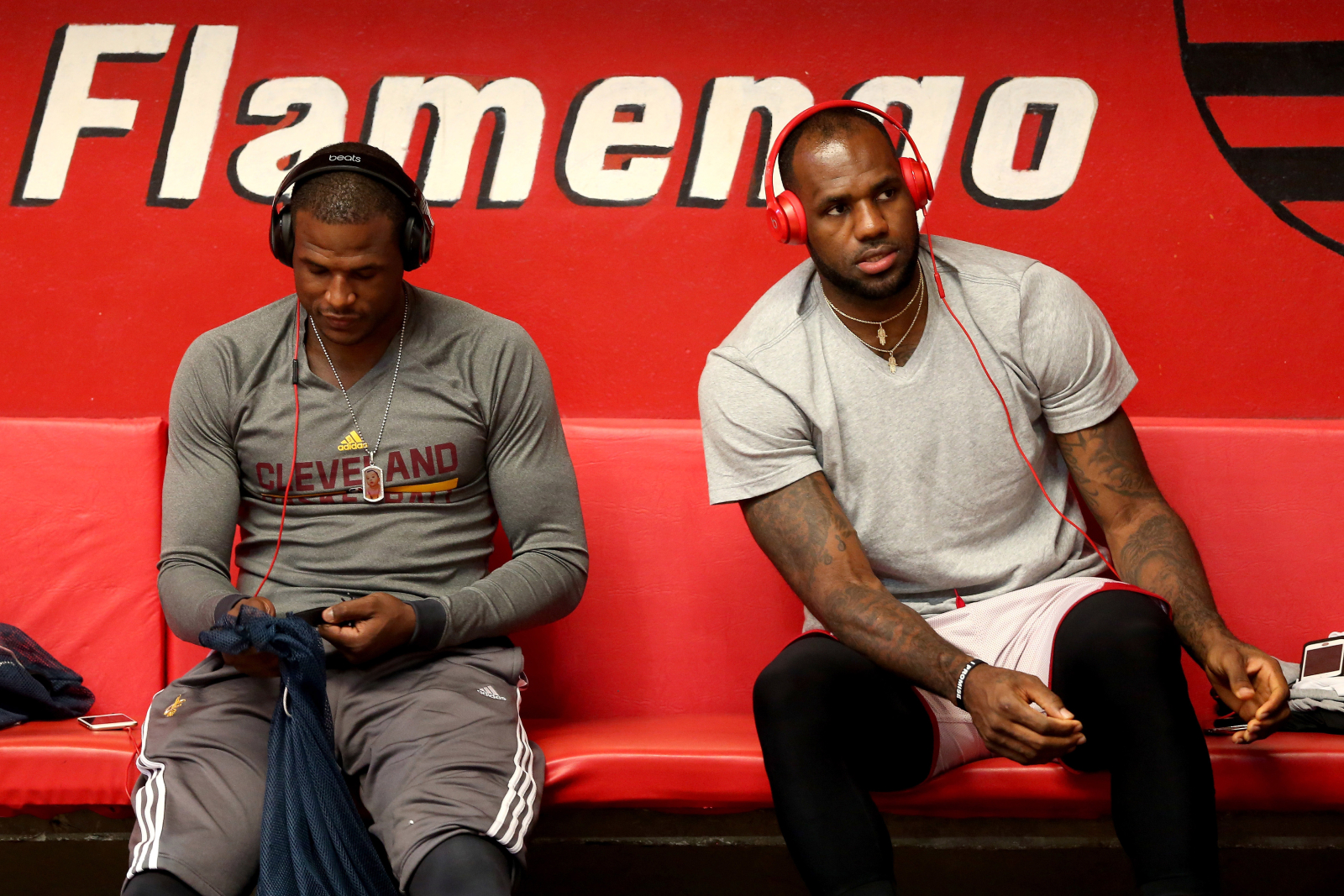 RELATED: Chauncey Billups Could Be a Reason LeBron James Left Cleveland
Waiters is playing with James again on the Lakers as the team is now preparing to go on a championship run in the bubble.
He recently revealed why things didn't work out for him and James in Cleveland.
"I'm just a little more older, man," Waiters said, according to ESPN's Dave McMenamin. "I've just seen a lot, been through a lot. At this point in my life, I just want to play basketball, take care of my family and enjoy it. Because you never know. You just never know. As you can see now, we're living in a movie with everything that's going on. Who would have thought we'd be talking like this (over Zoom)? So you just never know." 
Waiters continued.
"So I wake up with the goal in mind to just live day by day and take it slow and just keep progressing and just try to be a better person on and off the court and a better father, also. Just them things now that I didn't probably understand when I was young. When you're young, you're still trying to find yourself coming into the league. I think Bron was trying to help me with that but I was so stubborn back then. But, I understand now. I'm 28. I've done been through a lot. I'm at peace with myself, though. So, I'm good."
Waiters is certainly showing signs of maturity so far. Hopefully, it works out for him and James this time around.
Stats courtesy of Basketball Reference