The Dirtiest Plays in Sports History Will Make You Cringe
People, especially Americans, take their sports very seriously. Sports have become ingrained in culture, and "playing hard" has become one of the most commonly heard phrases associated with the phenomena. It's taught to children, sometimes as soon as they're able to throw or dribble a ball.
But playing hard often crosses a line and becomes "playing dirty." Let's take a look at 15 of the dirtiest plays in sports history, many of which left other players injured or even caused the game to specifically change their rules.
1. Raffi Torres hits Marian Hossa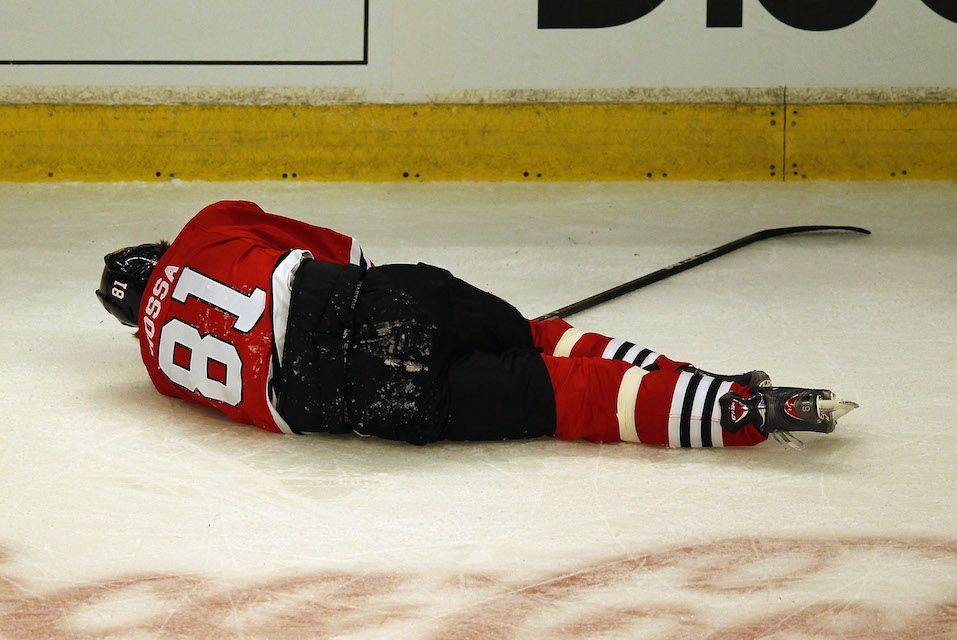 Raffi Torres has been known as a dirty player in the NHL for years. When the then-Phoenix Coyotes winger left his feet and blasted Chicago Blackhawks winger Marian Hossa in the playoffs back in 2012, nobody was shocked by his actions. It wasn't the first time Torres would get slapped with a suspension from the league, and it wouldn't be the last either.
Torres was hit with a 25-game suspension and was forced to miss the rest of the playoffs for the Coyotes, but his actions really cost Chicago. Hossa had to be taken off the ice on a stretcher, and the Blackhawks lost the series in six games.
Next: A hated college basketball player
2. Grayson Allen, just in general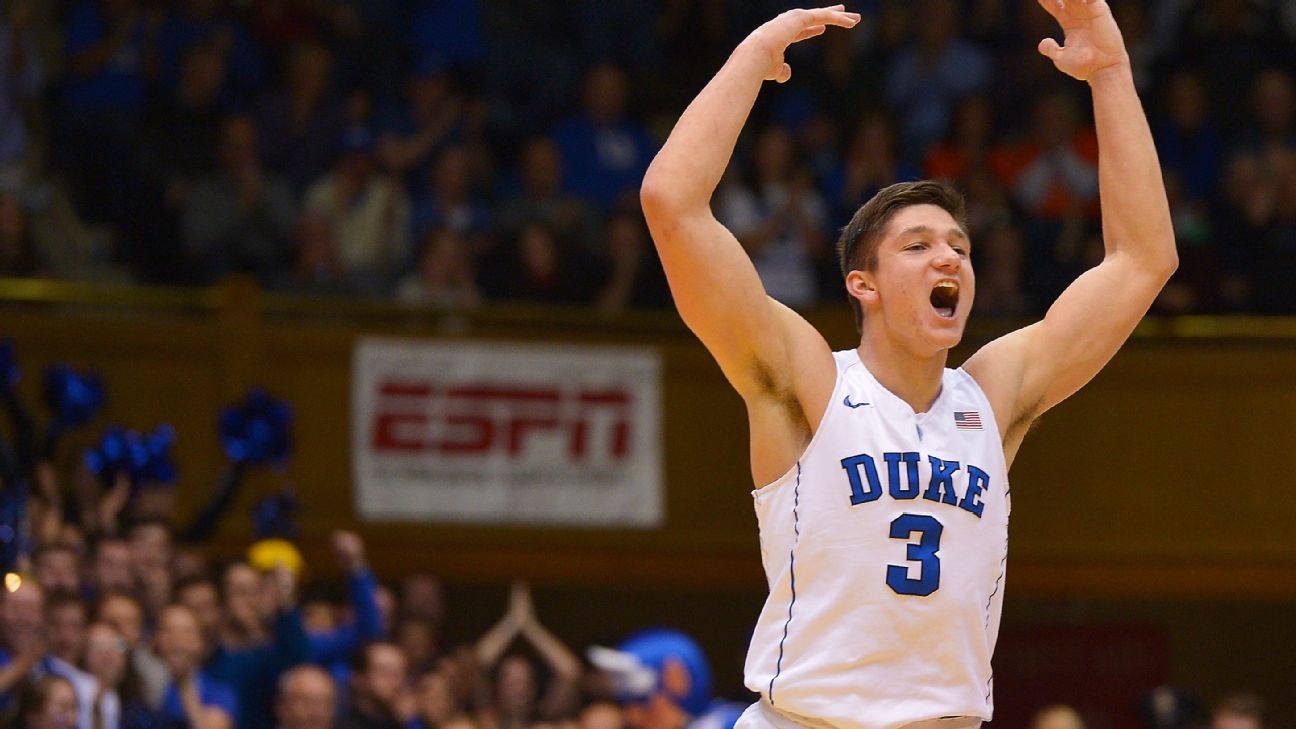 Duke forward Grayson Allen is one of a few names on this list that will appear only once, but as a category of his own. Allen is so adept at tripping his opponents on the court, there are whole video compilations dedicated to him on YouTube.
This is all capped by his most blatant infraction, when he outright kicked a player from Elon during a game. As if looking like the long-lost son of Ted Cruz weren't enough shame.
Next: A rule-changing slide
3. Chase Utley's dirty slide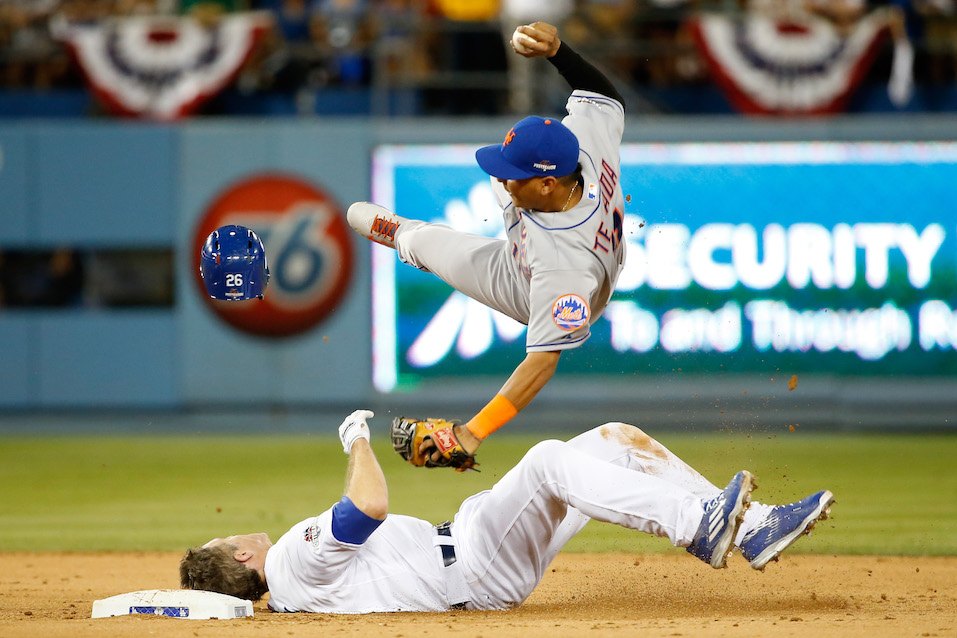 In Game 2 of the NLDS back in 2015, Chase Utley of the Los Angeles Dodgers went hard into second base and took out New York Mets infielder Ruben Tejada. It was very obviously a dirty slide, not intending to go into the base but instead to disrupt the play. In the process, Tejada's leg was broken. Although hard slides and dirty slides have been a part of baseball history, this incident was the unfortunate combination of being clearly dirty, on a national stage, and a player coming away injured.
The following season, Major League Baseball implemented a new "slide rule" dictating that players not slide past a base or out of the baseline toward the direction of a fielder. It's not a universally loved rule, but it's in place to keep guys from doing what Utley did.
Next: A major no-no for any man
4. Kevin Garnett performs a cup-check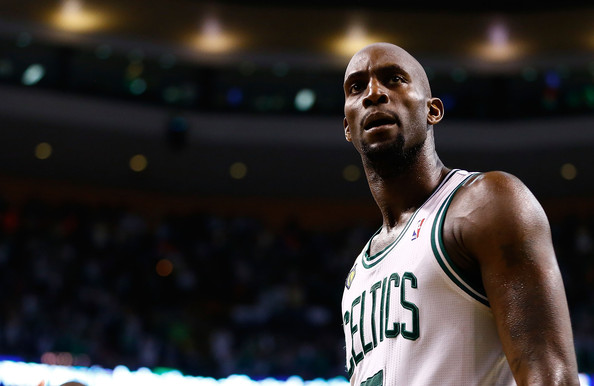 Late in the fourth quarter of a 2011 game between the Phoenix Suns and Boston Celtics, Kevin Garnett pulled one of his dirtiest tricks ever. With Boston trailing 80-69 with just over four minutes left, Garnett tapped Suns forward Channing Frye in the groin while he pulled up for a three-point shot. Frye went to the ground, and then immediately went after Garnett.
It's just one of many little notes in an outstanding career for the former Celtics and Minnesota Timberwolves great. Garnett was well-known during his playing days for his dirty play and constant trash talk.
Next: An unwarranted leg-stomp
5. Marcus Vick's infamous stomp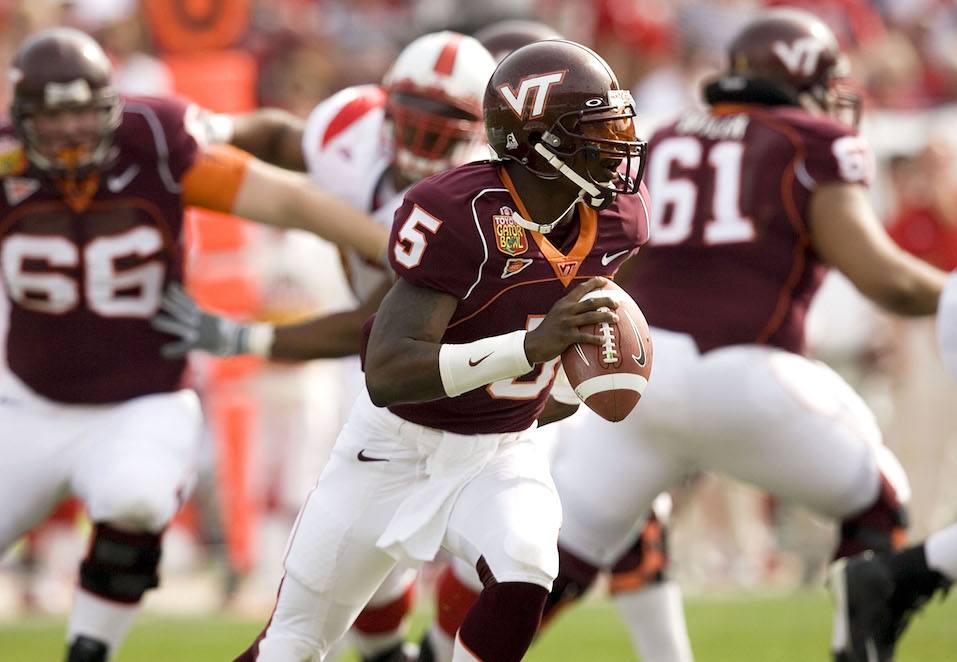 If the name looks familiar, it's because Marcus Vick is the younger brother of former NFL quarterback Michael Vick. During a game while in college, Marcus decided that it was a good idea to stomp on the leg of a defender following a tackle. Not only stomp, but really dig his cleats in there. It was just one of many issues that the younger Vick has had throughout his adult life.
That defender, however, is Elvis Dumervil. While Vick ended up appearing in just one game in the NFL, Dumervil is a five-time Pro Bowler working on his 12th year in the league. So we can say that justice was served via karma.
Next: An elbow from a Hall of Fame forward
6. Karl Malone's sharp elbow to Isiah Thomas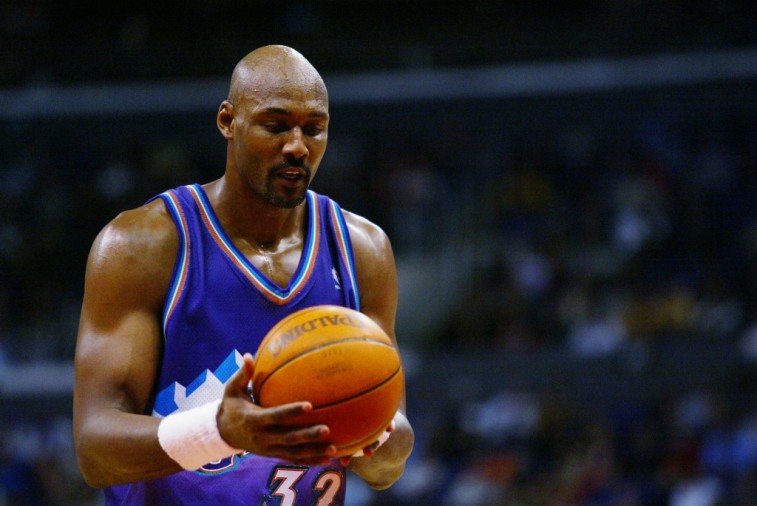 When Karl Malone played with the Utah Jazz, he was well-known for two things: His nickname, "The Mailman," and his prominent elbows on both offense and defense. Malone's lack of fear in throwing a 'bow ran into Detroit Pistons guard Isiah Thomas' lack of fear driving to the basket in December of 1991, and the end result was Thomas getting 40 stitches to his head.
The elbow to Thomas really made the Pistons angry at the time, and Malone got slapped with a fine and a one-game suspension. But it was a great reminder for the Pistons, who were never afraid to get extra physical with Michael Jordan, about people in glass houses throwing elbows.
Next: A dirty NFL player with too many infractions to count
7. Ndamukong Suh … too many times to count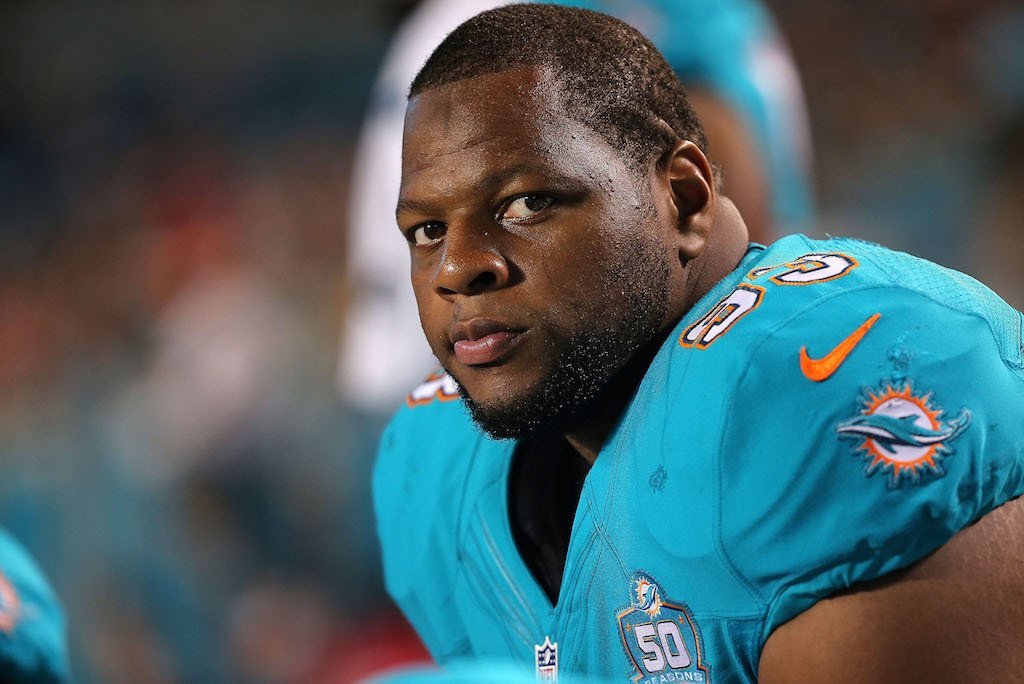 If you were to say "dirtiest player in the NFL," few other names would come to mind ahead of Ndamukong Suh. The new Los Angeles Rams defensive lineman has spent time with the Detroit Lions and Miami Dolphins in his career, and he has built quite the reputation. S
uh has kicked Ryan Fitzpatrick's helmet, stepped on Aaron Rodgers, and given Matt Schaub a shot to the groin. That's among many, many other infractions. It's hard to pick one dirty play to represent them all.
Next: Another ugly, takeout slide
8. Matt Holliday takes out Marco Scutaro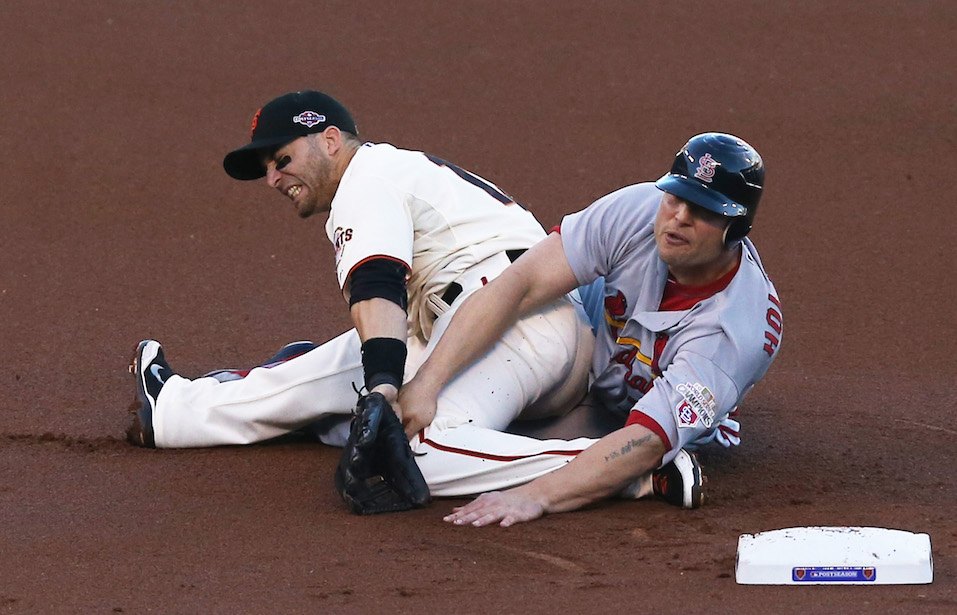 Going back to Major League Baseball, before there was the Chase Utley slide into Ruben Tejada there was the Matt Holliday slide into Marco Scutaro. In the first inning of Game 2 of the 2012 NLCS, Holliday went hard into second base to disrupt a potential double-play. He was successful, but the slide was absolutely brutal and any impartial observer could see it.
Scutaro got his revenge, however. He hit 14-for-28 with three doubles in that series, winning the MVP award and helping the San Francisco Giants beat the St. Louis Cardinals in seven games. The Giants then went on to win the World Series.
Next: Another hit in the no-no region
9. Nicolas Batum hits Juan Carlos Navarro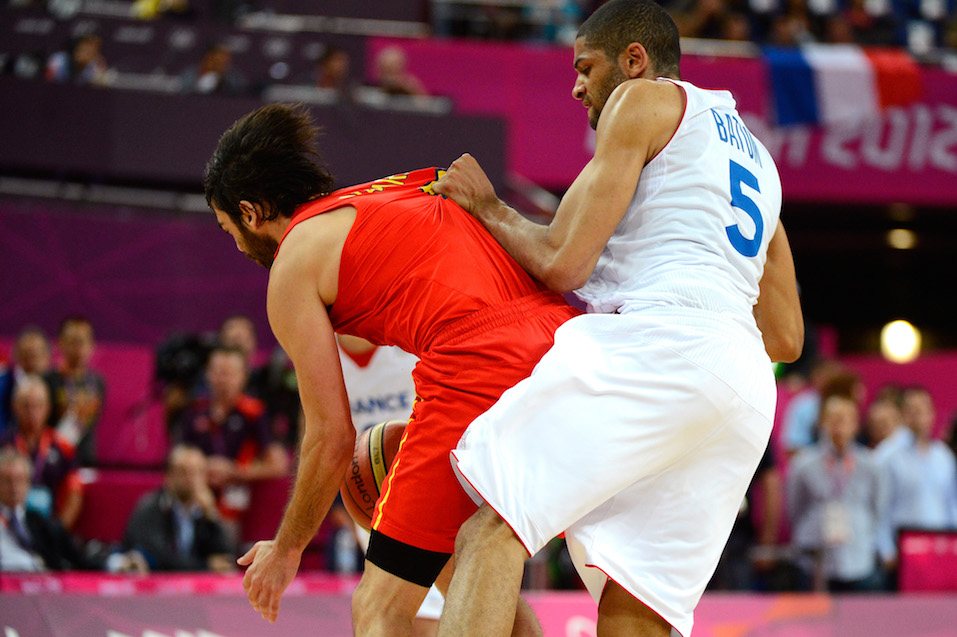 The dirty plays don't just happen during the regular season, they even extend to the Olympics. France was playing Spain in 2012, and Batum's squad was trailing Juan Carlos Navarro's team by a score of 63-57 with just seconds remaining. It was clear that France would lose, and so Batum took a shot that he knew he'd go relatively unpunished for — a shot at Navarro's groin.
This was no Kevin Garnett tap, mind you. Batum cocked his arm back and let it fly at Navarro, who went down to the court in pain. It was not only unsportsmanlike, but breaking the biggest code of man-conduct.
Next: An even worse stomp on the football field
10. Albert Haynesworth's face stomp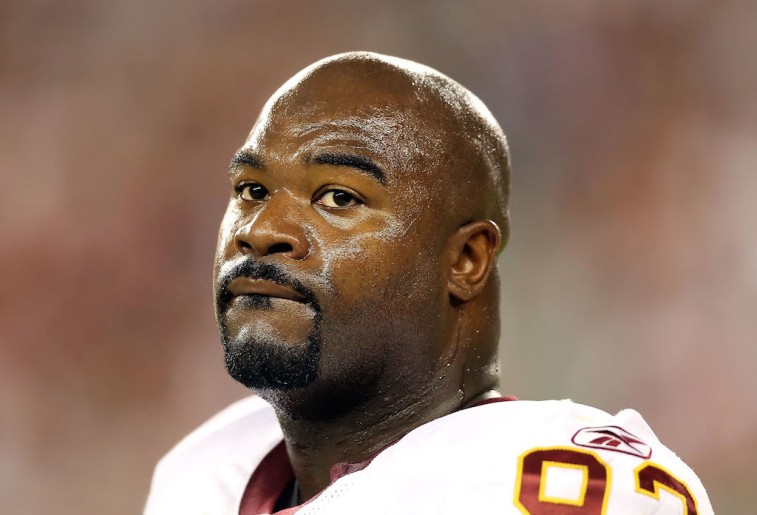 During a regular season game between the Tennessee Titans and Dallas Cowboys, Titans defensive lineman Albert Haynesworth did something unconscionable early in the third quarter: He kicked off Cowboys center Andre Gurode's helmet, then stomped on his face. Of course, Haynesworth was immediately ejected from the game and received a five-game suspension for his actions.
Gurode needed 30 stitches to fix the damage done by Haynesworth's cleats. This wasn't the lineman's first problem on the field, either. Haynesworth previously kicked a teammate during training camp and fought a teammate after practice while in college.
Next: A slash and an assault
11. Marty McSorley slashes Donald Brashear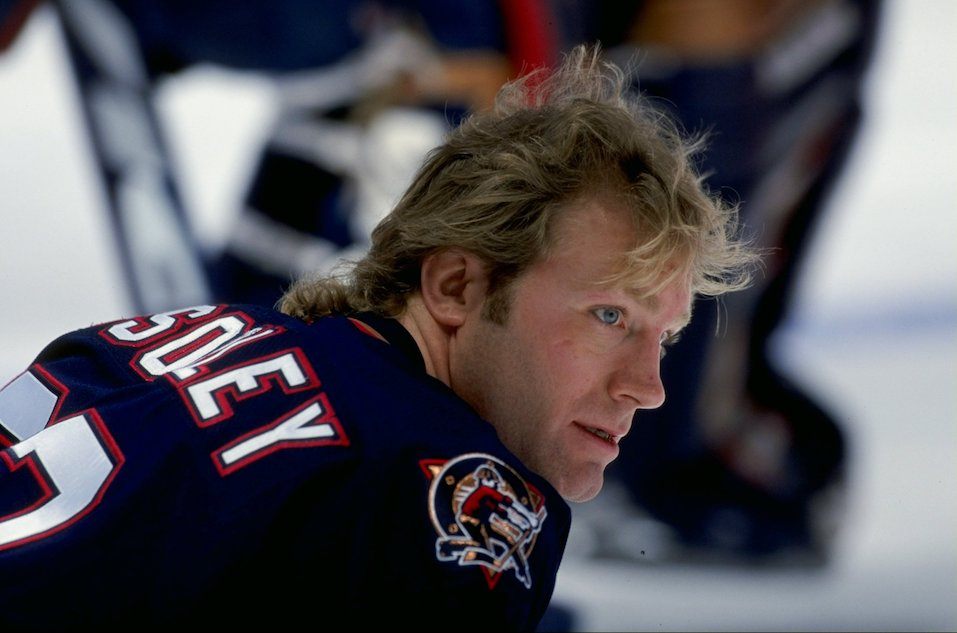 Not only did the Boston Bruins defenseman Marty McSorley commit a dirty play when he slashed Vancouver Canucks winger Donald Brashear in the head, he also committed assault. While on the ice during a February 2000 game in Vancouver, McSorley pulled his stick up and blatantly slashed the unwitting Brashear, sending him down to the ice as his helmet went flying.
Although he was already 36 years old and not much more than an enforcer at that point, it would be McSorley's final game in the NHL. That October, he was convicted of assault with a weapon and sentenced to 18 months of probation.
Next: Another rule-changing hit
12. Scott Cousins runs over Buster Posey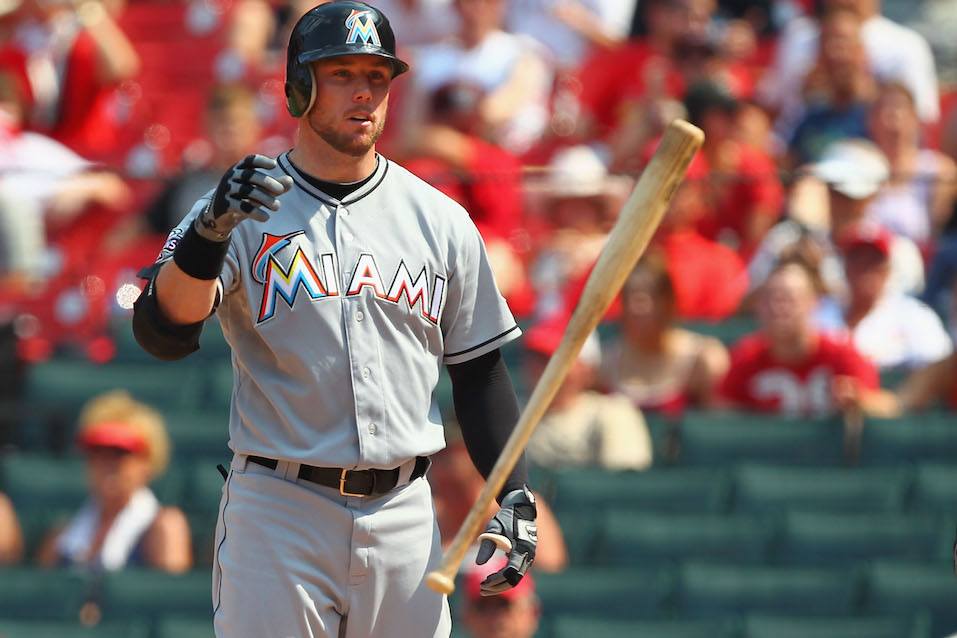 Back to baseball and another defensive player getting run into by a baserunner. And in this case, another new rule created in the aftermath. In a May 2011 game that had remained tied into extra innings, Florida Marlins player Scott Cousins was trying to score on a sac fly from third base. The ball went to San Francisco Giants catcher Buster Posey, who never did get a handle on it. Cousins came in hard from third, lowering his shoulder and going straight into the stationary Posey like a runaway freight train.
The former league MVP and three-time World Series champion broke his leg on the play and was forced to miss the rest of the season. In reaction to what happened, Major League Baseball adjusted the rules about catchers blocking the plate and runners barreling into them.
Next: The bite heard 'round the world
13. Mike Tyson bites Evander Holyfield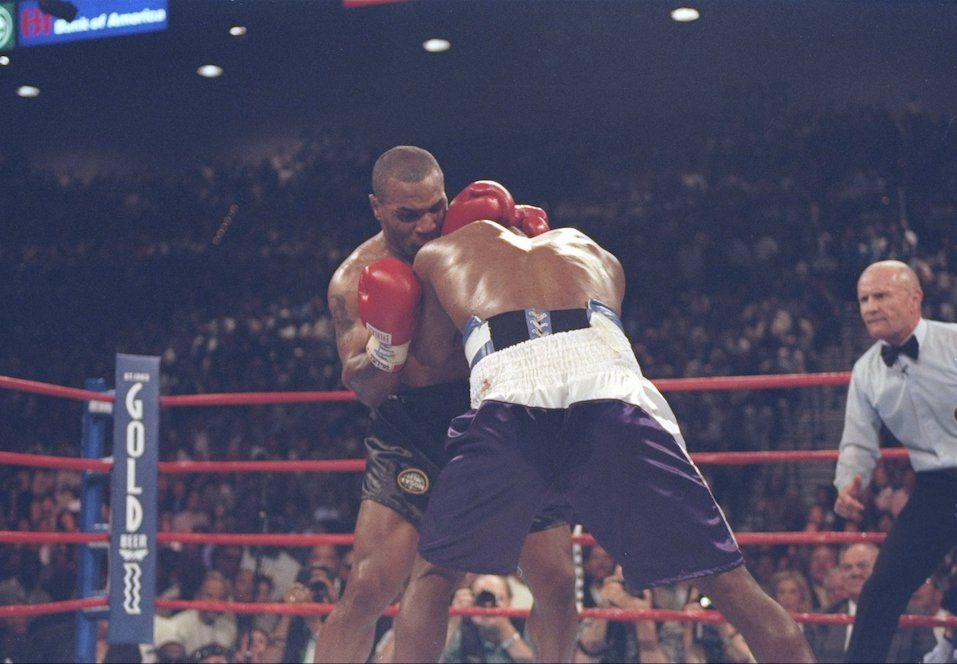 There are few dirty moments in sports history that can outshine Mike Tyson biting Evander Holyfield. The 1997 WBA Heavyweight Championship fight was a big deal, and fans around the world were interested in the outcome. But in round three, while the two were tangled up, Tyson thought it was a good idea to go ahead and bite Holyfield's ear — and rip a massive chunk of it off.
Video of the incident is easily found, but it's not for the squeamish. Tyson was disqualified for his actions, giving Holyfield the title victory. But it came at a major cost.
Next: More than just a "hustle" play
14. Pete Rose runs over Ray Fosse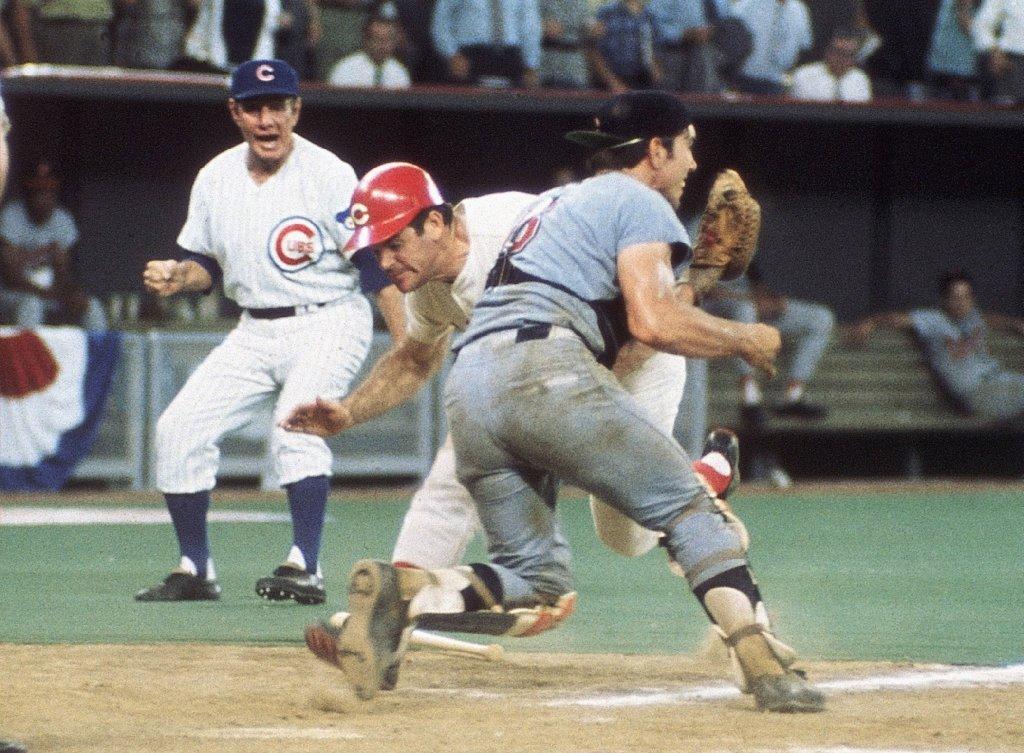 In the 1960s and '70s, a collision like the one between Cousins and Posey would've been referred to as "just playing the game hard." And back then, it was probably encouraged. But when Pete Rose did the same thing to Ray Fosse on a play at the plate, it was dirty. Mainly because he did it in a meaningless All-Star Game.
With the 1970 game tied in the bottom of the 12th, Rose rounded third and went shoulder first into Fosse to score the run. Fosse ended up with a separated shoulder, while the National League got their All-Star Game win. Rose played the game with passion, which is admirable. But in an All-Star Game? Come on.
Next: A physical game features a dirty hit
15. Odell Beckham Jr. helmet-to-helmet on Josh Norman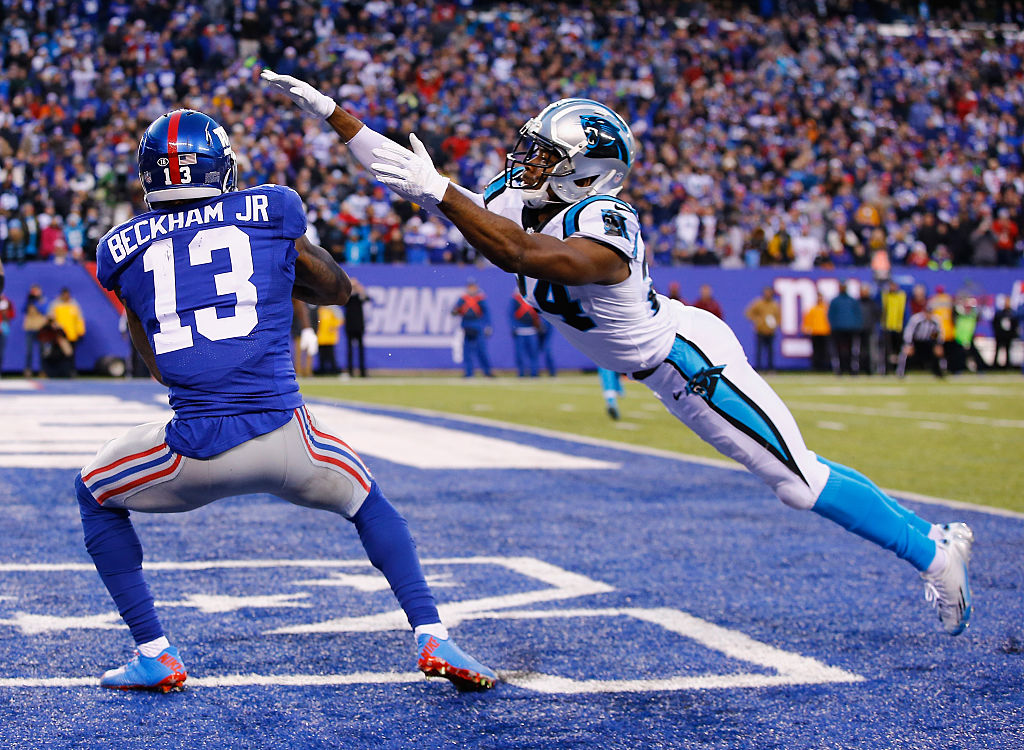 On a play late in the third quarter of a blowout, with the Carolina Panthers up 35-7 over the New York Giants, Odell Beckham Jr. decided to get some revenge against Panthers cornerback Josh Norman. The Giants wide receiver came running in from downfield on a run play, sneaking up behind Norman and leading with his helmet.
It was an ugly, dirty play in the midst of an ugly day between Beckham and Norman. The referees called offsetting unnecessary roughness penalties, which was a massive joke. Beckham threw a dangerous cheap shot on Norman, and Norman responded as you might expect. The Giants receiver should've been tossed from the game.
Check out The Cheat Sheet on Facebook!