A Disappointed Israel Adesanya Couldn't Move the Needle on New Zealand's Cannabis Vote: 'Everyone Knows I Smoke'
Fans generally appreciate UFC fighters for their MMA skills, but they're regular people too. Just like how Conor McGregor routinely donates to charitable causes, Israel Adesanya doesn't mind getting political every now and then. Let's look at why the UFC fighter supported New Zealand's failed vote for cannabis reform. 
Israel Adesanya is not a stranger to weed
Like many young people, Adesanya knows weed. As Newshub reports, not only is he a frequent user, but he's also an informed user. Just like millions of other people, he likes to get high every now and again just for fun. And, like other users, he's also aware of the power of weed, and how it can make someone more relaxed or more aware of their surroundings among other things. 
That's why it wasn't particularly shocking when Adesanya threw his support behind New Zealand's recent referendum on cannabis. As Newshub reported, the Nigerian-New Zealander said, "Everyone knows I smoke. Everyone knows I partake in the plant." That being said, Adesanya, being an informed user, is well-aware that moderation is key. He said:
I don't think it should be banned. Just be smart about it — in moderation with everything. I wouldn't advise fighting while you're high, but I wouldn't advise fighting drunk either, unless you're Jackie Chan in Drunken Master.
Lots of people smoke weed
Adesanya isn't alone in terms of his openness about his cannabis use. As Newshub reported, many other UFC fighters routinely and regularly smoke weed, sometimes for fun, and other times to relax after a hard fight. Since most UFC fighters live and fight in the U.S., where weed is being decriminalized or legalized in many states, there are simply far too many weed-smoking UFC fighters to list.
Two of the most obvious, of course, are Nate Diaz and his brother, Nick Diaz. Both of the Diaz brothers are avid pot smokers, and in a way, they've both helped reshape the image of weed use in the UFC. In fact, very recently, the UFC has completely relaxed weed-related rules when it comes to drug testing. Before, fighters could get disqualified if they tested positive for cannabis use. But that's no longer the case.
Like many other places that are reforming cannabis rules, New Zealand's 2020 referendum would've completely legalized the plant. It would've also regulated it and taxed it like New Zealand already does with alcohol and similar substances.
The referendum barely failed to pass however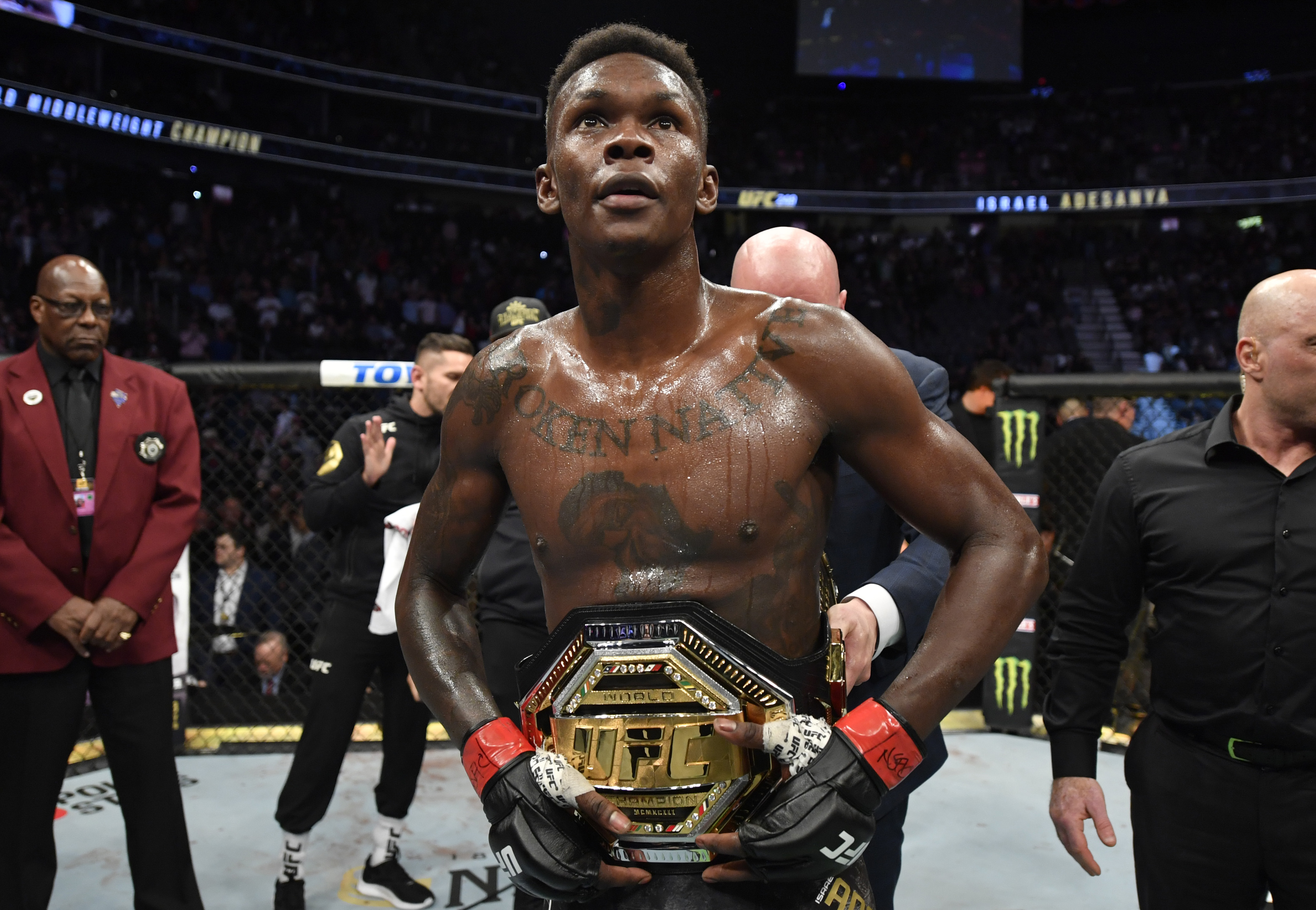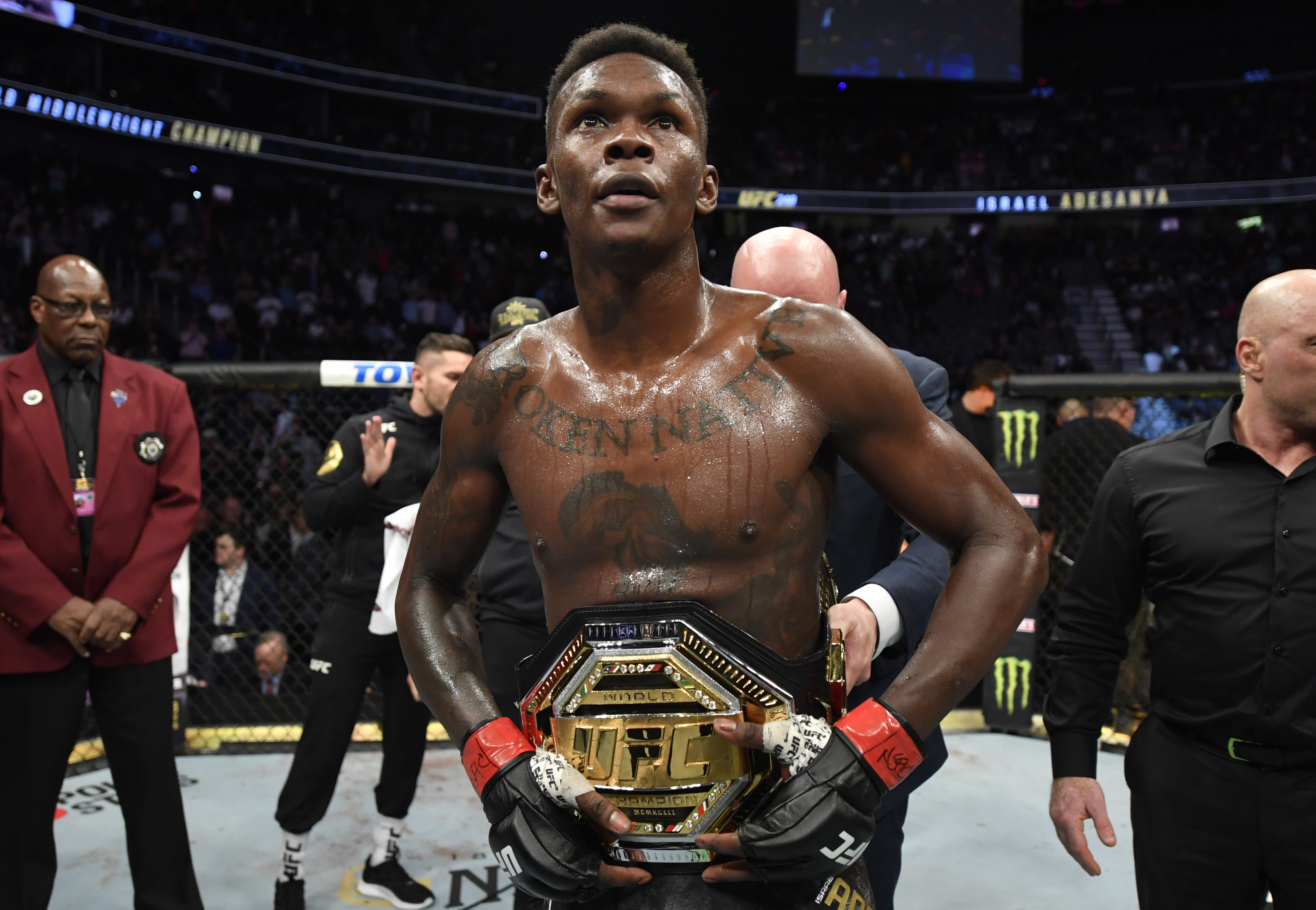 As Newshub wrote, Adesanya reasoned that, since it's entirely possible to get drunk and crash a car in New Zealand, there shouldn't be a reason why it's still illegal to smoke pot. On top of that, he also thinks that people's fear of weed comes down to old stereotypes. Adesanya told Newshub, "What's wrong with taxing it? It's just propaganda that's been passed down through generations and frankly, I'm sick of it."
With that being said, Adesanya wasn't alone in his fight. Many other famous New Zealanders advocated for the legalization of cannabis. However, like The Guardian reported, unfortunately, Adesanya's efforts were not enough. In the end, the people of New Zealand narrowly voted down the idea. About 48% of New Zealanders voted yes for cannabis reform, while about 51% voted no.
These results aligned with polls, which showed a tight race in the months leading up to the vote. Adesanya is undoubtedly disappointed that his country failed to pass this landmark reform. However, since he frequently travels to the U.S., he can legally light one up in certain states.