7 Most Disappointing Players of the 2016 MLB Season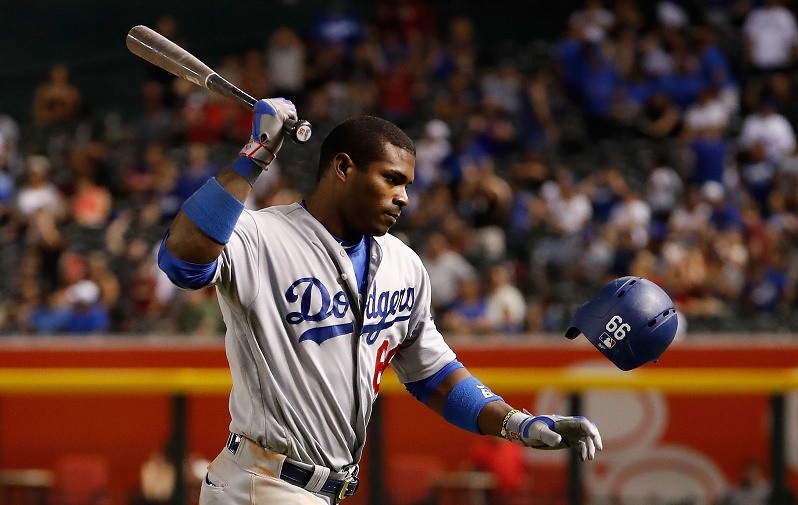 What makes a player disappointing when the same stats would look great on one of his teammates? It's usually the money. Signing a fat contract raises expectations among fans, ownership, and management alike. Teams are paying for past performance expecting it will continue apace, just at a much higher salary. When it doesn't work out, there are whispers — or shouts, depending on the city — that the money should have been flushed into the nearest river.
While disappointment tends to reign on underperforming teams, contenders are by no means spared. Fans and ownership will look at a slumping player and think, "What if he did what's on the back of his baseball card?" The answer is they'd probably be in first place or otherwise have a super-team ready to steamroll opponents en route to a championship. If baseball were only so simple… Here are the seven most disappointing players of the 2016 season. Note: Players whose seasons were derailed by injuries got a pass on this list.
1. Alex Rodriguez, Yankees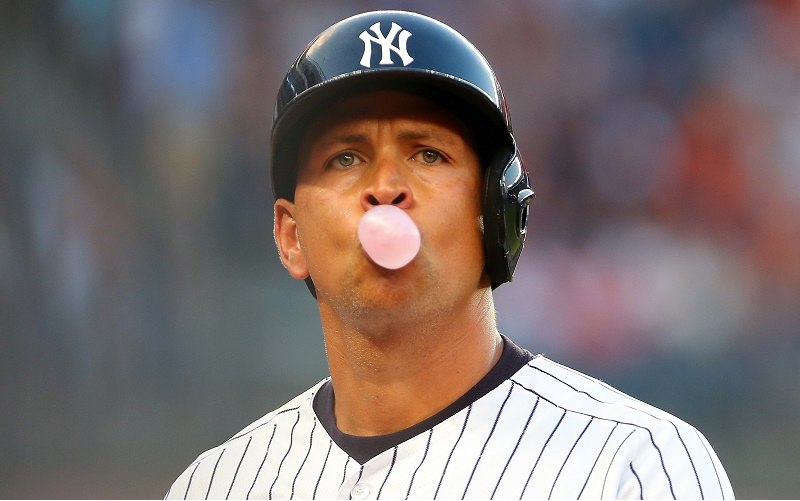 To be fair, we could have put the entire Yankees offense on this list. You name a Bronx Bomber — Jacoby Ellsbury, Mark Teixeira, Brian McCann — and he's probably been off his career pace in 2016. But Alex Rodriguez was coming off a career renaissance sort of year in 2015, and New York depended on the 40-year-old to carry his weight as the team's DH batting cleanup.
After putting up 33 HR and 86 RBI (.847 OPS) last season, A-Rod managed just nine HR and 29 RBI (.608 OPS) in his 62 games in 2016. Since he can't play in the field, this performance made him a player of almost zero value to the Yankees, and he was riding the bench before being forced into retirement by owner Hal Steinbrenner. For one of the game all-time leaders in hitting, it was a dreadful way to go out.
2. David Price, Red Sox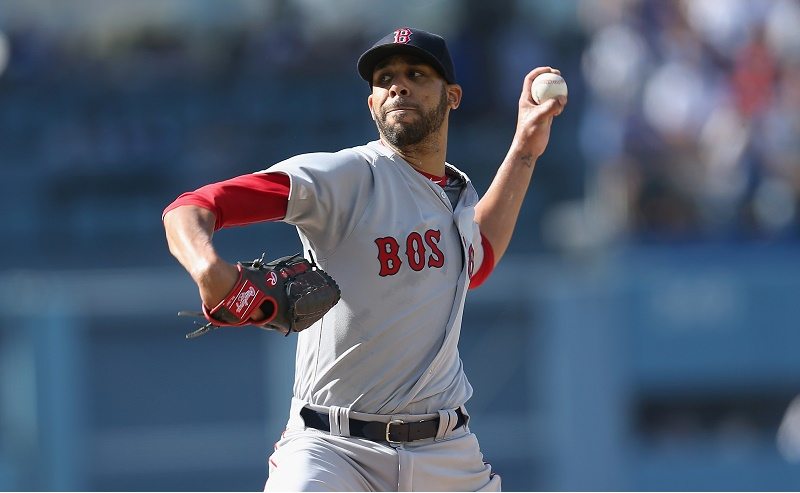 If you go by WAR, David Price is still in the top 20 in the game, but anyone who watched Boston play this season knows what a disappointment he's been, innings-eating notwithstanding. He ranks 60th among qualified starters in ERA (4.34) and has allowed five runs or more on seven different occasions. As a result, his 9-8 record is about what you would expect, even with a lethal Red Sox offense behind him.
After signing his seven-year deal worth $217 million, Price is one of the highest-paid players in baseball history and was expected to be the rock on which the rotation was built in 2016. Instead, he wa the main reason Boston was chasing a Wild Card instead of sitting in first place back in August.
3. Michael Conforto, Mets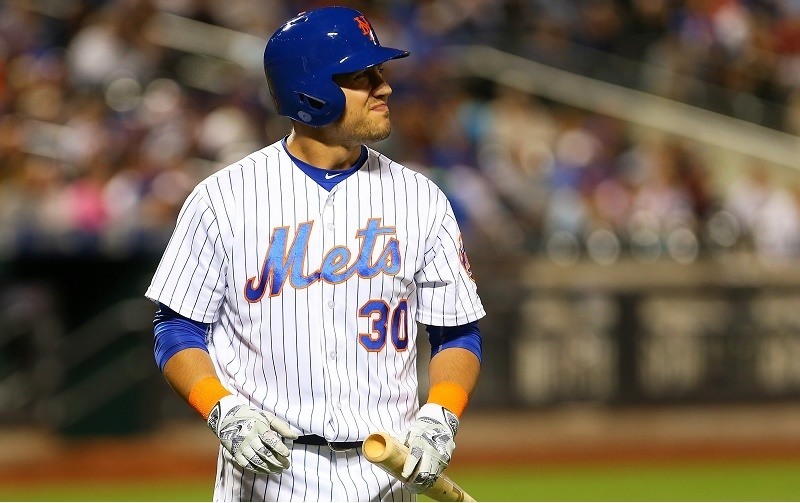 If such a thing were possible, one could argue the New York Mets offense was cursed. The explosive second half of 2015, powered by Yoenis Cespedes and Michael Conforto, gave way to a rash of injuries and poor production in 2016. Conforto, expected to be one of the cornerstones of the offense, became one of its sorest spots this season.
His sizzling opening month (.365, 4 HR, 18 RBI) gave way to a sad May (.169, 4 HR, 6 RBI) and unacceptable June (.119, 2 HR, 6 RBI), landing him in the minor leagues by midsummer. Injuries to David Wright and Lucas Duda had a huge impact on the Mets offense, but no one guessed this rising star would hit bottom in his second full season.
4. Jason Heyward, Cubs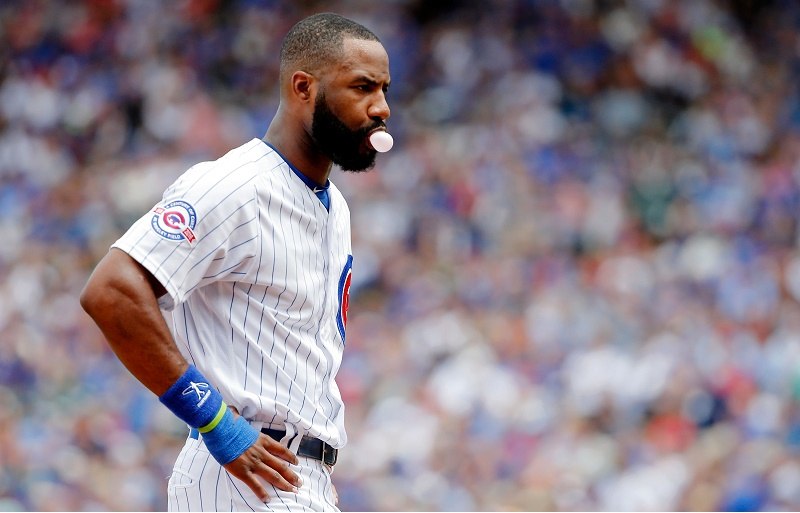 If you were going to have a bad offensive year, the Chicago Cubs lineup is as good a place as any to hide. Cubs hitters rank best in the National League in WAR with Kris Bryant and Anthony Rizzo having sensational years. Jason Heyward, who joined the club in the offseason after signing an eight-year deal worth $184 million, has been the Cubs' worst offensive player in 2016.
Heyward's .229 average, 5 HR, and .634 OPS are bad even for a replacement player, and a deep dive into batted ball statistics shows he hasn't been unlucky this season; he's just been bad. When injuries to Kyle Schwarber, Dexter Fowler, and Jorge Soler decimated the outfield earlier in the season and hurt the club for several weeks, Heyward didn't step up and deliver. Considering the investment, that's a terrible return.
5. Felix Hernandez, Mariners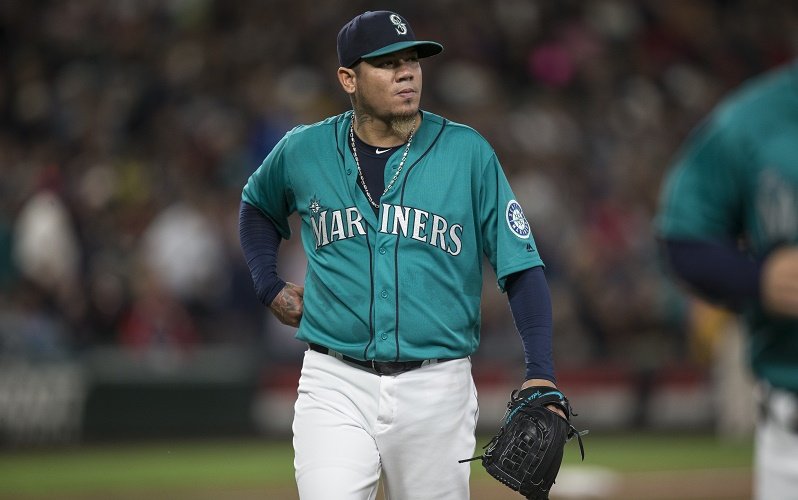 Like Boston, Seattle has been one ace away from a comfortable position in the standings, but Felix Hernandez hasn't been that difference-maker for the Mariners. The King has slumped like never before in his career with a 3.55 ERA (4.62 FIP) and just 0.6 WAR through 14 starts. His walk and home-run rates are at all-time highs and his strikeout rate is at an all-time low.
As an analysis by the Washington Post showed, Felix's swing-and-miss rate for pitches outside the zone is also at a career low. In what could be yet another lost season for Seattle fans, their King will likely be the one disappointing them most.
6. Justin Upton, Tigers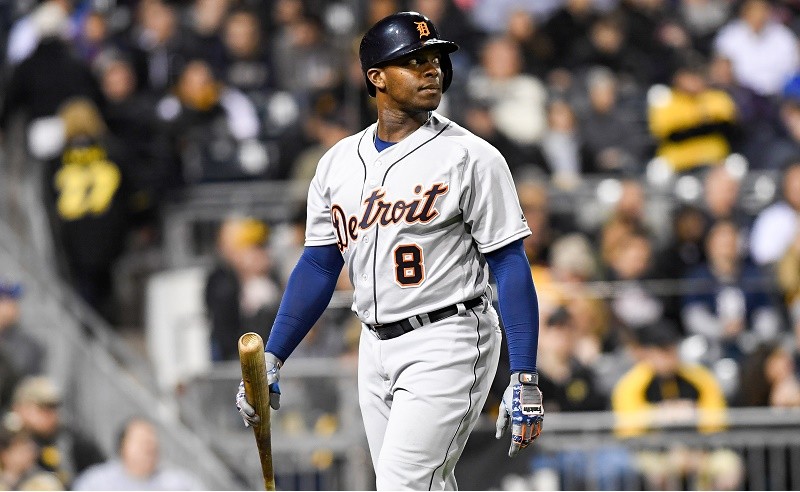 Did we mention the correlation between big contracts and deeper disappointment? The case of Justin Upton is the perfect example. Detroit went all-in on the offensive end by signing J-Up to a six-year deal ($133 million) and the results so far have been disastrous: Upton sat at .241 with 13 HR and a -0.3 WAR through 102 games for the Tigers as of mid-August.
He's not walking much and striking out a ton, so without bigger power numbers, his offensive contribution just isn't enough. Detroit's powerful lineup probably doesn't need him to score enough, but this contract is already looking bad with five more years to go. What if the Tigers spent that cash on another reliever?
7. Yasiel Puig, Dodgers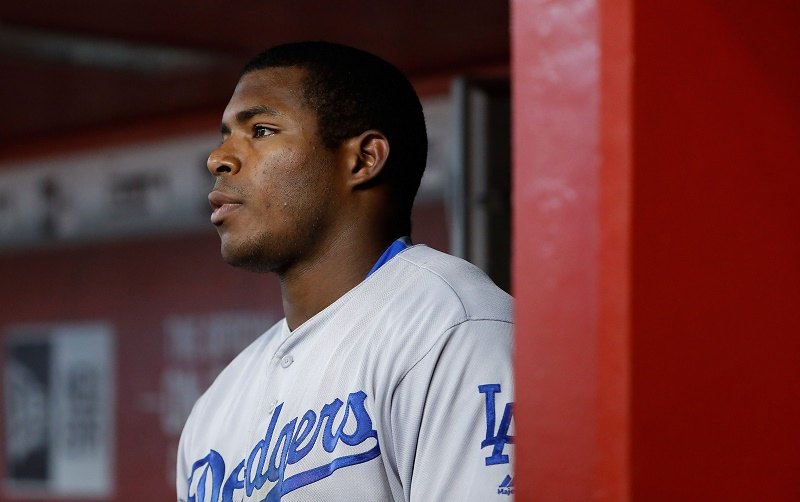 If you have the type of rookie season Yasiel Puig did — 19 HR, .925 OPS in 102 G, second in Rookie of the Year voting, comparisons to Joe DiMaggio — maybe the only direction you can go is down. Yet Puig fell even farther than anyone imagined possible in 2016, when he ended up as meager trade bait prior to a humiliating dispatch to the minor leagues.
What did it take to send the former All Star packing to the Oklahoma City Dodgers? In broad strokes, the .260 average and .706 OPS were part of it, but Puig seemed to be helpless from a mental standpoint. After starting the season with a new manager and high hopes for a return to form, the Dodgers organization is just about out of answers with Yasiel Puig.
Connect with Eric on Twitter @EricSchaalNY
Statistics courtesy of Fangraphs and Baseball-Reference.