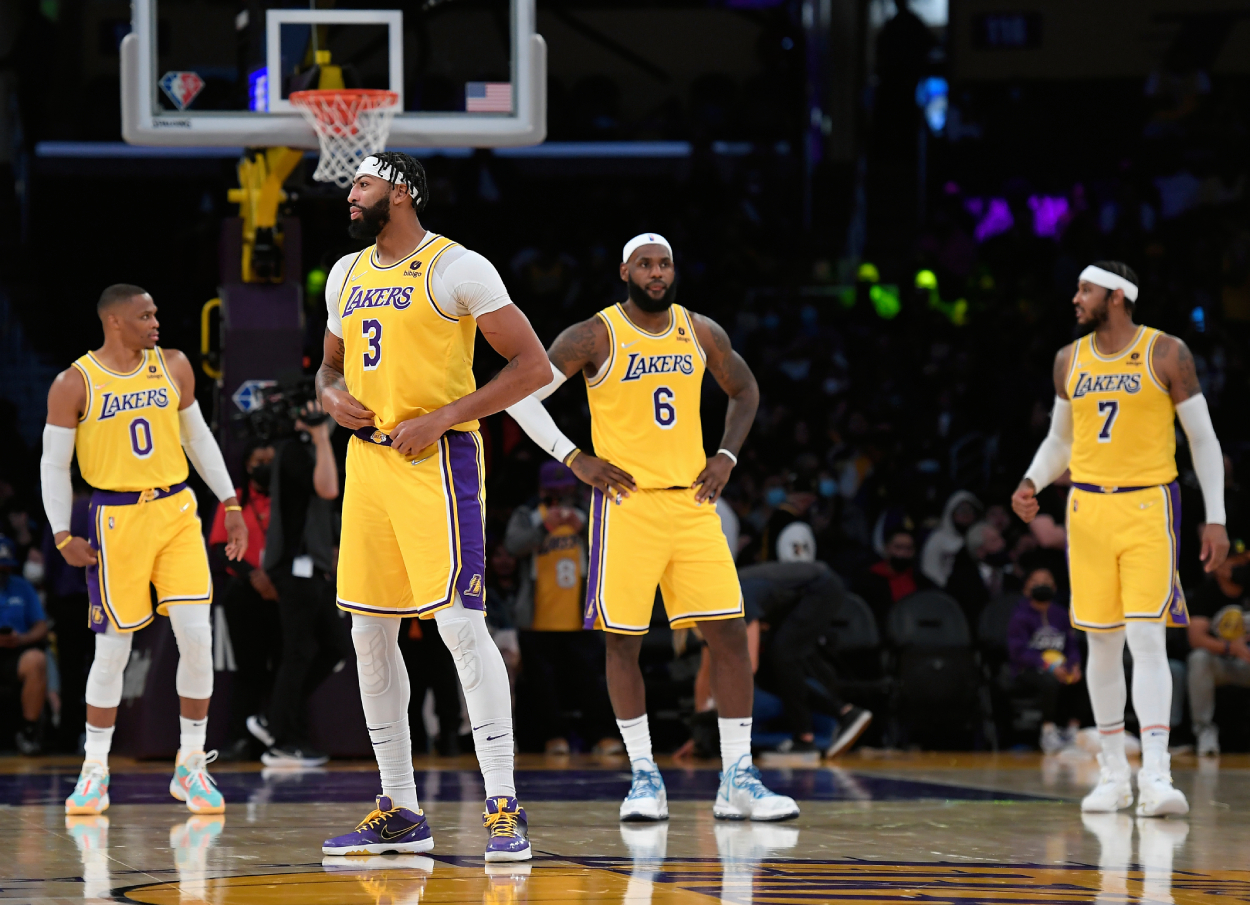 Disastrous Los Angeles Lakers Strategy Subtly Called out by Warriors Governor Joe Lacob
The Los Angeles Lakers had a disastrous season this year, and Golden State Warriors governor Joe Lacob subtly blasted their horrible team-building strategy.
Before they even took the court, the Los Angeles Lakers received significant criticism for putting an old team together. Once the season started, the haters just got louder and louder. The Lakers looked awful this year, and their decision to accumulate aging stars backfired.
The Golden State Warriors, on the other hand, took the opposite approach. Sure, their core pieces in Stephen Curry, Klay Thompson, and Draymond Green are all over 30, but they added some complementary players for their current title contention to go with young stars who can help them now and in the future.
As you likely know, Golden State's strategy worked. They are squeezing all the juice out of the Curry-Thompson-Green orange while also adding young assets who can prolong their championship window. Despite dealing with numerous injuries this season, the Warriors went 53-29 and have since taken a 2-0 series lead over the Denver Nuggets in the first round of the NBA playoffs.
So, while watching his front office's plan work, Warriors governor Joe Lacob took a subtle shot at the Lakers.
Joe Lacob took a subtle shot at the Los Angeles Lakers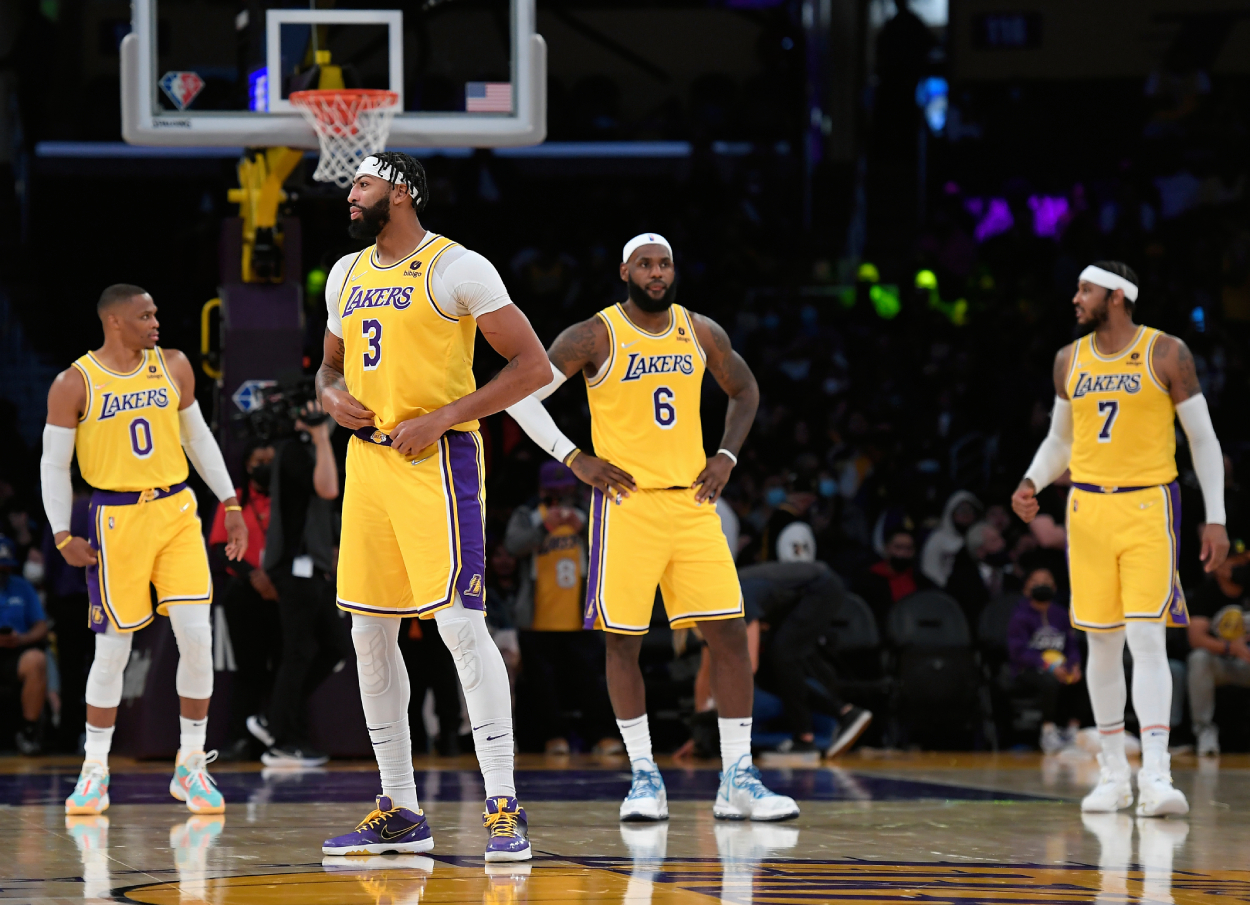 Some people – even myself – questioned why the Warriors didn't trade their young assets and 2021 draft picks for proven stars who could help them win now. They instead selected Jonathan Kuminga, who averaged 9.3 points this season, and Moses Moody in the draft, and they held onto players like the 22-year-old phenom Jordan Poole, who recorded 18.5 points per game this year.
When asked about the team's strategy, Joe Lacob took a subtle shot at the aging Lakers.
"There are a couple teams, I'm not going to say who, there's some other teams that went all-in on older players. And older players do get injured," Lacob said to The Athletic. "That's the thing you have to remember. Suppose we had made a trade, traded away all our youth, for I don't know, you name the guy, and they're injured, out for the year. Anytime you're over 30, 32, 35, these people get injured. It's data."
No, he didn't mention the Lakers specifically, but his statements described their situation to a tee.
Lacob continued: "Having a Jordan Poole emerge at 22 and a Kuminga, who obviously is incredibly talented … and (James) Wiseman coming back next year, (Moses) Moody … I just think we're set up for the future. And yet we're really good now."
The Warriors are flourishing, and the Lakers are wilting
Golden State is likely thrilled that it held on to a young player like Jordan Poole. He is helping them compete for titles now but can also lead their franchise in the future. The Michigan product recorded 25.4 points per night in the last 20 games of the season. He is averaging 29.5 points through the team's first two playoff games thus far.
The Lakers won a title with young role players like Kyle Kuzma, Kentavious Caldwell-Pope, and Alex Caruso surrounding LeBron James and Anthony Davis. However, they let go of all of them and added guys like Russell Westbrook and Carmelo Anthony. The strategy led to them missing the playoffs.
LA's chances of improving next season don't look great, either, due to Westbrook's $47 million player option.
Sure, the Warriors will eventually have to pay Poole. But they have set themselves up for long-term success.
The Lakers, on the other hand, not only wasted a season with LeBron James; they have hurt their future in the process.
Stats courtesy of Basketball Reference