DK Metcalf's Injury Almost Changed His Life Forever
DK Metcalf might only be in his second season with the Seattle Seahawks, but he's already one of the best receivers in the NFL. Metcalf can do a little bit of everything, from running down the field to catching anything Russell Wilson throws his way. However, had one or two more things gone wrong, Metcalf might've been another "what if" in sports history.
DK Metcalf goes to college
Metcalf spent three years with Ole Miss as he honed his skills and made his way into its starting lineup. After appearing in just two games as a freshman, he sat out the season as a redshirt after hurting his foot early in the season. That year with the team helped prepare him for a breakout season. 
A redshirt freshman in 2017, Metcalf went from a promising young player on Matt Luke's rebuilding team to something special. Despite playing for a program that was far from its lofty goals,  Metcalf set the national world by storm with a 2017 season where he received nearly 650 yards en-route to seven touchdowns. 
Metcalf could go long and short and anywhere in between. Entering his third year, his expectations grew loftier. By all means, he exceeded them. Metcalf received 568 yards in just seven games, catching it in the end zone five times and averaging nearly 22 yards a reception. However, during his seventh game of the season, everything changed. 
Metcalf's scary injury
Metcalf was making his name in 2018 after dominating defenses for over half of the season. NFL scouts loved the prospect of the young receiver built like an NBA player. But, during the opening possession of the seventh game, Metcalf hurt his neck. It was initially thought to be an average strain, reports 247 Sports. But the MRI showed something far more dangerous. 
Coach Luke played coy as he explained the injury to the press, stating that it was more severe than previously believed and that the receiver would require surgery. It later came out that the neck injury was an all-out fracture. Even worse, Metcalf's future in the sport came into question, as neck injuries often lead to lingering effects. When the doctor told Metcalf he may never play again, Metcalf saw his life shatter before his eyes. 
"Heartbreaking," Metcalf told The Seattle Times when asked about his injury. "I cried because football was taken away from me at that moment." He started to focus on his degree under the notion that he wouldn't fulfill his NFL dreams. The son of Terrance Metcalf, who played in the NFL for seven years, football was all that DK knew.
The draft process approached. Refusing to say goodbye, however, Metcalf quickly worked himself back into shape. However, the lingering questions about his longevity were a concern. Once believed to be a surefire top pick, Metcalf slid into the second round. Lucky for him, his hard work paid off. 
Metcalf comes back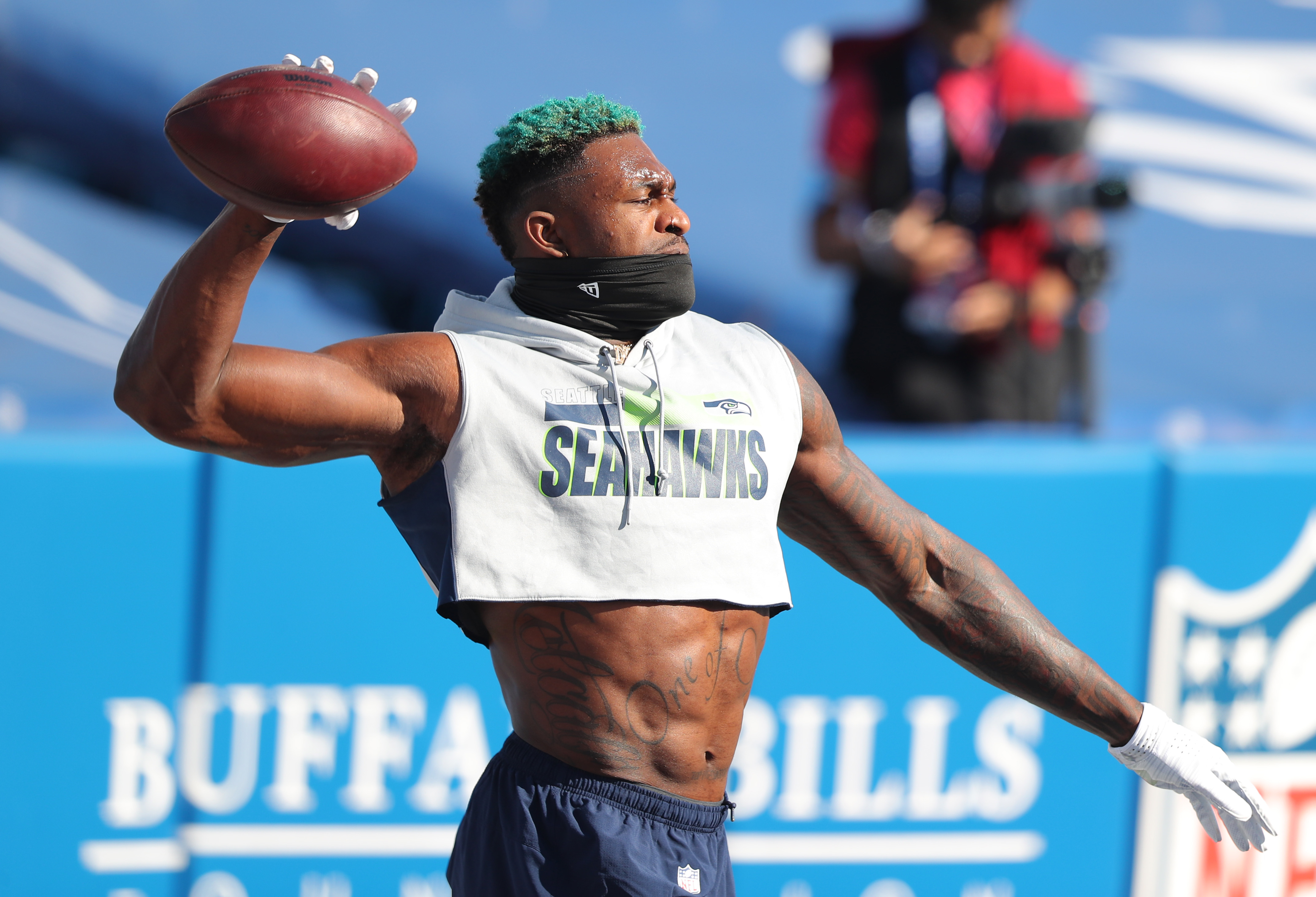 Metcalf may have missed most of his college career, but by the time the Seahawks season was in full gear, he was a full-time starter showing every bit of potential promised during college. He started 15 of the 16 games and received 900 yards on seven touchdowns. This year, he took it to a new level, receiving over 800 yards and eight TDs through nine games. 
Metcalf is still just in his second year, but he hasn't missed a game yet. With every new reception, concerns about his surgically-repaired neck linger. While this will always be a concern, the fact that Metcalf even made it into an NFL rotation after nearly losing his career is a testament to his hard work and positive attitude.