Do the Eagles Have the Best Backfield in the NFL?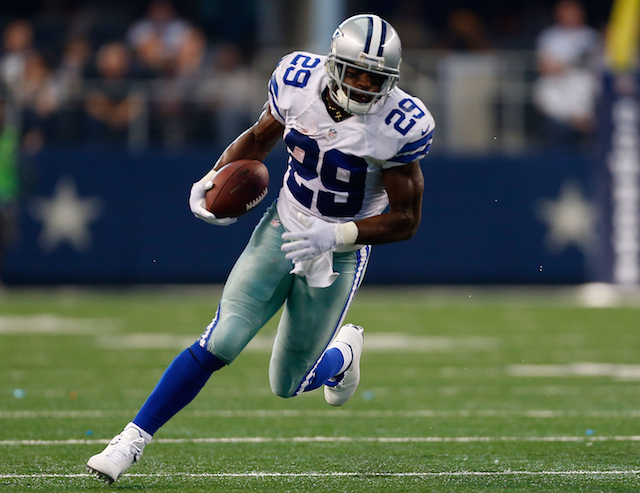 The Philadelphia Eagles have treated the 2015 free agency period with the same speed and uptempo approach that they bring to the field on Sundays and, in doing so, have completely turned the National Football League upside down.
Chip Kelly has used his power over personnel to completely revamp the roster, and only time will tell if his maneuvers prove to be successful. One of the more questionable decisions that he's made so far has to be the "quarterback swap" with the St. Louis Rams. In this trade, Eagles essentially sent Nick Foles and draft picks to the Rams in exchange for other draft picks and QB Sam Bradford. This move baffled both experts and fans, but it should be considered verification that Kelly is not going to sit on his hands, but rather take full advantage of his newfound control. And while this decision was a bit of a stunner, it pales in comparison to the moves made at the running back position.
This offseason started with a bang, as the Eagles traded running back LeSean McCoy to the Buffalo Bills in exchange for linebacker Kiko Alonso. This may have been unpopular with the Eagles faithful, but it made sense from a financial standpoint. Besides, Shady's east-west running approach was not exactly conducive to the offensive scheme that Kelly likes to run, so it should've come as no surprise when the Eagles went after, and came to an agreement with, former San Francisco 49er Frank Gore. However, in a shocking twist, Gore backed out and decided to sign with the Indianapolis Colts.  And yet, when it seemed as if the Eagles may have botched things up, a new development began to take shape.
Not only were the Eagles able to come to terms with former Pro Bowl back Ryan Mathews, but they were also able to lure superstar DeMarco Murray away from the rival Dallas Cowboys. In doing so, the Eagles had now created a backfield of Murray, Mathews, Darren Sproles, and Chris Polk. All in all, we'd say they made out pretty well in the end. However, is it enough to consider the Eagles backfield the best in the NFL?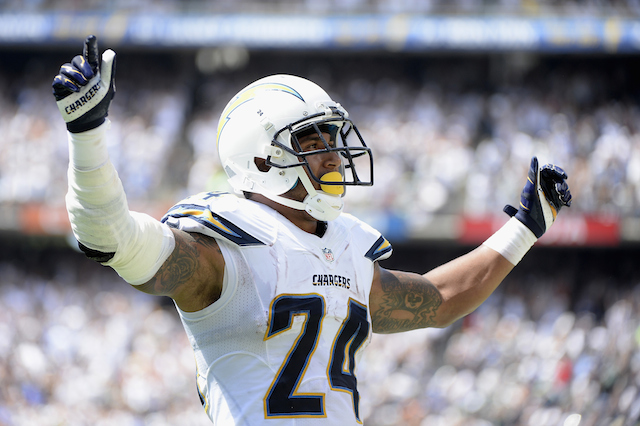 There is no doubt that LeSean McCoy was a productive back during his time in Philadelphia. He led the league in rushing in 2013 with 1,607 yards on the ground, and he also added 9 rushing touchdowns. However, his numbers tapered off in 2014, when he only accounted for 1,319 rushing yards and five touchdowns. If you couple that with his large salary cap hit, it makes sense to move on from him in 2015. But, now let's see what the Eagles planned on replacing his production.
When the Eagles decided to sign former San Diego Charger Ryan Mathews, they were well aware of numerous injuries he's suffered in his five NFL seasons. Not to mention that last year he only played in eight games where he rushed for just 330. However, his three-year, $11.5 million contract would be a steal if he was able to revert back to the 1,225 rushing-yard 2013 season. He will also not be expected to carry the load in Philadelphia, and that's why bringing in DeMarco Murray was such a remarkable coup.
It may seem a bit steep to bring in the oft-injured Murray on a five-year, $42 million deal that comes with $21 million guaranteed, but Kelly considers this to be a bargain. It's highly unlike that Murray will be able to repeat last season's league-leading 1,845 rushing yards, but the Eagles aren't planning on giving him the ball 392 times either. The key to this backfield is going to be balance, because there is no point in overworking a guy like Murray when you have three other more than capable running backs. Philadelphia can also rotate backfield players that already exist on their roster. In Darren Sproles, the Eagles have an extremely talented pass-catching back. There is also Chris Polk, who has become a red zone specialist for Philadelphia. This team is now loaded with capable running backs who will be able to alleviate some of the pressure off of DeMarco Murray. It appears this is the vision of Chip Kelly.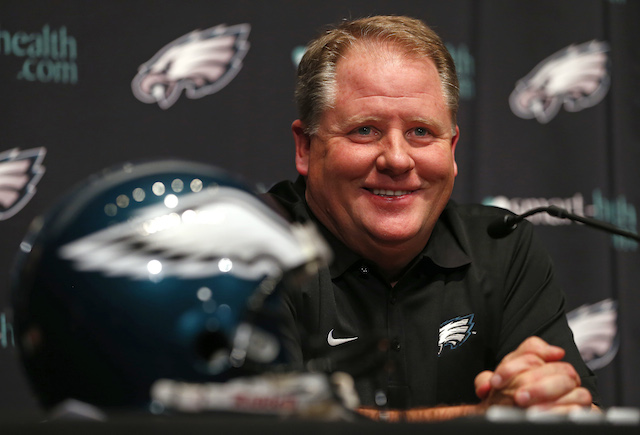 Heading into free agency, Chip Kelly believed that the Eagles needed to look at the three best available running backs. When discussing this, Kelly said:
We thought the three best guys were Frank, DeMarco and Ryan. We wanted to target two of them and we ended up with two of them. Did we have a master plan that was exactly going to work out like this? No, but we went into it with the idea that if we lose LeSean we better get two guys. You've got to have as many good players as you can.
In the eyes of the man making all the decisions, the Philadelphia Eagles have done a great job replenishing their backfield. Adding downhill runners like Murray and Mathews to a group that already includes Sproles and Polk, only makes the Eagles look that much more lethal from a running back standpoint. Will this group be the best in the entire NFL? It's too soon to tell. But if you look at it on paper, there is no reason to think that the Eagles backfield can't move to the front of the class.
All statistics are courtesy of Pr0-Football-Reference.com and ESPN.go.com