Do the Rams Regret Giving Jared Goff a $134 Million Contract?
The Los Angeles Rams had a dream season last year, representing the NFC in the Super Bowl and coming up short against the New England Patriots in their bid to win it. Despite the loss, the franchise felt optimistic about their chances for future success. The reason for this optimism rested with their young quarterback, Jared Goff, who the team promptly rewarded with a $134 million contract extension.
But now the Rams and Goff are struggling. It begs the question: did LA pull the trigger on a big deal for Goff too early? Will they regret it? Let's take a closer look at the situation to find out.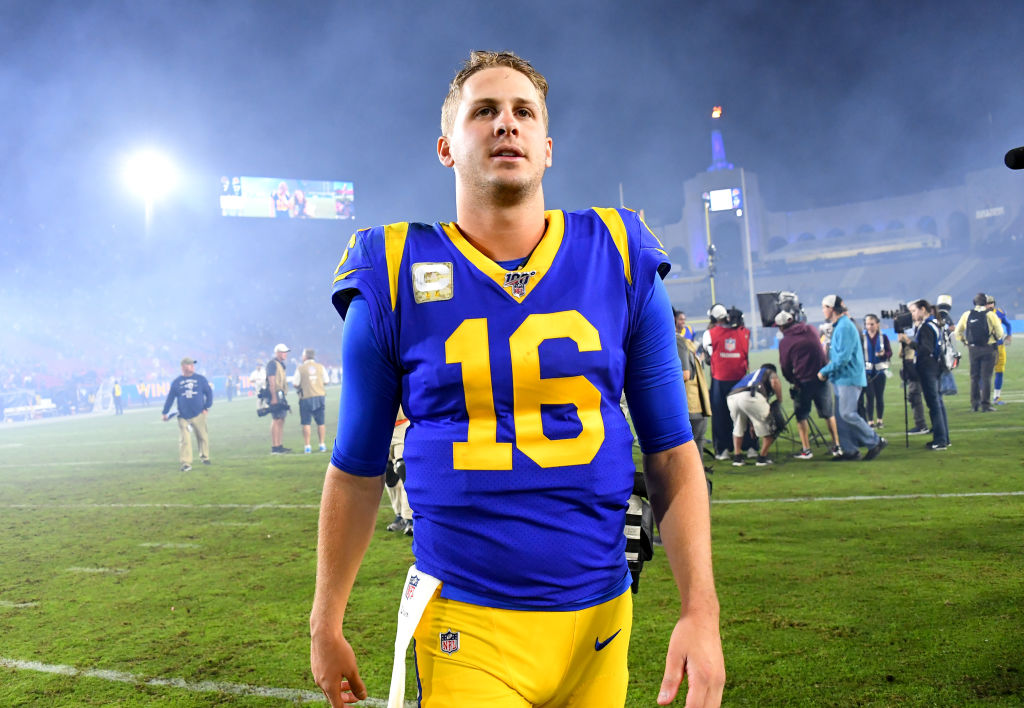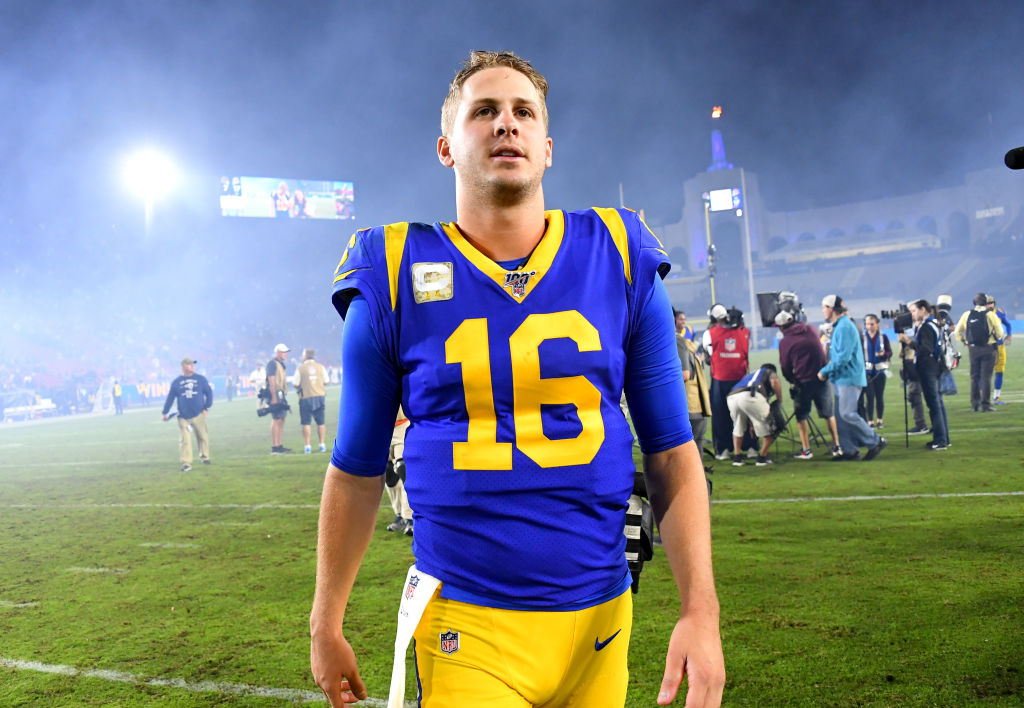 Jared Goff's NFL career overview
The Los Angeles Rams drafted Goff with the first overall pick in the first round of the 2016 NFL Draft. Here's what Goff's been able to accomplish during his young career:
Win-loss record of 30-18
Completed 61.7% of his passes
12,364 passing yards
76 touchdowns
36 interceptions
Two-time Pro Bowl selection
The highlight of Goff's career is last year's NFC championship and subsequent Super Bowl appearance. It gave the Rams so much confidence in Goff that they gave him his big extension in September of this year. So how has he played since getting the big money? 
His 2019 season so far
This year, Goff has led the Rams to a 6-4 record, throwing 11 touchdowns and 10 interceptions. A team thought to be a leading contender for this year's NFC title is barely clinging to life above the .500 mark.
To say Goff isn't having the season he did last year is quite the understatement. CBS Sports wrote a piece on Goff's regression in 2019, and their diagnosis, while true, was not kind:
"Regardless of where one believes Goff currently stands among the pantheon of quarterbacks, a few things are beyond debate. He does not resemble, in any way shape or form, the effective, efficient and productive QB he was in his first two years under head coach Sean McVay.

He has regressed, across the board – through factors both of his control and many far outside of it – by virtually any objective scouting or analytical measure from the guy who helped this team reach the Super Bowl 10 months ago."
Goff hasn't looked nearly as good as he did on the Rams run to last year's Super Bowl. The question now for the Rams is: did they make a mistake by signing Goff to such a lucrative deal, or will they end up regretting giving it to him? 
Do the Rams regret giving Jared Goff a $134 million contract?
One of the advantages the Rams had before giving Goff a massive deal was their salary cap flexibility. Goff's relatively inexpensive rookie deal allowed the team to get solid quarterback play without paying a premium. It freed them up to spend more money shoring up other positions. They were able to add several big-name defensive free agents because of this.
Now? Jared Goff's play may not justify the big contract and worse yet, it may leave the team unable to add additional talent due to cap restrictions. Goff is still young so there's plenty of time for him to turn it around. But it's possible that last year's Super Bowl run represented a mirage that tricked the team into thinking Goff was a player he is not. 
The task for Sean McVay and the Rams coaching staff is to see if they can turn Goff into a player worthy of that kind of contract. If they can, the Rams may be able to salvage the situation. If not, they may be looking at a salary cap disaster.