Do Tigers and Orioles Injuries Bruise These MLB Contenders?
In terms of up-and-coming MLB stars, it's difficult to top the impact Jose Iglesias of the Detroit Tigers and Manny Machado of the Baltimore Orioles have had on the game of baseball. Unfortunately for both contending teams, bad news out of 2014 spring training has put their infielders' immediate future in doubt, with Iglesias getting terrible news about a shin and Machado potentially missing several games early in the season for the O's.
Iglesias to miss months
Shortstop Jose Iglesias reported an injury to his shins early in spring training. Originally thought to be a case of shin splints, persistent pain led to further tests that have revealed problems in both legs. According to an ESPN report, Iglesias could be sidelined until the All Star break or later. The report went so far as to say the shortstop could miss the entire 2014 season for the Tigers.
After Detroit shortstop Johnny Peralta was suspended for PED use in 2013, the Tigers front office traded for Iglesias from the Red Sox. The slick-fielding 24-year-old provided an instant defensive upgrade to a team that had been dealing with Peralta at short and Miguel Cabrera at third. Should the injury to Iglesias be as bad as the initial reports, Detroit would have to make a roster move in order to shore up the left side of its infield. Rookie Nick Castellanos will start the season at third base.
Machado to miss Opening Day?
Baltimore third baseman Manny Machado, the 21-year-old phenom who has captivated the league since his 2012 debut, suffered a setback in his rehabilitation following October 2013 knee surgery. Scheduled to be re-evaluated by his doctor, the appointment was cancelled when scar tissue in Machado's knee prevented him from running smoothly.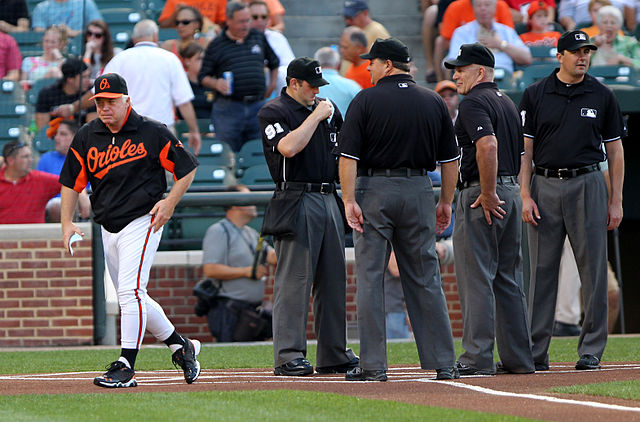 At Orioles camp in Sarasota, Manager Buck Showalter told MLB.com that while he didn't want to "throw that wet blanket over" the situation and declare Machado ineligible for Opening Day, the skipper acknowledged it certainly was a possibility. Following Machado's October surgery, the original projection was for an April 15 return — two weeks into the 2014 MLB regular season.
Since there is no timetable set for Machado's evaluation by his doctor, it seems unlikely the third baseman will make it out of Orioles camp to start the first games of 2014 with his club. Then again, the swelling in his knee could disappear in the coming days, after which Showalter could get him at-bats and declare him eligible, though that scenario is a stretch.
Machado won the 2013 American League Platinum Gold Glove, which is the award given to the player who not only fields better than any player at his position but is also the best defensive player in the league. At the plate, Machado cracked 51 doubles and hit .283 with an on-base percentage of .314 in 2013. While his value is undisputable, the Orioles currently have no reason to believe he'll miss more than a handful of games in 2014.