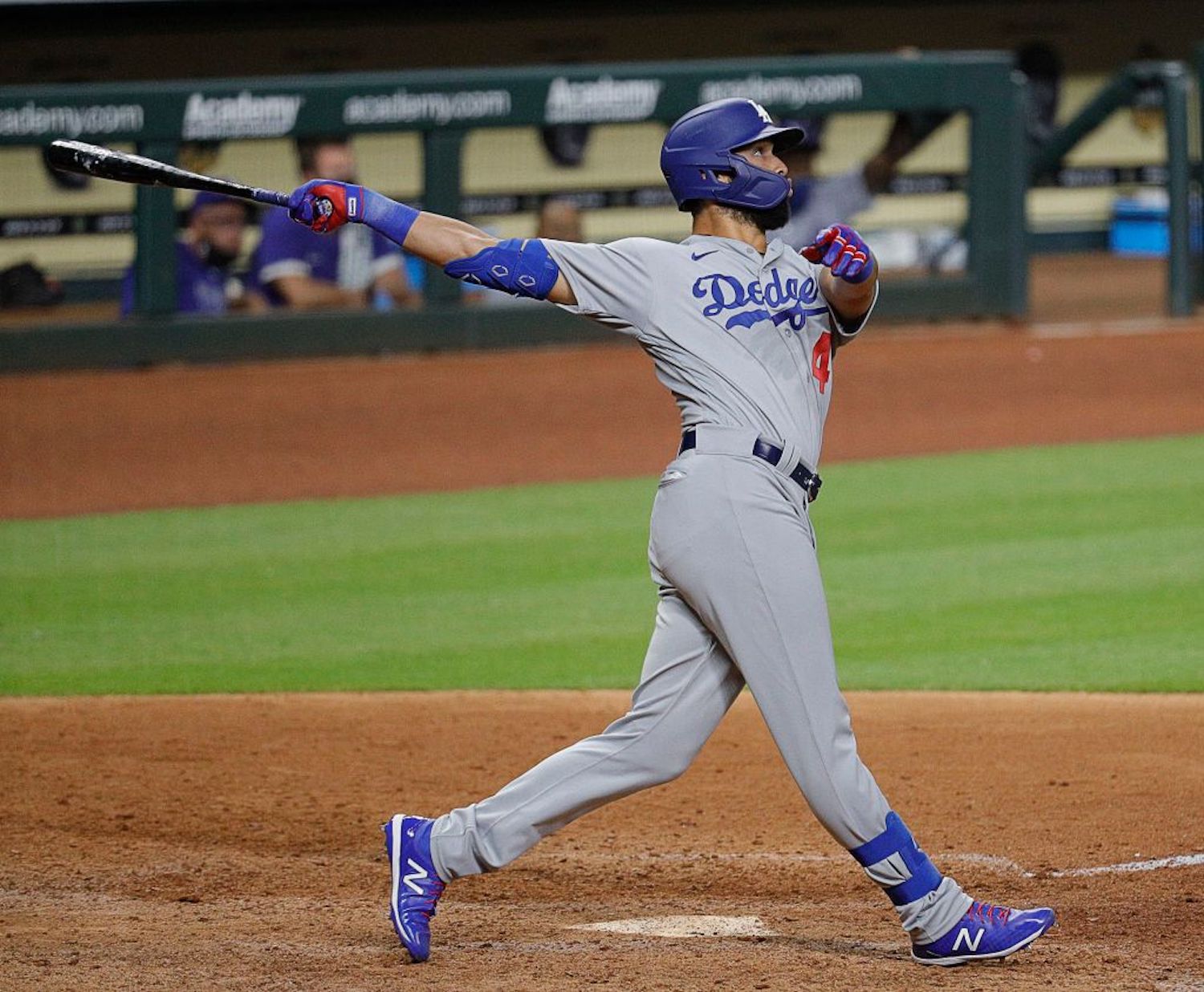 Dodgers' Edwin Rios Just Did Something Never Seen Before in MLB's 151-Year History
Edwin Rios isn't a big name in the grand scheme of the MLB, but he just accomplished something no one in baseball history has done.
When Major League Baseball announced its new extra innings rule, many fans were skeptical. For 150 years, professional baseball played regular innings past the ninth until one team outscored the other. This season, however, each team starts the inning with a runner on second base if extras are needed. It's made for an entertaining start to the year, and it also allowed Dodgers' Edwin Rios to etch his name in the MLB record books forever.
MLB added a new extra innings rule for the 2020 season
Over the past few years, pace of play has been a major issue in the MLB. Baseball games can last upwards of five or six hours when they reach extra innings, and fans just don't have that kind of time.
MLB commissioner Rob Manfred toyed with adding a pitch clock and limiting mound visits, but that didn't solve the issue of extra innings prolonging games. So, he implemented a new rule in 2020 to speed up play and finish games much quicker.
Starting this season, every team will start the 10th inning with a runner on second base and no outs. Every other rule remains the same, but it's as if every inning in extras starts with a leadoff double. The new format has already led to quicker finishes across the board and more entertaining games.
It's also led to one player making history.
Dodgers' Edwin Rios made MLB history with his game-winning home run Wednesday
Edwin Rios has only played 31 games in the Majors, but he's already done something no other player in the history of professional baseball has accomplished.
When the Los Angeles Dodgers matched up against the Houston Astros Wednesday night, the two rivals went into extra innings tied 1-1. In the 13th inning, Rios led off for the Dodgers and belted a go-ahead home run into the right field seats.
The Dodgers went on to win the game, 4-2. Rios' game-winning homer might've seemed mundane at the time, but it was actually the first ever two-RBI leadoff home run in MLB history. Since LA started the inning with a runner on second, Rios still drove in two runs even though he was the first batter of the inning.
Rios accomplished something no other MLB player ever has
Before Rios' game-winning homer Wednesday night, there were 72,190 leadoff home runs recorded in MLB history. Every single one of them resulted in just one RBI.
Rios was the first MLB player to ever hit a leadoff homer that resulted in two RBIs. With the new rule in place, Rios won't be the last player to accomplish this feat, but he was the first.
No matter how small, Rios will always be in the MLB record books forever. He accomplished something no one in the league's 151-year history ever has, and it'll become a popular trivia question for years to come.