Dodgers' Justin Turner Believes This Idea Will Fix Extra-Inning Games
Justin Turner is thinking about baseball's short and long-term future. The Los Angeles Dodgers star infielder believes Major League Baseball should fix the sport's extra-inning problem, especially with an expected shorter season because of the coronavirus pandemic. In fact, Turner has just the idea that Commissioner Rob Manfred and Major League Baseball should adopt when, or if, baseball returns later this year.
What is Justin Turner's extra-inning idea, and would it work? Let's examine what Turner proposed.
Justin Turner thinks Major League Baseball should learn from the NHL
Major League Baseball has spent recent years working on extra innings. The sport used the minor leagues to test the idea of automatically placing a runner on second base in extra innings. That decision, in theory, increased the chances of a game finishing sooner and fewer pitchers being used in an extended game.
That idea could potentially be implemented if Major League Baseball has more doubleheaders this summer. But Justin Turner has a different idea: an extra-inning home run derby.
Turner's solution is similar to the NHL's overtime policy. Teams get one extra inning and if no one scores, the team's "three best hitters" get five outs to hit home runs. The team that hits the most home runs wins the game.
Turner first revealed his idea in an interview Wednesday with Spectrum Sports.
"You know, you wanna keep fans in the stands until the end of the game. I know when I go to hockey games, I actually enjoy watching shootouts. That keeps me in my seat, so maybe a home run derby will do that as well."
Would Turner's extra-inning idea work?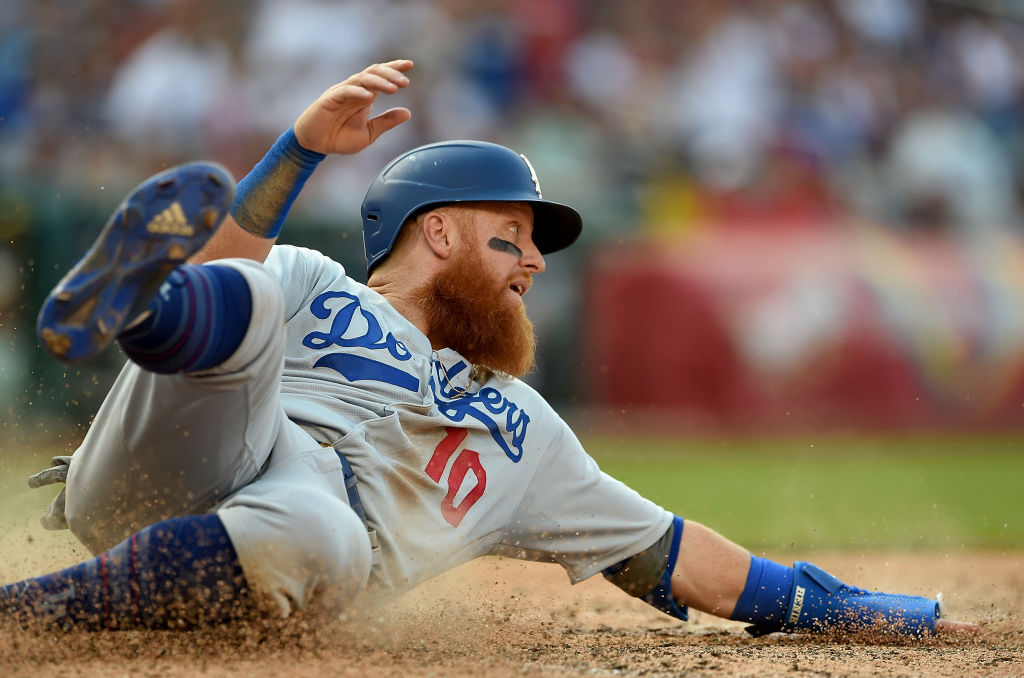 Justin Turner deserves credit for putting so much thought into his idea. Turner clearly outlined why he believes baseball will expand its roster to 30 players, how teams will handle their pitching staffs, and emphasized that fans don't want to see a tie.
The NFL is the only one of the four major professional sports in North America that still has ties. Major League Baseball has only had one game decided in a tie, a 1-1 stalemate between the Chicago Cubs and Pittsburgh Pirates to end the 2016 season, since 2007.
Like all ideas, the question of whether or not it would work has to be asked before it is even considered. Justin Turner's idea makes sense on paper and adds more incentive for fans to tune in late to games.
Turner added he thinks Major League Baseball should only use this idea for the 2020 truncated season.
Justin Turner has been critical of the MLB and Commissioner Rob Manfred before
Although Justin Turner didn't explicitly call Commissioner Rob Manfred out by name, Turner has made it known he doesn't like the job Manfred has done. Turner called Manfred "out of touch" after Manfred called the World Series trophy a "piece of metal" when discussing the Houston Astros' cheating scandal.
Turner also criticized Manfred for not disciplining Astros players for the scandal. Houston defeated Turner and the Dodgers in the 2017 World Series.
Houston fired manager AJ Hinch and general manager Jeff Luhnow after the two were suspended for the year. Hinch and Luhnow are eligible to return next year even if there is no 2020 season.