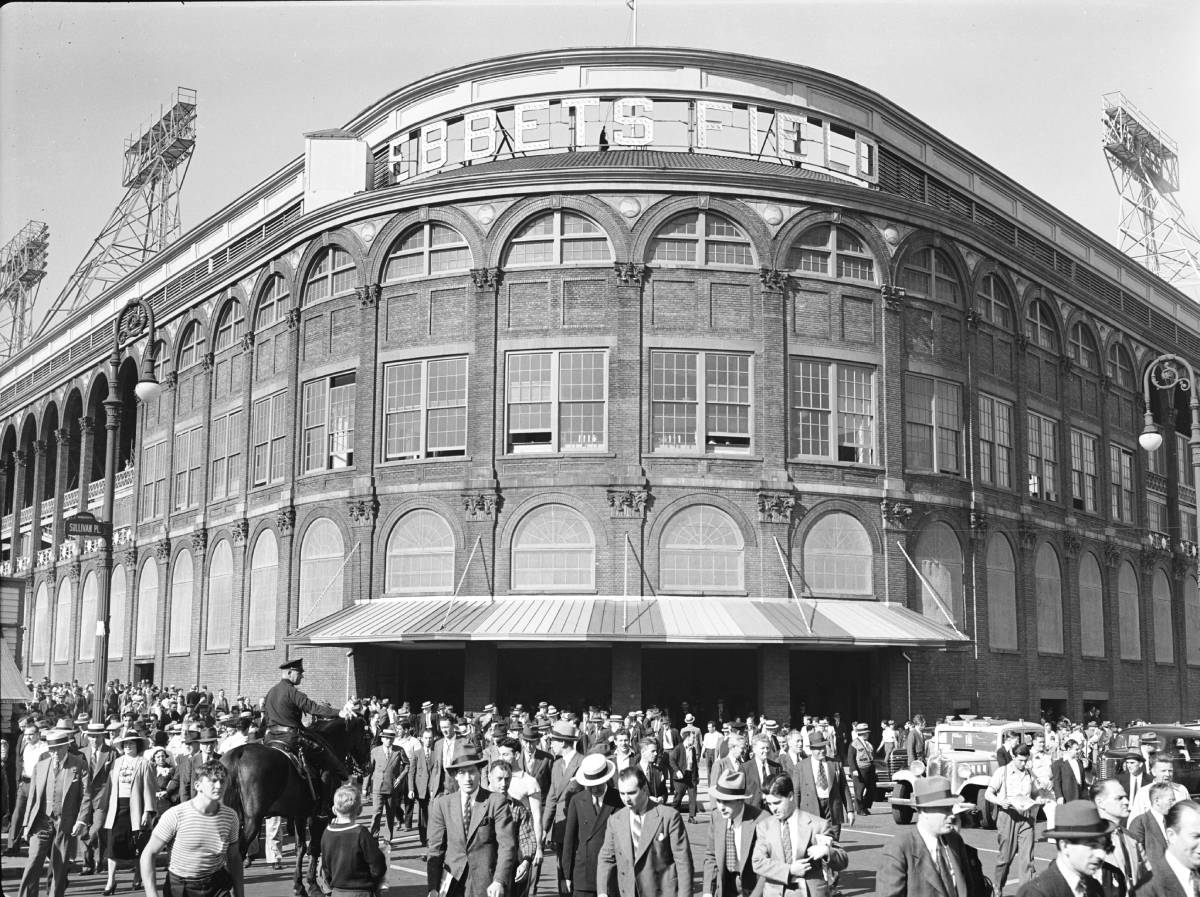 Dodgers Outfielder Len Koenecke Died 1 Day After the Team Cut Him
One day after the Brooklyn Dodgers cut him late in 1935, outfielder Len Koenecke died tragically. Just what led to his sudden death?
On one day, Len Koenecke was still an outfielder for the Brooklyn Dodgers.
The next day, Keoneck died after the Dodgers — who were still over a decade away from Jackie Robinson's debut — cut him.
How did such a sudden change happen? Let's look back at one of the most sudden and strangest deaths in baseball history.
Len Koenecke played in the 1930s
A 5-foot-11, 180-pound outfielder from Wisconsin, Len Koenecke spent most of his baseball career in the minor leagues.
He was a fine hitter in the minors, though. Koenecke hit .390 with 26 home runs across two levels as a 24-year-old in 1928. He followed that up with a .323 average a year later.
Koenecke eventually debuted with the New York Giants in 1932. The left fielder hit .255 with four home runs, 14 RBIs, and five doubles in 42 games.
Koenecke spent all of 1933 with the Buffalo Bisons, a minor league team. He didn't return to the majors until early in the 1934 season — this time, with the Giants' rivals, the Brooklyn Dodgers.
Koenecke played well with the Brooklyn Dodgers
Len Koenecke had an impressive first season with the Brooklyn Dodgers.
He hit .320 with 14 home runs, 73 RBIs, 31 doubles, and stole eight bases in 123 games. Koenecke also drew 70 walks to 38 strikeouts, a ratio that would make Aaron Judge blush in 2020.
Koenecke also set a National League record with a .994 fielding percentage in center field. He may have entered the 1935 season at 31 years old, but it looked like the Dodgers had a reliable player on their hands.
That didn't exactly turn out to be the case. Koenecke all of spent 1935 with the Dodgers, although his numbers took a massive dip. He hit .283 with four home runs, 27 RBIs, and 13 doubles in 100 games.
Len Koenecke died a day after the Dodgers cut him
Part of why Len Koenecke slumped in 1935 was because he had a drinking problem.
Things got so bad the Dodgers cut him in September 1935 — and it's never a good sign when a team cuts players just before the season ends. Former Patriots receiver Tiquan Underwood is the exception to a rule that usually features players who have upset coaches or executives in one way or another.
On a flight back to New York City, Koenecke drank a quart of whiskey and harrassed other passangers. He eventually was shackled to his seat.
On a flight back to New York City, Koenecke drank a quart of whiskey and harassed other passengers. He eventually was shackled to his seat.
The story didn't end there, though. Koenecke tried catching a flight to Toronto so he could join the Bisons and finish the season with them. During that flight, he tried taking control of the plane.
The pilot and another passenger didn't take kindly to that. Both hit him with a fire extinguisher.
Koenecke died from blunt trauma to the head. According to the Daily Beast, he became the first person to attempt to "hijack a domestic commercial airplane in the United States."
The Dodgers later attended his funeral.
All stats courtesy of Baseball-Reference.