Dodgers vs. Giants: Here's Our NL West Pick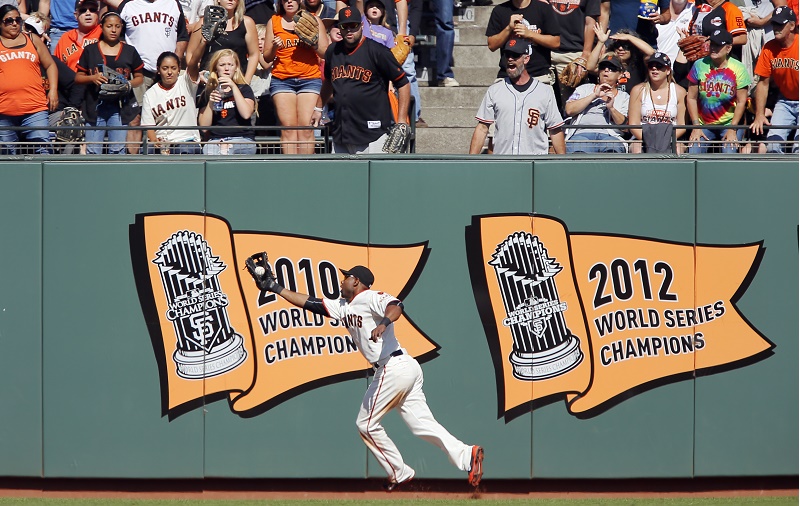 How many times in the past 75 years did someone wonder whether the Dodgers or Giants would end up on top? Through endless battles on the East and West Coasts, this rivalry has been one of Major League Baseball's most epic and satisfying. In 2016, the song will likely be the same following heavy offseason reloading by both clubs. The NL West may be the toughest division of them all to pick, but we're taking Los Angeles by a few games on the team's potential upside.
To begin, we'll highlight the retooling done by San Francisco's front office in the offseason. The club's rotation needed major fixing, and ownership opened the checkbook with gusto, delivering both Jeff Samardzija and Johnny Cueto for a combined $210 million (for five and six years, respectively). Slotting in behind Madison Bumgarner, the Giants rotation went from thin to formidable, assuming that the 2015 versions of both pitchers are not indicative of how they perform this season.
In the case of Samardzija, the right-hander doesn't have a long track record of success. He is 47-62 with a 4.09 ERA over eight seasons, including four as a starter. Last year, he was brutalized in his stint for the White Sox, allowing league highs in home runs, hits, and earned runs. A shift to more spacious confines by the Bay — and a pitcher up every ninth at-bat — should calm the fears of the Giants faithful, but we have to see an actual rebound to believe in The Shark.
Cueto is also coming off a forgettable AL run, though there is little reason to doubt his powers. The shimmying right-hander had been absolutely dominant for the Reds for five straight years, and we expect his return to the NL to be a wise move. With Denard Span coming aboard to man center field, the three additions are enough to get the Giants back to the postseason. However, we don't see it being enough to bump off a retooled LA squad.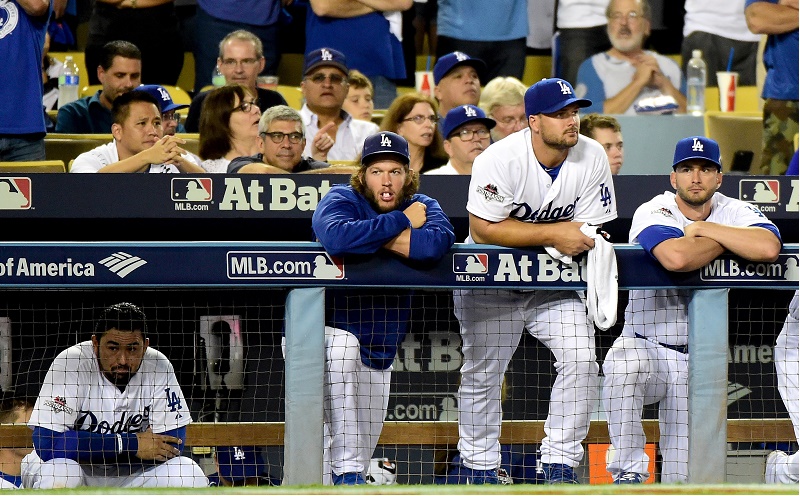 The Dodgers continue to produce high-level position players, and top prospect Corey Seager will get his first full season at shortstop. Combined with Joc Pederson in his second year and a healthy Yasiel Puig, there is a lot of young pop in this lineup to add balance for Adrian Gonzalez, Justin Turner, Howie Kendrick (back again), and Yasmani Grandal, who is returning healthy. We expect a much more imposing attack from one through eight this season.
However, ace Clayton Kershaw will no longer have the best No. 2 starter behind him. Dodgers management compensated with Scott Kazmir, Kenta Maeda, and the return of Brett Anderson, so we'll see how the rotation falls into place. If Hyun-Jin Ryu can regain his form, there is plenty to like about the staff. Meanwhile, watching how rookie skipper Dave Roberts manages the bullpen will be one of the intriguing storylines of the 2016 MLB season. LA once again has title-or-bust expectations, and the bullpen has its question marks.
Computer projections have the Dodgers winning 94 games and taking the NL West by five or more games, but we see the race being much closer with the improvements made by San Francisco. Among division races, this division should give fans of any club something terrific to watch through September, with any breakout performance or major injury tipping the scale in one direction or the other. Dodgers and Giants fans can hardly ask for more.
Connect with Eric on Twitter @EricSchaalNY
Statistics courtesy of Baseball-Reference.com and FanGraphs.