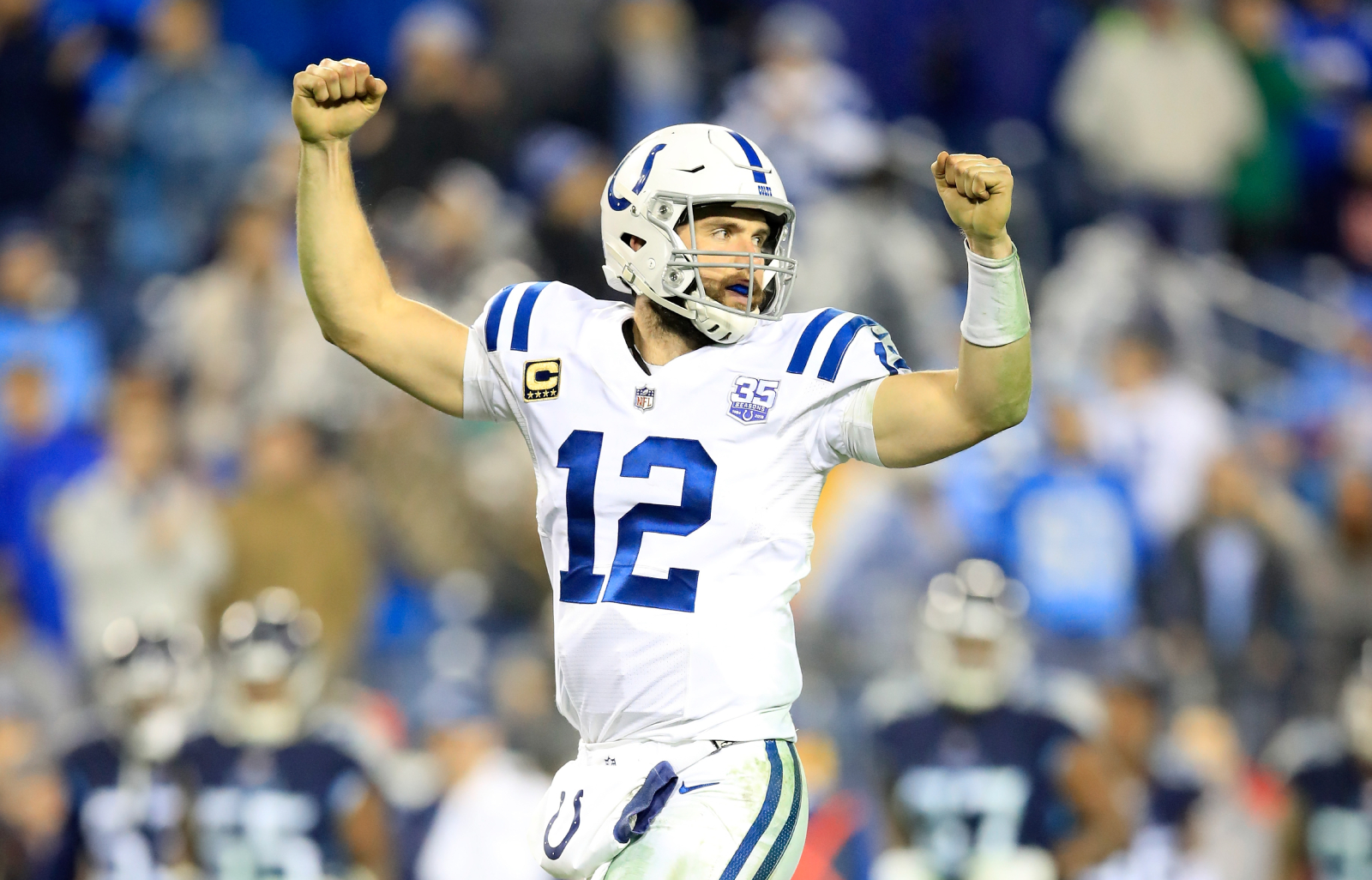 Does Andrew Luck Still Keep in Contact With the Indianapolis Colts?
Former Indianapolis Colts quarterback Andrew Luck shocked everyone when he retired from football. Does he keep in contact with the Colts?
Andrew Luck was supposed to be one of the greatest quarterbacks of all-time. During his first seven NFL seasons, he proved to certainly be living up to the hype. However, Luck shocked everyone right before the 2019 season and decided to walk away from the game as he announced his retirement from football. So, since Luck is a guy who typically keeps out of the public eye, does he still keep in contact with the Indianapolis Colts?
Andrew Luck was an excellent quarterback for the Indianapolis Colts
The Indianapolis Colts selected Luck with the No. 1 overall pick in the 2012 NFL draft after he had a remarkable career at Stanford.
Luck then lived up to the hype very quickly. He led the Colts to an 11-5 record in each of his first three seasons and also earned a Pro Bowl selection in those seasons. Additionally, during the 2014 season, Luck was one of the NFL's top quarterbacks. He threw for 4,761 yards and a league-leading 40 touchdown passes. The Colts also even went to the AFC Championship Game that season.
In 2015 and 2016, though, the Colts only went 8-8 and missed the playoffs each year. Luck then missed the entire 2017 season due to injury, but he had an incredible season in 2018. He threw for 4,593 yards and 39 touchdowns that year, which helped him win the AP Comeback Player of the Year award. The Colts also went 10-6 that season and won a playoff game after they started the season 1-5.
He shocked everyone by retiring from football
The Colts had high hopes for the 2019 season. However, right before the start of it, Luck announced his retirement at only 29 years old.
It appears that his decision had a lot to do with injuries. During the 2015 season, Luck only played in seven games. He dealt with rib and shoulder issues in 2015 and 2016, according to CBS Sports. He then missed the entire 2017 season after undergoing shoulder surgery. Heading into the 2019 season, Luck had been dealing with a calf issue.
"For the last four years or so, I've been in this cycle of injury, pain, rehab, injury, pain, rehab, and it's been unceasing, unrelenting, both in-season and offseason, and I felt stuck in it," Luck said, according to ESPN. "The only way I see out is to no longer play football."
Luck hasn't played since the 2018 season, and he isn't a guy who is on social media at all, so the public doesn't really know much about him or what he has been up to. In August 2020, we wrote about what Luck had been up to through his first full year of retirement. However, does he still keep in contact with the Colts? Does he even watch any Colts games?
Does Andrew Luck keep in contact with the Indianapolis Colts?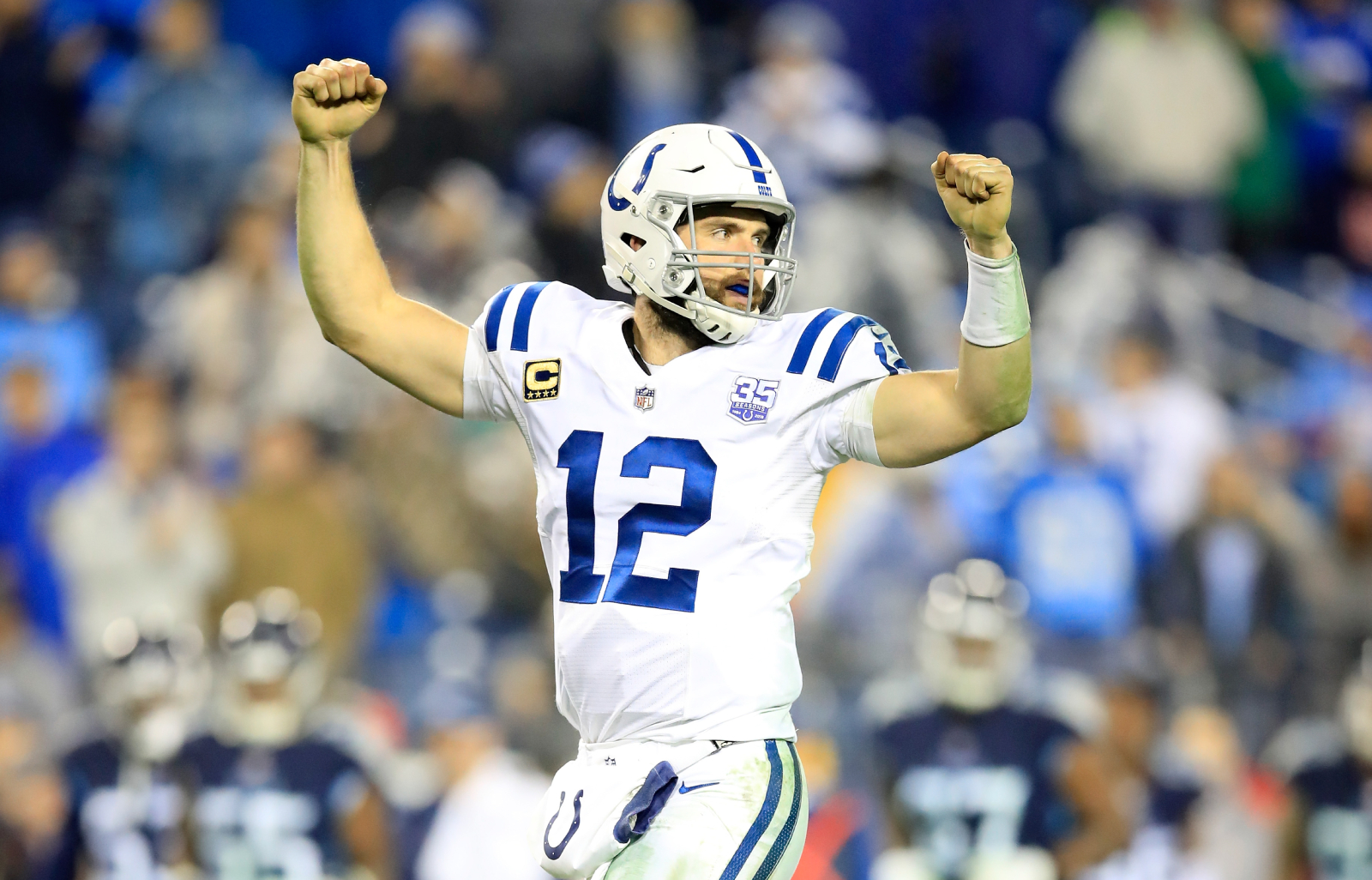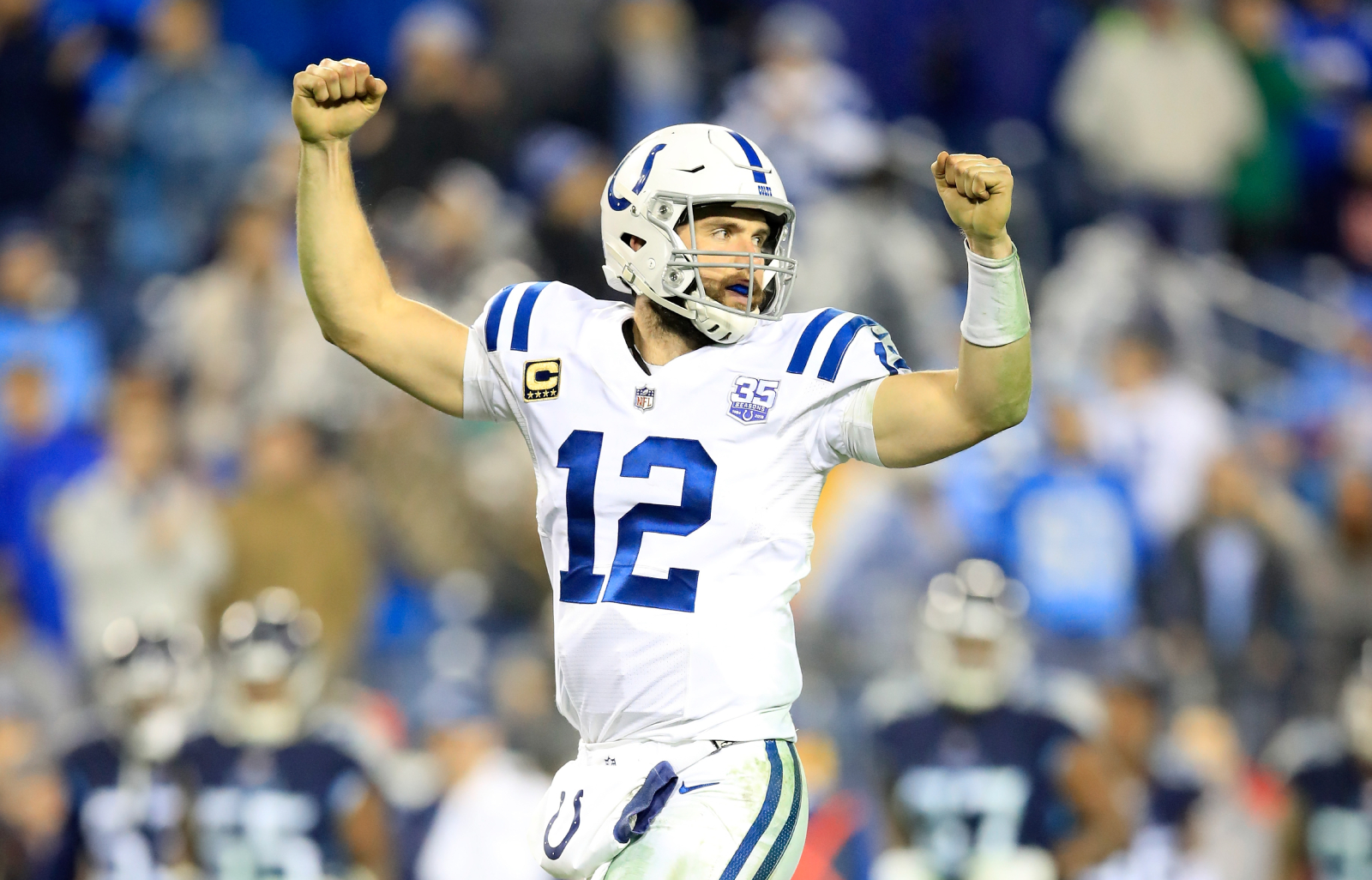 Indianapolis Colts coach Frank Riech spoke to the media prior to the Colts' 2020 Week 14 game against the Las Vegas Raiders. He believes that Luck has watched some of the Colts' games in 2020.
"My guess is he's seen a game or two," Reich said, according to the IndyStar, "but my guess is he hasn't seen them all."
Reich also said that he occasionally gets texts from Luck after wins, according to The Athletic's Zak Keefer. However, he said he hadn't had any "recent discussions" with Luck, but they are "still good friends," according to Colts reporter Mike Chappell.
T.Y. Hilton, who was in the same draft class as Luck and played with him on the Colts throughout Luck's entire career, also got asked about his former quarterback during the same week.
"I talk to him every other week," Hilton said on Good Morning Football. Keefer also reported that other teammates stay in touch with Luck as well.
Will he return to the Indianapolis Colts?
While making that appearance on Good Morning Football, Hilton then answered the question everyone wonders. Will Luck ever come back?
"Coming back? I don't know. He's pretty happy in retirement life. He's just enjoying it and enjoying it with his daughter, Lucy," Hilton said. "You know, he's never been a social media guy. He's just always been behind the scenes. I don't think we will (see him). He's just enjoying himself. I'm happy for him."
Additionally, Colts owner Jim Irsay had previously held out hope for Luck's return. "We'll see what happens," he said in February 2020, per The Athletic. However, he said this to NFL media during the same week Reich and Hilton answered questions about Luck.
"You know, I don't think so — I really don't," Irsay said of a Luck comeback, according to NFL.com. "I think that door's closed."
Andrew Luck was an excellent QB, and while he still talks to members of the Indianapolis Colts organization, it doesn't appear that he will make a return to the NFL. As Irsay said, that door appears to be closed.
Stats courtesy of Pro Football Reference