Does Colin Kaepernick Have a Wife?
Colin Kaepernick has gained quite a reputation in the sport's world. The Milwaukee native's football career began at the University of Nevada. Kaepernick immediately began setting records with his remarkable skills as a quarterback. In 2011, the San Francisco 49ers drafted the young athlete.
Just two years later, Kaepernick earned a ton of credit for leading the team to Super Bowl XLVII. Though the 49ers didn't win, the game was close. Kaepernick was talented on the field, but the athlete has also landed in headlines for his politics. A notable woman has stood by his side through it all. Who is she?
The quarterback's political views and NFL career
The past few years the attention on Kaepernick has somewhat shifted from his professional career to his political beliefs as Biography details. In 2016, the football player chose not to stand for the national anthem. His actions were intended as a means of protest against the injustices that society and the country are still facing on a daily basis.
Unfortunately, the NFL seemed to mismanage and improperly handle the entire situation and it ultimately led to the promising quarterback being indirectly forced out the league details NBC News. After six successful seasons with Kaepernick's dream team, he found himself leaving the field.
Currently, Kaepernick spends his time as an activist supporting causes near and dear to him. In addition, he decided to use this time in his life to explore things like writing. Overall, even though Kaepernick is no longer active in the NFL, he has still managed ways to stay incredibly active. 
Does Colin Kaepernick have a wife? 
Kaepernick's career and professional endeavors are often in the headlines and media, but some of his fans might still be pretty curious about his personal life. Believe it or not, Kaepernick isn't actually married. However, he is in a committed relationship.
Nessa Diab and Kaepernick first started dating back in 2015. Nessa is a popular and well-known radio and television personality. Over the years Nessa has interviewed popular celebrities like Chris Brown and Drake. Ironically enough the two began dating after Nessa interviewed Kaepernick.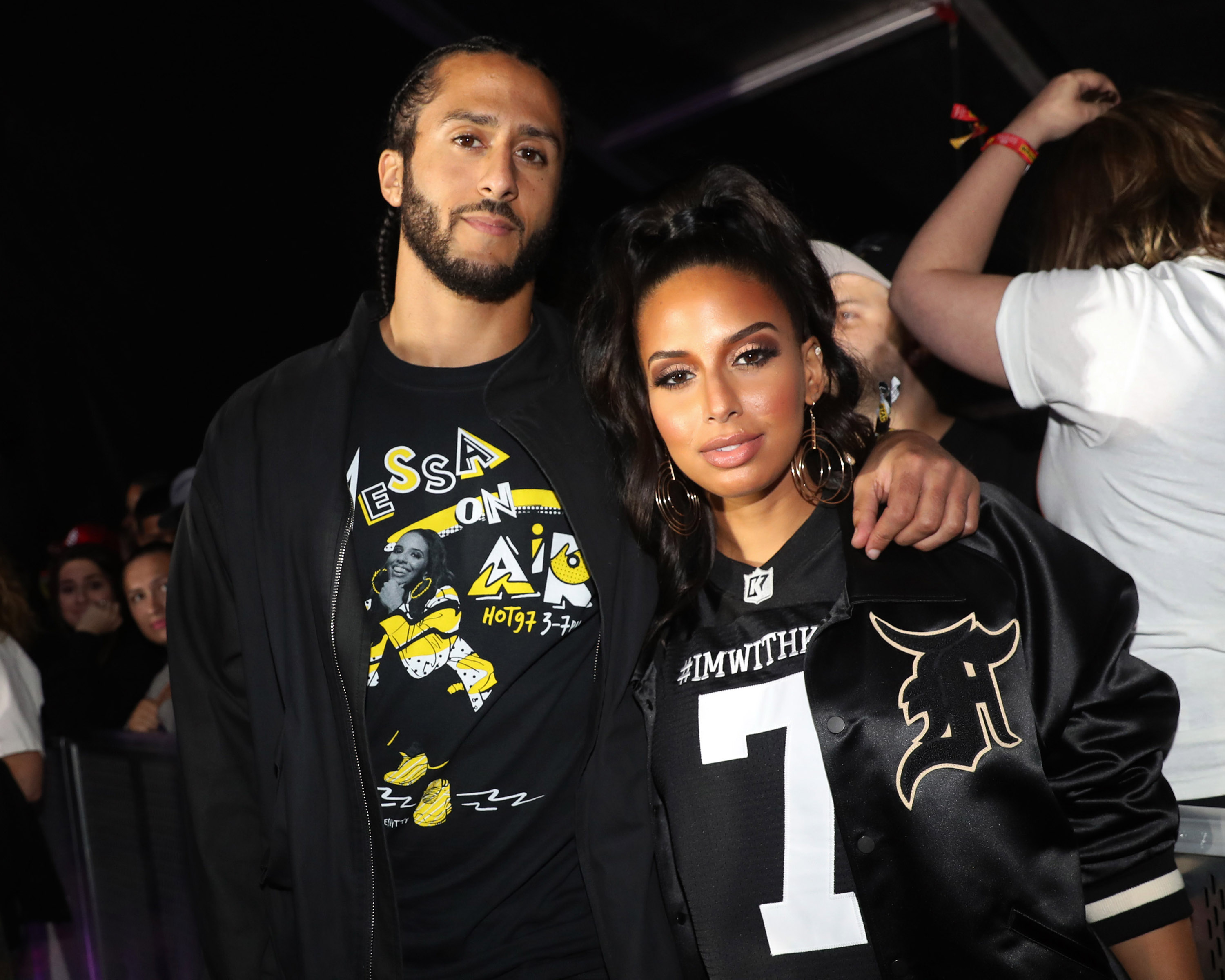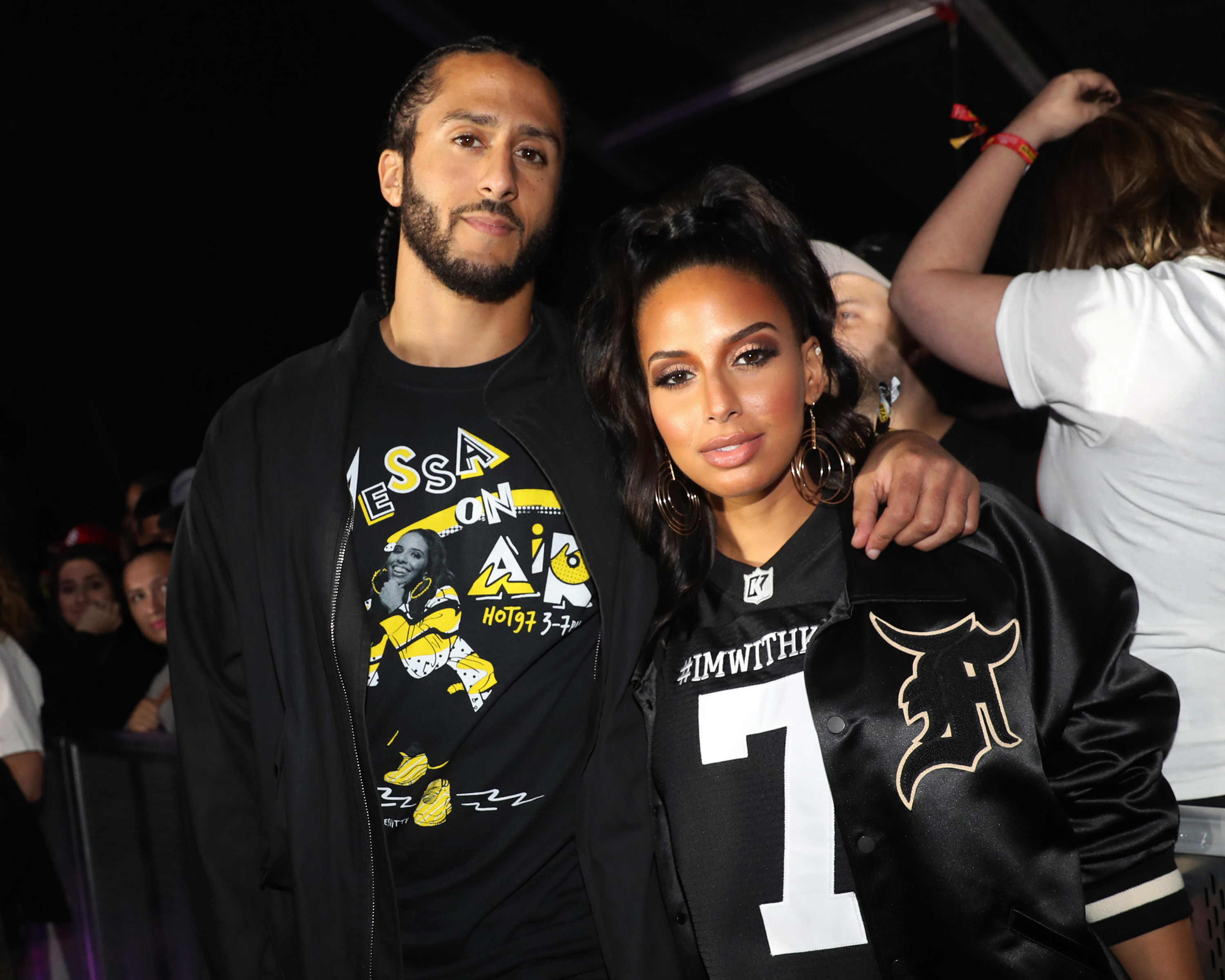 Nessa was already extremely popular before her relationship with Kaepernick began. Her bubbly and witty personality made her extremely well-liked. She is probably best known for her role on MTV's hilarious show Girl Code. The series explored the all-too-real and comical topics that come up for women everywhere when dating and navigating life.
Nessa is also well-known for hosting other MTV shows such as The Challenge and Teen Mom. However, aside from her career, reports IMDb, Nessa has made it clear that she supports her boyfriend and the beliefs they share together.
How does Kaepernick's girlfriend support his efforts? 
Just like her partner Nessa is involved in the community details Hot 97. She educates young people while encouraging them to become leaders. Together, Kaepernick and Nessa founded Know Your Rights Camps. The goal was to create a program to empower young men and women as well as educate them on their rights when dealing with law enforcement.
On top of this, Nessa is a mentor at Dream Charter School. It is safe to say that Nessa's beliefs and actions perfectly align with and support the work that is so important to Kaepernick. The pair seem to be the perfect match, and though they aren't married at the moment, fans are interested to see what the future has in store.