Does DeForest Buckner Trade Mean That Phillip Rivers Most Likely Lands With Colts?
A lot of news has come out of the NFL on Monday, one of the biggest stories being a trade between the Indianapolis Colts and San Francisco 49ers. ESPN's Adam Schefter reported that the Colts acquired defensive tackle DeForest Buckner from the 49ers on Monday for the 13th overall pick in the 2020 NFL draft. Since the Colts, who are in the market for a quarterback, no longer have a top 15 pick, does this mean Phillip Rivers could be headed to Indianapolis?
DeForest Buckner adds a lot to the Colts' defense
The Colts already have one of the best linebackers in the NFL in Darius Leonard. They also have defensive end Justin Houston, linebacker Anthony Walker, and some nice pieces in the secondary in Kenny Moore, Pierre Desir, Malik Hooker, and Khari Willis. Now they have one of the best defensive tackles in the NFL in DeForest Buckner. 
Not only did the Colts trade for Buckner, but they also agreed to an extension as he was set to be a free agent in 2021. The extension pays Buckner $21 million a year, making him the second-highest-paid defensive tackle in NFL history behind only Aaron Donald, according to Schefter.
Buckner deserves the money too. Being drafted No. 7 overall out of Oregon in the 2016 NFL draft, Buckner has had 60 or more tackles in each of his first four seasons. Additionally, in 2018 he had 12 sacks and in 2019 he had 7.5. Buckner was a Pro Bowl selection in 2018 and a second-team All-Pro selection in 2019.
This adds a lot to the Colts' defense as Grover Stewart, Margus Hunt, and Denico Autry were their defensive tackles last season. Hunt only had 17 total tackles while Autry had 32 and Stewart had 30. Offenses should now dread playing the Colts with Buckner being one of their leaders on defense.
Indy is looking for a quarterback
Jacoby Brissett was not the answer for the Colts last season after Andrew Luck's shocking retirement. He only threw for 2,942 yards, 18 touchdowns, and six interceptions in 15 games last season. The Colts went from Super Bowl contenders with Luck to a 7-9 team with Brissett.
With that, many assume the Colts are in the market for a quarterback. Some mock drafts even recently had them trading up for one, or just selecting one at No. 13. However, others expect them to go after eight-time Pro Bowler Phillip Rivers who is a free agent. Schefter tweeted on Monday that he fully expects the Colts to pursue the former Charger.
So, what does this Buckner trade have to do with Rivers?
Buckner trade could mean that the Colts are now all in on Phillip Rivers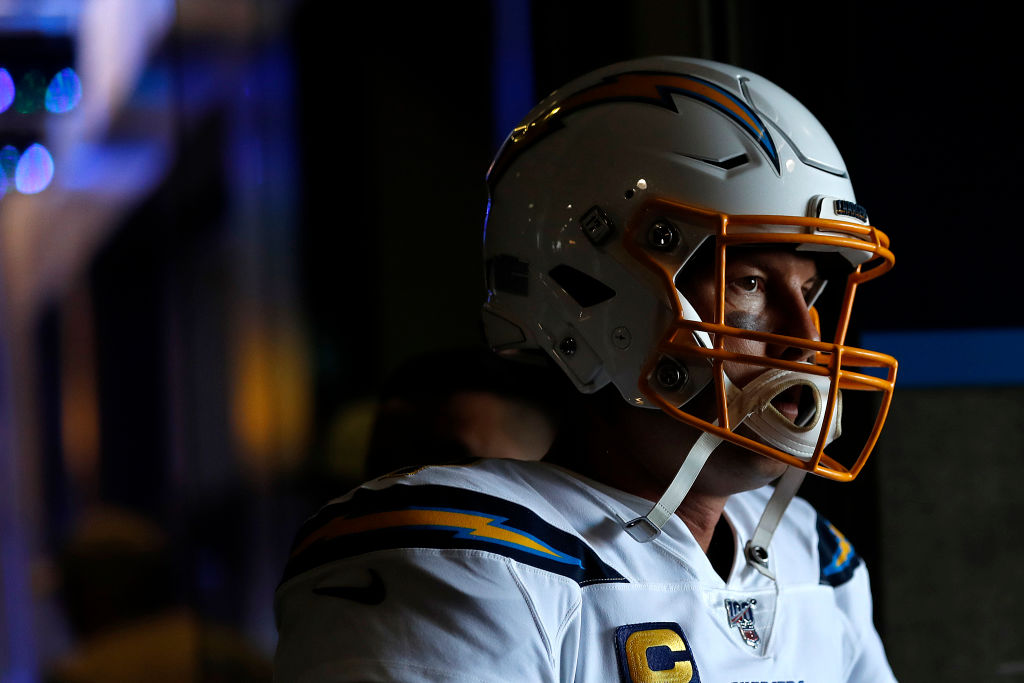 With the 13th overall pick, the Colts could have selected one of the top quarterback prospects in the 2020 NFL draft. Guys like Justin Herbert or Jordan Love are guys who could have reasonably gone to the Colts in the first round. 
However, now that they have traded that pick for Buckner, that means they probably don't have a shot at one of those top guys. If they aren't going after a top college guy, then that probably means they have another plan for the quarterback position. With Brissett not being productive last year, it is probably safe to assume that they have another veteran in mind who is on the open market.
The free agent veteran most connected in rumors with the Colts this offseason has been Phillip Rivers. So, this could possibly mean he is almost certainly going there. Rivers even played for both Colts head coach Frank Reich and their offensive coordinator Nick Sirianni. Both men were his quarterbacks coach with the Chargers at one time.
Of course, this is not definite yet. The Colts could have their eyes on another veteran. Or maybe they think that the guy they want in the draft can fall to their second pick at No. 34. It just now looks more likely that Rivers is probably going there. This offseason is just getting started, though, so it will be interesting to see what happens.