Does Joining FaZe Clan Hurt Bronny James' NCAA Eligibility?
Retaining NCAA eligibility while making money with side projects has been a controversial issue in college sports for a long time. Getting any kind of endorsement deal or going pro in any sport, even one that's different from the sport you play in college, had long made you ineligible to remain on an NCAA team.
But things are changing and new laws are making it easier to remain eligible for college sports while making money in other activities. That brings up the question of whether Bronny James joining professional eSports team FaZe Clan will affect his NCAA eligibility.
Bronny James is on pace to play at a great college program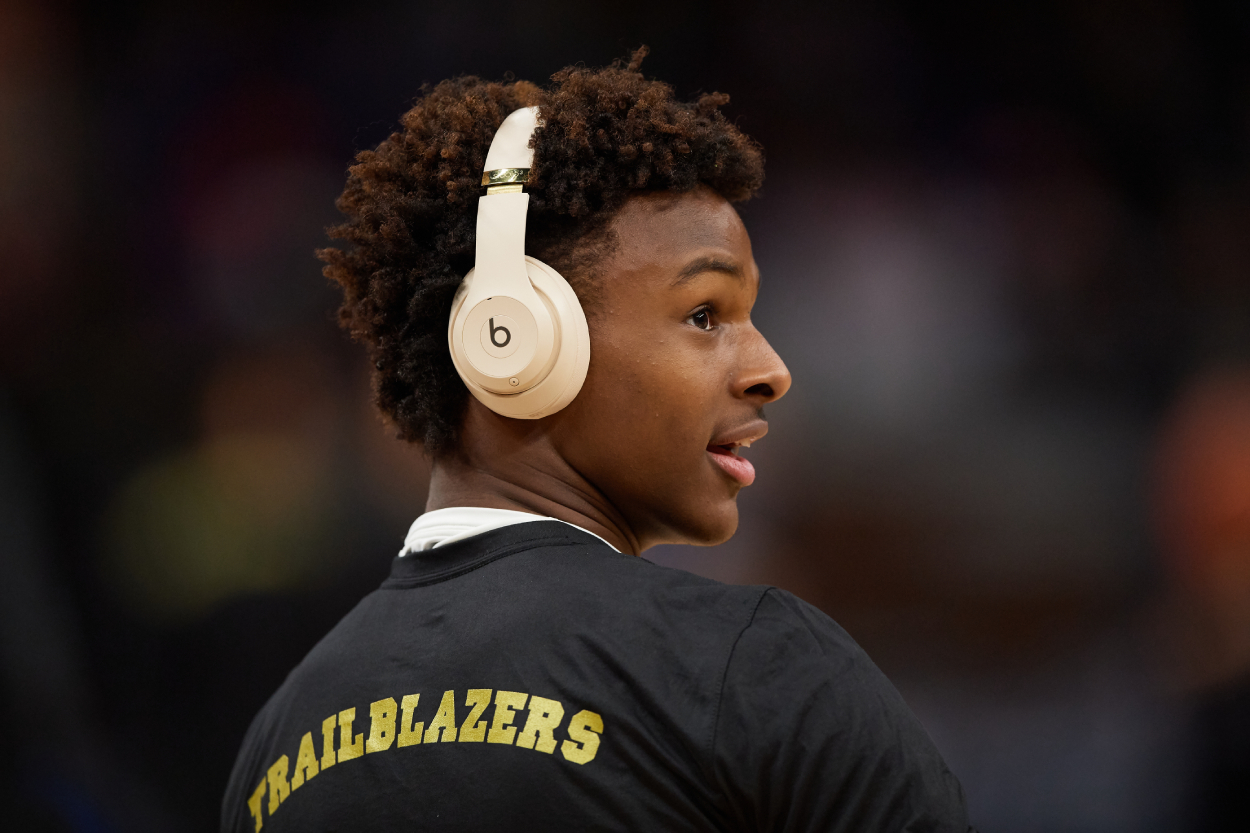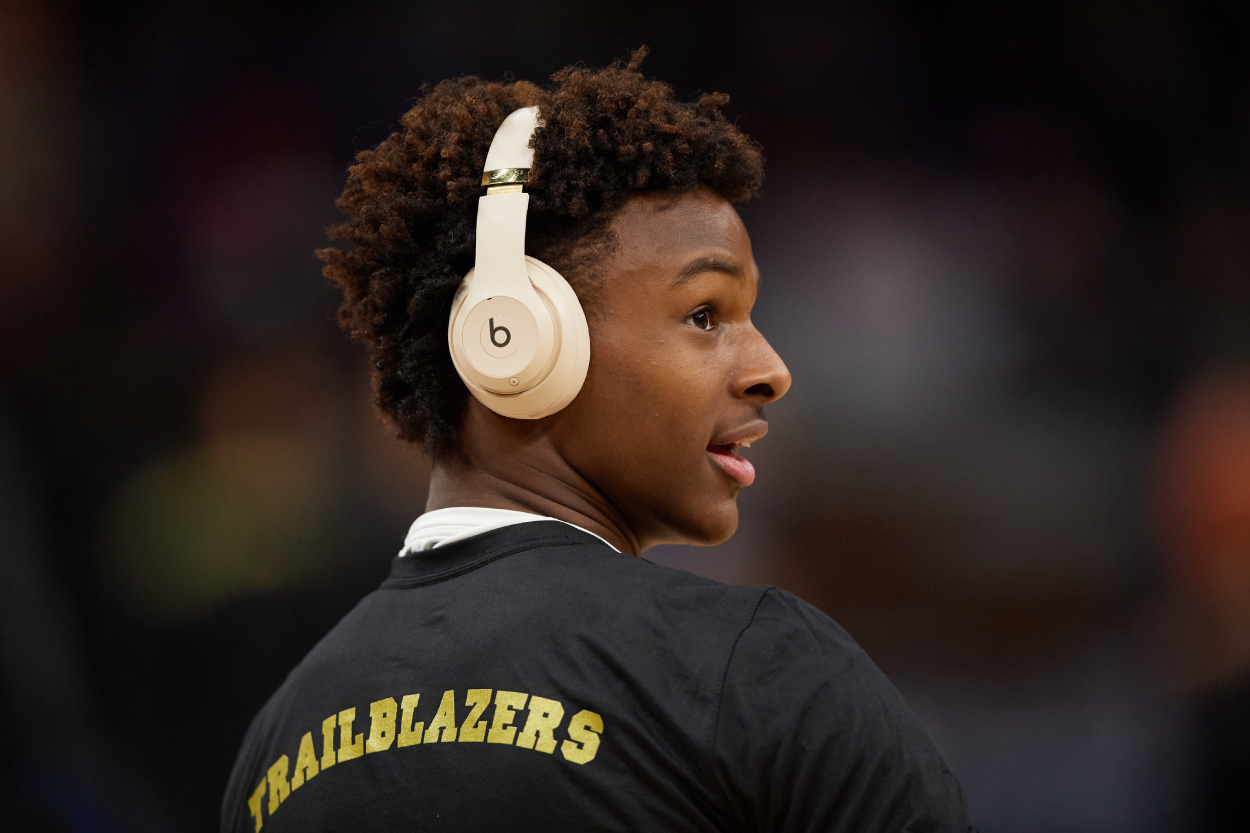 James is the oldest son of NBA star LeBron James. The 16-year-old plays basketball at Sierra Canyon School, a private K-12 institution in Chatsworth, California.
In his freshman season, he averaged 4.8 points per game in 15 minutes of playing time, participating in all 34 of the team's games. While his scoring average doesn't jump out at you, his lineage does, and who his father is will likely the main reason why both 247Sports and ESPN have him in their respective top 30 recruit rankings as a four-star prospect.
The former projects James to commit to Duke upon his projected 2023 high school graduation.
Bronny James joins FaZe Clan
This summer James joined FaZe Clan, joining such celebrities as NBA players Meyers Leonard and Ben Simmons, NFL star JuJu Smith-Schuster, and rapper Offset, as The Washington Post reported.
Everyone on that list is an investor in the eSports team, but that's not what James is looking for. James, who joins as an ambassador, is looking to raise his online profile rather than get financial compensation for his contributions.
While he's not getting cash out of the partnership, James is getting clout in the online community and gaining fame outside of the sports world.
Within days of the announcement of him joining the team, James gained 77,000 extra followers on Instagram. The day after the announcement, his Twitch views went up by 855% compared to the day before. The tweet featuring a video announcing James' involvement with the team has garnered more than 1 million views.
For FaZe, signing a young celebrity like James helps to boost the eSports club's brand recognition. An anonymous former FaZe employee told the Post signing James, and the other celebrities, "makes their brand cooler and it makes everyone inside of FaZe cooler because these famous athletes and musicians are part of it."
Does joining FaZe affect NCAA eligibility?
Joining FaZe is not expected to affect James NCAA eligibility, according to FaZe head of communications Chelsea Northern, because there is no financial relationship between the gaming squad and the basketball prospect.
In an email to the Post, Northern explained that "it's important to point out Bronny isn't 'signed' to FaZe Clan." Because he doesn't have a contract with FaZe, Northern described it as "an organic relationship between the talent [on FaZe] and Bronny."
He connected with members of FaZe while playing games with them, according to Northern, who went on to explain in the email that James "is an official member of FaZe, it's just not a contractual or financial relationship". She also noted that he has no obligations to the team.
A new California law benefits Bronny James
A "fair pay to play" law passed in California last year benefits James as he joins the Clan. The law allows college athletes to profit off of their likenesses and endorsement deals for the first time.
The California legislation, which goes into effect in 2023, caused other states to consider adopting similar measures of their own, and it has forced the NCAA to start writing rules to allow the organization's athletes to make money.