Does Kelly Olynyk Still Have a Reputation as a Dirty Player?
NBA teams are made up of many different types of players. There are superstars like Steph Curry, Kevin Durant, and LeBron James. They score a lot of points and get most of the accolades. Then there are the second-tier stars — players who might make an All-Star team and produce reliably but don't quite have that superstar status. 
You also have role players. There are a lot of different things these types of players can do. They make up the parts of the roster that do the "little things' well. Things like defense, rebounding, and other less publicized aspects of the game. One of these types of players is Kelly Olynyk. But along with being hard-nosed, Olynyk has also gotten a reputation as something of a dirty player. Where did that come from, and has it stuck? 
Career overview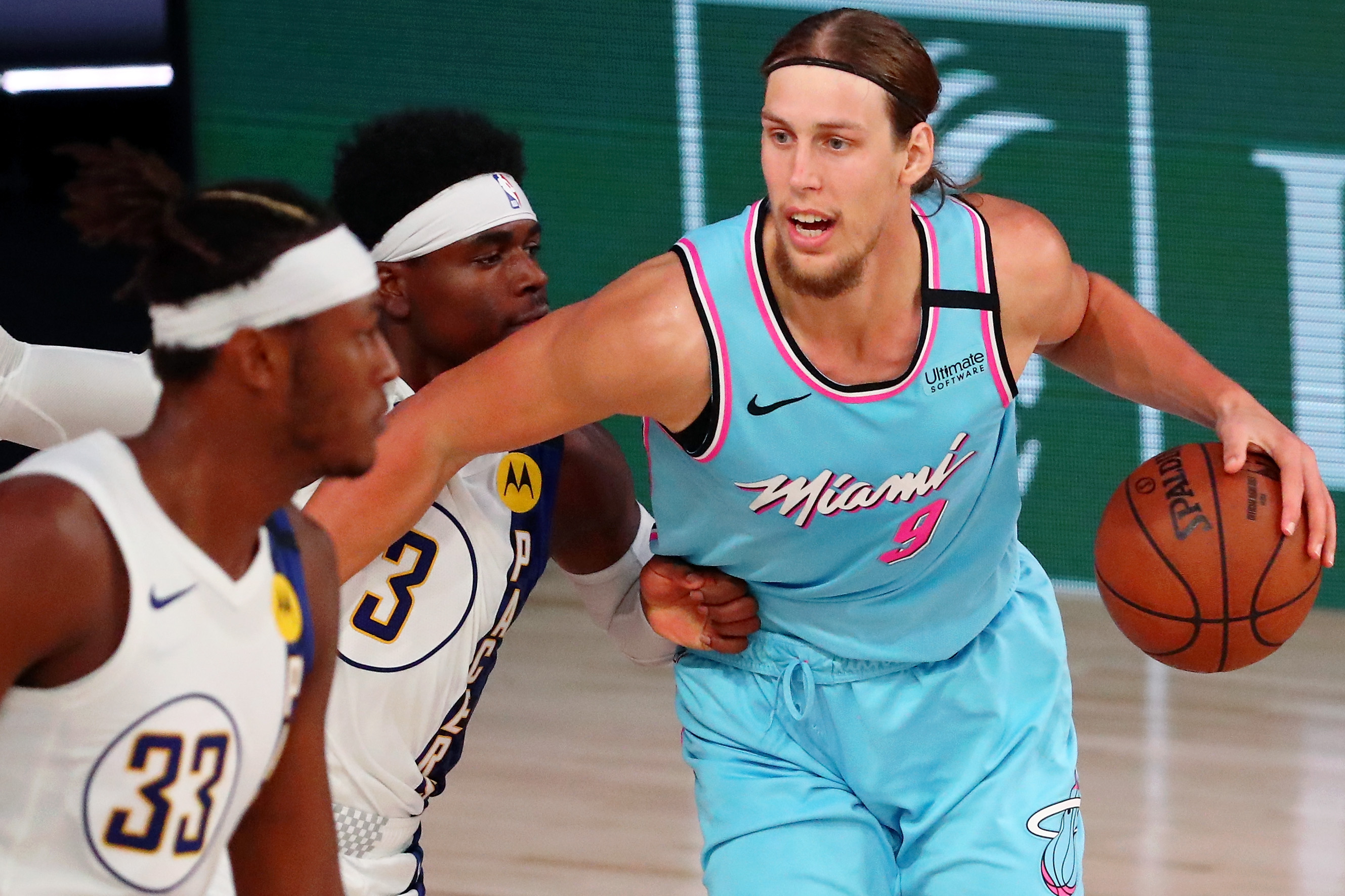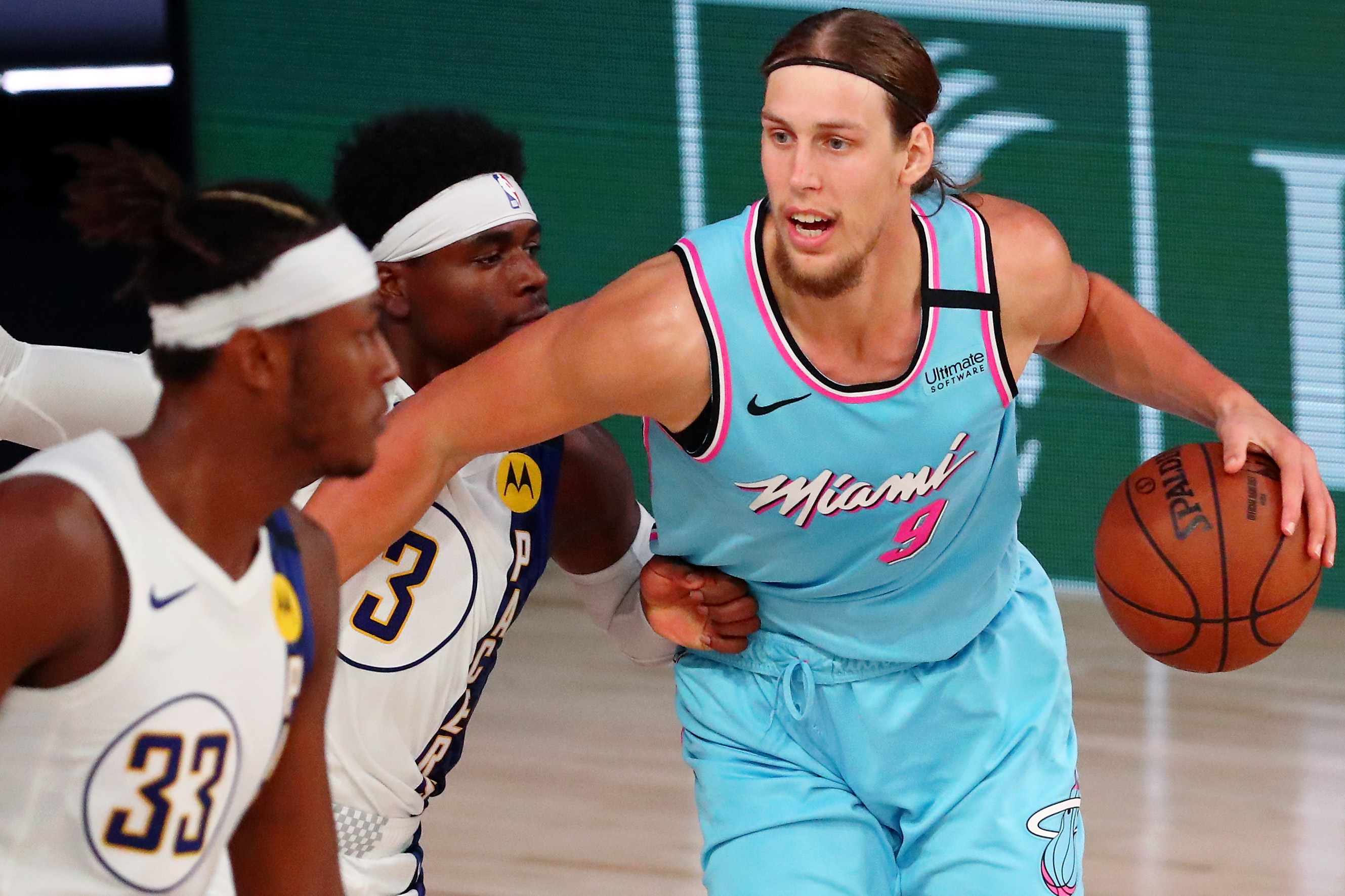 According to Basketball Reference, Kelly Olynyk debuted in 2013 with the Boston Celtics. He spent the first four seasons of his career there, helping the C's make several deep playoff runs. In 2017, he jumped to the Miami Heat, where he averaged a career-high 11.5 points per game. 
Below are some of Olynyk's career achievements: 
8.2 points per game
4.8 rebounds per game
1.9 assists per game
Olynyk may not be a superstar, but he is a valuable rotation piece. As an inside presence, he can defend and rebound in a way that keeps him valuable to NBA franchises. Of course, according to some observers, he also does something else well: he takes cheap shots. 
The history of Kelly Olynyk as a dirty player
Olynyk has gotten in altercations with more than a few players. In 2017 during game three of the Celtics-Wizards playoff series, he got into a tussle with Washington's Kelly Oubre.
Skip Bayless and Shannon Sharpe took the opportunity to discuss Olynyk on their Fox Sports 1 show Undisputed. Here's what Sharpe had to say about whether he'd classify Olynyk as a dirty player: 
"One thousand percent. One thousand. You saw what he did two years ago. He dislocated Kevin Love's shoulder. You saw what he did earlier this year. He got Brook Lopez in the exact same maneuver. He didn't dislocate his shoulder, but it was the same thing.

He's dirty. Dirty." 
 Now, Olynyk hasn't blazed a trail as someone known for their "dirty play." There are plenty of players who came before him who players, coaches, media and fans have branded with tag of being diry.
Dennis Rodman, one of the greatest rebounders of all time, was known for getting awfully physical and not always within the rules. Bill Laimbeer was a hard-headed, hard-charging center for the Detroit Pistons and he too was known for being excessively rough. Olynyk may not be in either of their classes when it comes to extracurricular activity on the court, but he's drawn plenty of criticism. 
Sharpe's comments came three years ago at this point. Does Olynyk still carry the same reputation? 
Does Kelly Olynyk still have a reputation as a dirty player? 
How bad was Olynyk's reputation in 2017? So bad that according to SB Nation, Draymond Green of all people called him out for his dirtiness. As you may recall, Green himself is known for making plenty of dirty plays in his own right. 
Olynyk hasn't had any major incidents the past few seasons, so media coverage of him as a dirty player has died down somewhat. That's not to say players don't still share that opinion of him. They might still view him in that light. But the fact is, he hasn't had any highly-publicized dustups in quite some time.