Does Manny Pacquiao's Win Pave Way for Floyd Mayweather Rematch?
On Saturday night, Manny Pacquiao defeated the previously undefeated Keith Thurman by split decision to win the WBA (Super) welterweight title. The 40-year-old looked sharp in victory.
As soon as the result of Saturday's fight went final, social media blew up with one question: are we in for a Manny Pacquaio vs. Floyd Mayweather Jr. rematch? Let's break it down.
Does Manny Pacquiao want a rematch?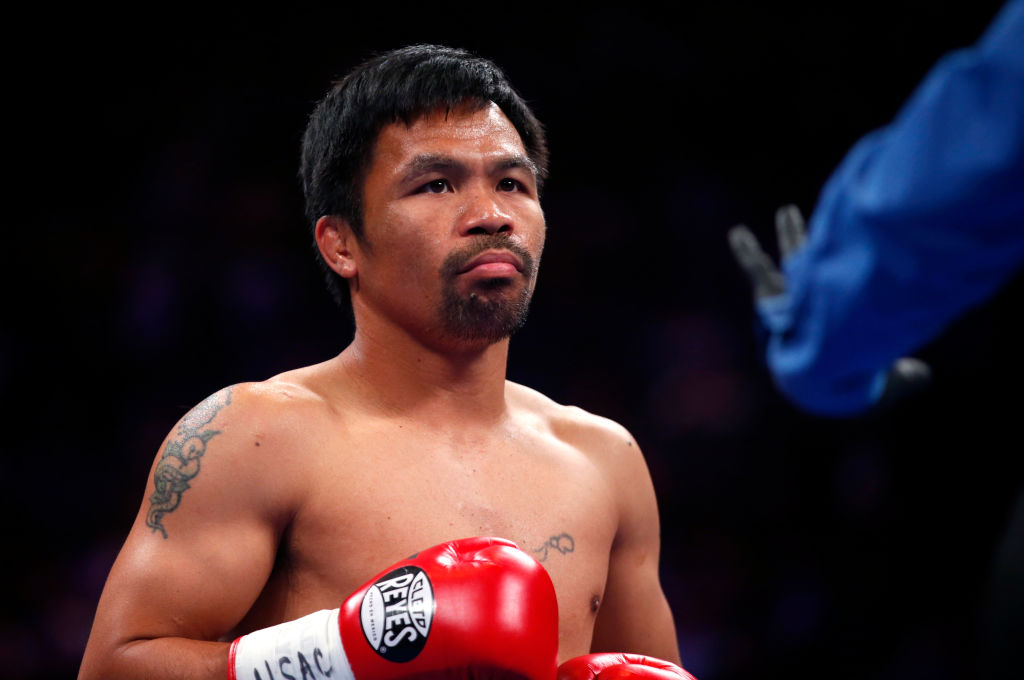 Absolutely.
Since losing to Mayweather on May 2, 2015, Pacquaio has shown that he still has plenty left in the tank. He is 5-1 over his last six fights since the loss to Mayweather, and the one loss over that stretch was by way of a controversial decision against Jeff Horn.
Unlike many other athletes who earn a good deal of their career earnings from endorsement deals and advertising, Pacquaio has always earned his money by fighting. He is already looking forward to his next fight, which at the moment figures to be against the winner of a welterweight bout between Errol Spence vs. Shawn Porter.
But neither Spence nor Porter could ever come close to the pay-per-view draw of Floyd Mayweather. Pacquiao would love the opportunity to not only score another massive payday, but to also take Mayweather on while healthy this time around.
Does Floyd Mayweather Jr. want a rematch?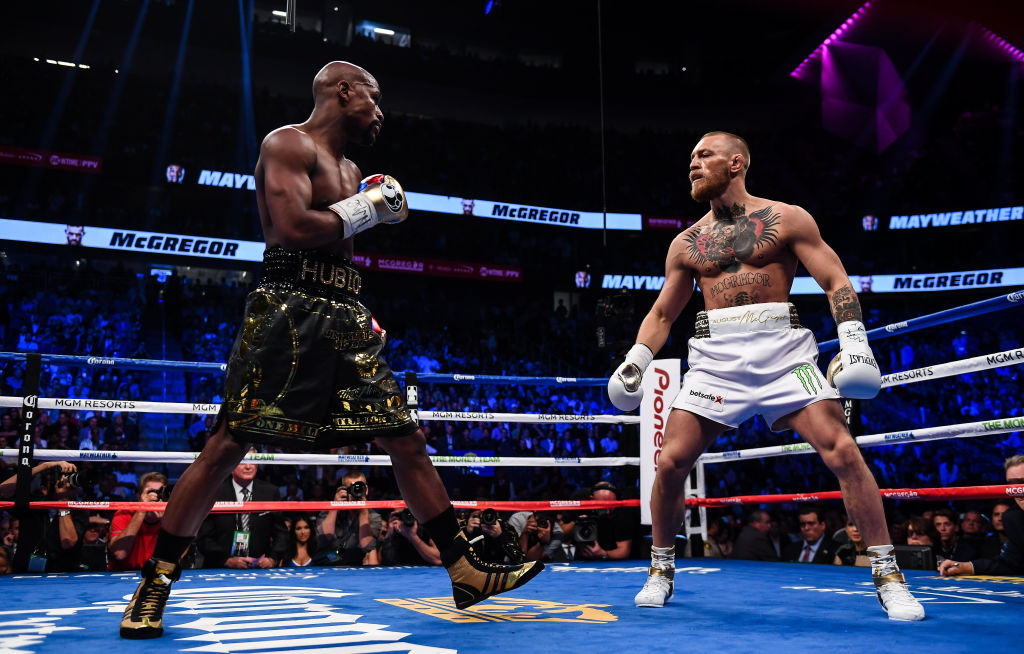 Almost certainly not.
People who aren't boxing fans don't understand how big of a joke the match between Conor McGregor, an MMA fighter with no formal training in boxing, and Floyd Mayweather Jr., one of the greatest boxers of all time, really was.
Mayweather reportedly barely trained for the match at all. He attempted to bet on himself to win the fight and that it would last under 10 rounds. Do you think it was a coincidence that he knocked McGregor out in the 10th round?
Floyd Mayweather knew that Conor McGregor was no threat at all to him in a boxing ring. This publicity stunt allowed him to get to 50-0 on his career, earn an astounding $275 million for one night of work, and fool casual fans into thinking that this was a competitive fight.
Could Mayweather beat Pacquiao again? Probably. But it would require real training. And the fight would actually pose some threat to Mayweather's perfect record. For these reasons, Floyd Mayweather would likely prefer to remain retired.
Will the rematch happen?
Probably not.
Yes, Mayweather is leaving a lot of money on the table if he doesn't come out of retirement to take this fight. But after how disappointing the first Mayweather vs. Pacquiao fight was, there's a decent chance that the rematch wouldn't surpass the original's earnings. It definitely wouldn't top the Mayweather vs. McGregor numbers.
Floyd Mayweather Jr. is all about his legacy. Coming back and risking a loss or a disappointing (by his standards) pay-per-view result probably won't appeal to Mayweather, who already has a net worth of over $500 million.
It's a shame we didn't get to see Manny Pacquaio vs. Floyd Mayweather in their primes. The first fight between the two superstars came about six years too late, and a second one is unlikely to happen at all.