Does Mitchell Trubisky Have a Future in the NFL?
Playing quarterback in the NFL is no easy task. You have to act as a field general, off-field leader, and face of the franchise all in one. Mitchell Trubisky of the Chicago Bears has had a hard time with all three this season.
Trubisky has been much maligned due to his lackluster play this season to the point where Bears fans are questioning if he's the right QB for the future. It leads to the natural question: does Mitchell Trubisky have a future in the NFL?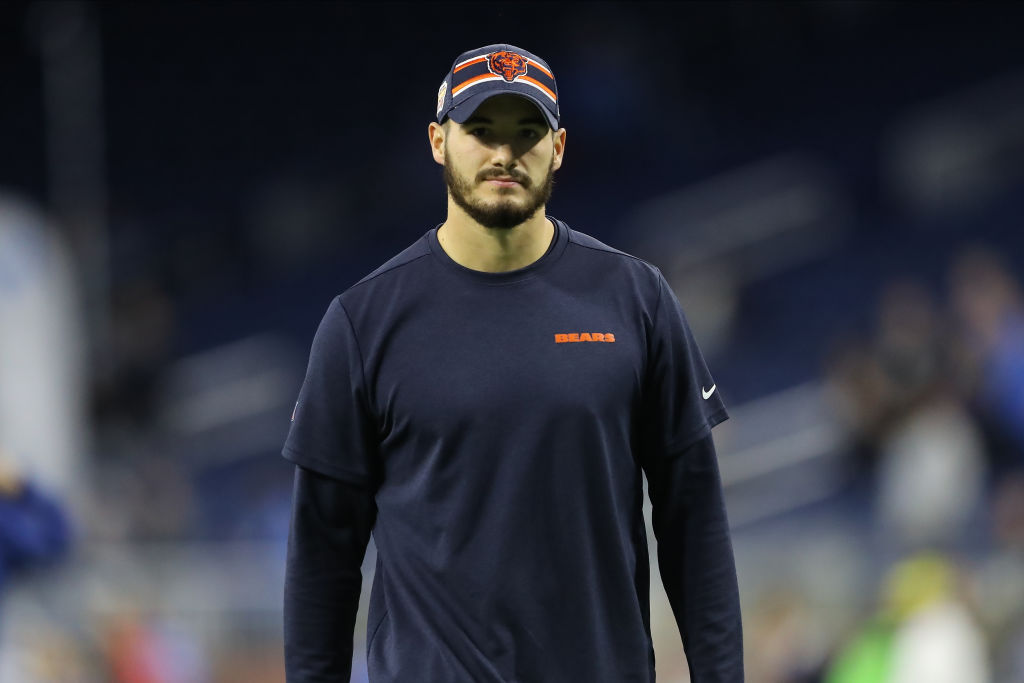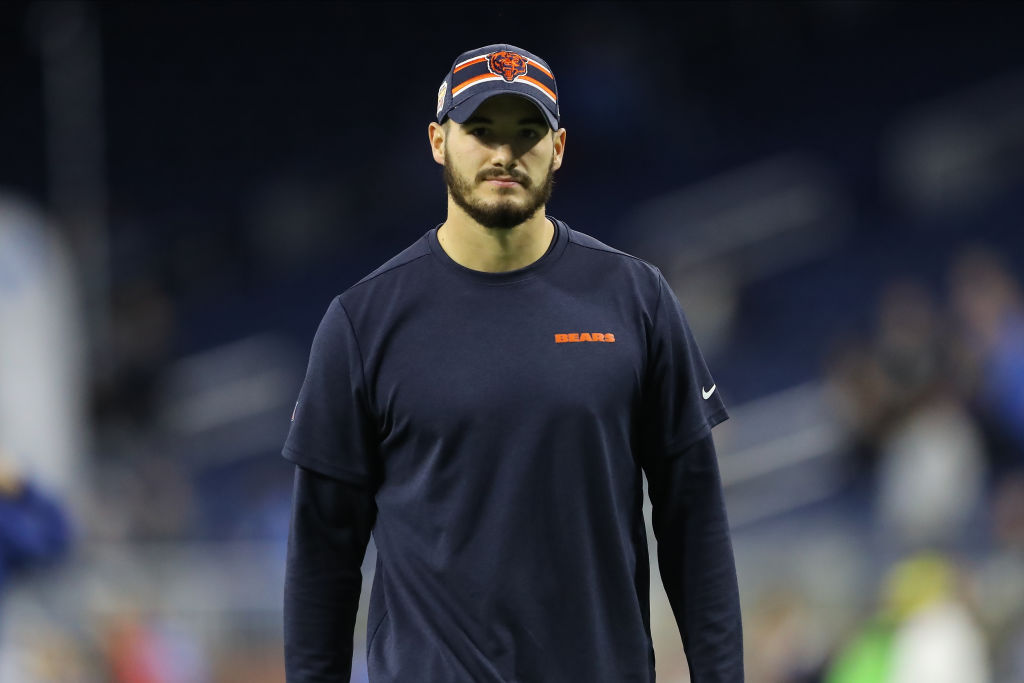 Mitchell Trubisky's path to the NFL
The Bears selected Mitchell Trubisky with the second overall pick in the first round of the 2017 NFL Draft. He played collegiately at the University of North Carolina. He's been selected to one Pro Bowl.
His best season came last year when he led the Bears to an 11-3 record in games he started and a playoff appearance. Unfortunately, Chicago came up short against Philadelphia in the divisional round, missing a 43-yard last-second field goal to lose the game. 
The 2019 season so far
Trubisky has been quite inconsistent this year, turning in more poor performances than good ones.
12 games
 Win-loss record of 6-6
Completed 63.7% of his passes
2,196 passing yards
13 touchdowns
Seven interceptions 
Trubisky's low point came during a November 18 game against the Los Angeles Rams, a 17-7 loss. Head coach Matt Nagy removed Trubisky for the final drive after a dismal performance.
Later, many would speculate Trubisky's benching was performance-motivated as opposed to injury-related. Nagy dismissed this claim, according to ESPN: 
"Chicago Bears coach Matt Nagy said Monday that quarterback Mitchell Trubisky has a right hip pointer injury and that the decision to remove him from Sunday night's game had "zero to do with his play."

The coach said Trubisky suffered the injury on a sack at the end of the second quarter of Sunday's 17-7 loss to the Rams."
Whether Nagy's telling the truth or lying, it's almost irrelevant. The fact of the matter is that removing Trubisky due to his poor play isn't a far-fetched idea. The mere idea that people are entertaining the notion is enough to prove the quarterback isn't playing up to snuff.
Does Mitchell Trubisky have a future in the NFL?
The NFL is a win-now league, and this dynamic has trickled down to player development. In the past, quarterbacks were given a few seasons to develop and evolve as players. Not anymore.
Quarterbacks drafted high need to show near-immediate progress. They may not have to be finished products from day one — that's impossible, especially for such a demanding position — but they need to at least show the potential to be solid contributors. 
Trubisky has shown some flashes of potential in his short career, but this year has represented a major regression in terms of his play and the team's results. He's trending downward at a time when he should be getting better. That's troubling for him and the Bears.
As far as Trubisky's future in the NFL, it probably won't be with the Bears. The team will likely move on from him and opt for someone else at quarterback. It may set the franchise back to start over essentially, but they may actually improve.
The team has a rock-solid defense and adding a veteran free agent like Philip Rivers, Jameis Winston, or Teddy Bridgewater are all significant upgrades over Trubisky. Bridgewater, in particular, is young enough that he could step right in as a franchise quarterback and set the team up as contenders — if his performance subbing for Drew Brees this season is any indication. 
As far as Trubisky's career prospects, he'll at least get a chance to serve somewhere else as a backup. As far as where that is and how long his time there lasts, only time will tell.