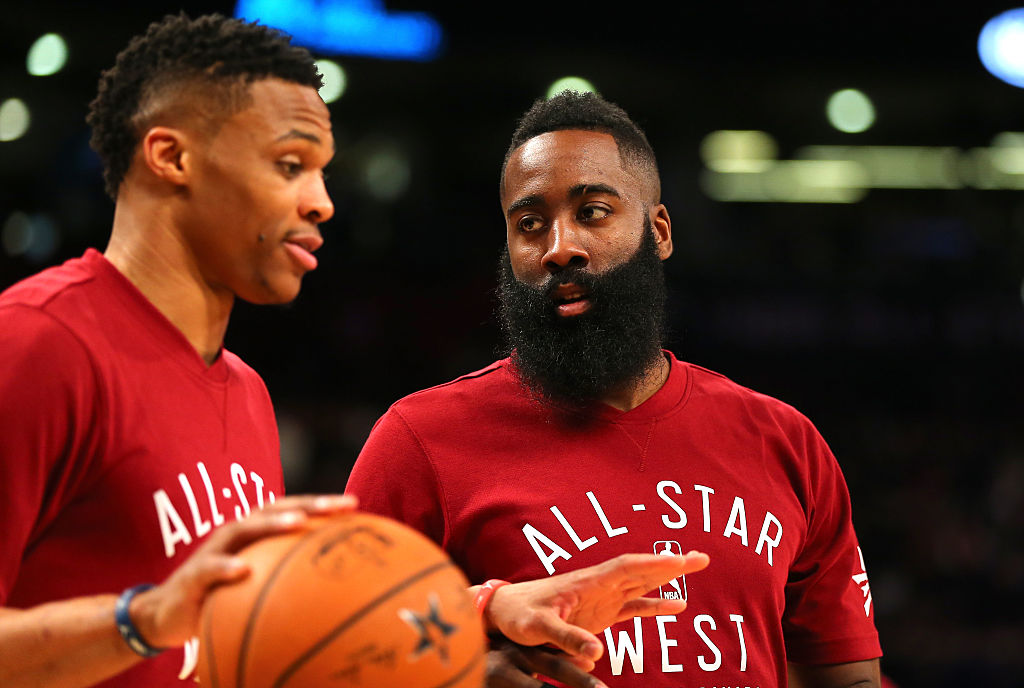 Does Russell Westbrook Make the Rockets an NBA Title Contender?
The Houston Rockets jettisoned Chris Paul's contract and added an elite point guard in Thursday night's trade for Russell Westbrook.
Late Thursday night, another "Woj Bomb" from ESPN's Adrian Wojnarowski hit the NBA Twittersphere; Russell Westbrook had been traded to the Houston Rockets. There had been rumors that the Rockets were interested in making a trade for Westbrook, but it was difficult to see how they would have the pieces to do so.
Fortunately for Houston, everything fell into place, and the Rockets were able to secure a deal for one of the best point guards of all time. Russell Westbrook will join James Harden to form one of the NBA's best 1-2 punches. Can these two ball-dominant superstars coexist and lead the Rockets to their first NBA Championships since 1995?
Things weren't looking too promising in Houston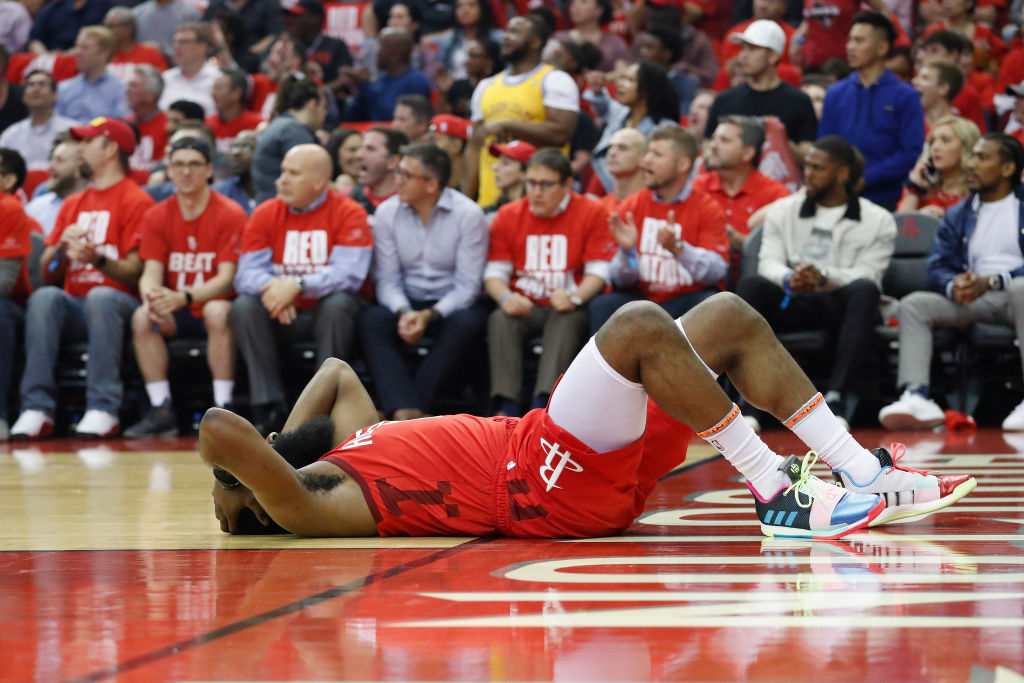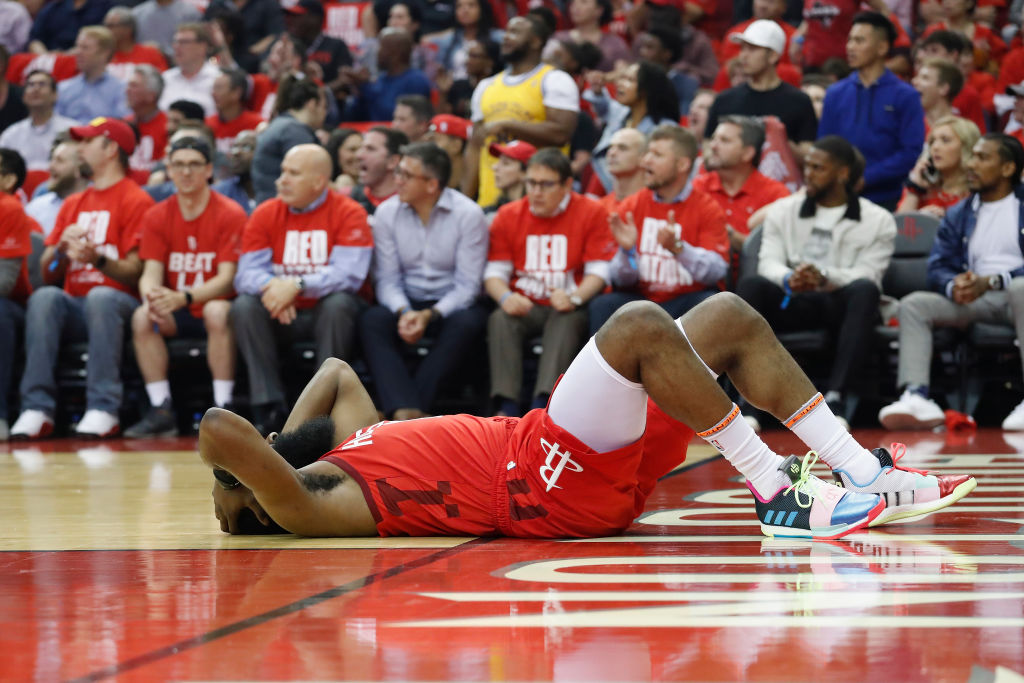 After another playoff exit at the hands of the Golden State Warriors, plenty of doubt swirled around the Houston Rockets. They had one of the best players in the world in James Harden, in his prime, and yet still couldn't take the next step even with Kevin Durant exiting the series early with an injury. Could the team win in Mike D'Antoni's system? Was the relationship between Chris Paul and James Harden fraying? Could this be fixed?
It seemed unlikely. Chris Paul reportedly asked the team for a trade this offseason, but who would be interested in trading for Paul? Teams were willing to put up with Paul's character issues and proneness to injury when he was still an elite point guard, but at 34 years old, his skills are in decline. Last season was Paul's worst to date with a career-low 15.6 points per game and a close-to-career-low 8.2 assists per game. Worse yet, he is still owed $124 million over another three seasons on his contract.
In other words, the Rockets seemingly couldn't give Chris Paul and this awful contract away if they wanted to.
Until a fortunate sequence of events changed everything
But then, a gift from the basketball heavens. With Paul George demanding a trade to join Kawhi Leonard on the Los Angeles Clippers, the Oklahoma City Thunder were suddenly headed for a full rebuild.
Oklahoma City GM Sam Presti, in the interest of rewarding Russell Westbrook for all of his years of service and loyalty to the Thunder, worked with Westbrook and his agent Thad Foucher to send him to his preferred destination; the Houston Rockets.
Presti unquestionably had much better trade options available to him. But he made it work with Westbrook's preferred team instead, trading the superstar point guard to Houston in exchange for two first round picks (in 2024 and 2026), two pick swaps (2021 and 2025) and Chris Paul to even out the salaries.
Thanks to Sam Presti's loyalty to Russell Westbrook, the Rockets were the beneficiaries of both highway robbery on what they had to give up and a bailout on their awful Chris Paul contract all in the blink of an eye. It took the Los Angeles Lakers Lonzo Ball, Brandon Ingram, Josh Hart, two first round picks and a pick swap to get Anthony Davis. It took the Los Angeles Clippers a staggering haul of Shai Gilgeous-Alexander, Danilo Gallinari, five first round picks and two pick swaps to get Paul George.
Two (protected!) first-round picks. Two pick swaps. No more Chris Paul.
For Russell Westbrook.
Will this union work?
Since James Harden and Russell Westbrook last played with each other back in the 2011-12 season, both have gone on to develop into two of the most prolific scorers of this era.
Westbrook won the NBA MVP award in 2016-17 for his remarkable accomplishment of averaging a triple-double for the entire season. He went on to repeat that feat in each of the next two seasons.
Harden won the NBA MVP award in 2017-18 after finishing runner-up to Westbrook the year before. He went on to lead the league in scoring last year with 36.1 points per game in a season that included a historic stretch of 32 straight games with at least 30 points.
There is no questioning the statistical brilliance of these two dynamic players. But despite their dominance on the court, neither has returned to the NBA Finals since that run with Kevin Durant back in 2012. Questions always swirl around whether the styles these two players play can work in the postseason. And given that both are so accustomed to being the focal point of their offense, can they co-exist together in a system where one or both of them will have to sacrifice touches?
We won't know until we see them in action. I have my doubts, especially when the overwhelming pressure of the postseason rolls around. With that said, I didn't consider the Chris Paul Rockets even a remote threat to compete for the title this season; this trade puts Houston firmly in the conversation, and that's somewhere they didn't seem to have any clear path to 24 hours ago.