Does the NFL Really Care About Player Safety? Falcons' Charles Harris Dodges Suspension
Charles Harris is in his fourth year of a relatively unspectacular NFL career, but he's already developed a reputation. The fourth-year Atlanta Falcons linebacker recently landed in hot water after a perceived cheap shot on Panthers QB Teddy Bridgewater. The NFL reviewed the play and decided Harris did not break the rules. This made people wonder what it takes to get suspended in the NFL. 
Charles Harris's football career
Harris was the 22nd overall pick of the 2017 NFL draft, but he's yet to show he was worth the selection. He's a serviceable defensive player most of the time. But he's yet to show that he can be a week-to-week starter. Harris began at Missouri's football program. There, he built a reputation as one of the best defensive players in the country. 
After staying in the background for much of his freshman year, Harris became the team's go-to defensive lineman by his second year at the school. He amassed 32 solo tackles, 24 assisted ones during that season, and seven sacks on the season. He improved on all those numbers as a junior and quickly showed why he was getting NFL scouts excited. 
Now in the NFL, however, Harris is yet to show his same promise. He's rarely started more than sporadic games since coming into the NFL, and as of three-and-a-half seasons, he's only gotten 38 solo tackles and just over five sacks. He started just three games his first two seasons in the NFL and five in season three. This offseason, however, he switched over to Atlanta. 
Here, he's showing slightly better performances, but it's yet to get him into the starting lineup. What he is getting into, however, is a little bit of trouble. 
Harris makes a cheap shot 
During a game against the Panthers, reports Fansided, Harris found himself on the wrong side of sports headlines after hitting Teddy Bridgewater in the head in what many believe to be a cheap shot. With Bridgewater getting ready to start the play, Harris snuck up and got him on the neck. He was immediately ejected from the. 
The hit was disturbing, but its severity increased because Bridgewater has missed several seasons due to injuries before sparking a comeback last season. Had he taken Bridgewater out for several weeks, it could've been devastating. Bridgewater's teammate, Mike Davis, spoke up about this. "Yeah, I thought it was a cheap shot. It was late, hit him on the neck. You hate to see that," Davis told ESPN.
With all of this in mind, many believe that Harris should have been suspended. The NFL claims to care significantly about player safety, and the video of the incident was hard for even the biggest Harris fan to defend. Once the NFL chimed in, however, it was clear that they are all talk when it comes to this brand of messaging. 
The NFL responds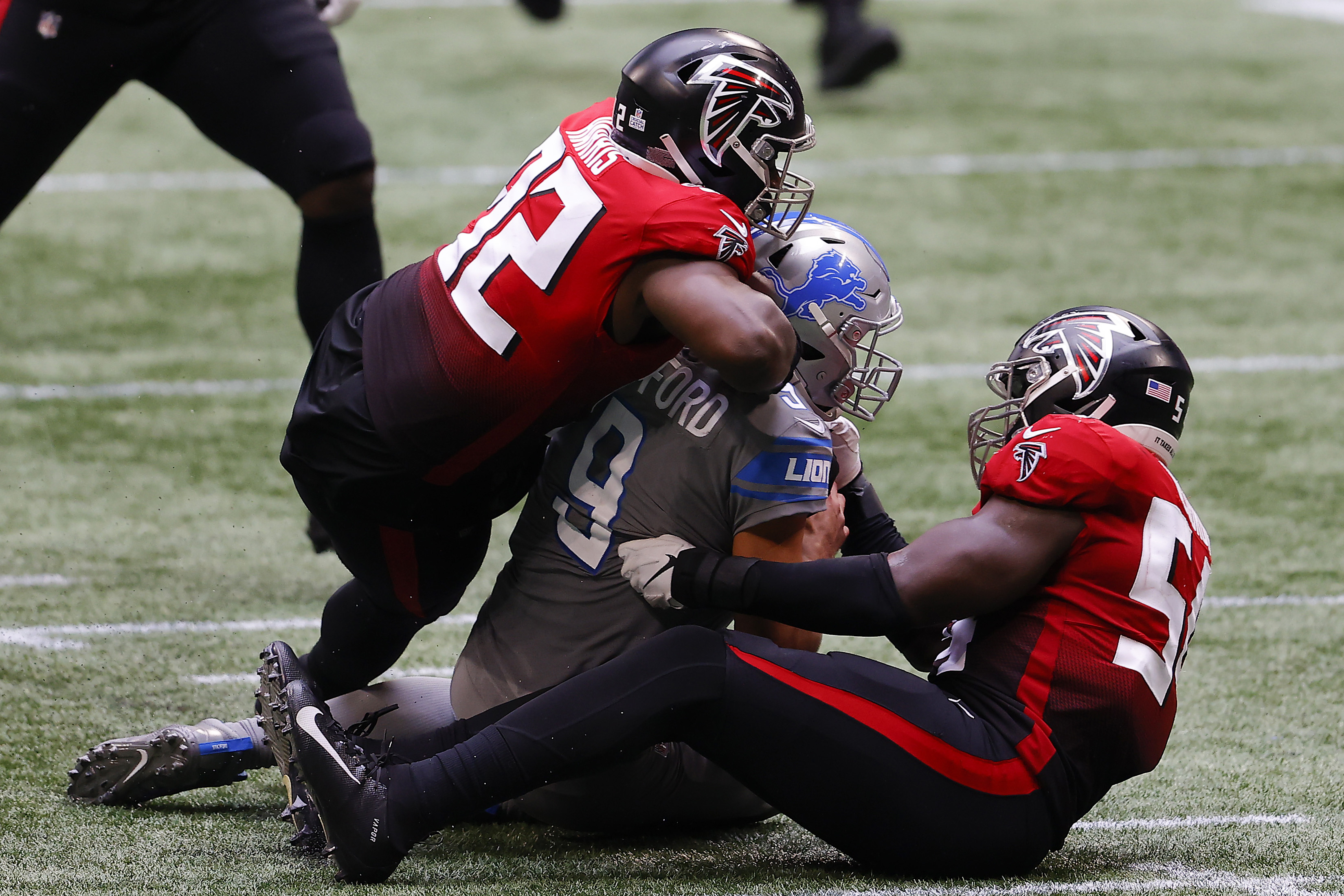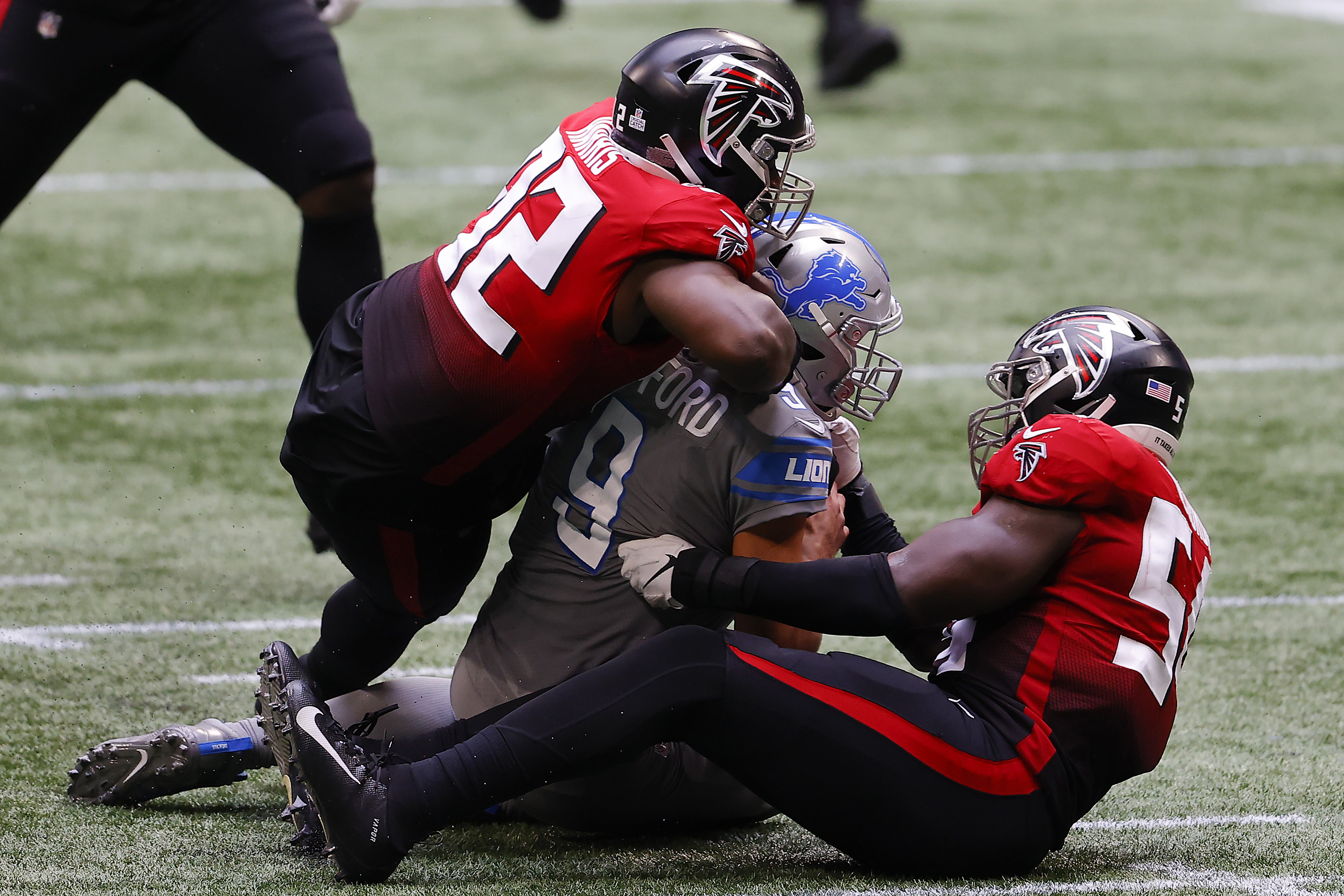 In true NFL fashion, details CBS Sports, the league acknowledged that the hit was dirty, but deemed the ejection as fair punishment. Many believe that this was a case of the league judging a cheap shot by the severity of the injury rather than a defender's intent. However, whether someone intends to hurt another player or not, they still can't be allowed to do hits like this. 
Hopefully, Harris learned from the mistake and will not recreate the move anytime soon. However, if the NFL doesn't start punishing players for cheap shots that players are not hurt in, the players will continue getting hurt.