Does Tom Brady Eat Bread?
At 44, Tom Brady is the oldest quarterback in a Super Bowl. His age and dominance over younger players have prompted people to wonder if he uses performance enhancements. Well, the GOAT credits his NFL success to his way of life, specifically his diet. 
According to his personal trainer and business partner, Alex Guerrero, Brady's meals give him the healthful and balanced nutrients he needs for peak performance. His enthusiasm for a plant-based diet prompted him to write the book The TB12 Method, which evolved into a health and wellness brand. 
What does Tom Brady eat?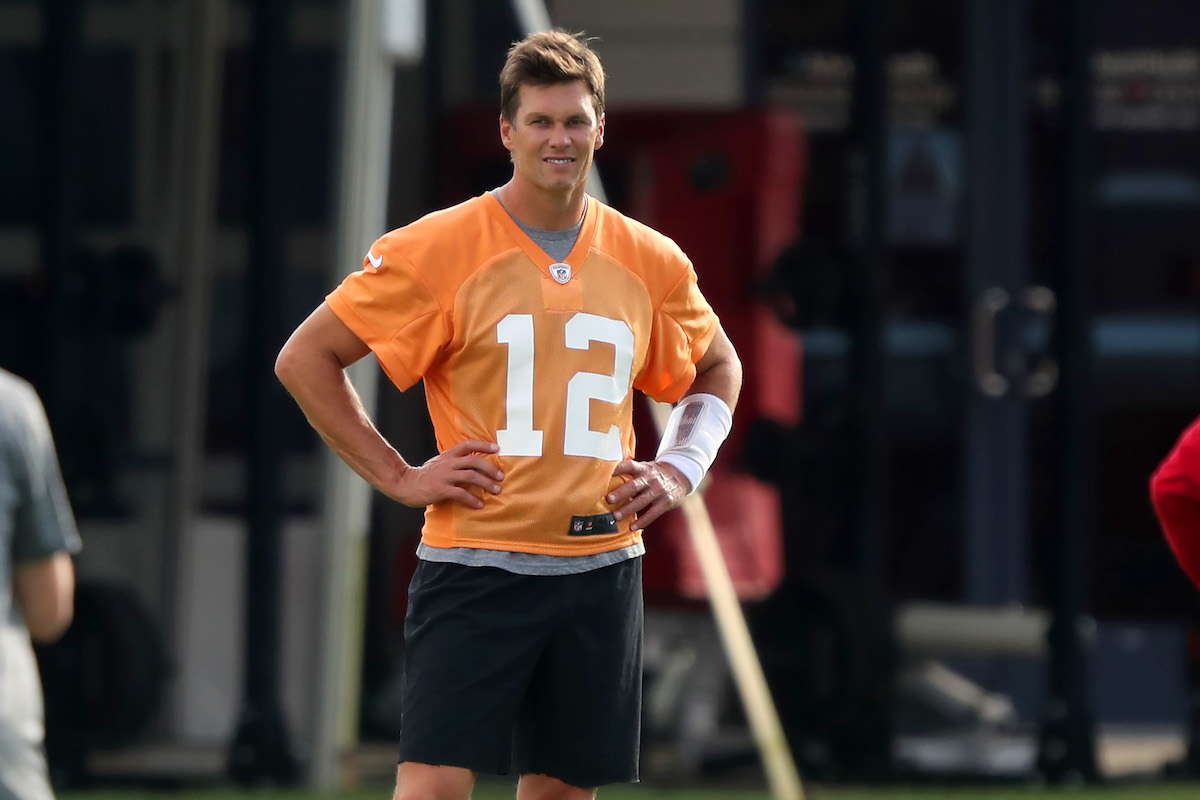 Brady predominantly follows the 80/20 rule: 80% plant-based foods and 20% animal-based foods. He prefers alkaline-heavy foods because they have anti-aging properties and reduce inflammation.
His day kicks off at 6 a.m. with a 20-ounce glass of water. In an interview with Men's Health, Brady said he drinks 14 to 37 cups of water in a day. His water contains electrolytes, aiding in hydration and balancing the acid levels and alkaline in the body. 
Breakfast sees Brady drinking a fruit smoothie with nuts and seeds. Additionally, he eats avocado and eggs. Later, after his workout, he downs a protein shake with almond milk. Vegetables dominate lunch and dinner. And a protein source, such as fish or plain chicken, accompanies the veggies. His meals also include nuts and salads.
Brady's personal chef helps save time spent on planning and preparing diet-compliant meals.
Brady is not vegan because he eats meat. "Just not that much," he says. "If anything, I subscribe to balance." That means small meat portions and maximizing vegetables and grains.
The GOAT's cheat meals are no ordinary cheat meals
Brady is not ultra-strict, such that he can't stray from his usual meals.
In an interview on The Adam Schefter Podcast, Guerrero said the Tampa Bay Buccaneers quarterback sometimes eats pizza, chocolate, and bacon.
Brady also admitted to spoiling himself once in a while:
"If I'm craving bacon, I have a piece. You should never restrict what you really want. We're humans, here for one life." 
But the GOAT's cheat meals are no ordinary cheat meals. As he grows older, if he wants pizza, he'll get only the best pizza with high-quality ingredients, he said. The bottom line: It has to be worth the cheat.
What foods does Tom Brady avoid?
Brady's strict diet excludes many foods. In fact, the items he won't eat outnumber those he consumes.
Allen Campbell, Brady's personal chef, told Boston.com that the NFL superstar's diet shuns white sugar, white flour, and MSG. And though Campbell uses raw olive oil, he never cooks with it. Instead, he cooks with coconut oil.
Plus, Campbell avoids nightshades because they cause inflammation. That means no eggplant, tomatoes, peppers, or mushrooms.
As if that's not enough, cross out coffee, dairy, and caffeine, too.
But what about Tom Brady's Subway commercial?
A Subway commercial referring to the sandwich chain's sub rolls as "fragrance" shows Brady sniffing the bread. Although he doesn't eat it, the ad's voiceover describes the bread as "seductive, irresistible, yet forbidden." Brady adds, "Smells so good I can almost eat it."
Saying no to white flour and then shilling for a food chain that serves bread in nearly every order makes no sense. It's almost as if Brady doesn't know whether he eats bread.
Chris Korman for USA Today noted:
"It's an interesting choice to have a pitchman whose brand is partially built on not eating the primary component of the thing you are trying to convince people to buy."
The frenzy that followed the ad forced Brady to clarify the issue. He said that although he doesn't eat much bread, the seven-time Super Bowl champ agreed to do the commercial because he recognized "greatness" in the bready menu items Subway was launching.
RELATED: You Can't Deny That Tom Brady's NFL Career Is Anything but Amazing