Does Zion Williamson Have Any Chance at Rookie of the Year?
The Rookie of the Year conversation is heating up. Just days ago, the situation rearranged itself once more. The Grizzlies' Ja Morant spent much of the season as the top rookie contender. Heat guard Kendrick Nunn and the Knicks' RJ Barrett are in the conversation, too. But first overall pick Zion Williamson is finally playing in regular-season games.
His debut was historically strong. Does Williamson actually have a chance to steal Rookie of the Year from Morant?
Expectations entering Zion Williamson's first NBA game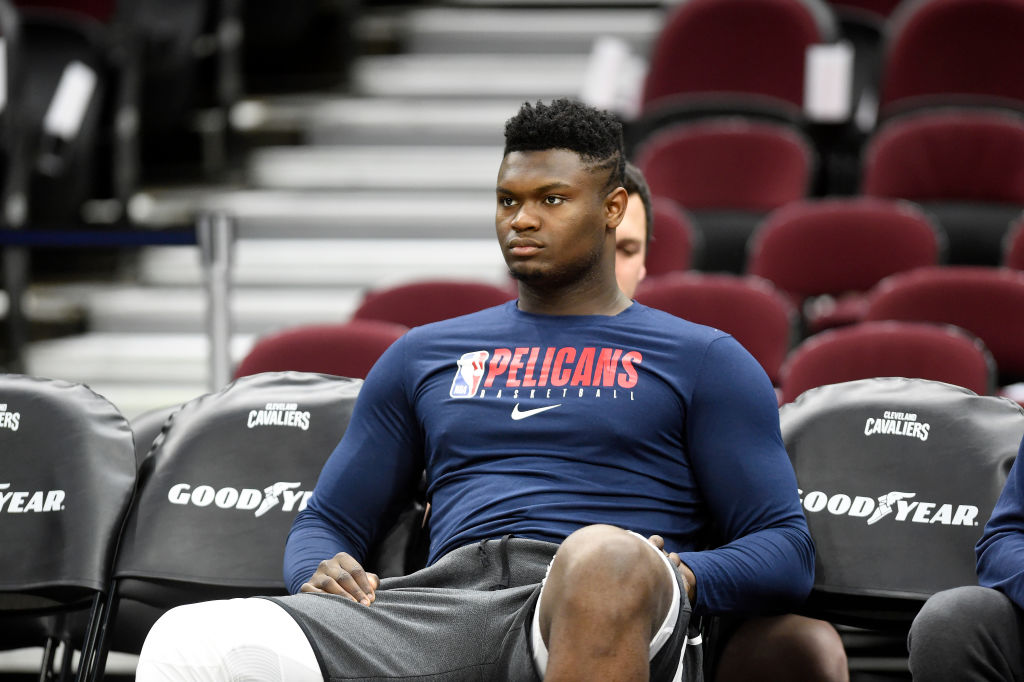 First overall pick Zion Williamson is likely the most hyped NBA rookie in years. His seemingly impossible agility matches his enormous frame. The Duke forward absolutely lorded over NCAA competition and seemed ready-made for pro ball.
Williamson's size and athleticism come at a price. Former NBA big bodies like Shaq and Charles Barkley warned that the rookie would have to keep his weight down to keep his knees healthy. The fear was not unfounded; Williamson injured his knee in a preseason game, postponing his NBA debut for months.
With the Pelicans announcing their intention to limit Zion's minutes, Zion's debut was met with an odd mix of hype and skepticism. Could a rookie playing his first NBA game this late really challenge the work Ja Morant put in all year?
Ja Morant's case for Rookie of the Year
Morant has been grinding his way through a star turn on a 24-24 Grizzlies squad. He's averaging 17.5 points, seven assists, 3.4 rebounds, and 1.1 steals. Notably, the 20-year-old is shooting 40% from three-point range.
The point guard is well on his way to winning a third consecutive Western Conference Rookie of the Month nod. Morant's impact is immense: 27 wins seemed generous for the Grizzlies entering 2019-20. Morant's consistently high-level play changed expectations. Forty wins is a realistic possibility.
Morant continues to be the clear frontrunner for Rookie of the Year. His resume is impeccable. It would take something extraordinary to unseat him.
Zion Williamson's historic, late debut
Zion Williamson's debut was definitely extraordinary. The 6-foot-6, 285-pound athlete known for brutally clearing his way through the paint subverted expectations entirely. Instead, he made his initial mark by showing off a new jump shot.
The Pelicans lost the game to the San Antonio Spurs 121-117. But Zion's personal performance was, to understate it, special. In 18 minutes he dropped in 22 points. The biggest news, though, was going 4-4 from behind the three-point line.
Williamson became the first player in history to do so in his debut. Apparently the silver lining of a torn meniscus recovery is getting more time to work on distance shooting.
In three minutes, Williamson doubled Ben Simmons' entire season record of three-pointers. But is this kind of performance enough to knock down Morant for Rookie of the year?
Zion's chances to overtake Morant for Rookie of the Year
Morant didn't have a national headline-generating debut. Instead, he's steadily turning in uncommonly great numbers across 42 games. Williamson, if he stays healthy and is allowed to play any back-to-back starts, will play 38 games at the absolute max.
Even if Williamson returns to his debut highs, or continues his run of extremely efficient scoring, there is recent precedent that his chances to get Rookie of the Year are unlikely with a truncated season.
Consider Joel Embiid in 2016-17. Almost no one could say with a straight face that he was not the best fresh face in the NBA. So why did the distant runner-up Malcolm Brogdon take the award? Because he was there, grinding, for 75 games. Embiid had an injury that limited him to just 31 games that year.
Morant is not Brogdon. Morant's year so far is about consistency, with almost no major dips at all. Even if Williamson's injury never occurred, it would still be a close race between these two great rookies.
Follow more updates from Sportscasting on our Facebook page.