Dolphins-Buccaneers Game Won't Be in Miami Sunday as Irma Threatens
The Miami Dolphins-Tampa Bay Buccaneers game scheduled for Sunday will either be moved to a neutral location or rescheduled, due to the threat of Hurricane Irma, the NFL announced late Tuesday.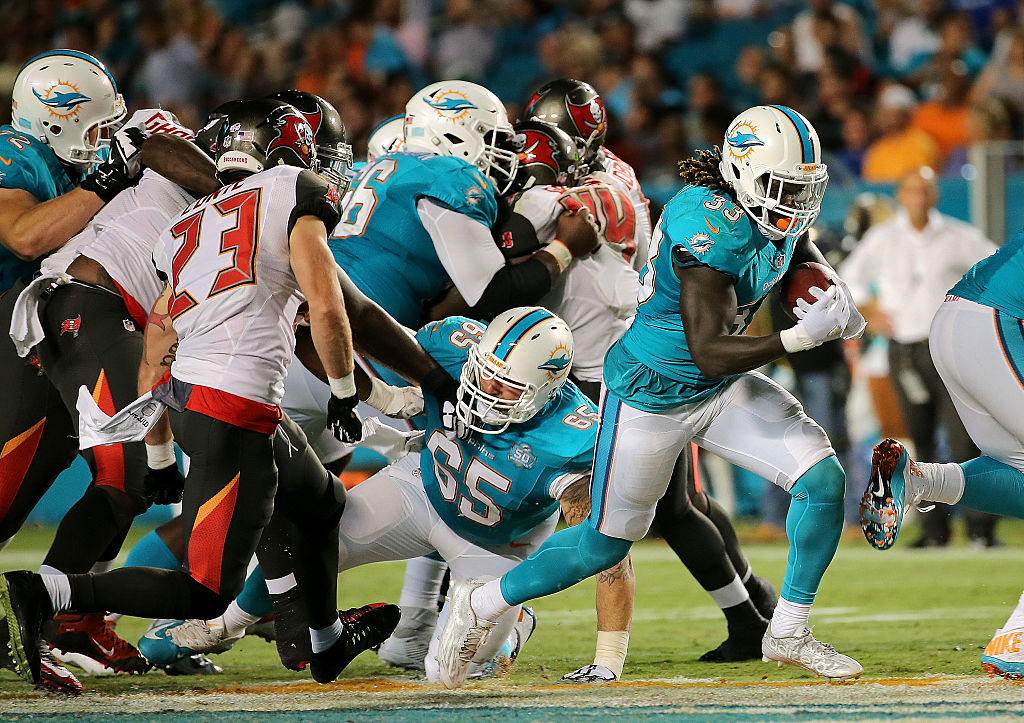 Irma is now a Category 5 hurricane with winds increasing to 185 miles per hour. Irma is increasingly likely to target parts of the Florida peninsula this weekend, Weather.com reported.
The NFL has announced that Sunday's game will not be played at @HardRockStadium and more.

This is your #DolphinsDaily. pic.twitter.com/AawoNzwyHk

— Miami Dolphins (@MiamiDolphins) September 6, 2017
Public safety is the primary factor in moving Sunday's game out of Miami's Hard Rock Stadium, the NFL cited in a statement. "In the interest of public safety in light of the current state of emergency, the NFL, in consultation with the state and local officials as well as both clubs, has decided that playing an NFL game in South Florida this week is not appropriate," the statement read.
One possible makeup date would be during Week 11 on Nov. 19, when both teams currently have a bye week. Another date could be Monday night, in the event Irma either misses Florida or causes limited damage, Miami Herald reported. The NFL has yet to announce an official decision, but one is anticipated by Thursday morning, reported ESPN's Jeff Darlington.
We don't know how many days til @MiamiDolphins football pic.twitter.com/DSqDzipiO1

— Tone #FINSUP? (@FinsByTone) September 5, 2017
Historically, the NFL has relocated games to neutral sites, including the Buffalo Bills and New York Jets playing in Detroit in 2014 after a snowstorm hit upstate New York. In addition, the league postponed a game between the Baltimore Ravens and Houston Texans in 2008 due to damage to the Houston stadium from Hurricane Ike.
Before posing a serious threat to Florida, Hurricane Irma is now heading toward the Virgin Islands, Puerto Rico, Cuba, the Bahamas, and Hispañola.