Why the Dolphins Josh Rosen will be NFL Comeback Player of the Year
Quick — when was the last time an NFL team traded its first-round pick after only one season? That's right. The Arizona Cardinals traded Josh Rosen, their 2018 first-round pick in the NFL draft, to the Miami Dolphins in April 2019 for two draft picks to make way for Kyler Murray. For most fans that follow pro football, the trade was not much of a head-scratcher because new Cardinals head coach, Kliff Kingsbury, is a huge Kyler Murray fan and had no room for a reluctant backup in Rosen.
Mixed Reviews for Rosen's Rookie Campaign
Josh Rosen took over the Cardinals offense in week four of the 2018 season and proceeded to go 3-10 as a starter. In those 13 games, the former UCLA star had 11 TD passes and 14 interceptions standing under center of the worst offense in the NFL. To make matters even more challenging, Rosen was sacked 46 times on a team that was dead last in rushing and receiving yards. Totaling up the damage, the combination of rookie mistakes and a pathetic supporting cast led Rosen to end the season with a total quarterback rating of 24.1—dead last in the NFL.
A new team, a new coach, fresh start—are those ingredients for a great comeback season? If you are a QB with Rosen's talent and pedigree, you bet.
Comeback Starts Early
It would be easy to say Josh Rosen has nowhere to go but up after his awful rookie season, but the question remains—how much was due to his skill set and how much was the fault of the team (and its coaching staff)?
Things are starting well for Rosen with the Dolphins. Even though the team is 1-1 in the preseason, NFL analyst Brian Baldinger has high praise for Rosen's game. The former NFL offensive lineman points out Rosen's ability to read defenses and make pinpoint throws.
A Great Mentor
On his one year with the Cardinals, Josh Rosen has little in the way of coaching or fellow QB support and guidance. Arizona fired offensive coach Mike McCoy in the middle of the season, and as far as possible signal-calling mentors go, there was Sam Bradford and Mike Glennon — slim pickings.
Going from rags to riches, Rosen will play alongside Ryan Fitzpatrick, an experienced veteran with on-field results that have always far exceeded his talent level. Voted the smartest athlete in sports by Men's Journal, it's safe to pass Fitzmagic (as people call him) likely will find a willing student in the second-year QB.
A New Coach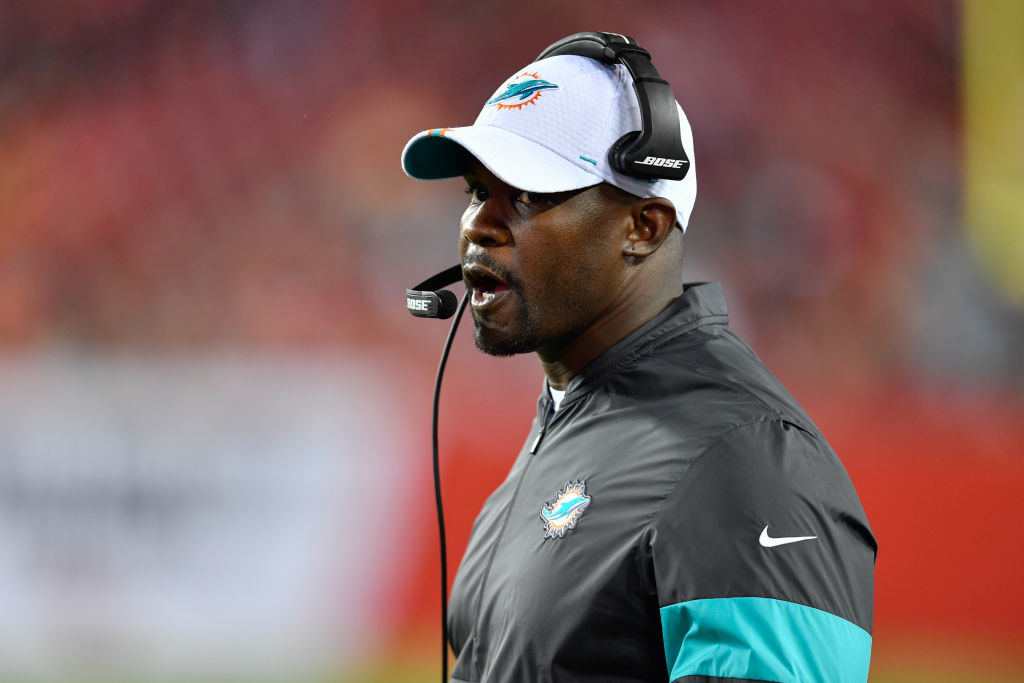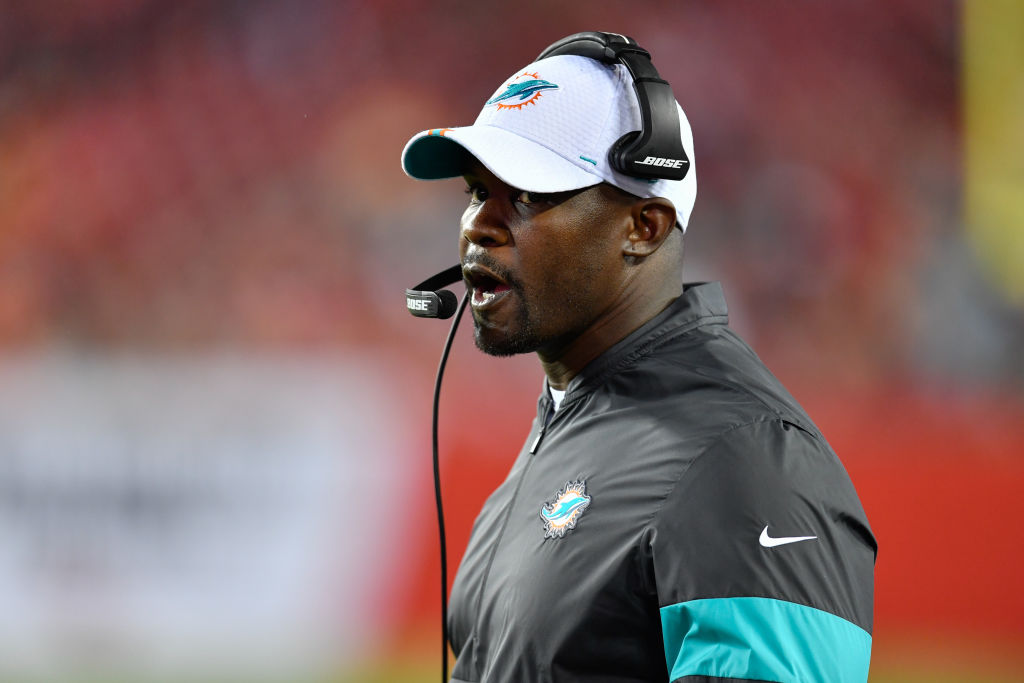 Walking into a new situation, Josh Rosen has the benefit of playing for new Dolphins coach, Brian Flores. Flores brings with him a strong resume having worked under Bill Belichick, one of the league's all-time great coaches.
Flores served as a defensive signal-caller in New England, but he also worked on special teams. Both of which directly benefits the Dolphins offense in 2019. A stingy defense takes pressure off the offense to roll up big numbers each game.
With 15 years of coaching under Belichick, and observing Tom Brady, it's certain Flores may have a tip or two for Rosen to help him rise to the next level.