The Dolphins' Latest Desperation Waiver Claim Proves Their Burning Desire to Take the Ball out of Tua Tagovailoa's Hands
After weeks of embarrassingly poor results, the Miami Dolphins are finally beginning to gain some positive momentum. They've won three games in a row and are quietly sneaking themselves back into the AFC playoff picture (thanks to the newly implemented playoff format).
With luck starting to bounce Miami's way, their front office decided to keep the foot on the gas pedal and remain aggressive. They recently claimed a running back off waivers, adding a new face to their current RB room.
The Dolphins claimed RB Phillip Lindsay
Once viewed as a critical piece to the Denver Broncos' backfield, veteran RB Phillip Lindsay has fallen off quite dramatically over the past few seasons. He racked up 1,000-plus yards during his first two seasons in Denver before plummeting to 502 in 2020. The Houston Texans scooped Lindsay up after his disappointing third season, hoping he could revive his career with a change of scenery.
However, that didn't happen. Lindsay only recorded 130 rushing yards on 50 carries before being subjected to the waiver wire after Week 11. Lindsay's current 2.6 yards per attempt is by far a career-low.
Despite his recent plummet in production, the Dolphins were not scared away. They were the lone team to put a claim in on Lindsay, proving their desperation for help at the running back position. Outside of a few decent games by lead-back Myles Gaskin, the Dolphins have rostered one of the worst rushing attacks in the NFL this season. They rank 29th in total rushing yards.
Dolphins head coach Brian Flores had the following to say about the addition of Lindsay.
"A guy who's had a lot of production in this league. Excited to get him on board," Flores said. "Just got to get him acclimated on how we do things here."
The Dolphins keep trying to lean on their rushing attack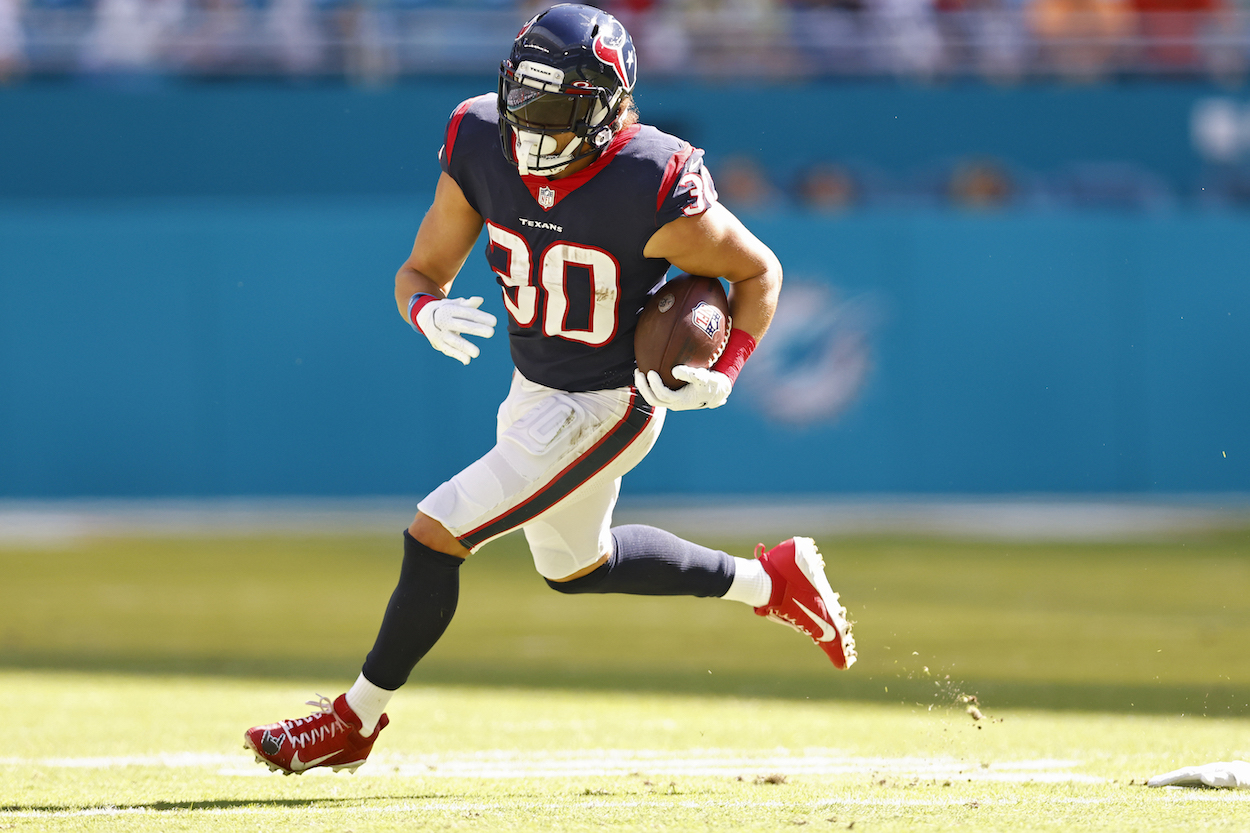 This isn't the first time the Dolphins have tried to slap a bandaid on their rushing attack. In fact, they've tried countless methods to improve it over the past year and a half.
They signed veterans Jordan Howard and Matt Breida last offseason to bolster the room. Both are no longer on the roster. They had their eyes on rookies Najee Harris and Javonte Williams during the 2021 NFL Draft. Different teams took both.
Last week, the Dolphins even signed veteran RB Duke Johnson to their practice squad, immediately elevating him against the New York Jets. Signing Lindsay is just the latest installment of trying to get something to stick at RB.
Every team benefits from a solid ground game. However, at the crux of Miami's problem is their lack of faith in second-year QB Tua Tagovailoa. In less than two years, they've benched him, tried to trade him, and are now trying to take the ball out of his hands by last-second constructing a good run game.
At every turn, the Dolphins are signaling they don't trust their QB to win them games via the air. They want to become a run-first offense.
Tua Tagovailoa needs to prove he can win with his arm
It's an unfair amount of pressure to place on a young quarterback. However, it's the brutal reality of Tagovailoa's situation. There's already plenty of rumors circulating that Miami plans to target QB Deshaun Watson again this upcoming offseason.
If Tagovailoa wants to stick around in Miami, he must prove the Dolphins front office/coaching staff wrong. He needs to show he can consistently win games with his arm, with or without a strong run game.
All stats courtesy of Pro Football Reference.