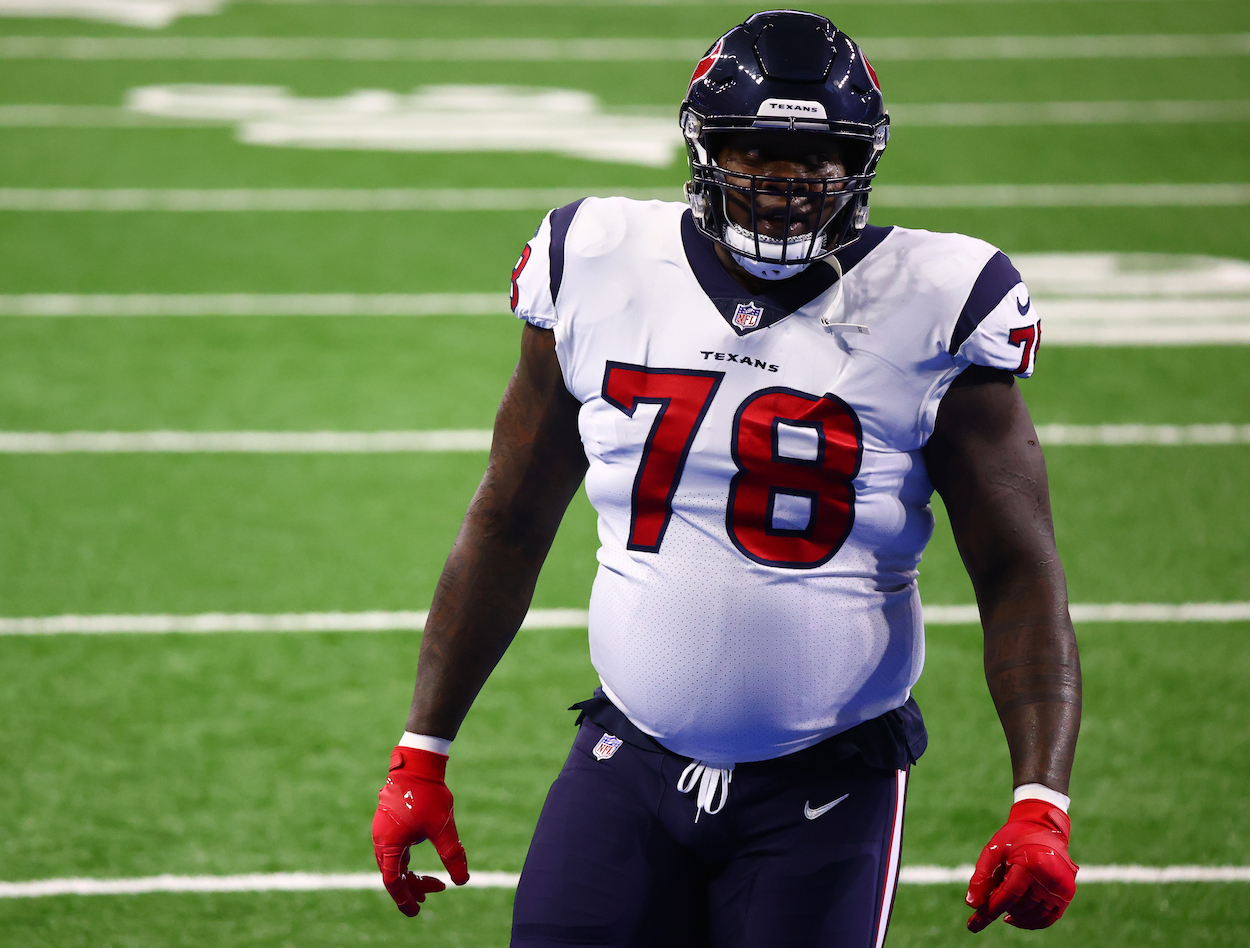 The Dolphins Need to Pursue 'Inevitable' Trade Candidate Laremy Tunsil
The Miami Dolphins would be wise to look at trading for an old friend in Laremy Tunsil as they look to beef up their offensive line this offseason.
The Miami Dolphins need to completely overhaul their offensive line this offseason. Regardless of how you feel about quarterback Tua Tagovailoa, it's impossible to get a good read on his abilities with such a putrid group of blockers in front of him.
Tagovailoa spent most of his 2021 campaign running for his life or exclusively throwing quick slants and curls in an attempt to get the ball out as fast as humanly possible. It's not a recipe for success in today's modern game.
The Dolphins have plenty of cap space and are expected to be active in free agency for veteran line help. However, they'd be wise to poke around the trade market as well, specifically looking at a familiar face in Laremy Tunsil.
Laremy Tunsil being traded is 'inevitable'
Laremy Tunsil was part of a blockbuster trade package between the Houston Texans and Dolphins several years ago as the Texans attempted to surround quarterback Deshaun Watson with as much talent as they could. Fast forward to 2022, and the roles are reversed. The Dolphins are the franchise looking to add veteran talent around their young QB while the Texans are in full rebuild mode.
It rarely makes sense for a team to trade away a true franchise left tackle. However, according to Mike Ginnitti (@spotrac on Twitter), a deal involving Tunsil "kind of looks inevitable right now."
With Houston still unsure what the future looks like for Watson, it seemingly wants to continue down the path of losing and accumulating draft capital. The roster is pretty bare at the moment. It's certainly not hard for the Texans to justify trading veterans for draft capital this offseason.
The Dolphins need to be all over this trade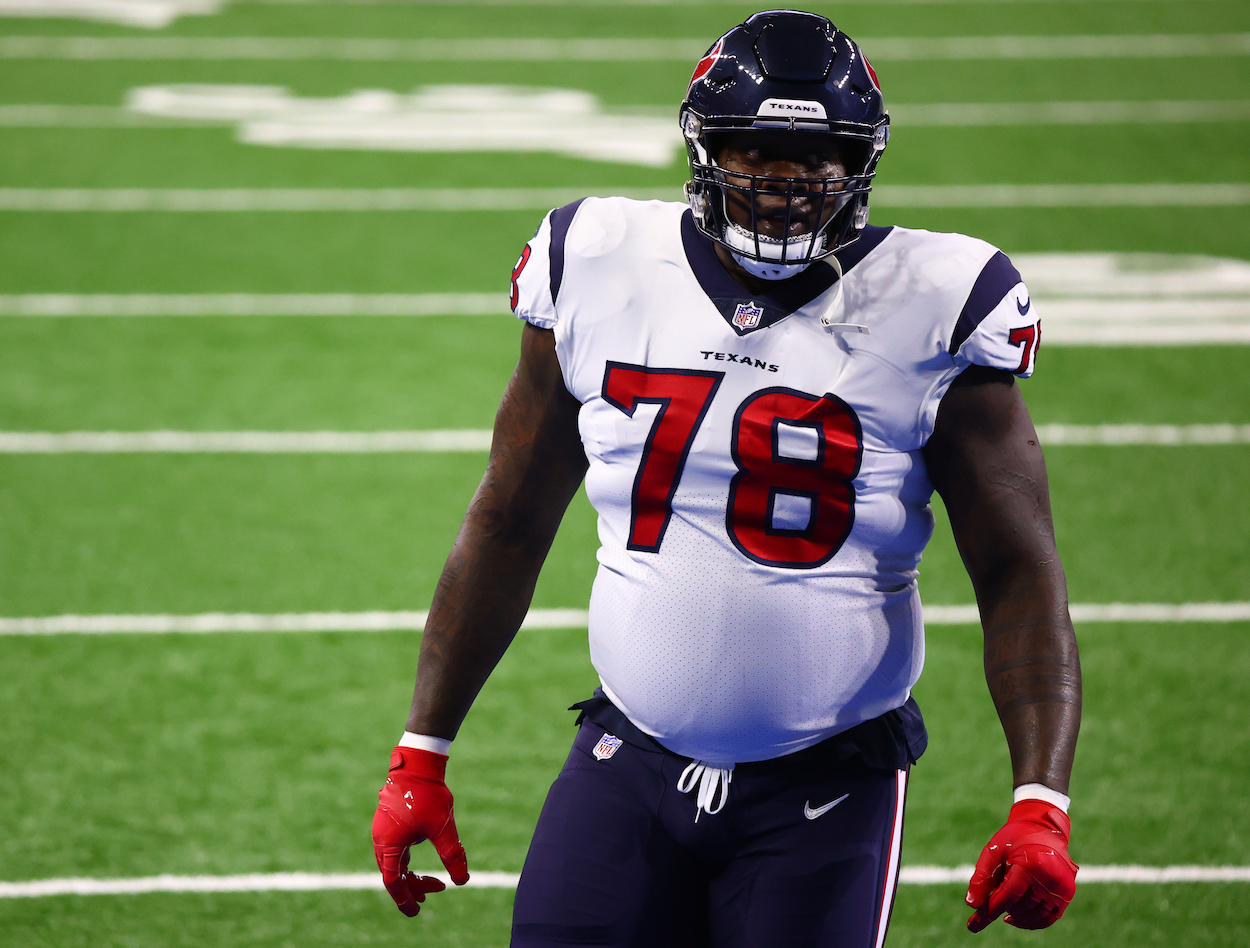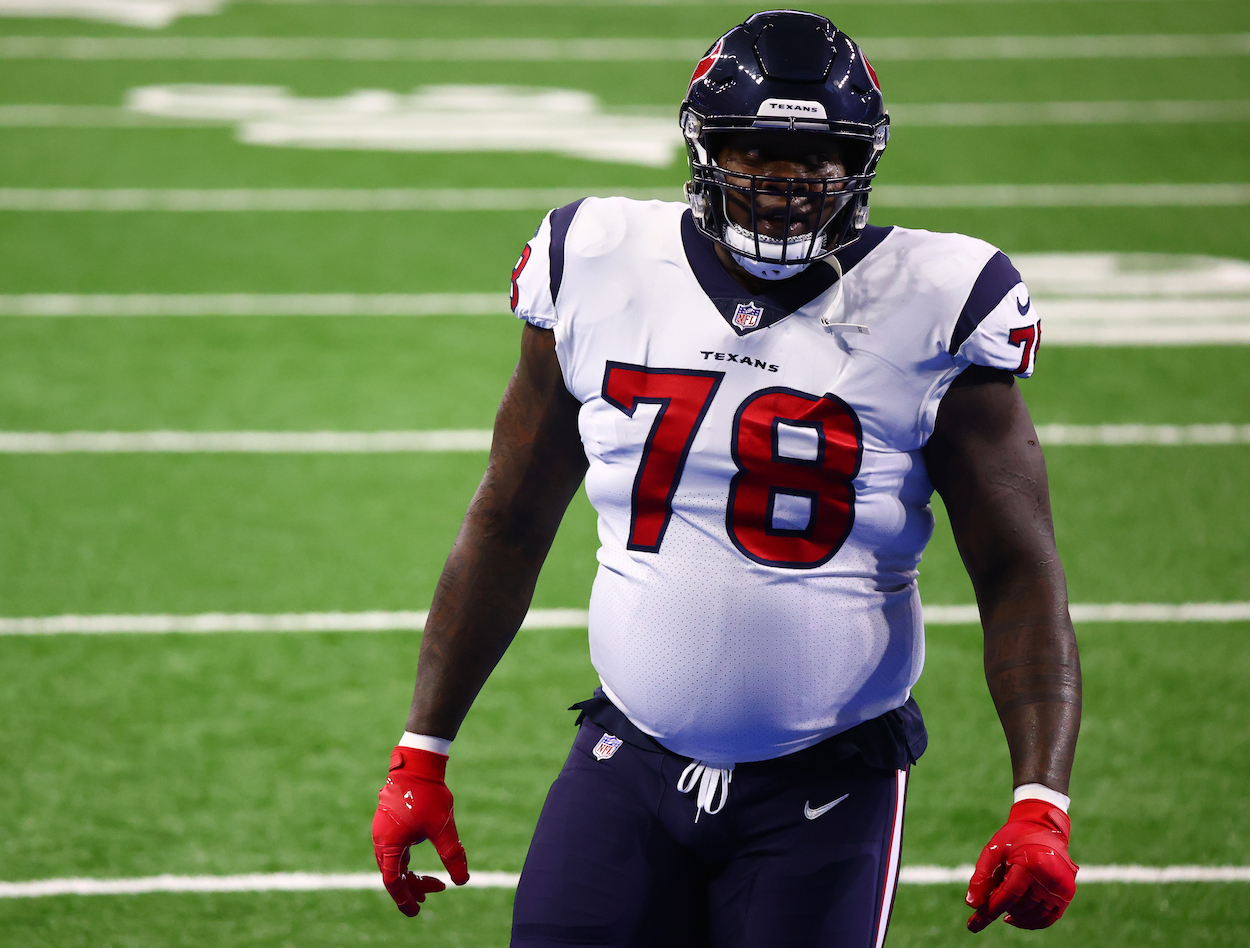 If Tunsil does end up hitting the trade block this summer, the Dolphins need to be the first team to put a call in for him.
Sure, it'd be a tad awkward for Tunsil to be traded back to Miami after several seasons in Houston. However, the Texans have a completely reshaped front office, and the Dolphins are in an entirely different state of mind. They want to be a consistent playoff threat moving forward. A 27-year-old Tunsil gets them closer to that goal.
As long as there's no bad blood between Tunsil and Miami, this is a trade that makes sense for all involved parties. The Dolphins would likely have zero issues offering the No. 29 overall pick in the 2022 NFL Draft to get this deal done.
The Dolphins can't bank on free agency filling all of their needs
The pushback to trading a first-round pick for Tunsil is that top free-agent LT Terron Armstead has been frequently mocked to the Dolphins this offseason.
Why give up a first-rounder for a LT when you can sign one in free agency?
The problem with this logic is that there are zero guarantees Armstead will sign with Miami this offseason. Almost every team in the NFL will be interested in him this offseason. This includes the Cincinnati Bengals, who have just as much cap space as the Dolphins.
Left tackle is too big of a need for Miami right now. If they can fill the position by rescuing Tunsil from Houston, they need to do it.
Like Sportscasting on Facebook. Follow us on Twitter @sportscasting19.