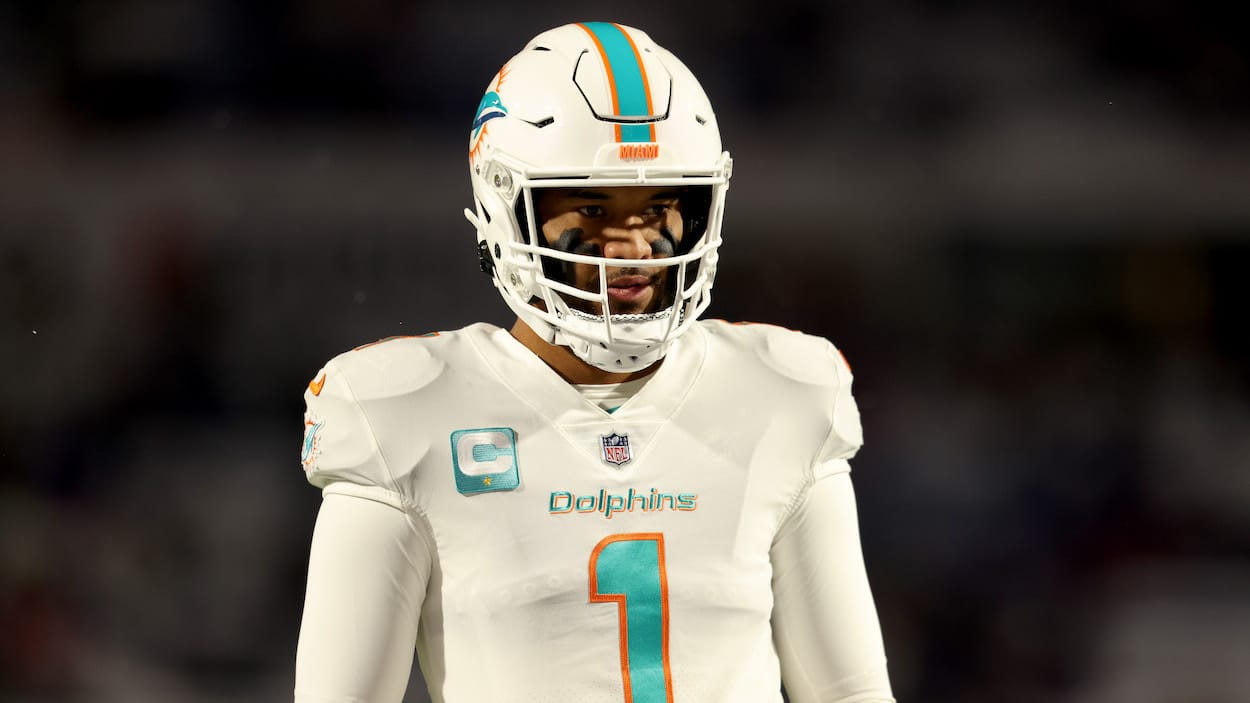 Dolphins' New Defender DeShon Elliott Disrespects Tua Tagovailoa By Recruiting Lamar Jackson
DeShon Elliott has only been on the Dolphins a few days but he's got the attention of Tua Tagovailoa now with his tweet about Lamar Jackson.
New Miami Dolphins safety DeShon Elliott didn't take long to draw attention on his new team. The former Detroit Lions safety signed with the Dolphins on March 15, and just 12 days later, he started a firestorm on social media. Elliott decided to publically recruit Lamar Jackson to join him in Miami following the Baltimore Ravens QB's trade request. Unfortunately, Elliott didn't consider one thing before he did this: The Dolphins already have a franchise quarterback in Tua Tagovailoa.
DeShon Elliott is going to have a problem with Dolphins QB Tua Tagovialoa
When an NFL defender signs with a new team, especially one in another conference, it's understandable they may not know all their new team's offensive personnel.
However, you'd think a safety (or anyone, really) would be familiar with their new team's franchise quarterback.
That's why it was so strange when new Dolphins defender DeShon Elliott wrote, "#ComeToTheDolphins" while retweeting an ESPN post about the public trade request from Lamar Jackson. Elliott deleted the tweet within a half hour of sending it, but as we all know, the internet never forgets.
Elliott's tweet was a horrible look from a player just joining a team with a tenuous quarterback situation. Tua Tagovailoa was a top-five draft pick and just starting to come into his own last season, leading the league in Quarterback Rating (105.5), yards per attempt (8.9), and yards per completion (13.7). He also has an 8-5 record as a starter.
The problem is he had at least two (documented, and probably three) concussions last season, and his career could be in jeopardy if he suffers any more head injuries. Despite this fact, the Dolphins picked up his fifth-year option, which means Tua will make $9.6 million this season and $23.1 million in 2024.
That is a serious commitment from a team to a player whose career could be cut short at any moment. But apparently, DeShon Elliott thinks the team should cut bait now and trade for Lamar Jackson.
The Dolphins already made their quarterback plans for 2023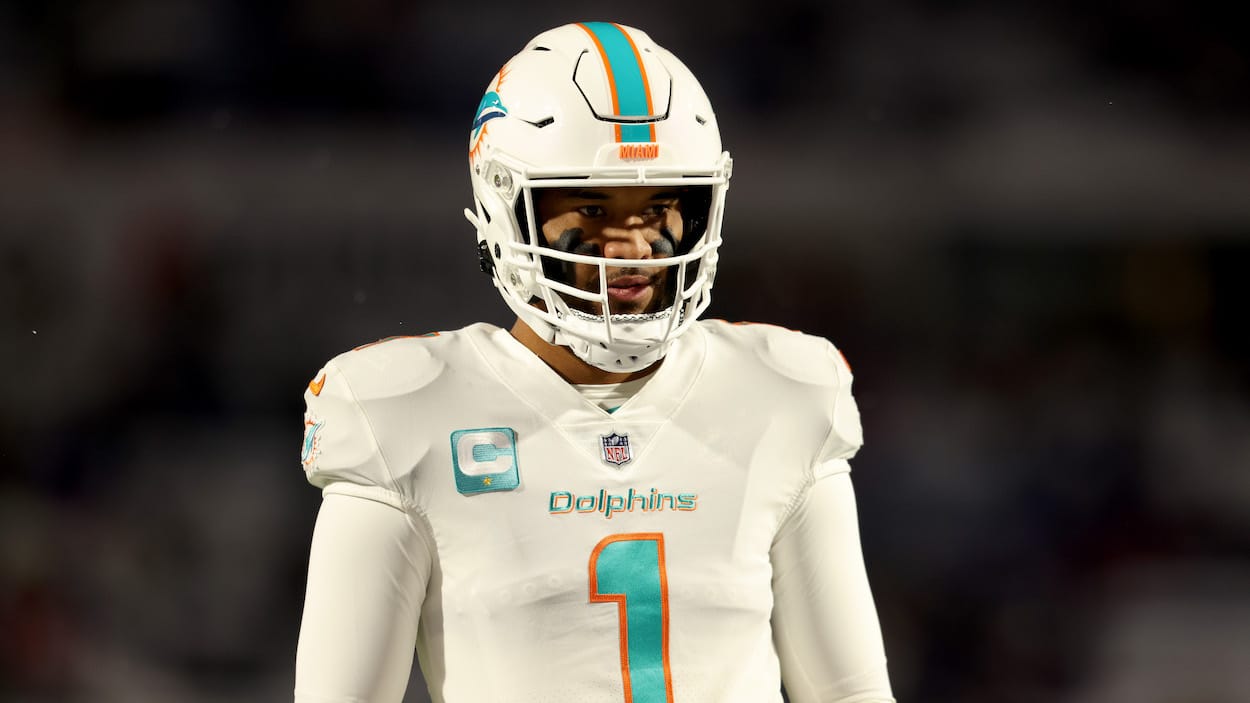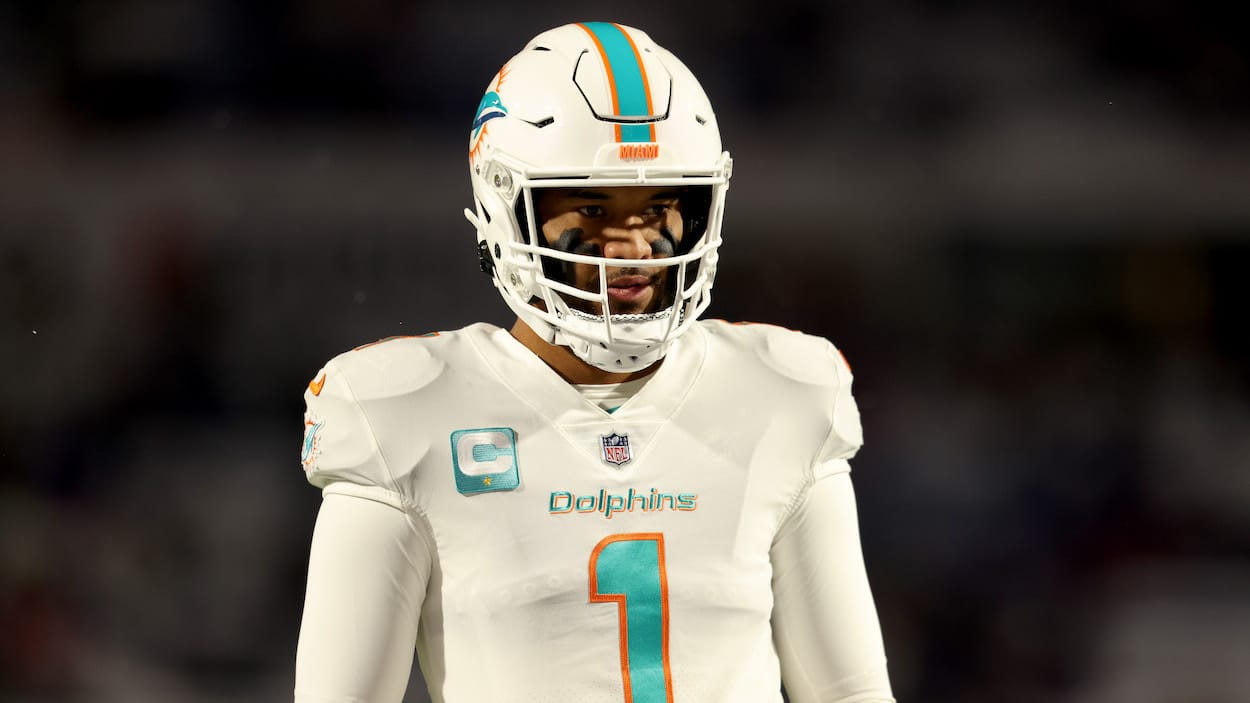 While the DeShon Elliott tweet is a bad look for the newest Dolphins defender, the sentiment of his now-deleted post doesn't seem to be the feeling in the team's facilities.
When head coach Mike McDaniel came to South Beach last offseason, his first order of business was to pour all his love, support, and confidence into his young signal-caller. Under Brian Flores, Tua Tagovailoa went in and out of the starting lineup and never established a strong foothold in his first two seasons.
McDaniel's confidence paid off, and Tua had an excellent season. The only problem is — and it is a massive one — the multiple traumatic brain injuries.
Even with the risk, the Dolphins committed to the QB for at least the next two seasons by picking up his fifth-year option. However, they also covered their bases wisely by signing former New York Jets QB Mike White to a two-year, $8 million deal.
White is the perfect signing for the Dolphins' quarterback situation. He's good enough to win games if he has to start, but not so good that he'll truly compete with Tagovailoa. And financially, the deal is easy to carry and get out of after this season if necessary.
The current Tua Tagovialoa-Dolphins situation is nerve-racking for the team and its fans. Still, if the QB can stay confident and, most importantly, healthy, Miami can be a contender next season.
What the franchise doesn't need is a borderline starting safety undermining any of that by recruiting Lamar Jackson on Twitter. Bad job, DeShon Elliott.