Dolphins Reach New Lows That Prove There are More Issues than Tua Tagovailoa and not Even Deshaun Watson can Fix it
The Miami Dolphins were one victory away from a playoff spot last December. Somehow, that same Dolphins' team has just one win through the first seven weeks of the season and have been floating around the idea of trading quarterback Tua Tagovailoa.
The offense has struggled immensely, and the defense is far from where they were last season. By now, everybody knows about the Deshaun Watson trade rumors involving Miami, which could happen at any second.
But, there are far more issues surrounding this team than Tagovailoa and head coach Brian Flores could be running out of time in Florida.
The Dolphins struggles are real and aren't going away anytime soon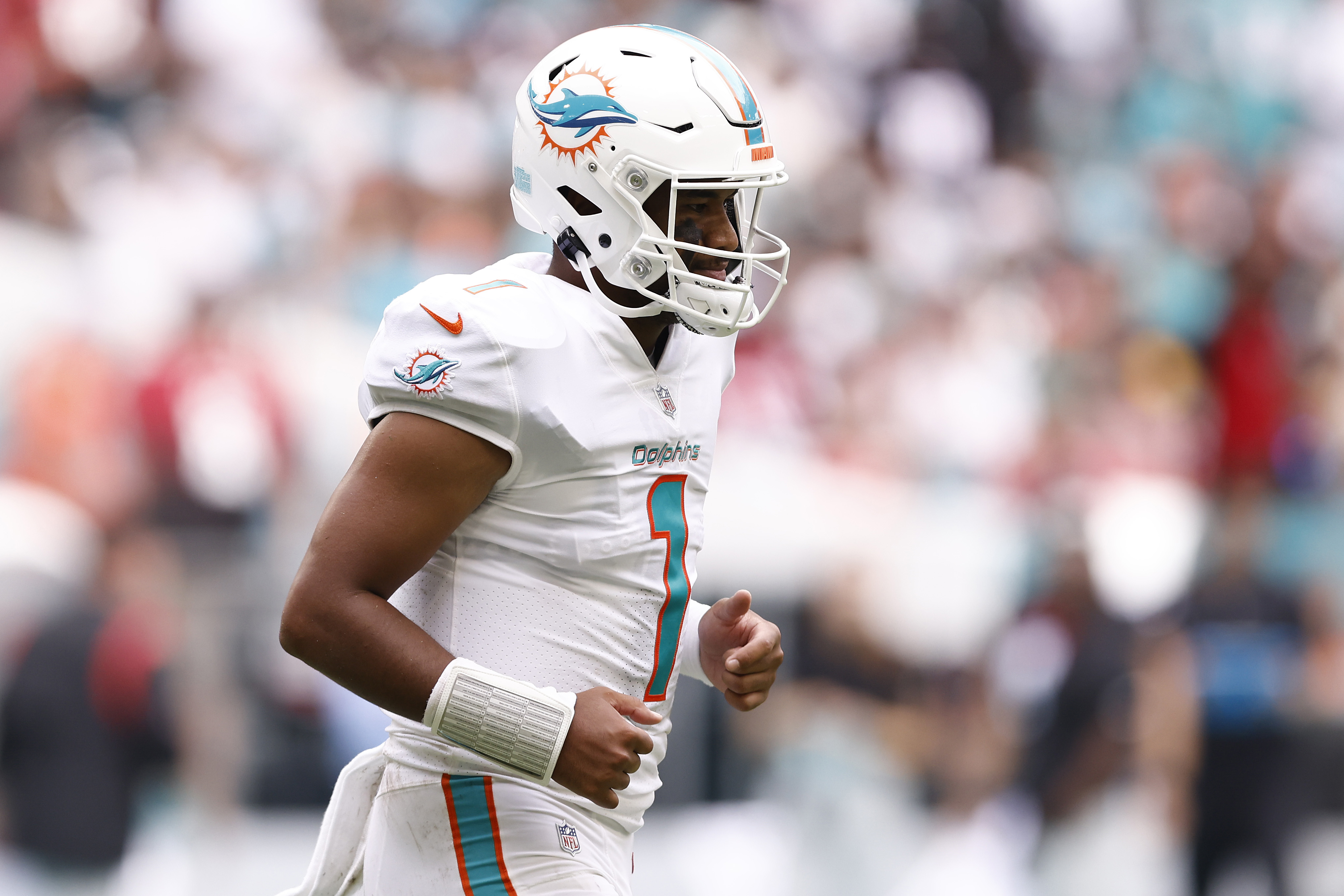 It isn't just the offense. But, let's start there.
The numbers are not good. Miami sits 29th in points per game, 20th in passing yards, and second to last in rushing yards through the first seven weeks. They have struggled to move the ball, although part of that is due to Tua missing some time with an injury and Jacoby Brissett not picking up the slack.
The team's leading receiver is a tight end, Mike Gesicki, who has 427 yards and two scores. However, rookie Jaylen Waddle has picked up the pace and is right behind. The Alabama star has a team-high 44 catches and 384 yards with three scores and should surpass Gesicki pretty soon.
But the running game has been bleak. Myles Gaskin leads the way with 243 yards but no scores on the ground. Malcolm Brown has seen more work lately but is still at just 125 yards and one measly rushing score.
The Dolphins have scored just three times on the ground — two of those from the quarterback position. The offensive line isn't doing Tua many favors, either. He has been sacked five times in just four games, and Brissett hit the ground 12 times in four games — with two games of three sacks.
The Dolphins offense has many problems, and while the Deshaun Watson rumors continue to circulate, even he won't be able to fix the other issues on this offense.
The Miami defense has not helped the cause
Defense wins championships, right?
Well, Miami's defense has not been good at all. 25th in interceptions, 27th in sacks, and second-to-last in points against. None of those numbers are encouraging, and the six straight losses have caused significant concern in Miami.
In the past two weeks, this team has dropped games to the Jacksonville Jaguars and Atlanta Falcons. Next up is the Buffalo Bills before an easier time against the Houston Texans.
Miami's defense has given up 20 or more points in all but one game — the one being the first week in a victory against the New England Patriots.
There are many issues across this roster, and it is hard to imagine that Miami was one victory away from an AFC playoff spot less than a year ago.
This situation needs a massive overhaul and not even Deshaun Watson can fix this
While adding Watson in a hypothetical trade would be a plus, he cannot even fix this team. Tua has picked it up over the past two weeks, and the questions around Watson's legal issues are still foggy on his playing status.
The defense and offense need work, and head coach Brian Flores might be in for a rude awakening if this team can't get back on track.
Things could continue to get dicey in Miami if they can't fix this, and while Tua has struggled a bit, there are many other issues than a second-year starting quarterback.
Stats Courtesy of Pro Football Reference
RELATED: Deshaun Watson Has Reportedly Not Been Traded to the Miami Dolphins Yet Because of the Uncertainty Surrounding His Legal Issues