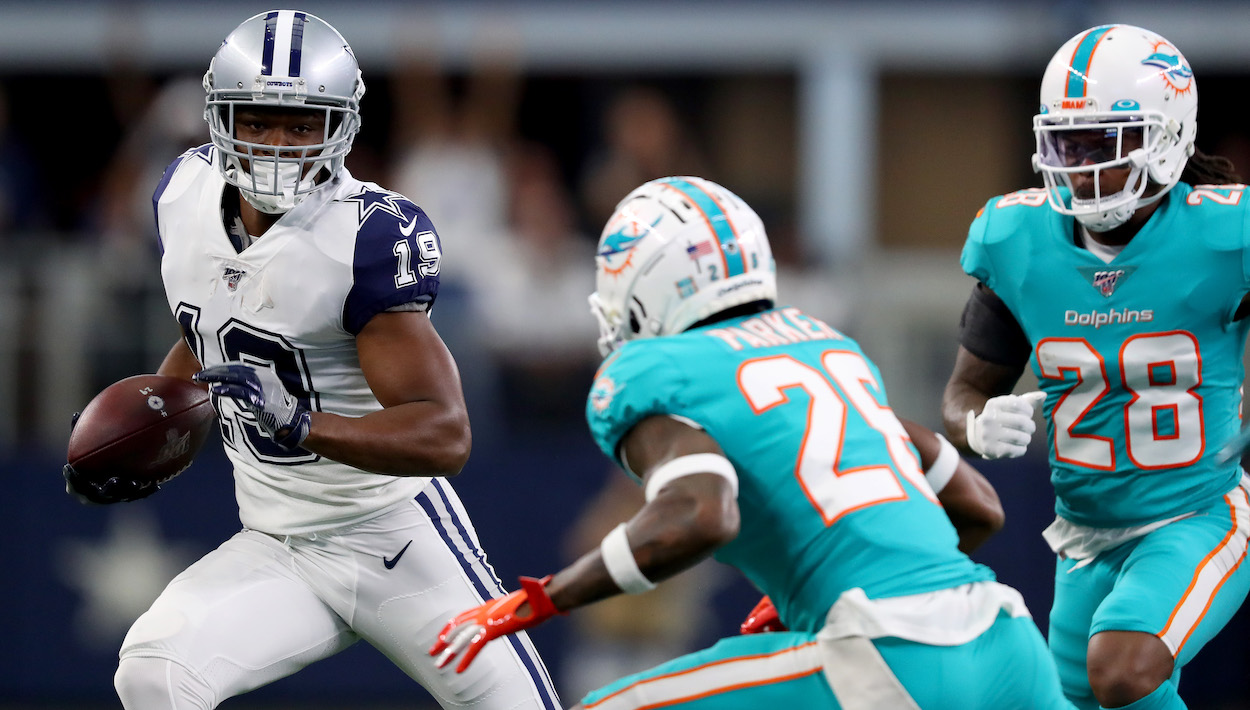 The Dolphins Should Aggressively Pursue Soon-to-Be-Cut Amari Cooper
The Miami Dolphins would be wise to committ some of their open cap space to soon-to-be-released veteran wide receiver Amari Cooper.
It was an inevitable outcome considering the Dallas Cowboys' woeful cap situation, but now it's official. The Cowboys are planning on releasing veteran WR Amari Cooper, allowing him to the open market as an unrestricted free agent. Several teams are expected to be interested in the four-time Pro Bowler. However, the Miami Dolphins (with their league-high cap space) should be the ones pursuing him the most aggressively.
The Dolphins desperately need help at WR this offseason, and they have the money to make it worth Cooper's time.
Why adding Amari Cooper makes sense for the Dolphins
First things first, the Dolphins are expected to commit most of their $63.3 million of cap space (Over The Cap) toward the offensive line in free agency. They also have to deal with impending free agents Mike Gesicki (TE) and Emmanuel Ogbah (DE). However, that doesn't mean they shouldn't be interested in the WR market as well.
Outside of rookie Jaylen Waddle, the Dolphins struggled to find consistent production at the WR position in 2021. This made life extremely challenging for third-year QB Tua Tagovailoa, who was already dealing with one of the worst offensive lines in football.
Miami does have veteran WR Devante Parker on the roster. However, he's really started to regress over the past 18 months and never developed a solid on-field rapport with Tagovailoia.
The Dolphins need another weapon alongside Waddle, and while the 2022 draft class is deep at WR, it'd make a lot more sense to land a guy with experience as a certified number one option. Cooper fits the bill. At times, he was a WR1 with the Cowboys and the Las Vegas Raiders.
Why joining the Dolphins makes sense for Amari Cooper
Cooper has yet to win a Super Bowl during his NFL career. He might be more interested in joining a team closer to contending this offseason. However, if he's still searching for one last payday before entering the tail end of his playing days, signing with Miami makes perfect sense.
As previously mentioned, the Dolphins have a league-high $63.3 million in open cap space this offseason and can easily justify spending a portion of that on an elite WR.
Cooper could likely negotiate a three or four-year deal worth anywhere from $10 to $16 million per season. A lot of people forget that Cooper is just 27 years old. The Dolphins shouldn't think twice about committing money to him over several seasons.
Miami needs to commit to its plan of building around Tua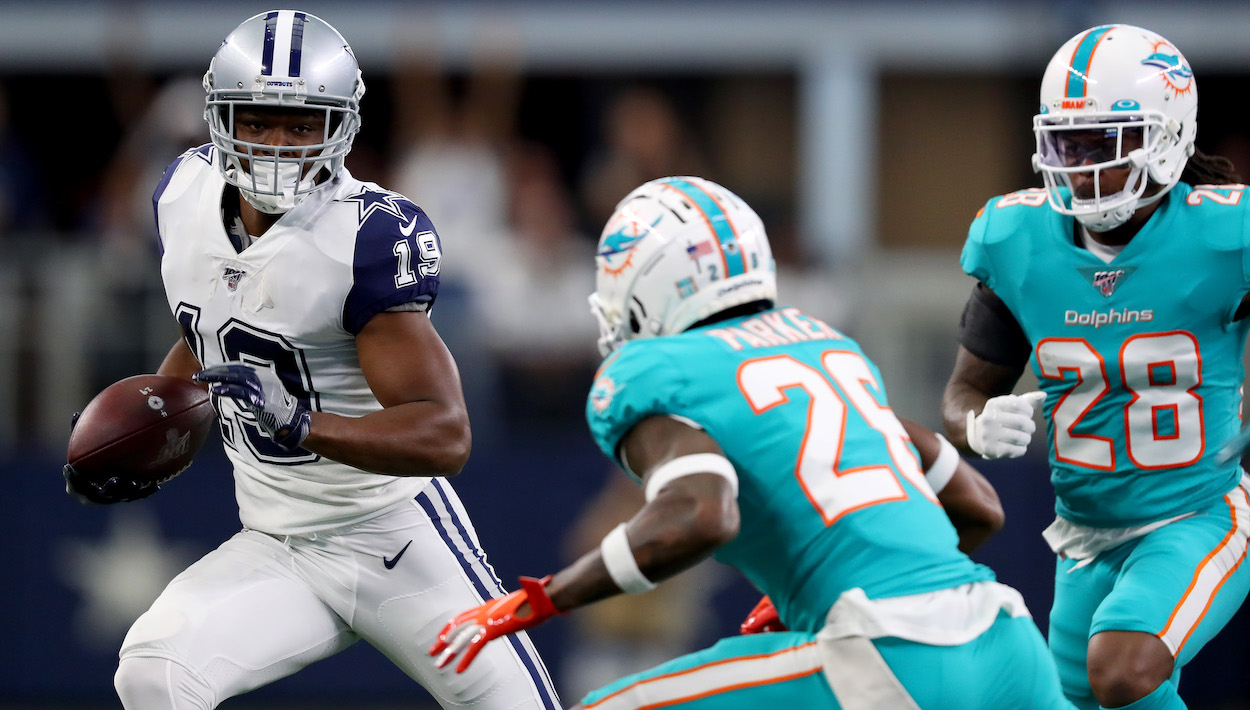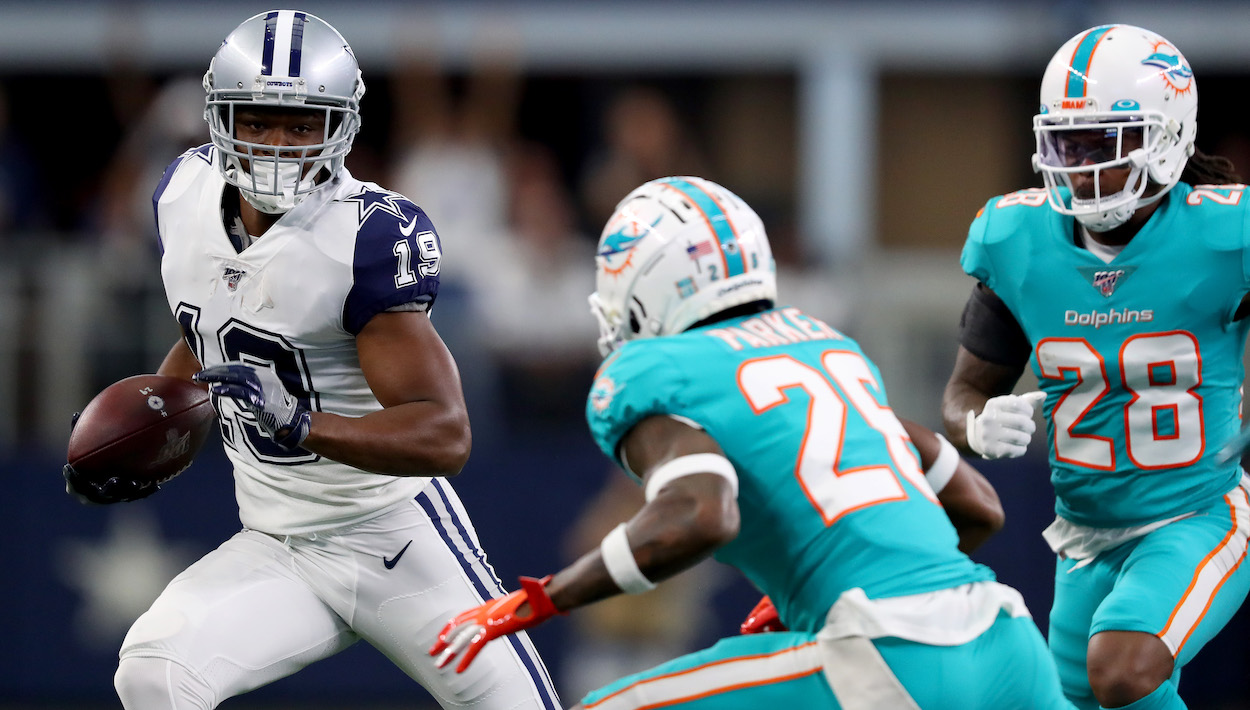 Lofty contracts being handed out to WRs may scare some Dolphins fans. However, the Miami front office needs to commit to the plan they've been championing around all offseason long.
The Dolphins are reportedly committing all their attention and focus toward Tagovailoa being the franchise quarterback. If this is the case, they need to provide him with as many weapons as humanly possible moving forward. Waddle was a great start, but Cooper adds another dynamic to the Miami offense.
A one-two punch of Waddle and Cooper, combined with the improved play-calling skills of first-year head coach Mike McDaniel, puts Tagovailoa in a solid position to succeed compared to his first two seasons in the NFL.
It's a risk worth taking, no matter how you slice it.
All stats courtesy of Pro Football Reference.