Dolphins Star Jason Taylor Shares the Biggest Regret of His NFL Career: 'Maybe I Missed the Boat'
In a position that doesn't always get the accolades it deserves, Jason Taylor was one of the best linebackers in NFL history. For 14 years, Taylor punished NFL offenses, becoming one of the league's most vocal leaders. However, as he reflects on his Hall of Fame career, Taylor has some regrets about his playing days.
Jason Taylor's NFL journey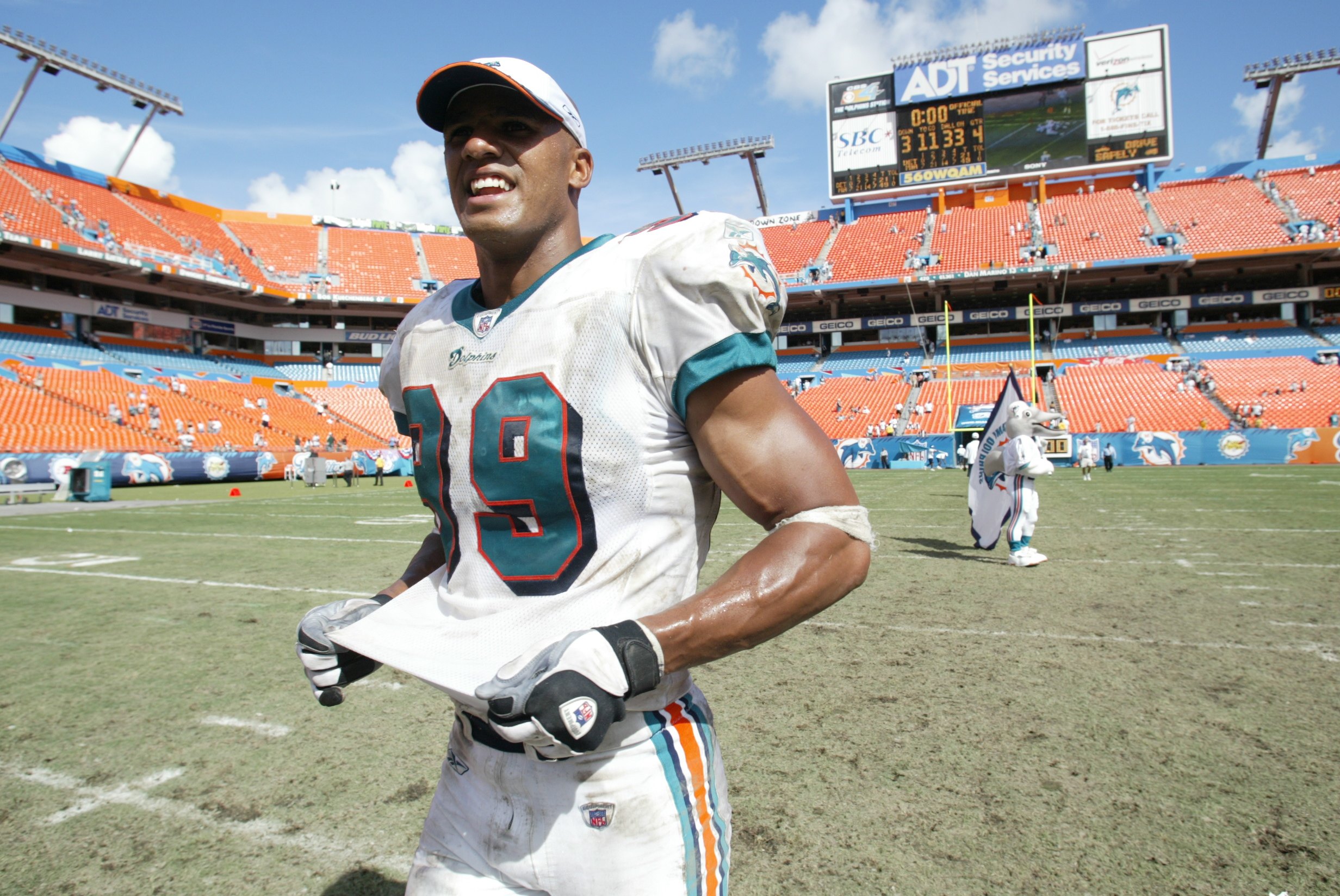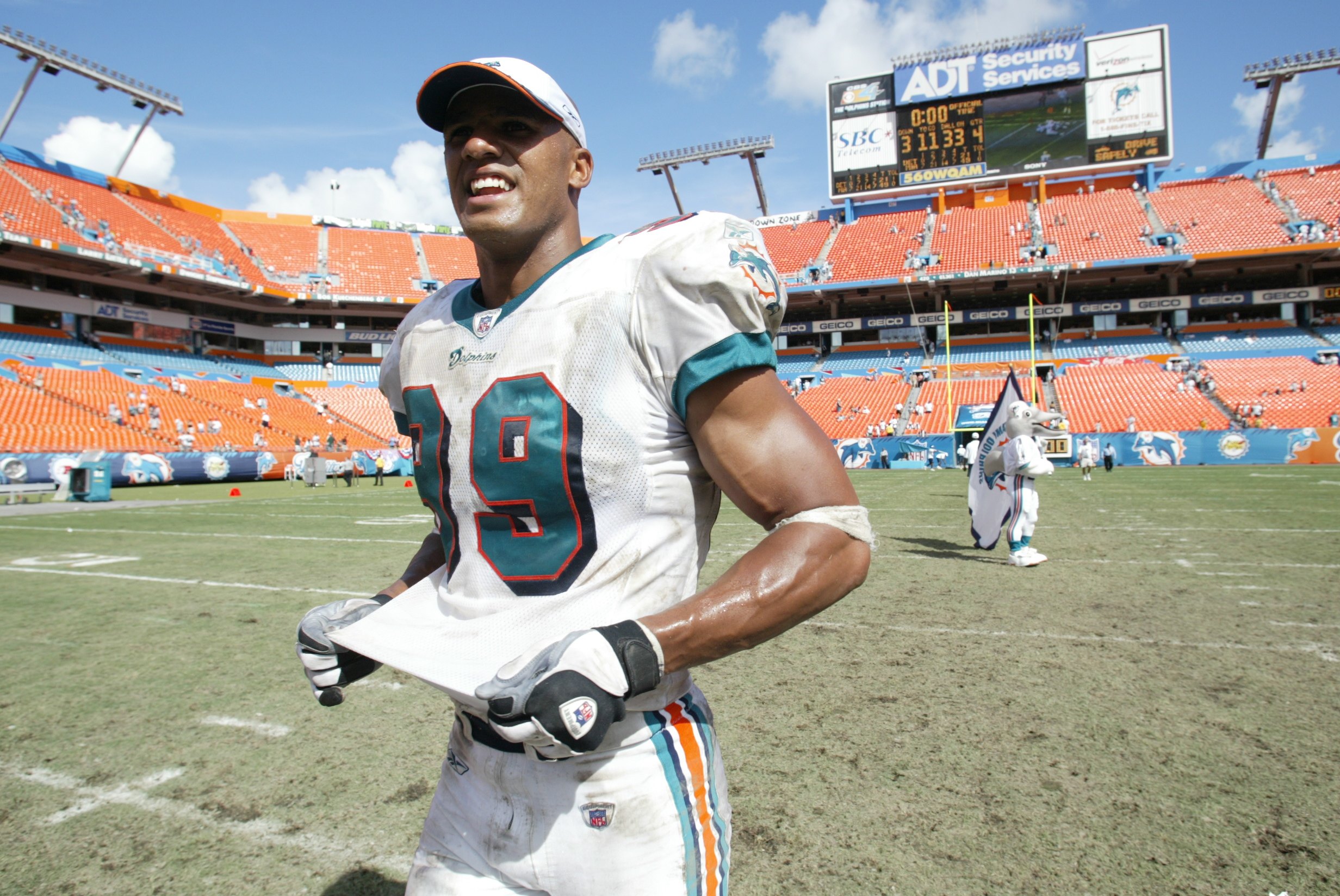 For a linebacker out of Akron to reach the status of a Jason Taylor means they put in work and showed the football world that one doesn't need to be a quarterback to impact the field. Although the Akron Zips never boasted a winning record with Taylor on the field, their defense was all the better for his presence. 
However, after four years with the college football program, Taylor took his talents to the next level. Banking on the fact that he was one of the best linebackers in the country during college, Taylor trained for the NFL. By the time that the 1997 NFL draft came along, the Miami Dolphins took him 73rd overall, and his life was never the same after that. 
With an aging Dan Marino getting ready for retirement and a new crop of talent, the Dolphins had some good years for Taylor's introduction into the NFL. Still, they never stretched their decent records into any form of playoff success. It wasn't for lack of effort on Taylor's side, however. By 2000, he was one of the best linebackers in the NFL, making his first of three All-Pro teams.
Taylor embodied the tough play that came with the Miami Dolphins culture. By 2002, he was on another level, dulling out 18.5 sacks and 70 tackles for his second All-Pro team. After his third All-Pro season in 2006, things went downhill. Taylor left Miami twice before calling it a career in 2011 after spending much of the season on the bench. Although he never won a Super Bowl, he made it into the Hall of Fame. 
However, if he could do it all over again, Taylor would appreciate his playing days a little more. 
Taylor shares his regrets
Taylor was always a competitor. From basketball to football, he gave his all. It's why he became a household name from the linebacker position. Without any playoff success, however, Taylor didn't see his career as a success. His lack of Super Bowl rings ate at him more than any accolades he received. Now he says it made him loathe his job, according to the Miami Herald.
"I tell my kids, I tell the kids I coach, if I could go back and do it over, I'd enjoy the process more. I never enjoyed the process because I was so focused on the destination, on winning a championship. So you kind of miss the journey sometimes."
Some players are perfectly content without a Super Bowl if they are getting paid and performing at a star level. Taylor, however, needed victory to feel complete. That victory never came, and in hindsight, he now hopes 
"The good times, the crappy times, the locker room times, the bonding times of sitting around," Taylor said. "Even the grind. I'd enjoy it more. I think maybe I missed the boat a bit on the process… Little stupid stuff that you take for granted every day during your career. And then it's over. I miss those times."
Looking back, there's things that Taylor wishes he could have changed, but years removed from football, he's still making a difference today. 
What is Jason Taylor up to?
Jason Taylor is now a full-time father, but his football days are not entirely behind him. Now in his mid-forties, he's not going to take the field as a player any time soon, but he's spent several years coaching at St. Thomas Aquinas. The high school program already boasts the like of the Bosa brothers and several other NFL notables, but now it's a Taylor family business. 
Now that Taylor's sons, Mason and Isaiah, are teenagers, they are playing under their father at St. Thomas Aquinas, reports Max Preps. They hope to follow in their father's footsteps. However, the most valuable thing that Taylor can teach his sons might be to learn the things he didn't when he was in the NFL.