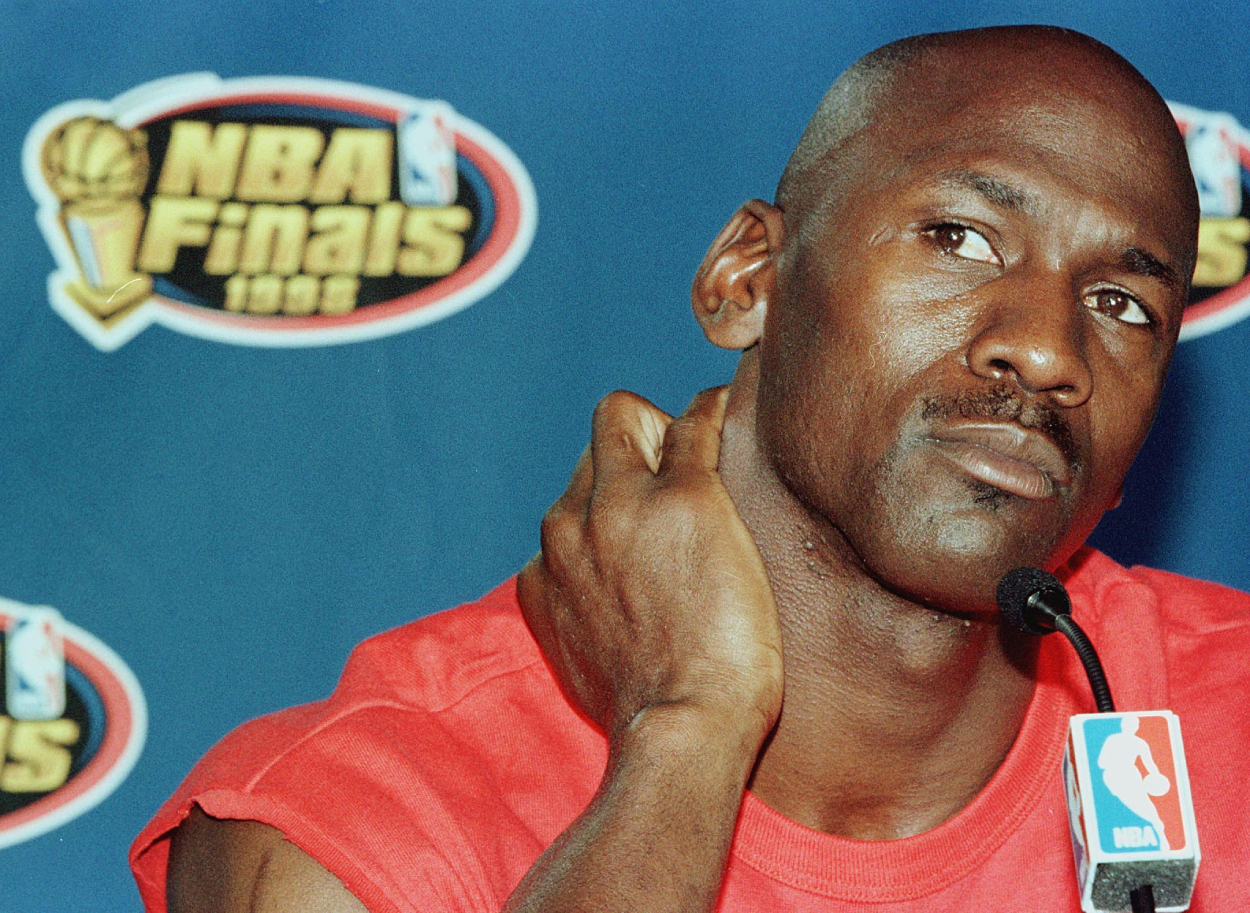 Dominique Wilkins Shuts Down Popular Michael Jordan Misconception
Michael Jordan was known for always talking trash during his NBA career. However, his former foe, Dominique Wilkins, recently shut down that popular notion.
Michael Jordan's hyper-competitive personality is why he's the legend he is today. He wanted to beat everyone at everything during his career and didn't care how others perceived him. His intensity, in turn, led to His Airness taking part in some epic trash talk throughout his years on the court.
However, Jordan's former NBA foe recently shut down the notion that he frequently talked trash to his opponents. While reliving their iconic battles, Dominique Wilkins said Jordan didn't routinely trade verbal shots with him.
Dominique Wilkins said Michael Jordan didn't frequently talk trash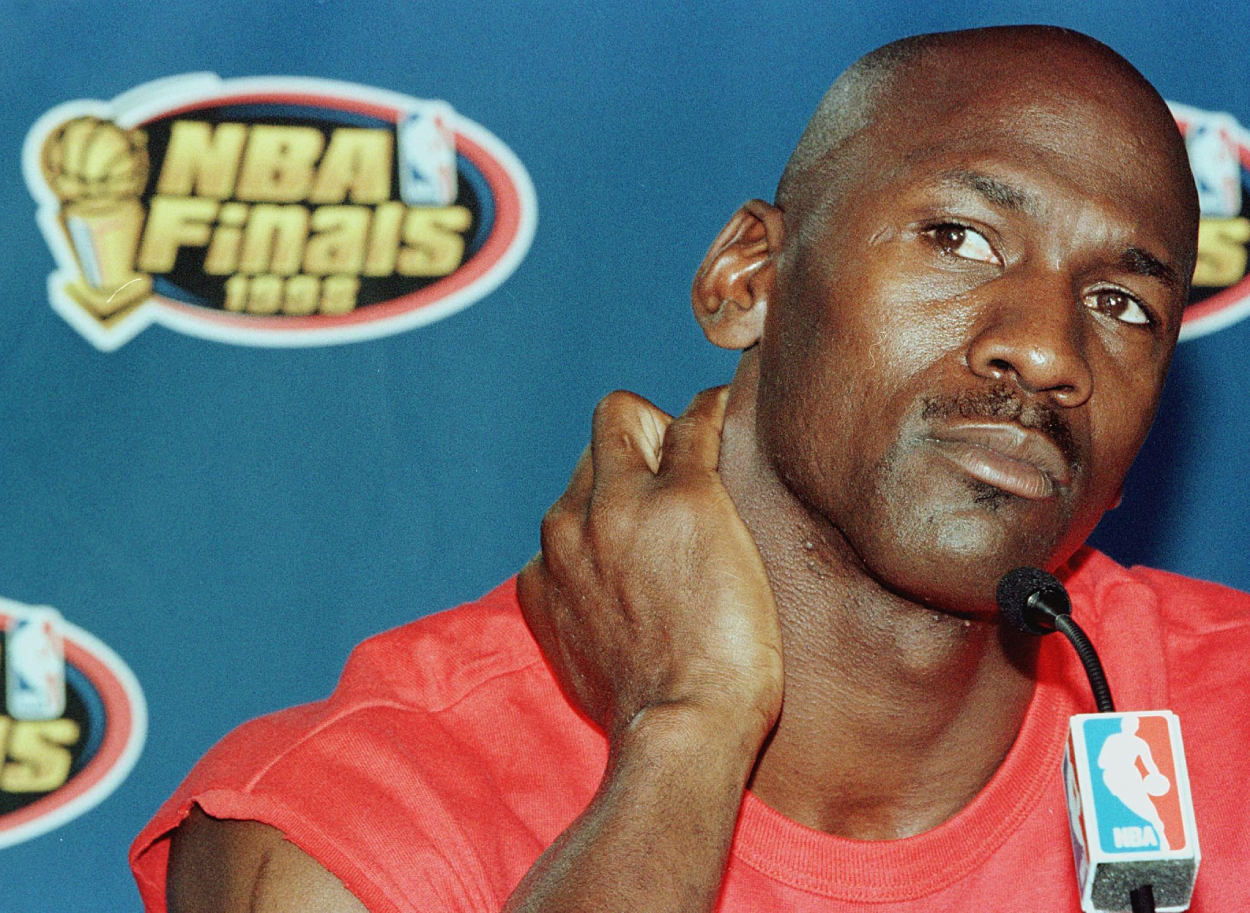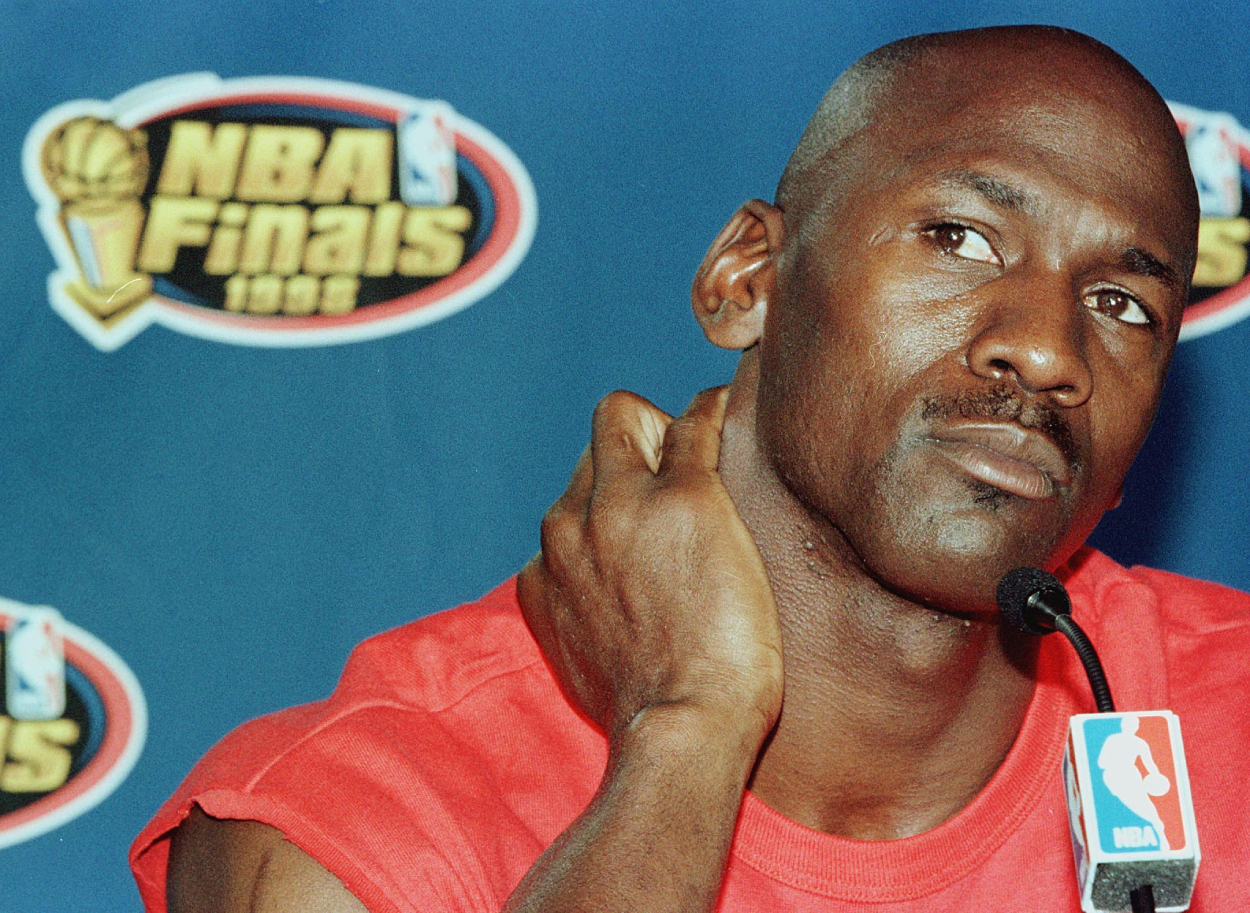 There are some incredible stories about Michael Jordan talking trash to anyone and everyone. He once used a few simple words to shut down a Washington Wizards teammate during practice; Jordan even challenged former U.S. president Bill Clinton while playing golf.
But apparently, MJ was about quality over quantity.
"Mike get under your skin; he might say a little bit, but he wasn't a big-time trash talker. He didn't have to be," Dominique Wilkins said on the April 14 episode of The Dan Patrick Show. "If he talked trash, it was trying to get in your head, or [to] somebody he didn't like. But other than that, nah, he didn't talk a lot."
Perhaps Jordan only traded verbal jabs when he felt it was necessary.
Or maybe he just didn't talk much trash to Wilkins because of how dominant the Atlanta Hawks legend was during their careers.
Dominique Wilkins had some epic battles with MJ
Not too many players were close to the level Michael Jordan played at during his career. He could afford to get under the skin of his opponents because they wouldn't play better than he did.
However, Dominique Wilkins won the NBA scoring title in 1985-86 with 30.3 points per game, and he averaged 28.2 points between 1985 and 1993. Maybe, Jordan didn't want to poke the bear too much, especially considering the intensity of their battles.
"Of all the guys I played against, probably the most fun guy to play against was Michael Jordan," Wilkins said earlier in the interview. "He raised your level of play. … I was excited to play against him, so it was fun to go against a great player like [him]. Of course, the competitive level is a whole different level because we were very competitive. We wanted to kick each other's butts, there's no question about that. So, we had some fierce, fierce games that we played against each other throughout our career."
The games were fierce, indeed. According to StatMuse, Jordan averaged 31.6 points in 45 head-to-head matchups with Wilkins, and the latter recorded 29.8 points per game. In 1986, Wilkins had a game against MJ in which he dropped 57 points, nine rebounds, and four assists. Later that season, Jordan recorded 61 points and 10 rebounds against Wilkins and the Hawks.
"[The] atmosphere; that's what basketball's about, to play against somebody like that," Wilkins said.
Whether they talked trash or not, Michael Jordan and Dominique Wilkins gave fans a show whenever they faced each other on the court.
Stats courtesy of Basketball Reference