Don Hasselbeck Began an NFL Legacy That Changed His Family Forever
The NFL has zero room for sentimentality. You either keep up or wash out. That's why many generations of one family making it into the NFL is rare. The Hasselbecks are one of those families. The most famous NFL player with that surname, quarterback Matt Hasselbeck, started for the Seahawks and ended his career backing up Andrew Luck. Another son, Tim Hasselbeck, played for seven NFL teams from 2001-07.
The legacy began a generation earlier, with their father Don Hasselbeck. Here's how this former NFL player, who exited the league disaffected with the game, ended up with two sons making it to the highest level.
How Don Hasselbeck wove football into the family roots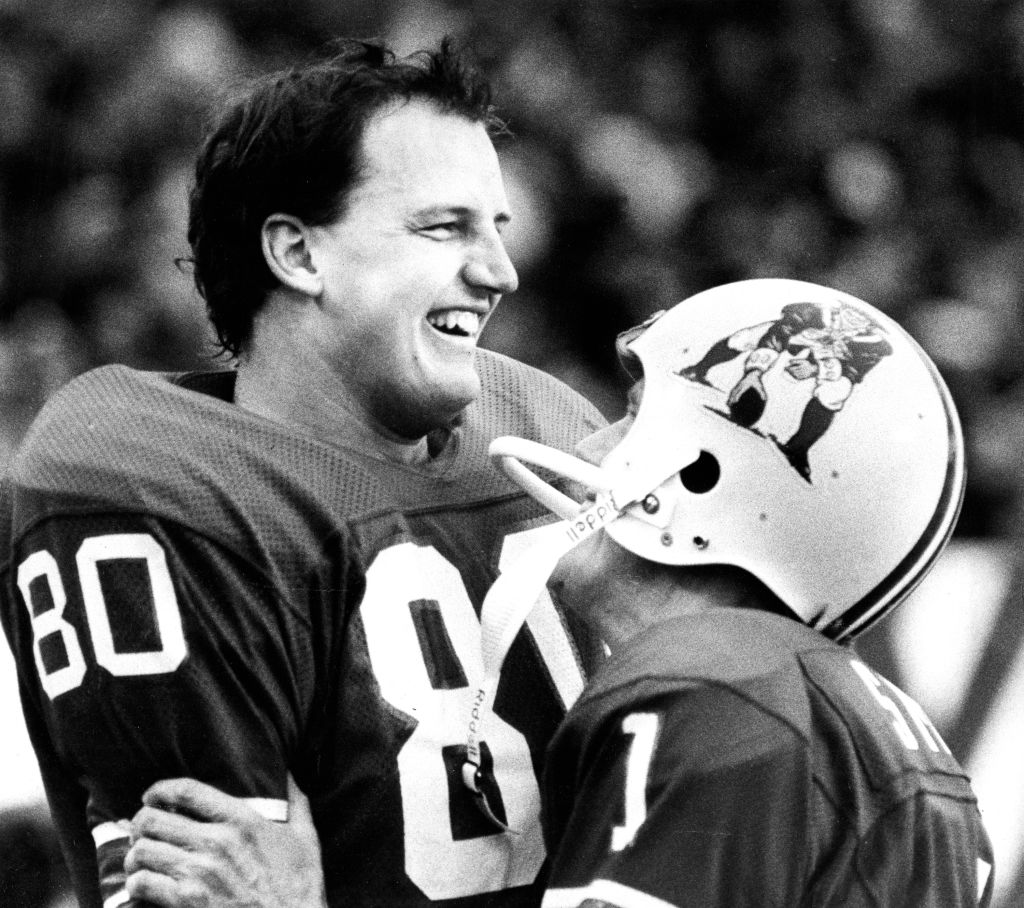 The Hasselbeck family's football history begins with Don. He emerged as a high-school football star in Cincinnati, Ohio, capable of starting at both tight end and defensive tackle. Recruiters followed him in the latter half of his time at the school, and he eventually settled on the University of Colorado.
There, Don focused on starting at tight end. Over his four years with the Buffaloes, he totaled 50 receptions for 612 yards and ran in three TDs. That performance was big enough to get him selected in the second round of the 1977 NFL Draft.
Don put in seven years with the New England Patriots, then spent the latter half of his career moving between the Raiders, Vikings, and Giants in quick trades. His career stats, according to Pro-Football-Reference, are that of a journeyman TE. Across 123 games, Don totaled 107 receptions for 1,542 yards and ran for 18 touchdowns.
He also achieved one feat most NFL players never do: He helped win Super Bowl XVIII during his year in Oakland. Even with that rare feat, he wrapped up his career somewhat alienated from the game due to witnessing so many injuries occur in real-time.
Don nearly stopped his children from following in his footsteps
Don loved football. But when the time came to decide whether his three children should follow in his footsteps, he hesitated. In the NFL, reports The New York Times, Don saw firsthand the life-altering injuries that can occur. He wanted to put their safety first. But his sons, Matt, Tim and Nathanael, all wanted to be like their dad.
"How'd we end up playing football? It's because of our dad," Tim Hasselbeck said told the Indianapolis Star. "If our dad had been a cop, we'd probably all be cops." Don relented, and the three boys entered Pop Warner football.
All three played through college. Nathanael put in two years as a defensive back at Boston College before becoming a real estate agent. Tim made it to the NFL and served as a backup QB for seven years. And Matt, of course, headlined as quarterback for the Seattle Seahawks from 2001-10. He wrapped his long career with the Colts in 2015.
Is there a future for the Hasselbeck NFL dynasty?
The Hasselbeck dynasty made it across two generations. Is a third in the future? It isn't entirely clear yet.
Tim Hasselbeck has two boys and one girl, reports Good Housekeeping. His sons, born in 2005 and 2009, are too young to read NFL hopes from for now. But if his kids are anything like Matt's, we'll likely hear more about their athletic ambitions in the coming years.
Matt Hasselbeck has three children. His son born in 2005, Henry, isn't quite proven NFL material just yet. His daughters Annabelle and Mallory, however, are both commits for Boston College's lacrosse team. If the NFL isn't quite a given at this point, one thing is clear: Athletics are a tradition carried forward by this next generation of Hasselbecks.