Don Nelson Is the Winningest Coach in NBA History but Doesn't Have a Championship
Don Nelson is one of the best regular-season coaches in NBA history. His postseason record is less pristine. Nelson's teams were influential and entertaining, but they could never get over the line in the playoffs. Why did his teams fall short in the biggest moments? And does Nelson have any legacy in modern basketball?

'Nellie Ball' changed what NBA offenses could look like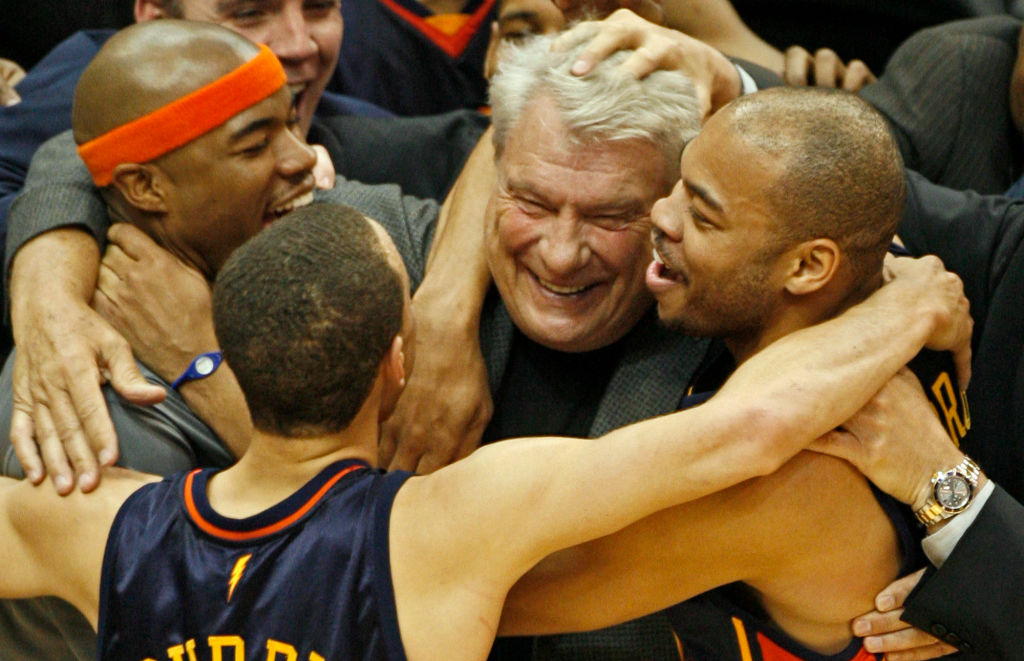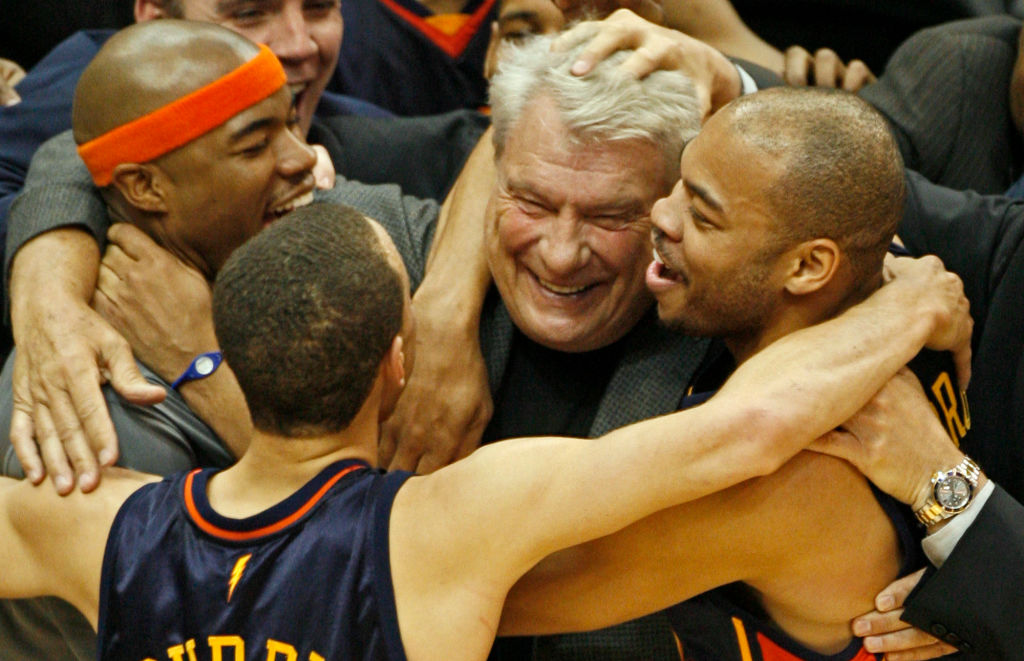 Don Nelson's coaching style was a sign of the future, even if the results were a little underwhelming. After retiring as a player — the Boston Celtics retired his No. 19 jersey — Nelson became an assistant coach for the Milwaukee Bucks in 1976. Then, he took over as the head coach after the incumbent Lee Costello resigned.
As Nelson got more comfortable with his role — and after being granted general manager duties a year later — he began to remake the roster with his vision. The type of basketball Nelson believed in, which became known as "Nellie Ball" boggled minds at the time, but will sound familiar to anyone whose watched the modern NBA.
He introduced the idea of a point forward, a wing player tasked with running the half-court offense. To create spacing and force mismatches, he would tell his center to stay out of the lane during most sets. Both of these ideas are now fundamental to how the best teams are playing. It's easy to think that small ball and five-out basketball are new inventions, but Nelson's Bucks were playing this way over three decades ago.
Nelson's new style got impressive results. The Bucks won over 50 games for seven straight years. Nelson earned Coach of the Year honors in 1983 and 1985. Despite all those wins, Milwaukee never made it to the NBA Finals. 
Why did Don Nelson's teams struggle in the playoffs?
Those years in Milwaukee became endemic of Nelson's entire coaching career. Nelson has more wins than any NBA coach ever. (Even his New York Knicks team had a 34-25 record before he resigned.) But success in the latter rounds of the playoffs remained out of reach.
He never made it to the NBA Finals from the sidelines. The reasons for that are mainly down to circumstances outside of Nelson's control. He joined the Golden State Warriors after resigning from the Bucks job. His system enabled the 'Run TMC' era to entertain Bay Area fans.
But they only won one playoff series before the core of Tim Hardaway, Mitch Richmond, and Chris Mullin broke up when Richmond moved in a trade. Nelson built another young team centered around Chris Webber, but Webber forced a trade to Washington after his rookie year. Nelson resigned a year later. 
After coaching in New York for a short time, Nelson moved to the Dallas Mavericks. The team finished under .500 for three years before winning over 50 games for four straight seasons. Steve Nash and Dirk Nowitzki (both acquired through trades by Nelson) formed a formidable partnership, but they only got to the Conference Finals once.
In a loaded Western Conference, they twice lost to the San Antonio Spurs. There's no shame in losing to peak Tim Duncan or the other excellent teams on that side of the bracket. "Nellie Ball" did have its drawbacks, however. Defense was never a strongsuit of Nelson's teams, and the lack of 
There's also the fact that Nelson's teams were never defensive juggernauts, and his methods filtered throughout the rest of the league over time. After returning to Golden State for four years — his team upset the one-seeded Dallas team he helped build in the first round — Nelson retired in 2010. 
Nelson appears to be comfortable with his place in history
Nelson was an innovator. His laid back nature makes for an interesting comparison to Phil Jackson. But where Jackson linked up with Michael Jordan and created the most iconic dynasty in NBA history, Nelson's teams never got over the hump. None of this seems to bother him, however. Retirement seems to be suiting Nelson just fine. 
He currently lives in Maui with his wife, where they run a farm that grows weed, flowers, and coffee. He also hosts a poker game in his house with luminaries such as Willie Nelson, Woody Harrelson, and Owen Wilson. One time, they played with a dead guy
If that doesn't scream "chill guy at peace with his life", then nothing does. Nelson might not have won the big one as a coach, but he's clearly content with how everything played out.