Why Donald Trump May Be Breaking up LeBron James and the Cleveland Cavaliers
There is no shortage in drama around the NBA. With the playoffs underway, many feel that this is going to be the first time in four years that the NBA Finals don't feature another matchup of the Golden State Warriors and Cleveland Cavaliers. In fact, with Cleveland somewhat off their game, this could be the first time since 2009-10 that LeBron James fails to make a trip to the finals.
And with free agency looming for James, who had an absurdly good season at the age of 33 with 27.5 points, 9.1 assists, and 8.6 rebounds per game, the rumors are flying that he could be leaving Cleveland once again. There has even been a recent suggestion that Donald Trump could play a role in what happens with LeBron and the Cavaliers this summer. Let's take a look back at James' recent history with his team, what the future may hold, and that insane Trump rumor.
LeBron returns to Cleveland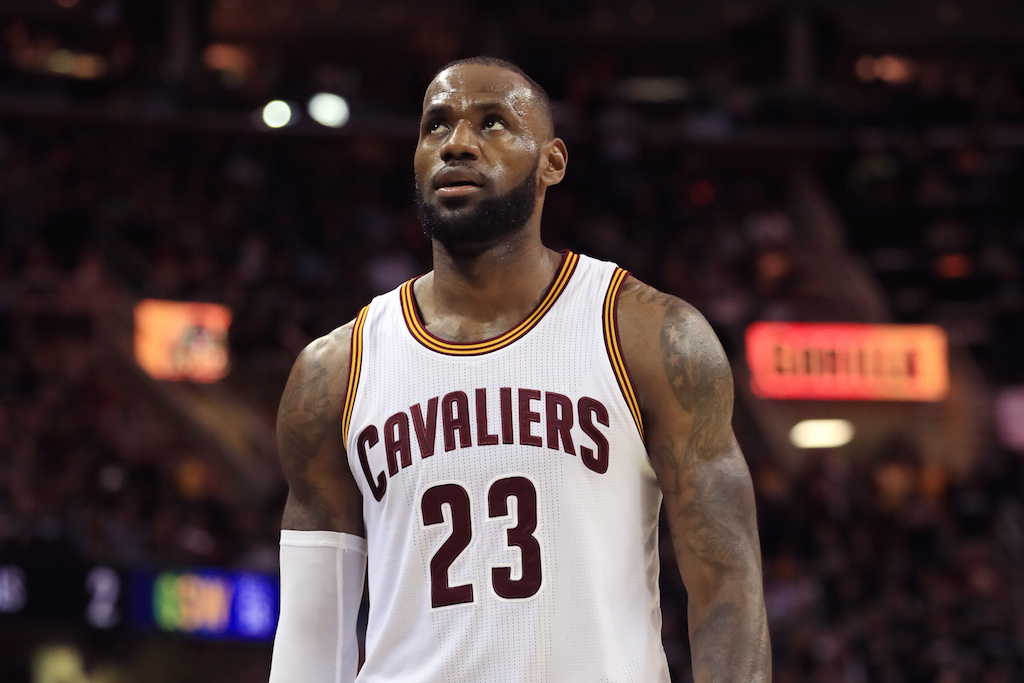 After originally leaving the Cavs in 2010 to play with the Miami Heat, LeBron went on to make four straight NBA Finals appearances and win his first two championships. But after the 2014 season, he made the decision to return home. In a piece in Sports Illustrated, James made his case for sticking around in Cleveland for good.
I always believed that I'd return to Cleveland and finish my career there. I just didn't know when. After the season, free agency wasn't even a thought. But I have two boys and my wife, Savannah, is pregnant with a girl. I started thinking about what it would be like to raise my family in my hometown. I looked at other teams, but I wasn't going to leave Miami for anywhere except Cleveland. The more time passed, the more it felt right. This is what makes me happy.
There's no guarantee that now, just under four years later, anything has truly changed in LeBron's mind. But the rumors suggest things may be a little different.
Next: Things started slowly
Problems with the roster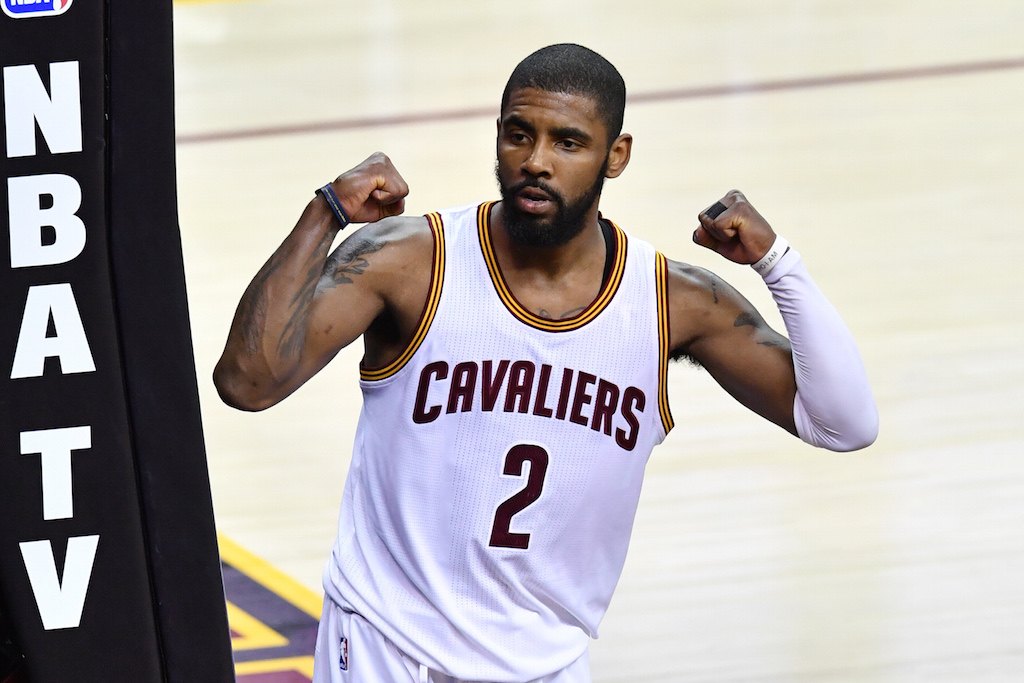 Under first-year coach David Blatt in 2014-15, the Cavs had a bit of trouble adjusting from being a perennial lottery team to competing for a championship with the best player on the league on the roster. Kyrie Irving, then in his fourth season, was just 22 and had never been on a team that won more than 33 games. Kevin Love, acquired from the Minnesota Timberwolves, had also never played on a team that finished above .500.
The opening night starting lineup featured James, Irving, and Love in addition to a 23-year-old Dion Waiters and a quickly declining Anderson Varejao. They started just 19-20, but rushed to the finish line in the second half of the season and finished 53-29. The Cavs made it all the way to the NBA Finals, James' fifth-straight trip, but lost to the Warriors.
Next: It got better quickly.
Cleveland finally wins a championship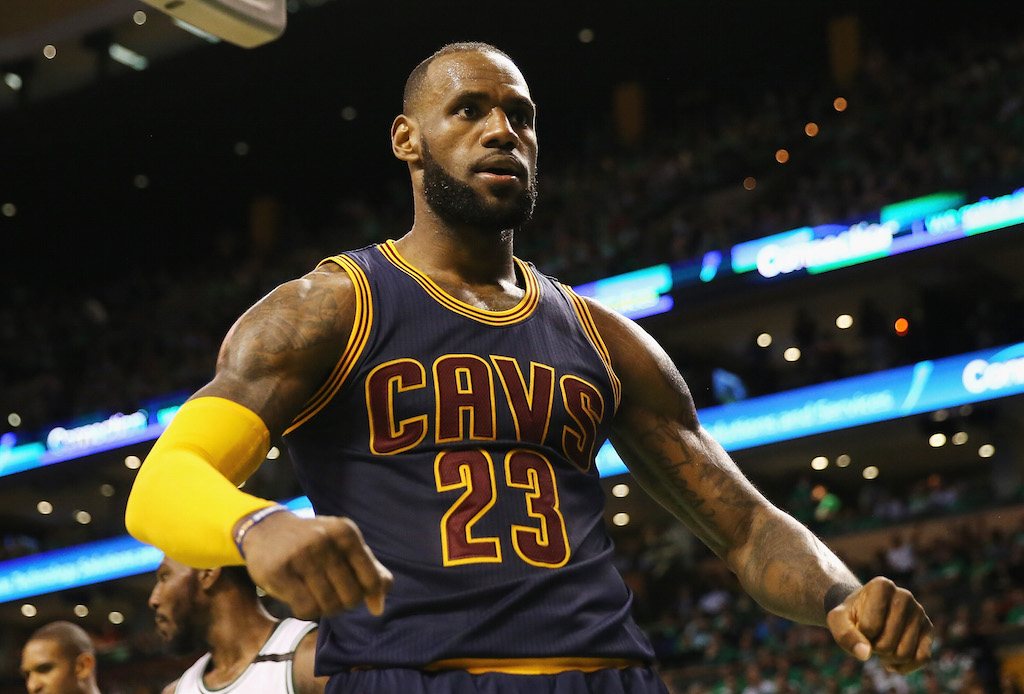 The following season, the Cavaliers fired Blatt following a 30-11 start that featured some inner turmoil. In his place, Tyronn Lue was hired. James had an excellent season, averaging 25.3 points, 7.4 rebounds, and 6.8 assists per game. What's more important is that the team really started to gel down the stretch, and they made another trip to the NBA Finals to face the Warriors.
Despite Golden State having set the new NBA record for regular season victories with their 73-9 season, Cleveland came back from down 3-1 in the finals and won their first championship in franchise history. Irving hit a huge three-pointer at the end of Game 7, and James won his third NBA Finals MVP award. But that might have been their last truly happy moment as a unit.
Next: A surprise trade shakes things up.
Kyrie Irving gets traded to Boston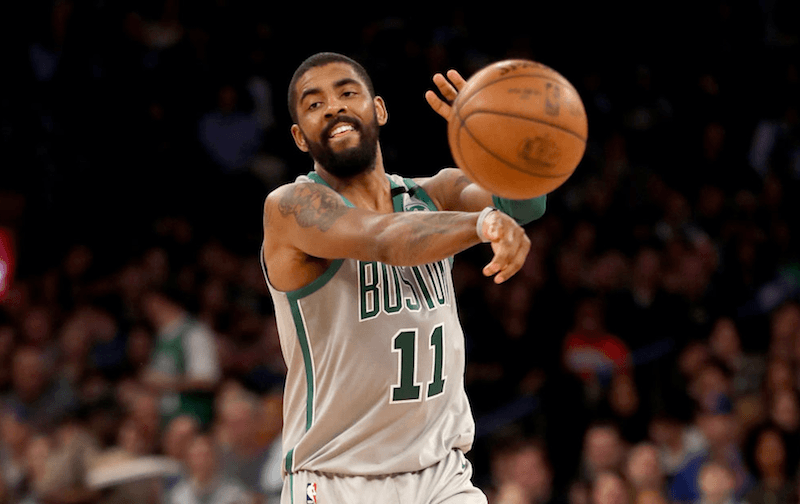 After another season and another trip to the NBA Finals — this time, another loss to the Warriors — Kyrie Irving surprised everyone by requesting a trade in the summer of 2017. The guard was coming off his very best season, averaging 25.2 points per game on 47.3 percent shooting as a 24-year-old. It seems he no longer wanted to live in the shadow of LeBron, but instead be the No. 1 option on his own team.
After weeks of rumors, the Cavaliers gave in and sent Irving to the Boston Celtics in exchange for Isaiah Thomas, Jae Crowder, and draft picks. Thomas was coming off hip surgery and would no longer be the player that averaged nearly 30 points per game the season before. The deal set the Cavaliers back in a big way, and suddenly the tumultuous tenor in Cleveland began lending to suggestions that James might leave as a free agent in the summer of 2018. And now, there's one huge rumor about why LeBron and the Cavs may split.
Next: About that Trump rumor … 
The big reason LeBron may walk away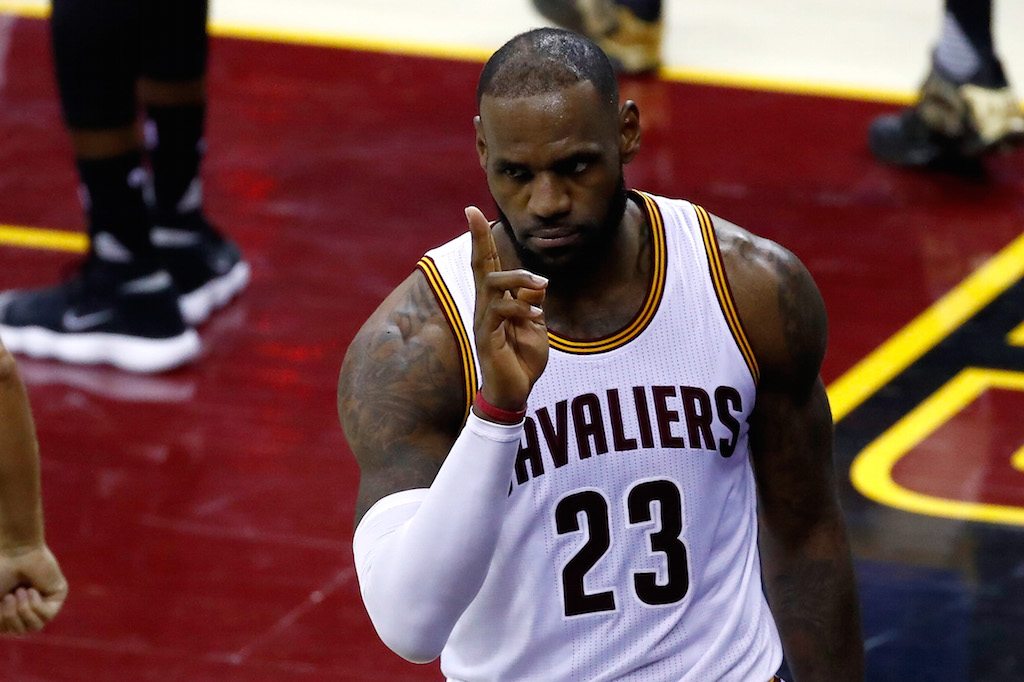 According to Chris Sheridan of NJ Advance Media, President Trump may play a role in James leaving the Cavaliers. Specifically, team owner Dan Gilbert's support of Trump may get in the way of LeBron staying in Cleveland.
The No. 1 reason why this is going to happen is because Cavs owner Dan Gilbert is a huge Trump supporter; LeBron is not. It is a matter of public record that Gilbert donated $750,000 to President Trump's inauguration fund … James, who last year called the President a "bum" on Twitter, said the climate "is hot." Going a step further, he said Trump is "someone who doesn't understand the people — and really don't give a [expletive] about the people."
It could be a stretch to suggest that the owner of the team being a Trump supporter might force James out the door. Given the demographic among the majority of NBA owners — older, white, men in the 1% — it would probably be hard for LeBron to find a team owned by a person that didn't support Trump.
Next: Things change yet again.
Major changes on the fly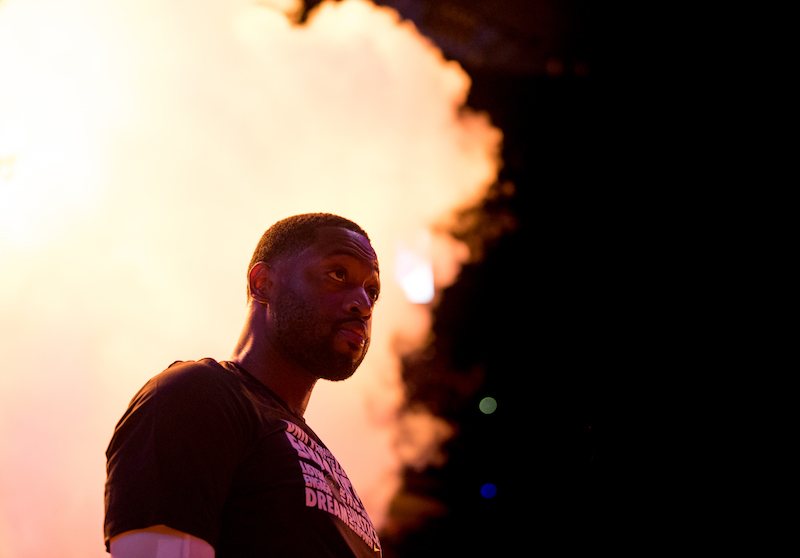 On Feb. 8, the Cavaliers were just 31-22. The Toronto Raptors had a hold on the Eastern Conference, and it wasn't looking good for James, Love, Thomas, and a supporting cast that featured the ghosts of Derrick Rose and Dwyane Wade. In an attempt to save their season — and with it, maybe a chance at retaining James — the Cavs made a flurry of trades. Out the door went Rose, Wade, Crowder, and Thomas, with key players such as Rodney Hood, George Hill, Larry Nance, and Jordan Clarkson coming back in return.
Cleveland went 19-10 the rest of the way, and it remains to be seen whether they'll make another trip to the NBA Finals or get another shot at a championship. The good news is that they have the Brooklyn Nets' draft pick, which is set to fall in the top-10. It's an asset that could help convince James of a bright future in Cleveland, or it could help them rebuild around Clarkson, Love, Nance, and Hood in his absence.
Next: Who might sign LeBron this summer?
Several teams have their eyes set on LeBron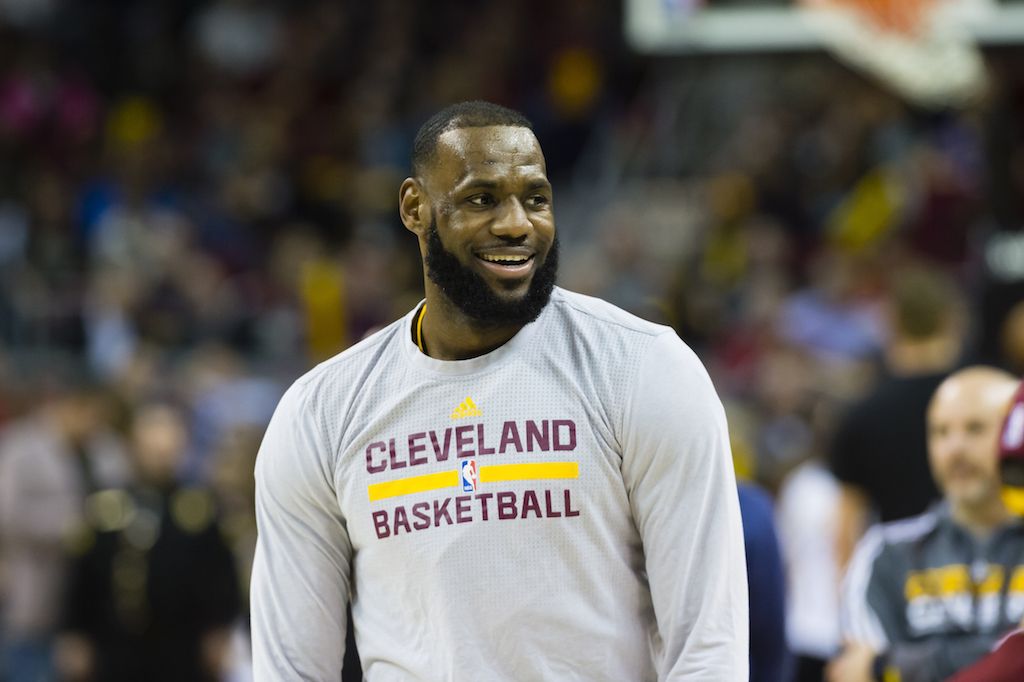 Pretty much every team with cap space has their hope on wooing LeBron James this summer. The most often mention contender is the Philadelphia 76ers, who spent years tanking to build up an impressive collection of talent. That culminated in a 52-30 season in 2017-18, finishing two games ahead of James' Cavaliers in the standings behind the impressive duo of Joel Embiid and Ben Simmons, among others.
But if Trump is supposedly a big reason LeBron wants to cut off his relationship with Gilbert's Cavs, it gets no easier with the Sixers. Although owner Joshua Harris has made political donations to Democrats in the past, he also might have to answer for his company's questionable dealings with Trump's son-in-law, Jared Kushner. Among the other teams believed to be attractive destinations for James include the Houston Rockets, New York Knicks, Los Angeles Lakers, and San Antonio Spurs.
Check out The Cheat Sheet on Facebook!