5 of Donald Trump's Favorite Sports Teams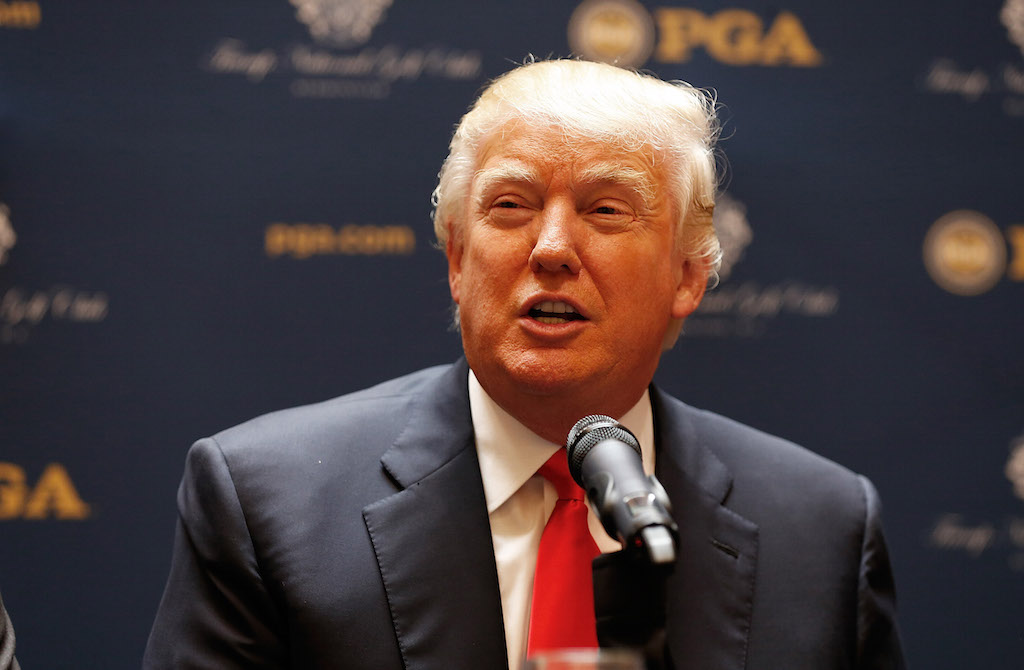 There are numerous connections between Donald Trump and the world of sports. There are the athletes who supported his presidential bid, and there are even instances of his unrivaled ability to take over NFL logos. But more importantly, there's also his undeniable love for competition. Which is what we'd expect from a true fan.
The President of the United States likes plenty of pro sports teams. However, after doing a little digging, we've found that he prefers some clubs to others. Since we're sure you're dying to know which organizations get The Donald's blood boiling, we're happy to oblige, by taking a look at five of Trump's favorite sports teams.
1. New York Yankees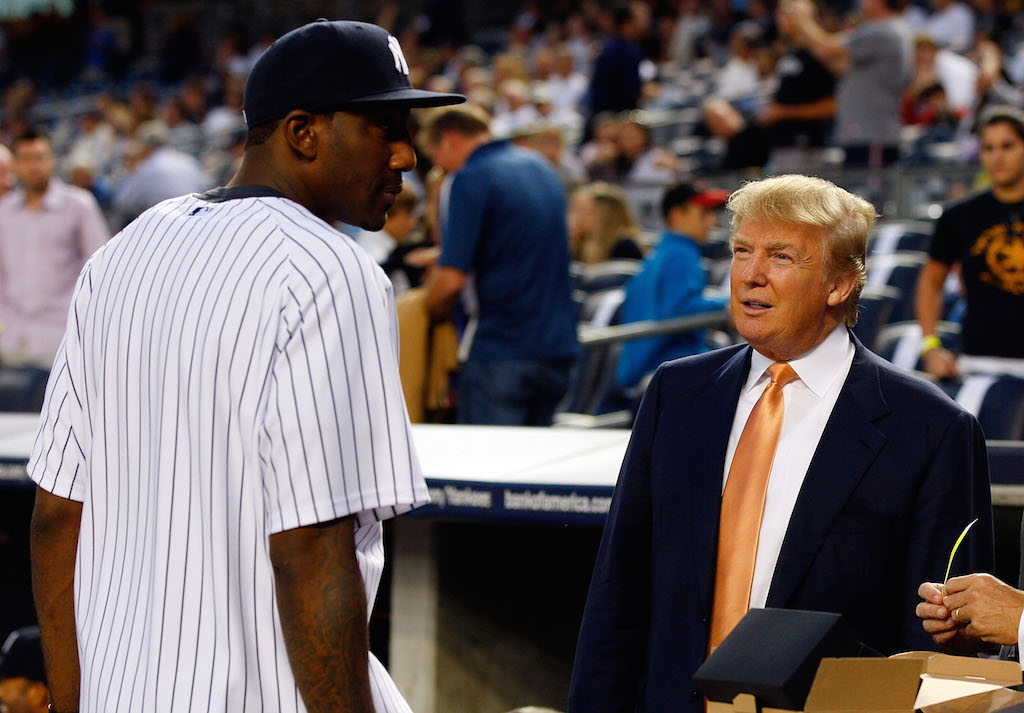 It'd be easy to suggest that The Donald is only a fan of the Bronx Bombers because former Yankees outfielder Paul O'Neil — among other athletes — endorsed him for president, but that's not the case at all. His love for the team goes much deeper than that. It's a love that, dare we say, is "Yuge."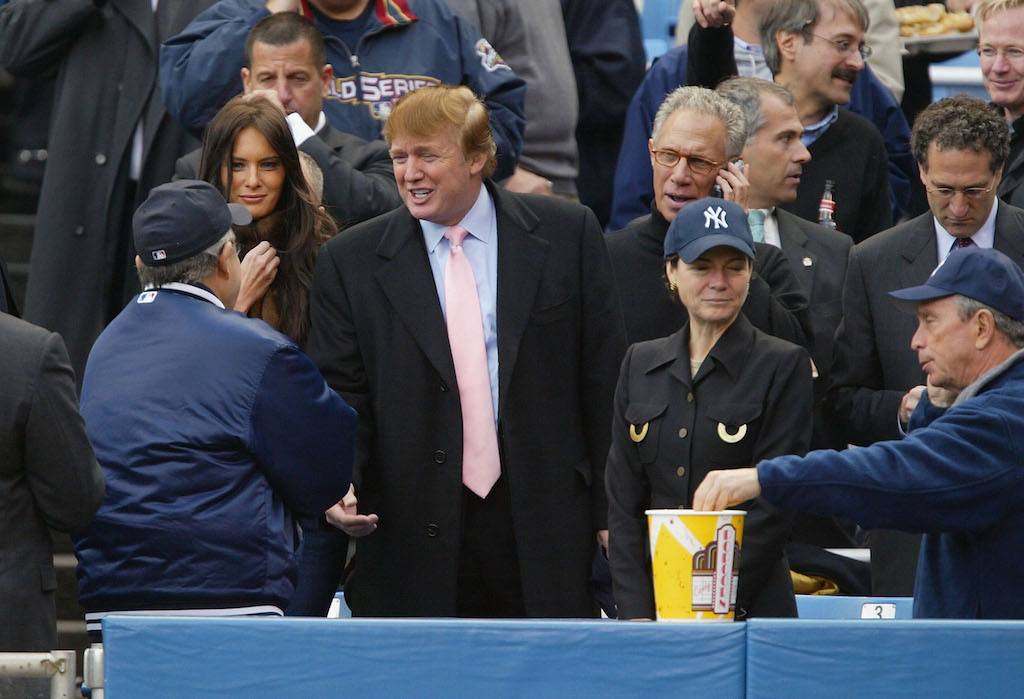 As a longtime fan of the AL East team, Trump has always enjoyed chatting about the team in pinstripes. To this day, he still maintains relationships with both current and former members of the organization. Of course, if The Donald had things his way, he wouldn't just be a fan of the Yankees, he'd own them.
2. New York Mets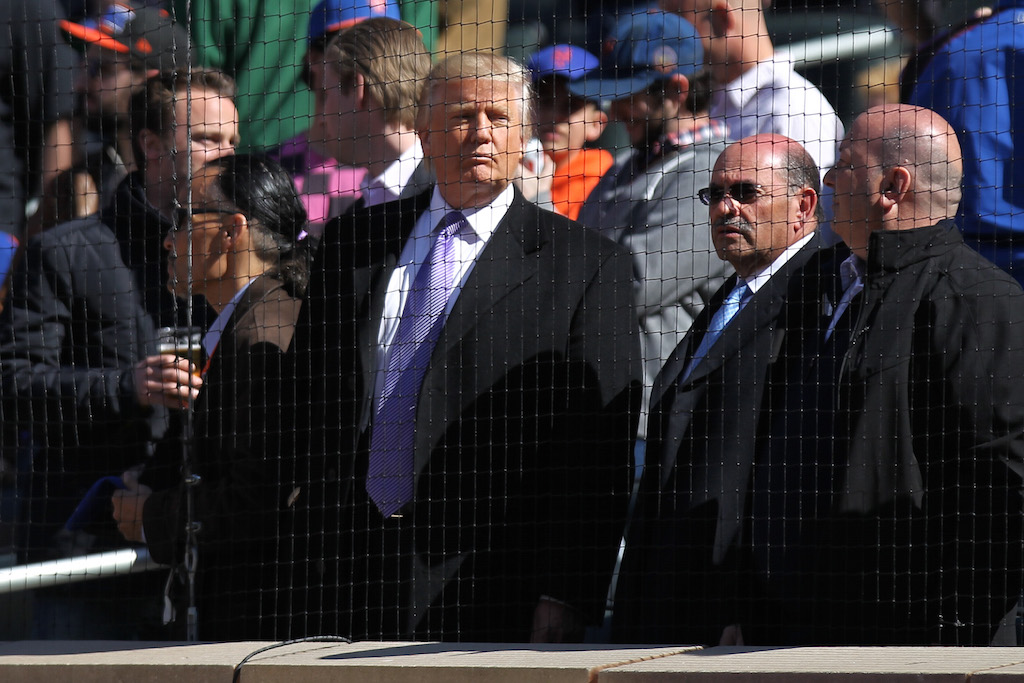 Trump's heart may belong to the Yankees, but that doesn't mean he can't show some love to the New York Mets, as evidenced by his attendance at the team's Opening Day game in 2012. Still, it's one thing to go to the game, it's a completely different thing to put your money where you mouth is — and that is what separates The Donald from being just an average fan.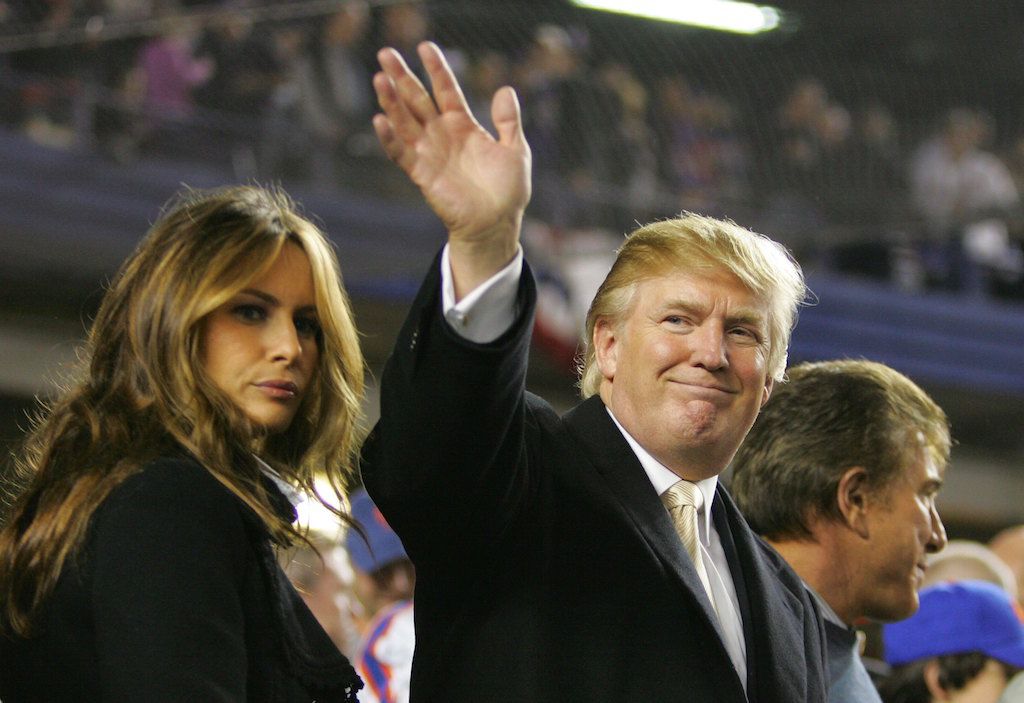 Back in 2011, when it looked as if the Madoff case could derail the New York Mets, Trump talked about stepping in and bailing out the club — by buying them. As only a person like Trump could put it: "The Wilpons are friends of mine, and I really hope it works out great for them. But if anything doesn't work out for them, I'd be interested in the team." Talk about bringing a whole new meaning to the idea of making the Mets "great again."
3. Philadelphia 76ers
There is no real evidence to suggest that Trump is a Philadelphia 76ers fan. In fact, given his past experience with the Flyers, it might be safe to assume the opposite. Yet, after watching the above interview with Sacha Baron Cohen's "Ali G," we can't help but think he has a soft spot for the team.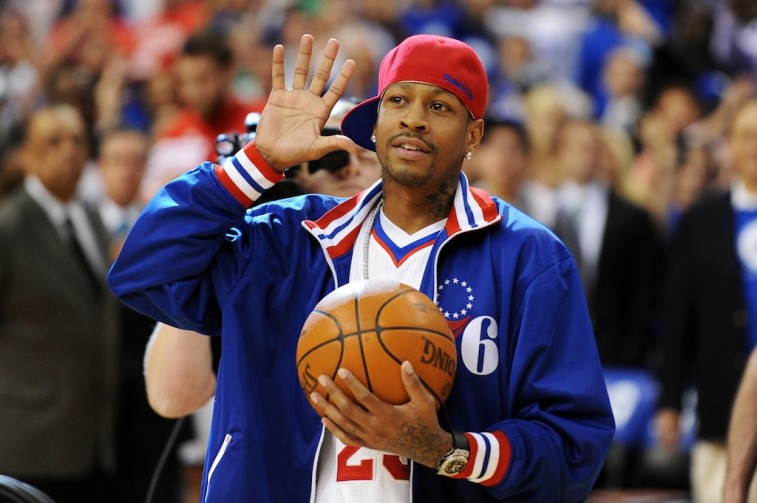 Call us crazy, but we believe the Allen Iverson jersey acted as a calming mechanism. We really do. In fact, the way we see it, the answer to dealing with the real estate mogul's usual brashness is simple: It's The Answer. Thank you, A.I. — you never cease to amaze us.
4. Buffalo Bills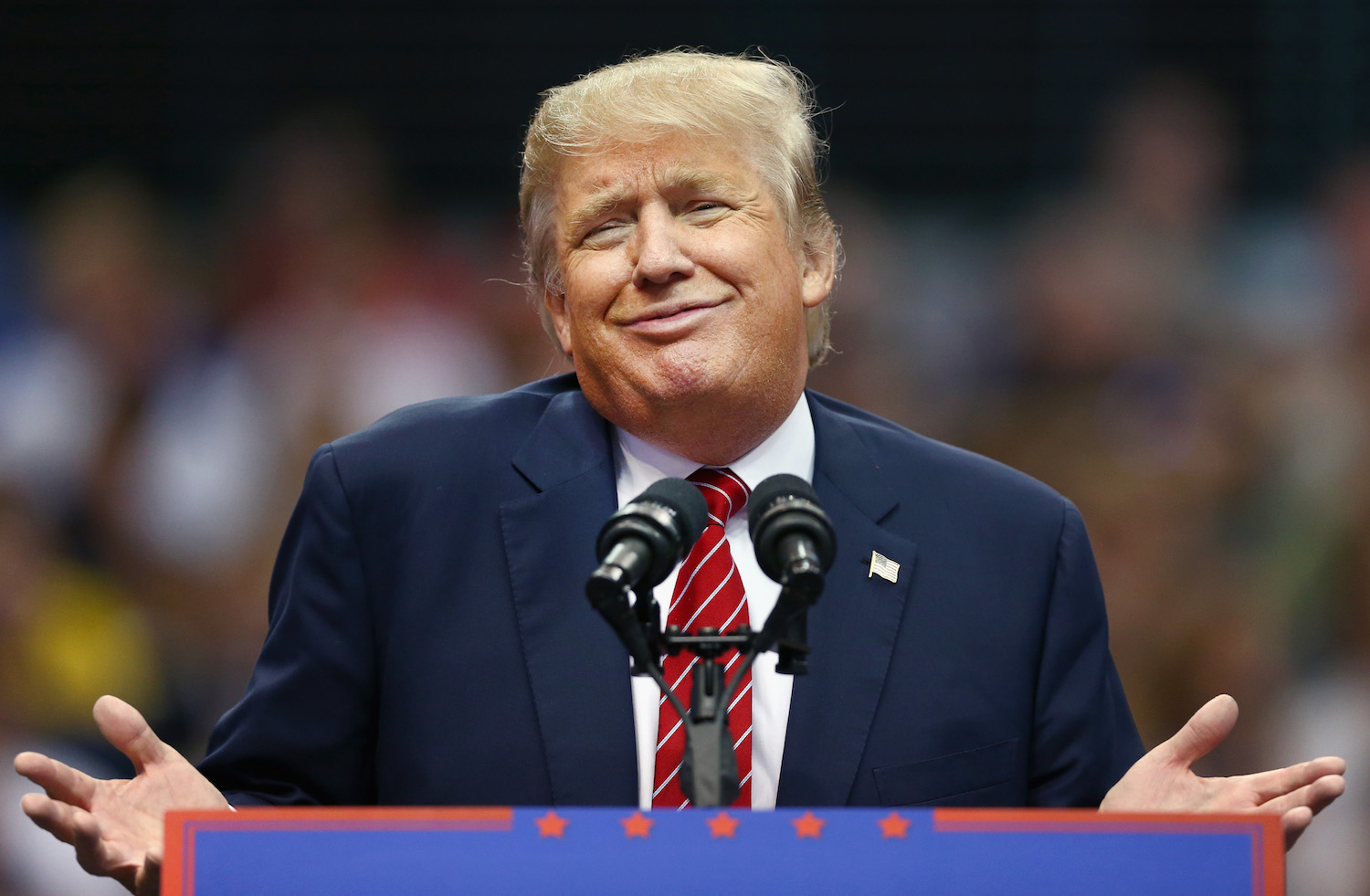 Although it didn't work out in his favor, Trump was serious about buying the Buffalo Bills. We're not saying this would've been the best thing for a fanbase that is already used to suffering, but at least he wouldn't have tried to move the team (or so he says).
"I'm going to give it a heavy shot," Trump told the News back in 2014. "I would love to do it, and if I can do it, I'm keeping it in Buffalo." Do you feel that passion? We most certainly do. At least he was a good sport when things didn't go his way — said no one ever. Classic Donald.
5. New Jersey Generals
In case you were unaware, in 1983, Trump bought a football team — the New Jersey Generals. Never heard of them? Of course you haven't; they were part of the United States Football League (USFL). Never heard of that either? No surprise there, the league folded in 1985. How is that even possible, you ask? Two words: The Donald.
Instead of accepting that the USFL would play its games in the spring, Trump pushed the league to move the games to the fall and go head-to-head with the NFL. Why anyone in their right mind would think this was a good idea is beyond us. But it happened, and it was an unmitigated disaster. Good times. We're serious, it was the best — bigly.
Information courtesy of ESPN and the New York Times.