Don't Call Christian Pulisic Captain America: 'I'm Not a Big Fan of That'
Going overseas when he was still a young teenager, Christian Pulisic already has several years of soccer experience despite being barely old enough to drink in his homeland. This has made him America's favorite up-and-comer, and with it, he's acquired a nickname: Captain America. However, just don't call him that to his face.
Christian Pulisic's soccer career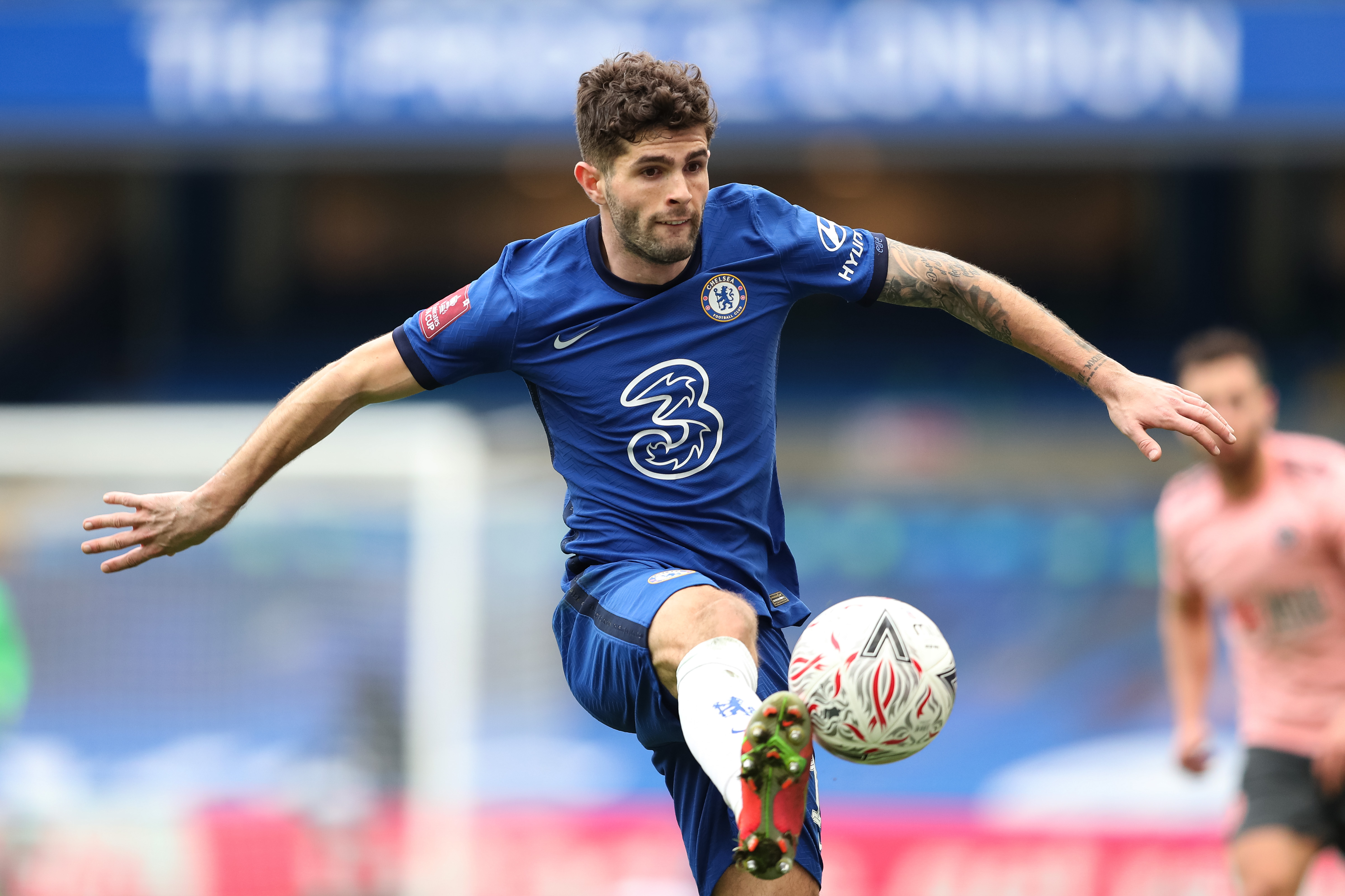 Although Pulisic is barely in his twenties, reports Transfer Markt, he's already had a long career. After just 15 games on the youth squad for Bundesliga's Borussia Dortmund, he signed to the main club. By 2016, the 17-year-old Pulisic was already making waves. He had the skills and versatility to go toe-to-toe with some of the greatest soccer players. 
After a brief loan to Chelsea, Pulisic officially joined the team in 2019. There, injuries marred his first season. After failing to look healthy, he began 2021 looking like a superstar. Now, the sky's the limit for him. However, some might want to think twice about calling Pulisic by his nickname. 
Christian Pulisic is 'Captain America'
Pulisic is the face of an American sports team as Marvel is the talk of Hollywood. As such, he is naturally called "Captain America." The nickname has followed him for many years. However, it's not one the star is entirely comfortable with.
"I'm not a big fan of being called that, to be honest — especially by my teammates," he told GQ when asked about the nickname. It's not that Pulisic dislikes being the face of American soccer. He loves representing his country on the biggest stage.
When the U.S. failed to qualify for the World Cup in 2018, many saw him crying at his locker after the upset to Trinidad and Tobago. The performance caused Fox Sports commentator Alexi Lalas to go off on Pulisic in particular, saying he and his teammates were "a bunch of soft, underperforming, tattooed millionaires … That includes you too, Wonder Boy," he said, ripping into Pulisic's image. 
While it may have been fair to rip the performance, anyone who thinks that Pulisic doesn't care ignores what drives him. Pulisic told GQ:
"The worst stuff to hear is, 'They just didn't care. They didn't give enough effort.' Because I felt like I gave everything I had, and it wasn't enough … I would put pressure on myself because I wanted to do well. I wanted to be that player that everyone wanted me to be." Pulisic's teammates do not agree with his critics either.
Pulisic's teammates appreciate greatness
Friend and former USMNT teammate Geoff Cameron believes the criticisms of Pulisic are a testament to his greatness. Sports fans tend to link a player's renown with wins and losses but often fail to appreciate what they bring when the losses outweigh the successes.
Cameron thinks that Pulisic's rise is the calm before the storm. He told GQ, "Christian has set the precedent. People are realizing there's some really, really good players in America. Teams now are going to the States and saying, 'This could be the next Christian Pulisic.'"
Time will tell if Cameron is correct. Pulisic is still just 22 years old. While his play with Chelsea and the Premier League speaks for itself, bringing the World Cup to America would be a dream come true, reports ESPN.
As the team figures out how to shake its recent failure and develop something unique, Pulisic has as much experience as one could ever desire from a man of his age. While Captain America may be a bone of contention now, perhaps the nickname will grow on him