Doug Flutie Earned Nearly $22 Million in the NFL and Built a Replica Batcave in His Garage
Whether he was launching drop kicks for the New England Patriots or slinging touchdowns in the CFL, Doug Flutie had a football career that seemingly wouldn't end.
A CFL star throughout the 1990s, Flutie eventually made it back to the NFL as his generation's version of Ryan Fitzpatrick. Flutie could be a capable starter or a proven backup presence on the bench, depending on the week.
Flutie's love for football and willingness to stick around certainly helped his bank account, and his garage is proof of what longevity can do for a professional athlete.
Doug Flutie built a replica of the Batcave in his garage
When his playing days ended, Doug Flutie traded a jersey and helmet for a cape and cowl.
NBC Sports Boston recently toured Flutie's home in Florida and witnessed his love of Batman. The longtime quarterback turned his garage into a replica of the Batcave with a pinball machine, a red Batphone, and Batman memorabilia.
And, of course, Flutie has a Batmobile. He owns a replica version of the 1955 Ford Lincoln Futura that George Barris, a custom car designer, turned into the Batmobile for the original Batman TV show.
He may have thrown touchdowns for a living, but in the end, Flutie is a fanboy like the rest of us.
Flutie earned nearly $22 million in his NFL career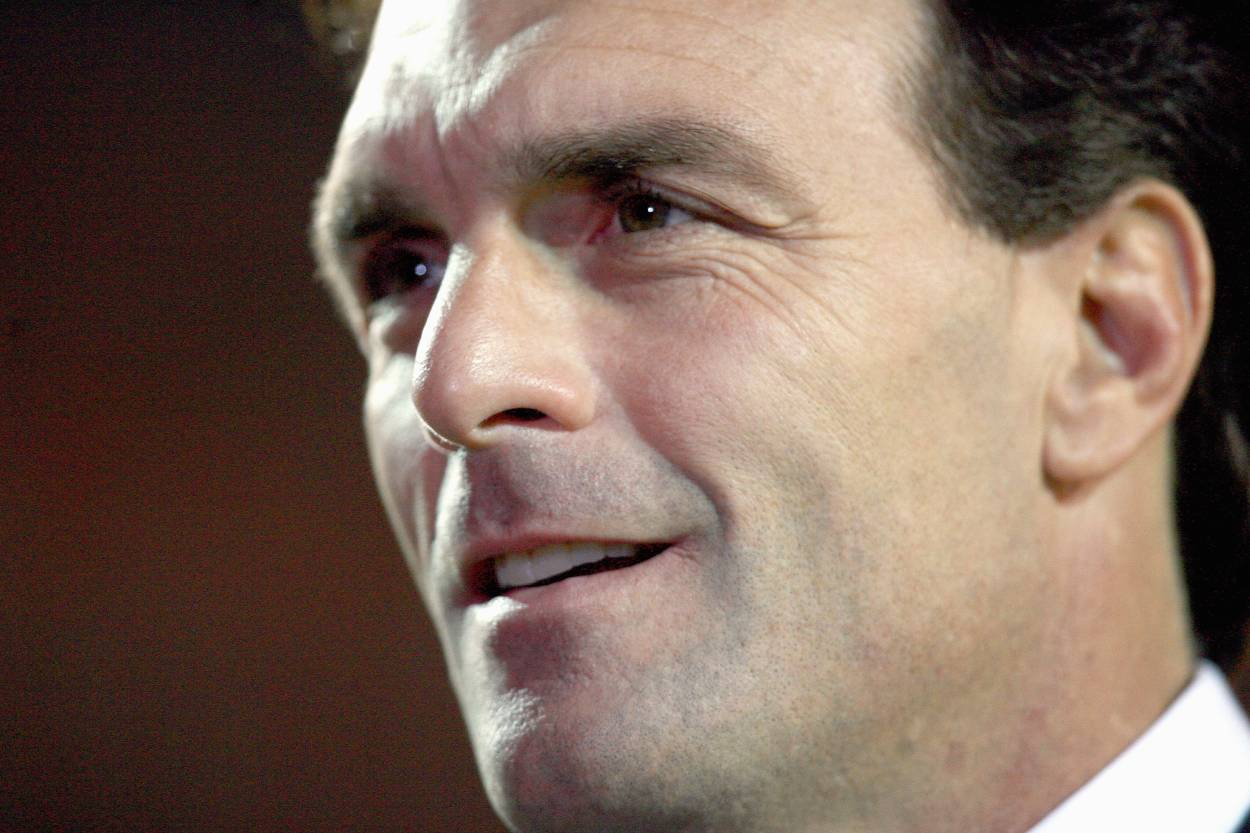 Flutie did whatever he could to keep his dreams of playing professional football alive.
After beginning his career for Donald Trump and the New Jersey Generals of the United States Football League in 1985, Flutie joined the Chicago Bears in 1986. He spent the next few seasons for the New England Patriots and, at age 27, took his talents to Canada.
Everything finally clicked for Flutie, the 1984 Heisman Trophy winner, in Canada. Across eight CFL seasons, Flutie torched defenses for 41,355 yards, 270 touchdowns, and 155 touchdowns in 135 games. He also rushed for 4,660 yards and 66 touchdowns on 6.6 yards per carry.
After winning three Grey Cup championships, Flutie returned to the NFL in 1998 and signed with the Buffalo Bills. A Pro Bowl selection in 1998, Flutie mostly served as a backup quarterback, one who saw a significant amount of action, until he retired following the 2005 season.
According to Spotrac, Flutie earned $21.7 million in the NFL.
Flutie isn't the only athlete who built a man cave
When Flutie finalized his Batcave, he joined a long list of professional athletes who have used their money on a mancave.
NASCAR legend Jimmie Johnson has a massive memorabilia collection featuring items from his racing career. Los Angeles Lakers great Magic Johnson did something similar with all of the honors he received during his long NBA career.
Former NBA All-Star Danny Granger also built his own Batcave. However, the difference between his and Flutie's is that Granger based his off of the one featured in 1989's Batman, a film starring Michael Keaton as Bruce Wayne. Flutie built his cave with Adam West and the 1960s TV show in mind. Granger also included aspects of the cave from the Dark Knight trilogy.
All contract figures courtesy of Spotrac.