Doug Pederson Is the Perfect Coach to Salvage Trevor Lawrence's Sputtering Development
The Jacksonville Jaguars are coming off a disastrous 2021 NFL season, one that saw their prized No. 1 overall pick (Trevor Lawrence) struggle to adjust to the professional climate. Despite being hailed as a generational talent, Lawrence passed for a measly 12 touchdowns compared to 17 interceptions.
Of course, Lawrence's struggles can primarily be blamed on the since-fired Urban Meyer. The controversial signal-caller struggled when he arrived in the NFL, and it had a trickle-down effect on every level of the Jaguars organization.
It wasn't easy, but Jacksonville finally found its Meyer replacement. Enter Super Bowl-winning head coach Doug Pederson.
The Jaguars' process was sloppy, but they hired the right guy
The Jaguars' process of finding their new head coach was messy. There's little debate there. They struggled to get the top candidates in town for interviews, and at least one candidate (Byron Leftwich) pulled out of consideration due to the presence of oft-criticized general manager Trent Baalke.
However, as sloppy as the process was, Jacksonville ultimately landed an elite candidate. Despite Pederson's struggles in 2020, he's still a former Super Bowl-winning head coach who's had immense success developing and progressing quarterbacks.
Additionally, Pederson has long been praised for his ability to build a strong sense of community and culture inside locker rooms. His previous Philadelphia Eagles teams always rallied around him when the going got tough. This is something the Jaguars desperately need following Meyer's toxic presence.
Doug Pederson will develop Trevor Lawrence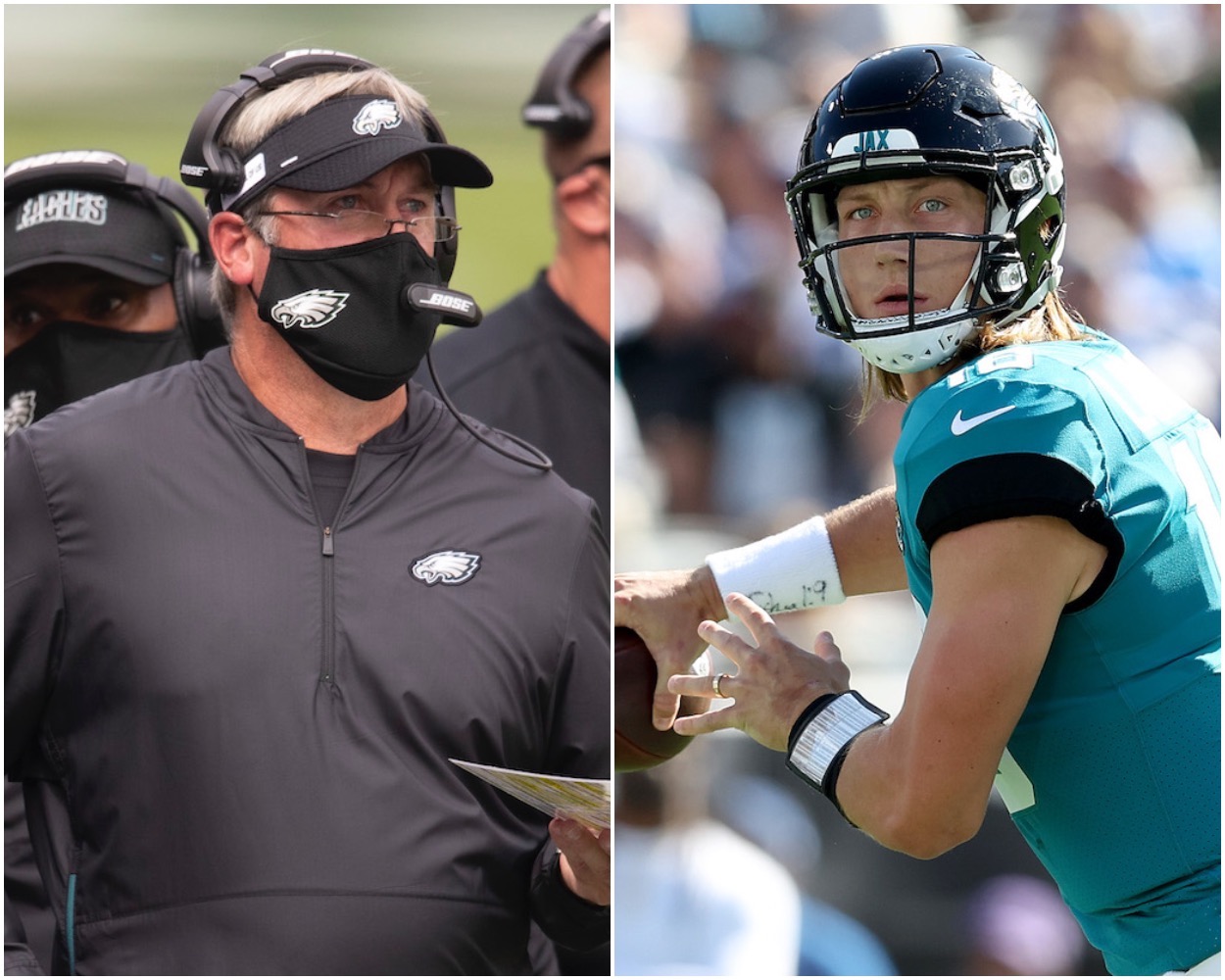 The Jaguars have several issues plaguing their franchise at the moment. However, as we saw with Joe Burrow and the Cincinnati Bengals, a franchise quarterback can mask many deficiencies. If Jacksonville can get Lawrence performing as he did in college, it will contend against most teams.
This is why Pederson is a fantastic hire. Strong team-building qualities aside, Pederson has had immense success developing quarterbacks of all shapes and sizes. He had Carson Wentz on an MVP track in 2017, he won a Super Bowl with Nick Foles, and he even kickstarted Jalen Hurts' path to being a starting quarterback at the end of the 2020 season.
One can reasonably argue Lawrence has more raw talent than all three of those passers. Pederson should have little issue getting him up to speed.
Doug Pederson is a fresh voice in Jacksonville
Excluding their random burst of success during the 2017 season, the Jaguars have been irrelevant for quite some time. They don't know how to win, and it shows each season.
Pederson, on the other hand, knows exactly how to win. He led the Eagles to three consecutive playoff appearances between 2017 and 2019 and won four total playoff games. The Jaguars would kill for this level of success, with or without a Super Bowl win.
Pederson will be able to influence the overall direction of Jacksonville based on his past winning experience. He can provide crucial insight into free agency and draft decisions that the Jaguars didn't otherwise have. At every level, Pederson should improve the franchise, and most importantly, improve Lawrence.
Like Sportscasting on Facebook. Follow us on Twitter @sportscasting19.
RELATED: Eagles GM Howie Roseman 'Paying Particular Attention' to Malik Willis Is Very Bad News for Jalen Hurts