Draymond Green's Stunning Comments Might Actually Confirm That Stephen Curry Is Somehow Better Than We Thought: 'It's Sometimes a Bit Excessive, but It's Beautiful'
Stephen Curry has already proven he's one of the best NBA players of his generation. But what if he's actually better than all of us even realized?
It appears that could actually be the case.
Draymond Green, Curry's Golden State Warriors teammate, recently discussed the superstar guard in a post-game press conference, and his comments highlighted just how much Steph has improved on the defensive end of the court, rather than what he's known for, the offensive end.
Stephen Curry is one of the top NBA players of his generation
If Stephen Curry were to end his NBA career right now, he would already be in the Hall of Fame.
Curry is a seven-time All-Star, two-time league MVP, and a three-time champion. He has also led the NBA in points per game twice and is approaching the record for most 3-pointers in a career, as he has hit 2,937 as of Nov. 29, sitting second behind Ray Allen's 2,973.
This season, he has only added to his already tremendous legacy. Through 19 games, Curry has helped lead the Warriors to an 18-2 record, and he's averaging an NBA-leading 28.6 points to go with 5.8 rebounds and 6.8 assists. The Davidson product is also making a career-high 5.5 long-range shots per game.
However, while everyone praises Steph's play on the offensive end of the court, his teammate has a lot to say about his defense.
Draymond Green says Steph is 'one of the best defenders' on the Warriors
Draymond Green spoke to the media after the Warriors' recent 105-90 win over the Los Angeles Clippers. And during his press conference, he made it clear that while "no one talks about" Stephen Curry's defense, they absolutely should.
"I think it was last season as well," Green said, per NBC Sports. " … The one thing that has been constant forever is his effort. Like he's never not giving effort on that side of the ball. I think he used to reach a lot. He'd be in great position and reach and foul. … You just have seen him continue to take steps. And now, he's one of the best defenders we have on our team now. I think it's beautiful to watch."
Green, who knows a thing or two about playing well defensively, as he won Defensive Player of the Year in 2016-17, also said that Curry's added strength has played a role in his improved play.
"One of the strongest guys on the team now," he said. "You should see him in the weight room. He's pretty strong. But you also see him putting the work in every day, twice a day, in the weight room. It's sometimes a bit excessive, but it's beautiful. … When that's what your leader gives you to follow, you have no choice but to fall in line. So, I think it's definitely a mixture of strength, his lateral quickness is better, but again you improve that in the weight room. … It's a mixture of those two things, and also his IQ just continues to get better."
So, is Green right? How good is Curry defensively?
Stephen Curry might be better than we thought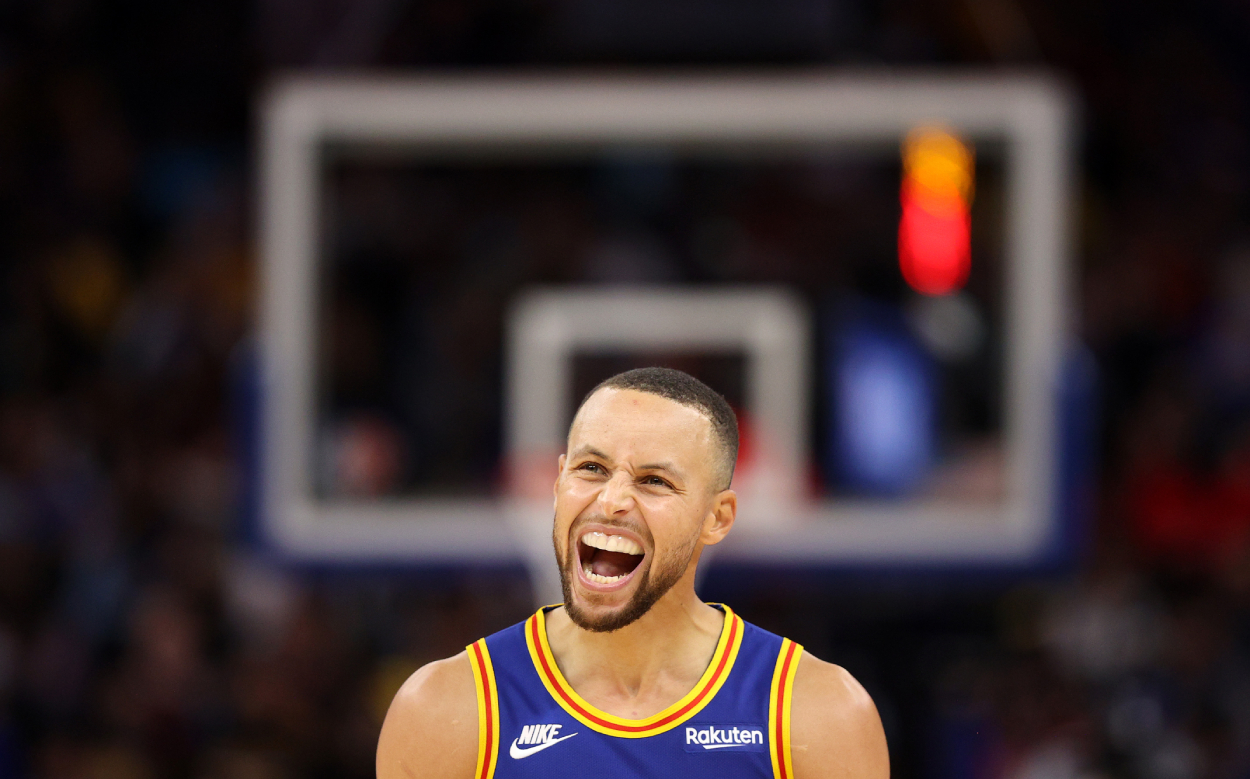 As mentioned earlier, everyone raves about Curry's offensive production, and rightfully so. He's one of the best to ever do it on that end of the court.
His defense, though, has been overlooked.
Curry led the NBA in steals per game in 2015-16 and is back to averaging 1.8 so far this year, his most since 2016-17. He's also fifth on the Warriors (out of players who average 14.0 or more minutes per game) in defensive rating this season with 96.0, the best of his career. (Defensive rating calculates the amount of points a single player allows per 100 possessions.)
So, how do his stats compare to some of the other top players in the league?
Only 10 players average more steals than him, and he has a better defensive rating than Giannis Antetokounmpo, Kevin Durant, and Nikola Jokic, who are all in the running for MVP this year with him. Curry even has a better rating than reigning Defensive Player of the Year Rudy Gobert and is currently No. 1 in the entire league in defensive win shares, which looks at the number of wins a player contributes to their team with their defense (not counting Jay Huff, who has only played in a little over eight minutes all year).
So, yes, Curry is a generational talent on offense. But it appears we may be taking his defense for granted.
In fact, it looks like Stephen Curry may actually be better than we thought.
Stats courtesy of NBA.com and Basketball Reference